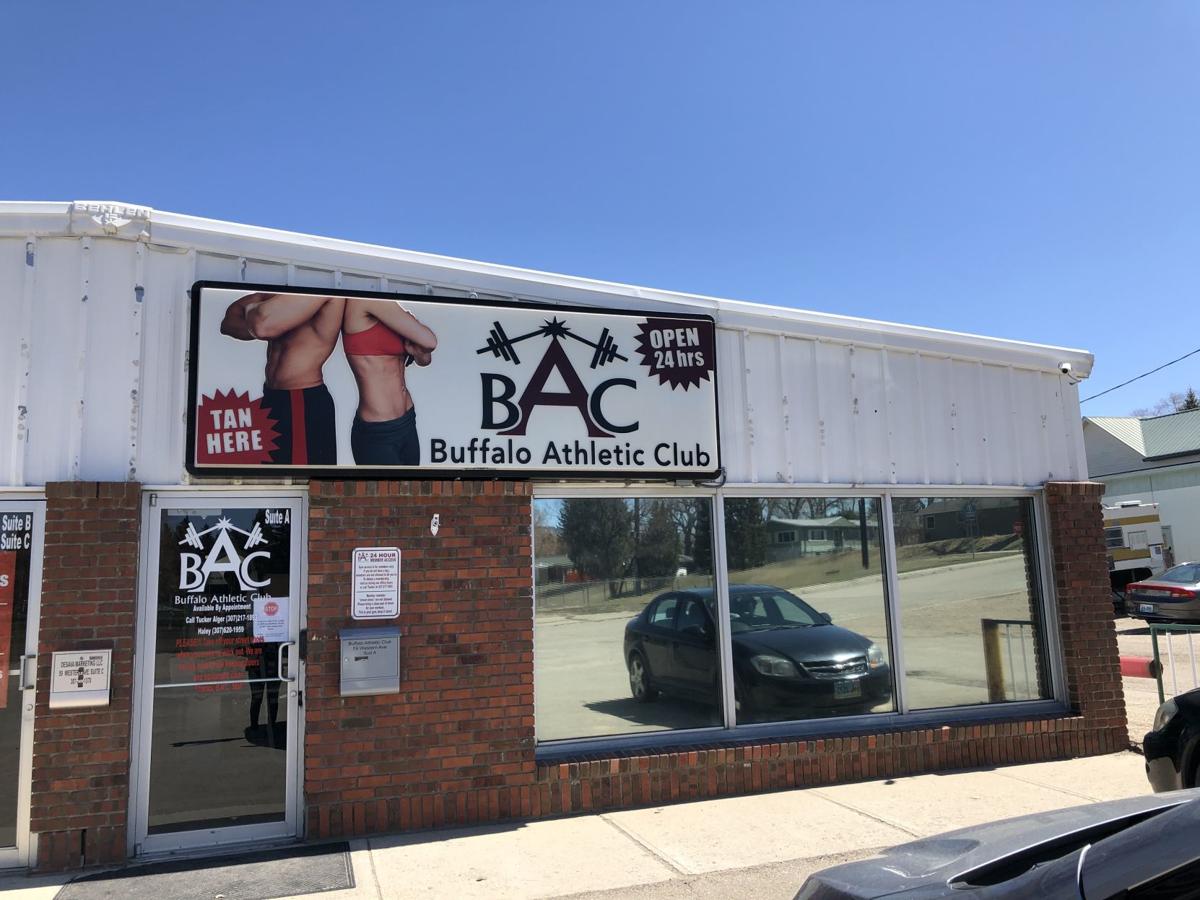 BUFFALO — Johnson County Health Officer Dr. Mark Schueler extended an exception to three local businesses that will allow them to reopen despite executive orders from Gov. Mark Gordon that forced many businesses across the state to close more than a month ago in an effort to prevent the spread of COVID-19.
The businesses include Penny's Shearing Shed and the Lacquered Up nail salon in Kaycee, as well as the Buffalo Athletic Club. The Buffalo Athletic Club was open to patrons on Monday.
"Let's try a few small experiments and see if we have an outbreak," Scheuler said in an interview. "Then we'll start doing more and more."
Schueler said that he received a request last week from a nail salon in Kaycee seeking an exception from the governor's public health orders issued in March. The orders permit county health officers to grant exceptions to the closures if effective safety and cleaning measures are documented in writing. That initial request was followed by the requests from the hair salon and fitness club.
Schueler said that he emailed State Health Officer and State Epidemiologist Dr. Alexia Harrist regarding the request for an exception. In a call Harrist held with county health officers last week, Schueler, who listened to the recording later, said that most were opposed to granting exceptions. Some felt it would be challenging to handle requests, he said, while others worried the state could lose control of the pandemic.
As of April 21, the Wyoming Department of Health reported 322 confirmed cases of COVID-19 in the state and 119 probable cases. Combining both of those categories, 254 are reported as recovered. There have been six deaths, one of which was in Johnson County.
Department of Health spokeswoman Kim Deti said in an email to the Buffalo Bulletin that Harrist had discussed the exceptions with Schueler but had not conducted an extensive review of the companies' business practices.
"She also communicated with him that most counties are not approving those kind of exemptions and discussed in general her concerns with such moves," Deti said.
Schueler said in evaluating the requests for the exceptions, he considered the relative burden of the disease itself on the community – which he characterized as "low" with few deaths and few patients requiring hospitalization.
"I think we're good enough now, and our position is good enough, that we can start letting businesses return to normal," he said.
He did not think it appropriate to lift all orders, including an order that prohibit gatherings of groups larger than 10. The doctor also encouraged the continued use of hand-washing hygiene and limiting close contact.
"I think we are forecast to see things get a little worse before they get better," Schueler said. "Our problem is either delayed or milder than forecast. In any case, let's assume that a lot of folks have learned a lot about hand washing and wearing a mask, and we've got a more intelligent population."
Schueler said that he will issue two to three requests for exceptions a week on a "first come, first served" basis. For the salons, Schueler said that owners must screen clients and that both clients and service providers must wear masks. If a client tests positive, the owner must self-quarantine for 14 days. Schueler said that wearing masks would be difficult while exercising at the health club, and he recommended, "efforts to increase ventilation with fans and open windows will reduce airborne virus."
Asked if there was any epidemiological evidence to support Schueler's two-or-three-a-week strategy, Deti replied, "No."
Earlier in the week, Gordon had advised Wyomingites to prepare for a slow transition from current social distancing measures, citing models that showed Wyoming's peak arriving in early May.
"Our transition into a new phase must be health data-driven, not date driven," Gordon said. "If the people of Wyoming continue to do the right thing and we see the improvements we need to see, we will continue our transition to a stabilized economy. We need our economy back, but we must avoid a resurgence of this virus."
Concerned about COVID-19?
Sign up now to get the most recent coronavirus headlines and other important local and national news sent to your email inbox daily.