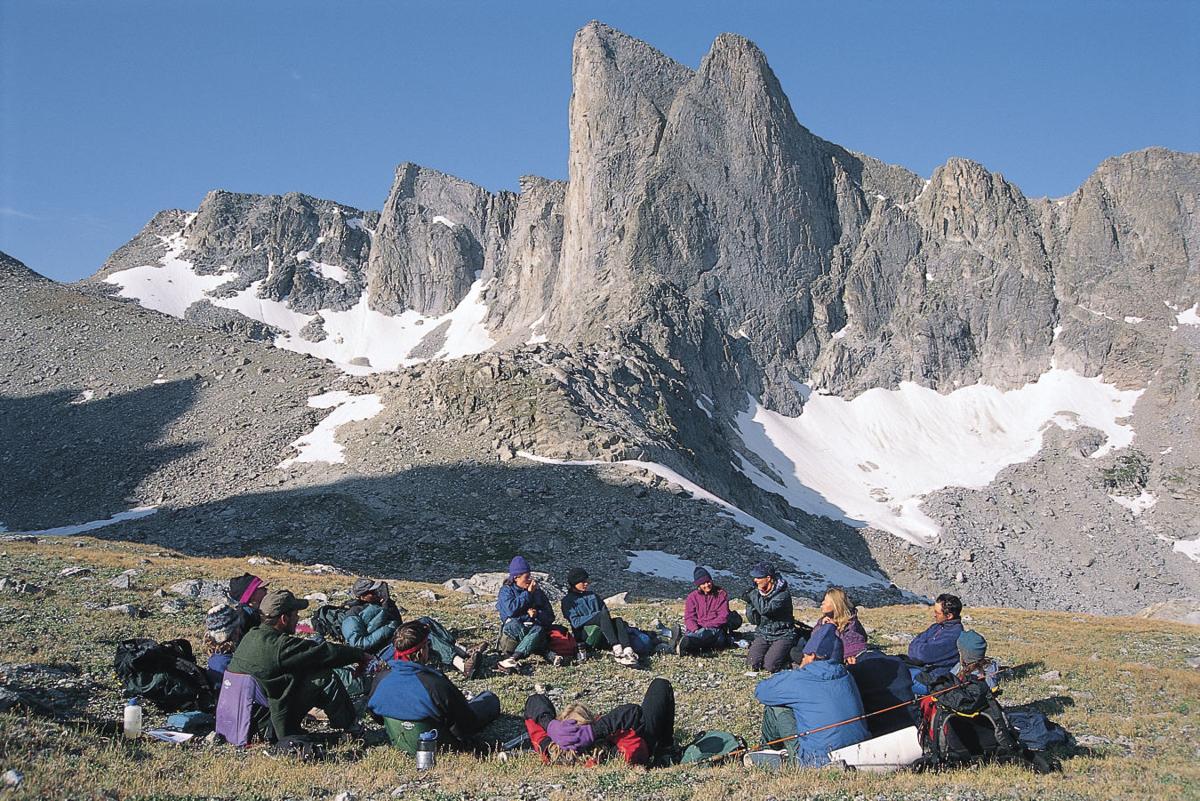 A Lander-based outdoor skills school has announced significant layoffs, saying they were necessary for its survival amid drastic revenue losses due to the coronavirus pandemic.
"We have run through every conceivable option, and we are convinced that drastic measures are the only way we can remain viable and maintain the hope of one day starting to offer a NOLS education again," NOLS President Terri Watson said in the letter. "As a result, the leadership of NOLS and the Board of Trustees made the decision to dramatically reduce our workforce to maintain the long term viability of the school. Unfortunately, this means that we are forced to let go of many of the valued and valuable members of our community … Without revenue coming in, we simply cannot support these positions."
An email obtained by the Star-Tribune more bluntly laid out the situation, with Watson detailing deep cuts to the organization's staffing numbers and pay for remaining employees as well as the financial peril the pandemic had placed on the nonprofit organization.
"This crisis has utterly devastated our revenue streams and forced us to use our operating reserves to keep the organization afloat. These funds are not only replacing lost revenue, but also paid out instructor contracts cancelled inside 30 days, and they have been keeping in-town staff on payroll while we've carefully worked through plans for our future. Our operating reserves were once strong, but cannot support this outlay for any length of time," she wrote in the email. "The bottom line is this: if we continued spending at this pace without tuition revenue, we would run out of cash in just a few months, and we would be forced to shutter completely and indefinitely."
According to the email, 59 percent of seasonal staff worldwide and "in-town" would be laid off, with 43 percent of non-seasonal employees losing their jobs. Of the non-seasonal employees keeping their jobs, 29 percent would see reduced pay or hours.
Watson said she would voluntarily take a 50 percent pay cut, and other leaders would take a 20 percent cut.
The cuts are in addition to the more than 500 faculty members worldwide who had already lost income due to their courses being cancelled, Watson said in her email.
A NOLS spokesperson did not immediately respond to messages seeking additional comment regarding the email.
Before the layoffs, the nonprofit – which relies mostly on tuition from courses – had already cancelled field and classroom programs and pulled students and instructors from around the world. All programming has also been cancelled through at least June 30, Watson wrote in the email.
The organization created a portal, which would provide answers to questions, resources for filing for unemployment benefits, signing up for Affordable Care Act health insurance and other "transitional support," for affected employees, Watson added.
Lander institution
Founded in 1965, the Lander-based organization teaches leadership and outdoor skills in wilderness settings throughout the world.
"In each location we operate, NOLS plays a part in the local economy. We know that this will especially impact Lander, Wyoming, as this vibrant western town is home to our world headquarters, our largest expedition location, and our world-class Wilderness Medicine campus in Red Canyon," Watson said in her public letter. "We are committed to being as supportive and helpful as possible to the people affected by these reductions during this difficult time."
Before the layoffs, NOLS had about 160 employees based in the city, easily making it one of its largest employers, said Lander Assistant Mayor RaJean Strube Fossen.
While many smaller businesses — like restaurants and coffee shops — have had to lay off workers, none so far have come close to the scale of NOLS', Strube Fossen said.
"It's a huge hit to our community."
Since NOLS was founded, it's become a major part of Lander's culture and helped it grow, drawing large numbers of young, active people throughout the years and helping establish the city as a destination for outdoor recreation and tourism. Tourism is the city's second biggest industry, behind agriculture, Strube Fossen has previously said.
The nonprofit, she added, has also helped act as an incubator for business and leadership in the city. In many cases, NOLS employees who leave the organization and move elsewhere come back eventually to buy a home and raise a family in Lander. Strube Fossen said many NOLS employees who left developed an "affinity" for the city and strive to come back to start a business, find a job with another local business, run for local office or otherwise contribute to the community.
What worries Strube Fossen, is many of those laid-off employees potentially leaving Lander permanently to find work elsewhere and not returning if NOLS is unable to resume normal operations soon.
"If we lose a lot of these people … that would be a huge hit to our culture, revenue and tax base."
Despite the bleak assessment in her email, Watson said she's hopeful the organization can again resume its mission when the pandemic subsides, and restrictions and other precautions can be lifted.
"Our sincere hope is that once this global pandemic has let up, we will once again be able to pursue our mission with all the purpose and passion our community is known for. We want to be back in business, bringing educational opportunities and jobs to our classrooms and communities around the world."
Concerned about COVID-19?
Sign up now to get the most recent coronavirus headlines and other important local and national news sent to your email inbox daily.