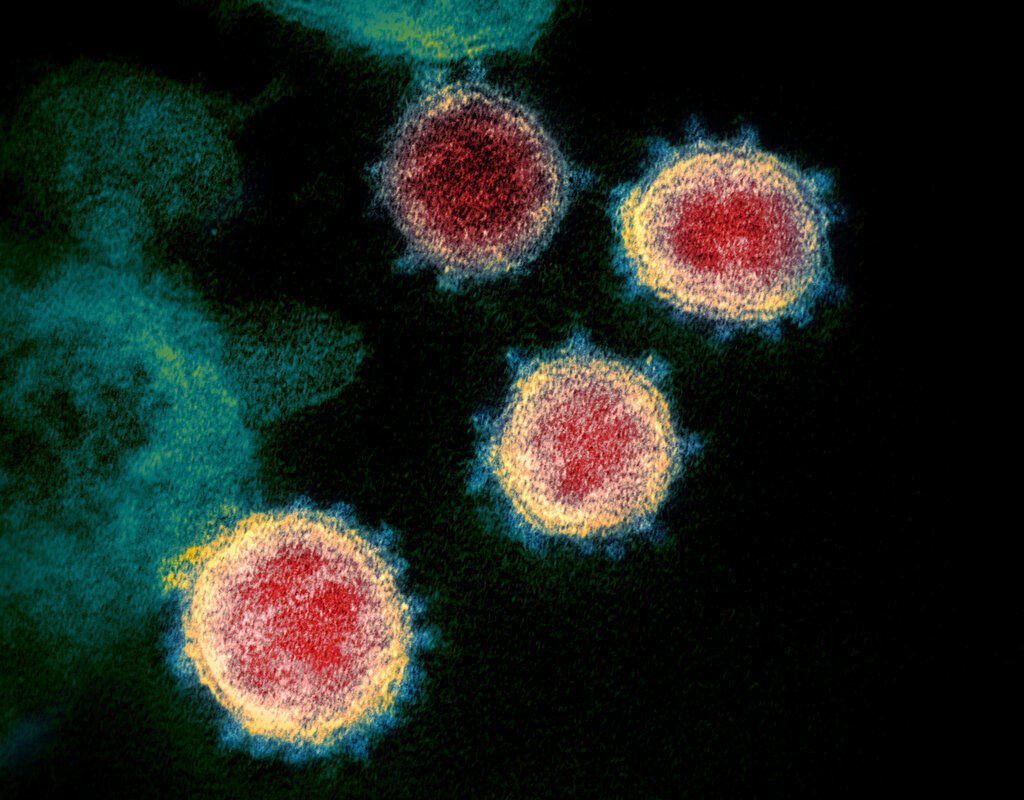 A Laramie County man who was hospitalized with the coronavirus has died, becoming Wyoming's second confirmed death from the virus, the state Health Department confirmed Wednesday.
Little was released about the man, other than that he was older. His death comes two days after the state's first coronavirus fatality, an older Johnson County man with preexisting health conditions. Health Department spokeswoman Kim Deti said there are "no known underlying risk factors related to his death," meaning he didn't have the preexisting conditions that make patients especially susceptible to severe infection.
In a statement, Cheyenne Regional Medical Center said the man had been treated at the hospital "for several weeks" and that he'd died Tuesday.
"We are saddened at this loss and want to extend our condolences to the family and friends of the patient," CRMC President Tim Thornell said in a statement.
"The nurses, physicians and others who had been involved in this person's treatment are also grieving," Thornell added. "I want to commend our providers and employees for the extraordinary care they provided and to let them know how proud we are of their ongoing service and commitment to all our patients during this unprecedented and difficult time."
Deti said the man's death was "confirmed through communication with hospital and coroner."
"Unfortunately, we have seen this disease touch another Wyoming family in the worst way," Dr. Alexia Harrist, the state's health officer, said in a statement.
"While anyone can get sick and has a chance of a serious illness with COVID-19, we do know those who are aged 65 and older and people who have certain medical conditions are more likely to experience complications and become severely ill," Harrist added.
Both of Wyoming's coronavirus fatalities have been described as older. While the disease has proved to be deadly to young and old alike, the elderly are more susceptible to infectious and serious disease. That risk is compounded if patients have preexisting health conditions that have weakened their pulmonary or immune systems. 
According to Health Department data, roughly half of the state's known coronavirus patients are 50 or older. Roughly 40 percent of those confirmed patients also reported having previous health problems. 
As of Wednesday morning, testing had confirmed 287 cases in Wyoming, including four new cases in Laramie (2), Teton and Crook counties. Health officials were aware of another 105 probable cases — instances where someone exhibited COVID-19 symptoms and was in close contact with people who been positively identified.
More than 140 people had recovered, according to the Wyoming Health Department, between the confirmed and probable patients.
To limit the virus' spread, Gov. Mark Gordon and Harrist have ordered the closure of schools and many businesses where people congregate. Those orders are set to expire at the end of the month.
Like the rest of the country, Wyoming's economy has been rocked by the business closures, resulting in a massive spike in unemployment claims.
Concerned about COVID-19?
Sign up now to get the most recent coronavirus headlines and other important local and national news sent to your email inbox daily.