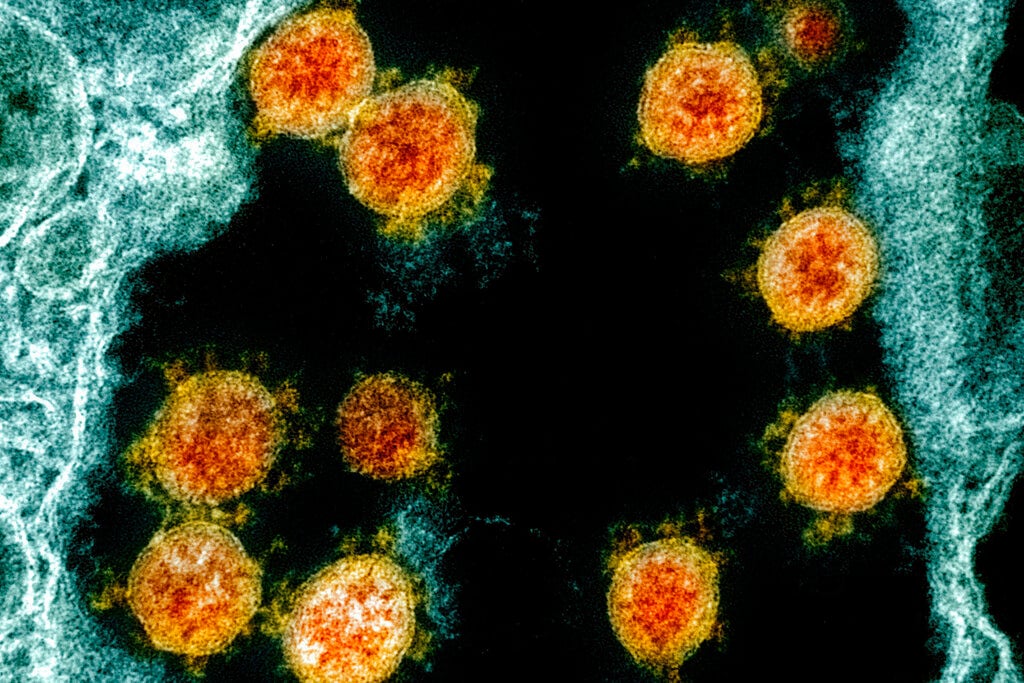 Laramie County will begin compliance checks of local bars and restaurants that could result in citations, officials there announced Friday.
The Cheyenne Laramie County Health Department will work with Cheyenne police and the local sheriff's office on checking whether businesses are complying with state health orders enacted to limit the spread of COVID-19, health and government officials said in a statement. The checks went into effect immediately.
"It's unfortunate that we have establishments that are blatantly disregarding the orders which mandate the wearing of face coverings and gloves as well as social distancing in restaurants and bars in Cheyenne," Dr. Stan Hartman, the Laramie County health officer, said in a statement. "The result is that even though some are doing a great job, others are potentially contributing to the spread of the virus."
State law allows authorities to issue citations to businesses that are "willfully violating, disobeying or disregarding public health laws of Wyoming or orders," the announcement states. Penalties range from $100 to $1,000.
The announcement comes amid a surge in cases, both in Wyoming and in many states in the U.S. On Friday, Florida and Texas closed bars again as cases spiked in those states.
Gov. Mark Gordon has opted against tightening restrictions amid the surge, choosing instead to encourage Wyoming residents to follow public health guidelines related to mask wearing and social distancing. A new set of public health orders are expected Monday.
Officials announced earlier this week that staff members of five restaurants had tested positive for the coronavirus.
"The goal was not to imply that these establishments weren't doing a good job," said Kathy Emmons, Cheyenne-Laramie County Health Department director. "The goal was to alert the public that they may have been exposed and to watch for potential symptoms."
There have been 149 confirmed cases of COVID-19, the disease caused by the novel coronavirus, in Laramie County since the pandemic began, along with 91 probable cases. Seventeen of those confirmed cases have come since Monday.
In March, state health officer Dr. Alexia Harrist ordered the temporary closure of bars and restaurant dining rooms. In May, various municipalities applied for and received variances to allow the establishments to reopen. However, those reopenings came with conditions related to mask wearing, food handling and social distancing.
There have been previous instances of local authorities in Wyoming citing businesses for not following health orders. However, many agencies have made following health orders a largely voluntary affair.
Concerned about COVID-19?
Sign up now to get the most recent coronavirus headlines and other important local and national news sent to your email inbox daily.