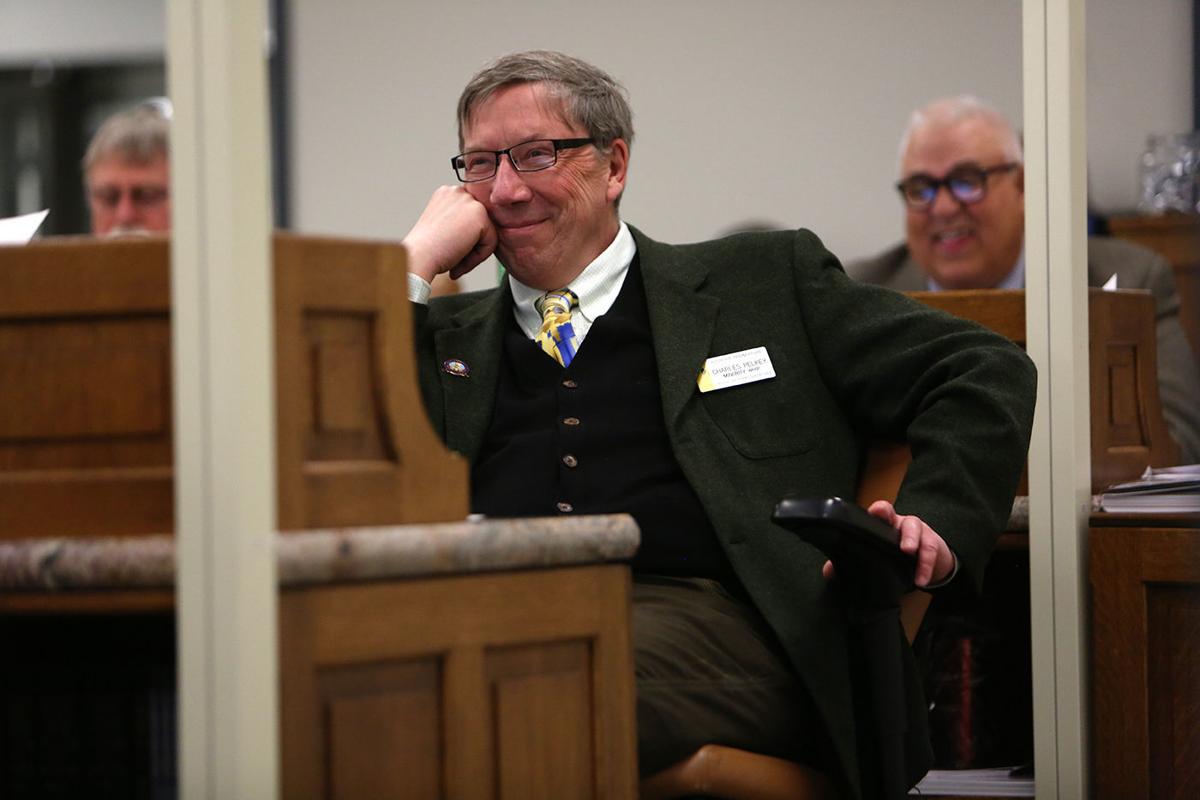 This winter, a handful of Wyoming state legislators are hoping to change that.
Spearheaded by House Minority Whip Charles Pelkey, D-Laramie, a bipartisan coalition of lawmakers are bringing forward a bill to amend the state constitution that, if passed, would require individuals to reach the age of 18 before becoming eligible for marriage. According to the bill text, the legislation would repeal an exception to state law that allows someone aged 16 or 17 to marry with the permission of a judge.
"My intent is that we not allow parents, courts or individuals to get someone to make a life-altering decision before they reach the age of majority," Pelkey said. "There are extreme examples of underage people marrying someone substantially older. My own daughter did something when she turned 18 that before, even with my permission, she would not have been able to do: She went to Wal-Mart and bought dry ice. You have to be 18 to do something as simple as buy dry ice but, under certain circumstances, you can marry at a ridiculously young age."
"Marriage is a major lifelong decision, and frankly, it probably shouldn't be left in the hands of a minor," he added.
Child marriage in Wyoming
Marriage laws in Wyoming are already stricter than in many other states. Some, like New Hampshire, Hawaii or Massachusetts, have provisions that allow exceptions in their laws for children younger than 16 to marry, either with a court's permission, permission of the family or both.
These exceptions have been long-standing in many states around the country; however, many have begun work to repeal them. In May, Delaware became the first state to completely ban child marriage.
Legislation also has been proposed in states like Connecticut, New York, Texas, Missouri, Maryland and Pennsylvania and New Hampshire, where House Republicans defeated a child marriage ban by arguing that raising the minimum age for marriage to 18 would negatively impact young members of the military and pregnant teens.
Delaware was almost beat out by New Jersey which, in 2017, managed to pass a bill banning child marriage on to then-Gov. Chris Christie. However, the governor vetoed the bill, citing a potential violation of religious customs for sects of the state's rapidly growing Orthodox Jewish community, which has a tradition of practitioners marrying young and having large families.
The practice of youth marriage in Wyoming has been in steady decline over the past two decades. However, child marriage across the state is still prevalent. Between the years 2000 and 2015, approximately 1,200 minors were married — a rate of 33 per 10,000 people married, according to figures compiled by the Public Broadcasting Service.
Numbers of child marriages have continued to fall since their height in the early 2000s. According to numbers obtained by the Star-Tribune from Wyoming's Department of Health's vital statistics service, just 68 marriage applications involving someone under the age of 18 have been filed since the start of 2015.
Only eight of those have been filed in 2018 – down from 29 in 2015.
Why the need?
Pelkey said he was inspired to draft the bill, which currently has seven co-sponsors, after listening to an interview with the executive director of a group called Unchained At Last, which has sought to end child and arranged marriages across the country.
According to the group — and to most statistics documenting the practice of child marriage — the youths involved in child marriage are disproportionately female (87 percent, according to data compiled by PBS) and, often, are pressured into marriage either by religious laws, manipulative partners or social customs.
Pelkey also argues that youth marriage can also have significant adverse effects on minors, and that young marriages often result higher rates of divorce and higher rates of poverty, as well as lower rates of education. This is partly backed up by a long-term study examined by the Bureau of Labor Statistics in 2013, which found divorce rates among non-high school graduates was almost twice as high as couples with a college education.
At its most rudimentary level, Pelkey said the bill's objective is simply to bring the standards for marriage in line with other areas of the law.
"I want to put the idea out there and see what people think," he said. "I think it's valid to get the discussion going, and it's important to discuss and examine the issue closely."
Follow politics reporter Nick Reynolds on Twitter @IAmNickReynolds