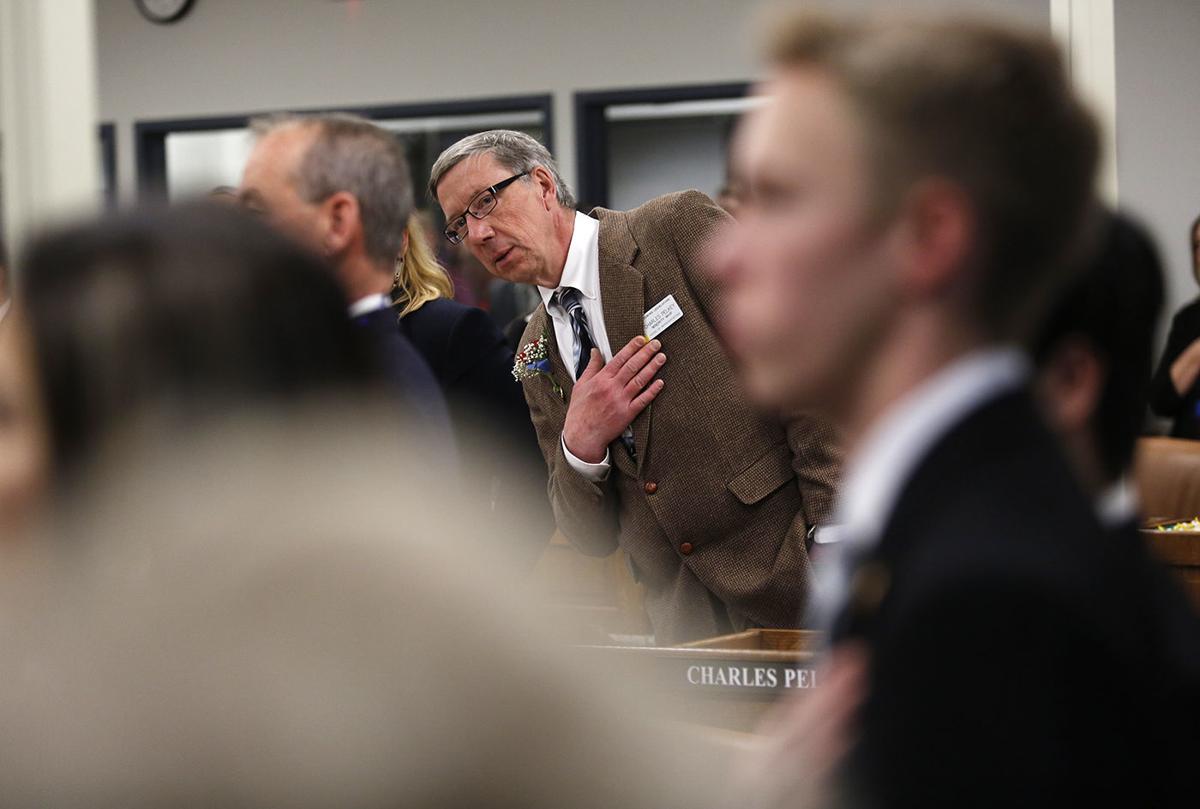 A new bill filed with the Wyoming Legislative Service Office this week proposes new protections for members of the press who, under current law, could face penalties for refusing to reveal their sources in criminal cases.
Sponsored by Rep. Charles Pelkey, D-Laramie, House Bill 146 would create the state's first shield law, a blanket protection for a reporter's privilege. The legislation was previously backed the Wyoming Association of Broadcasters and, this week, received the endorsement of the Wyoming Press Association, which had previously opposed a shield law.
"In order for reporters to do their jobs, they must be able to engage with whistleblowers, victims, accused criminals and others whose livelihood, legal status or safety might be jeopardized if their identity came to light," Laura Grott, president of the Wyoming Association of Broadcasters, wrote in an email. "If a reporter were to be called to take the stand to identify a source, it hurts this free flow of information. It's our hope, that the legislature will pass this piece of legislation, so that no reporter will be subpoenaed to divulge the identity of a source."
Counting a bipartisan group of six sponsors — including House Majority Floor Leader Eric Barlow, R-Gillette — the bill would still need to receive the approval of two-thirds of lawmakers in order to receive a hearing. However, Pelkey plans on pushing hard to get the legislation a hearing.
You have free articles remaining.
"I wrote a really long letter accompanying the bill when I asked for co-sponsors," Pelkey said in an interview at the Capitol on Monday morning. "And I'm going to try and get more."
Wyoming is the only state in the country that does not have a shield law, and while Pelkey acknowledged cases have been rare in Wyoming where a law could have made a difference, Pelkey said it's better to be safe than sorry.
"This is one of the best ways to ensure transparency in government," he said. "Someone who's afraid of retaliation but may have information that could be of use to the public may not talk on the record, but if they speak off the record and confirm that information, then darn it, get it out there."
While the bill faces an uphill battle in a budget session, Pelkey — a former journalist for the Star-Tribune — hinted that the introduction of shield law legislation could be the start of a larger conversation about the need for additional press protections and, if unsuccessful this year, it could potentially pass further down the road.
"It's the only industry mentioned in the Constitution of the United States," Pelkey said. "That's a good reason for it in and of itself. They don't even talk about lawyers in the Constitution, but they do talk about the need for a free press. I think this is one of the important elements of a free press — if you get information about people risking their careers, life and limb for transparency, we need something like this."
Editor's note: Editor Joshua Wolfson was not involved with the editing of this story because of a conflict of interest. He is a member of the Wyoming Press Association's legislative committee.