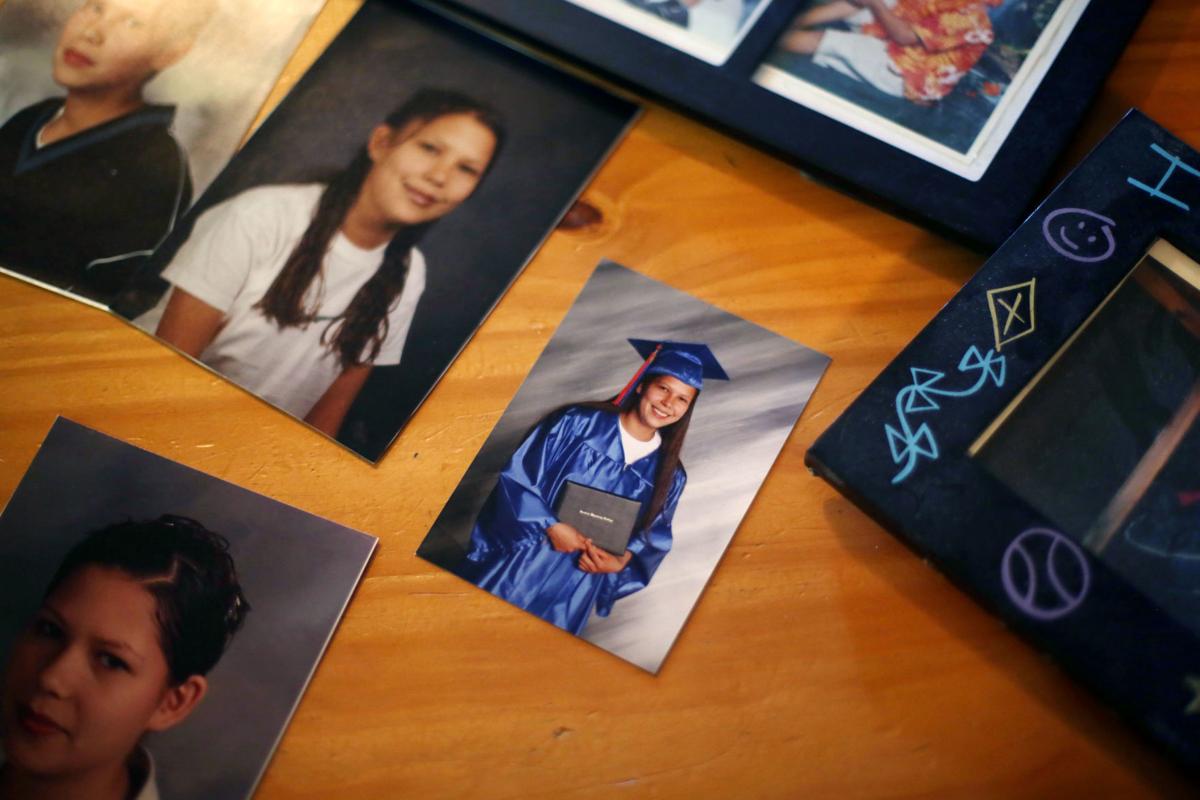 A spotlight on the crisis of missing and murdered Indigenous people came to Wyoming this year, with state lawmakers, officials and advocates recognizing the problem and proposing solutions.
In Wyoming, the increased awareness resulted in an impromptu announcement in spring 2019 — at the urging of advocates — by Gov. Mark Gordon that he would create a task force to get a better understanding of the scope of missing and murdered Indigenous people in Wyoming and what solutions at the state level could help reduce the problem. The awareness also led to proposed legislation and awareness campaigns.
It's unclear exactly how many Indigenous women, girls and men have disappeared or been murdered in Wyoming — or in the U.S. — but what is clear is the high rates at which they face physical or sexual violence.
Though not a complete picture, Wyoming officials in 2018 reported 107 missing Native Americans to the National Crime Information Center last year. On the Wind River Reservation in 2019, more than 70 people — mostly underage runaways who were vulnerable, had a history of being victims or had a history with substance abuse — had been reported missing as of August, reservation Police Chief Tony Larvie told the state's Select Committee on Tribal Relations at the time.
"It's not just affecting their family; it's affecting the whole community," said Christine Wildcat, a citizen of the Northern Arapaho Tribe in July for a Star-Tribune story on the forming of the task force. "We want people to know this is an issue. … I think we're taking the right steps in Wyoming."
Wildcat, a University of Wyoming student, helped organize a missing and murdered Indigenous women and girls awareness event for student group Keepers of the Fire. It's at that event where Gordon made the surprise announcement to form the task force.
You have free articles remaining.
In Wyoming, the task force, made up of state officials, victim advocates and law enforcement, started meeting in August to better understand the problem in Wyoming and come up with potential fixes at the state level. Experts have stated bigger changes, like clearing up jurisdictional questions, rests with the federal government and Congress.
State lawmakers also proposed this year legislation that, if passed, would among other things: require the state Department of Criminal Investigation to gather and publish data on missing people and include their biographical data; require law enforcement agencies in Wyoming to cooperate with those efforts; have DCI offer training on missing and murdered Indigenous people for attorneys, prosecutors, judges and law enforcement agencies; and require the state to assist the Eastern Shoshone and Northern Arapaho tribes if they choose to implement and manage their own Amber Alert system.
"I think this is a really good first step for Wyoming to look at some very tangible ways it can be involved in addressing crime on the Wind River Reservation," Sen. Affie Ellis, R-Cheyenne, said in July before the task force convened for the first time. "I think the more we start looking at issues, I think more things will come to light and I just hope my colleagues and I are up to the task of thinking about solutions."
Other states like Minnesota, Montana and Washington have taken similar steps by introducing or passing legislation or forming task forces. Similarly, bills are working their way through Congress that would help address the problem.
The three programs — the Red Paint Alliance, Eastern Shoshone Victim Services and services from the Wind River Cares clinic — will give those living on the reservation access to a wide range of services.
The new services include help filing protection orders, witness coordination between law enforcement, help making a safety plan for victims and acting as an advocate for them in court. The programs will also give referrals for other services like shelters — or provide shelter if they have the space — and counseling.
Be the first to know
Get local news delivered to your inbox!