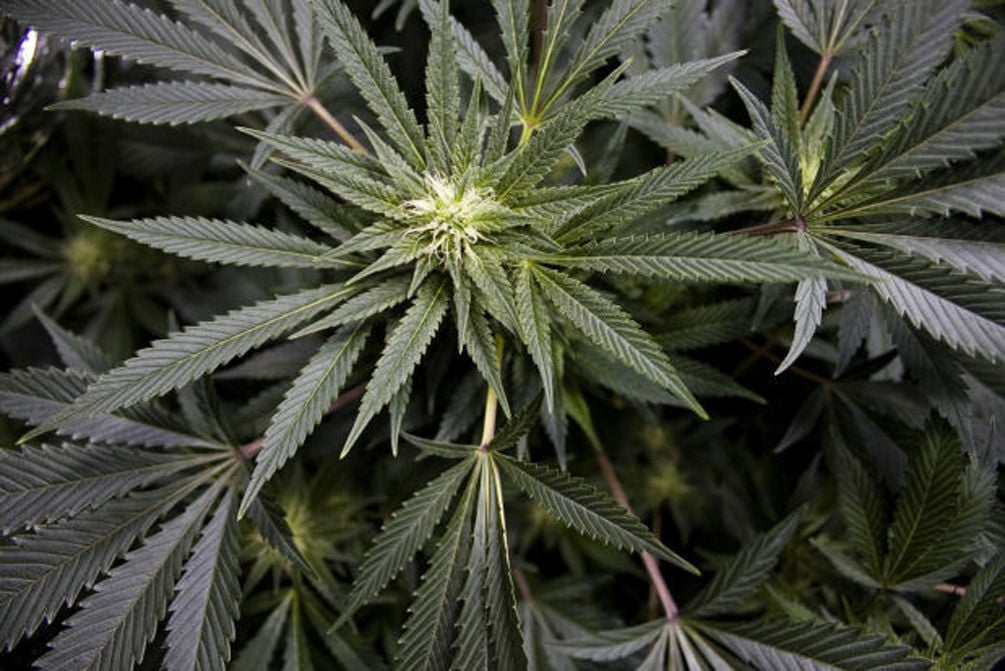 A majority of Wyomingites now support legalizing marijuana here, a University of Wyoming survey released Tuesday has found.
For the first time, the poll by the school's Wyoming Survey and Analysis Center found that over half (54%) of Wyoming residents say they support allowing adults to legally posses marijuana for personal use, according to an announcement from the university.
That number has risen steadily over the past decade. In 2014, 37% of residents surveyed supported legalizing marijuana in Wyoming. That increased to 41% in 2016 and 49% two years later.
The survey results come as many of Wyoming's neighbors have legalized marijuana including, most recently, Montana and South Dakota.
"As laws regarding the legalization and decriminalization of marijuana change around the U.S., especially in nearby states, it's not surprising to see attitudes in Wyoming change as well," said Brian Harnisch, a senior research scientist at the analysis center. "In all bordering states except Idaho, marijuana or medical marijuana has been legalized to some extent or decriminalized."
The support for legalization is tied to a decrease in the number of people who perceive marijuana as risky or harmful, said Rodney Wambeam, a senior research scientist at the center, in a press release.
"Despite the increasing dangers of marijuana use, such as addiction or drugged driving, young people in particular seem to view marijuana as a safe and natural alternative to alcohol or other illicit drugs," Wambeam said.
Younger people are more supportive of legalizing marijuana in Wyoming, the survey found. Among 18- to 24-year-olds, 67% supported legalization. Support was even greater among 25- to 34-year-olds (74%) and 35- to 44-year-olds (68%).
In comparison, only 40% of 65- to 74-year-olds supported legalization. That number fell to 30% for people 75 and older.
Support for medical marijuana remains strong, the survey found, with 85% of people saying they backed the use of the drug when a doctor prescribes it for medical purposes.
Three-quarters of residents also say they believed people convicted of possessing small amounts of marijuana should not serve jail time. Six years ago, two-thirds of those surveyed felt that way.
The growing support for marijuana legalization in Wyoming hasn't yet materialized in legislative changes. Lawmakers have backed hemp legalization, viewing it as an economic opportunity for the state's farmers. But attempts to legalize or decriminalize marijuana either for personal or medicinal use have failed.
Several GOP lawmakers plan to introduce cannabis reform bills in the upcoming legislative session — even if only to prompt a study sometime next year.