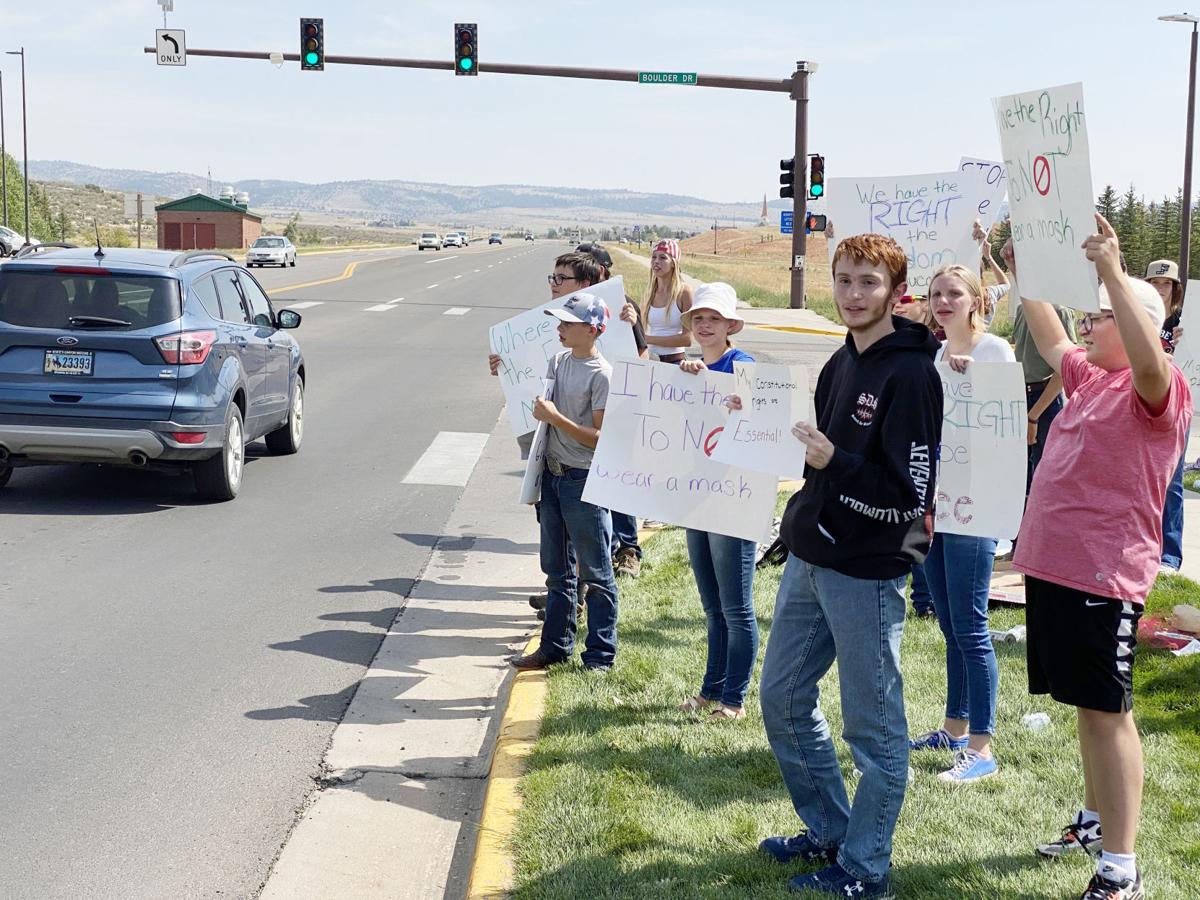 Police responded to an incident at Laramie High School on Thursday regarding the school district's face mask requirement, Laramie chief of police Dale Stalder confirmed.
Stalder could not say how that incident concluded, but that it involved a juvenile.
He confirmed that two school resource officers were at the high school Thursday "because of what occurred up there today." When asked for details on the situation, he said he could not comment on an incident involving a juvenile and criminal violations.
He did say the incident dealt with concerns between the school district, parents and other community members regarding the district's face mask requirement.
The department's call log lists officers responding to a trespassing incident at the high school's address at 8:37 a.m. Thursday.
Laramie High School Thursday morning was locked down due to "a student disciplinary disturbance in the main office," according to a statement from the district.
"The lockdown was lifted once the issue was resolved. All students are safe; the lockdown was issued in order to prevent further interruptions to academic learning. The school district does not comment on individual student discipline matters," the statement concluded.
The district also confirmed to the Star-Tribune that just one school resource officer is typically assigned to the high school. Those officers are employed by the Laramie Police Department.
Meanwhile, videos posted largely among conservative Wyoming Facebook groups and on Youtube on Thursday show what appears to be two officers wearing Laramie Police Department patches engaging with a teenage girl about a trespassing violation. The videos indicate the girl was suspended for two days for violating a school rule concerning face masks. In one video, the girl attempts to return to class despite being suspended, prompting a lockdown. Another video shows the girl in handcuffs after being cited and refusing to leave.
When asked if those videos were legitimate, Stalder said he had not seen them and could not comment.
When asked broadly about officers being called to Laramie schools regarding face mask compliance, he said officers have dealt with situations at both the middle and high schools within the last two weeks.
He could not say if any of those instances resulted in criminal citations being issued, reiterating that he can not provide details on incidents involving juveniles. He did say officers have been involved on two occasions regarding "disruptions" from "interested parties" over face mask disagreements within the school district, but that neither rose to criminal violations.
Albany County School District trustees approved a district-wide face mask requirement in early September. It's set to expire Oct. 15. Trustees will have the opportunity to reconsider the policy at their Wednesday board meeting, according to the district's website.
Some students and parents have lamented that requirement. Parents have testified at school board meetings opposing the policy, and students earlier this month protested the policy by walking out of class and holding signs outside of the school.
Stalder stressed that officers would not intervene over an administrative policy, such as a face mask requirement. Rather, someone would need to be clearly violating the law.
"We look to specific statute violations before we take action," he said.
Stalder again would not say if a student was cited at the high school Thursday. He did say that an officer would be able to issue a citation or put a student or any member of the public under arrest if they violated the law.
If a student were asked to leave campus for any reason and refused, officers would warn the individual that they were trespassing, he explained. If the individual still refused to leave, officers would statutorily be able to cite or arrest the individual under Wyoming's trespassing statutes.
PHOTOS: Crowd protests COVID-19 health orders at Wyoming Capitol
Freedom Protest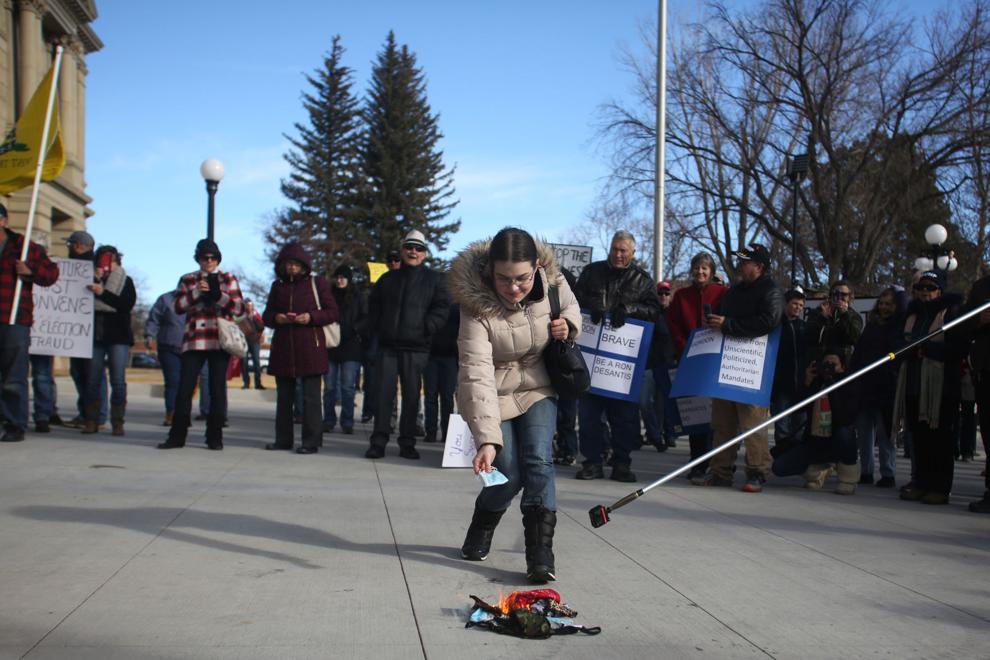 Freedom Protest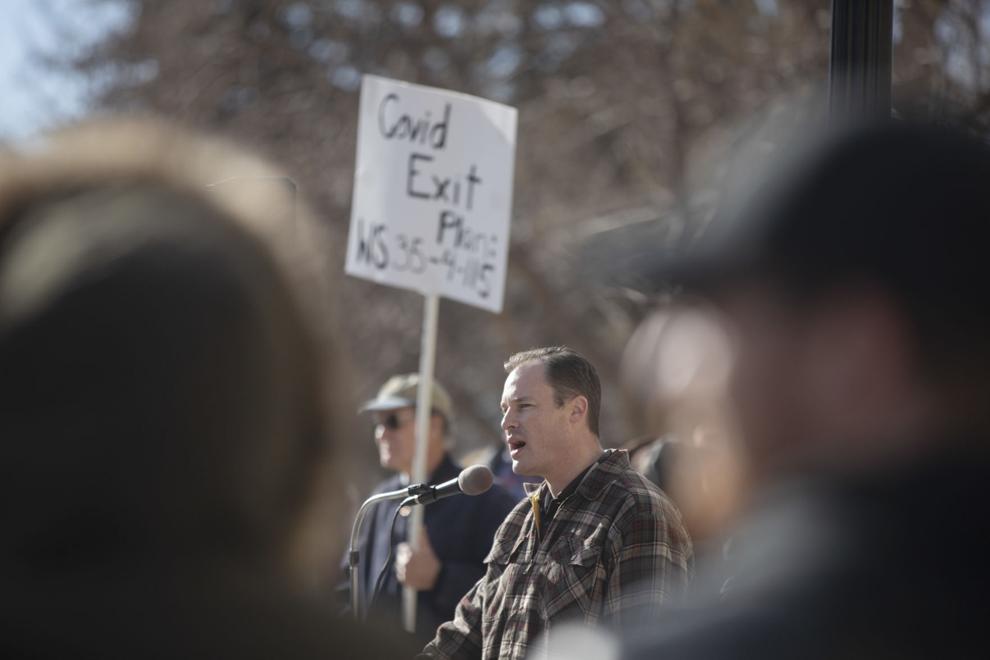 Freedom Protest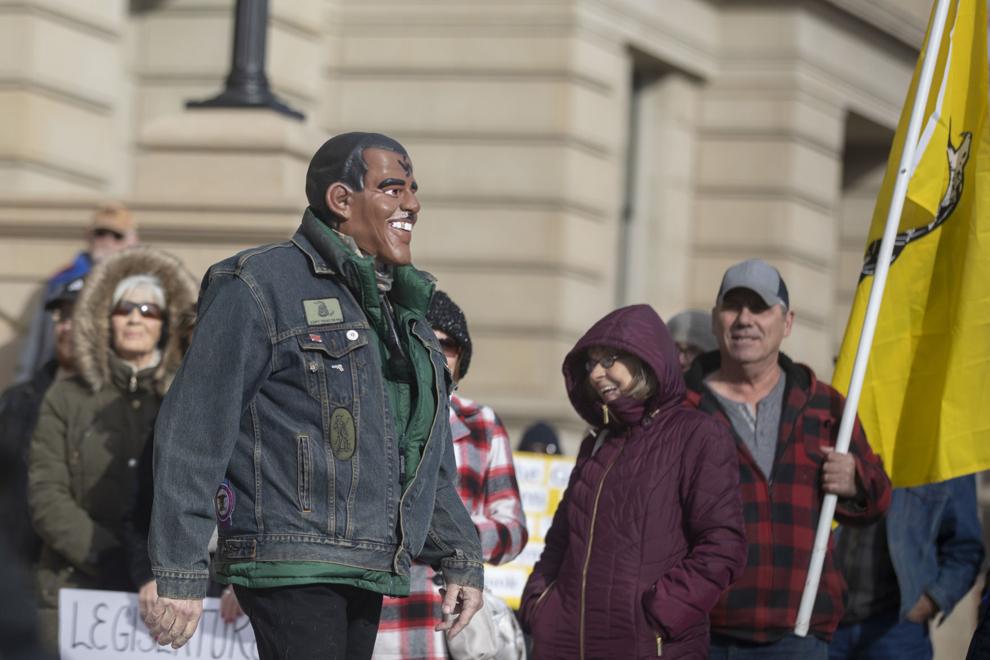 Freedom Protest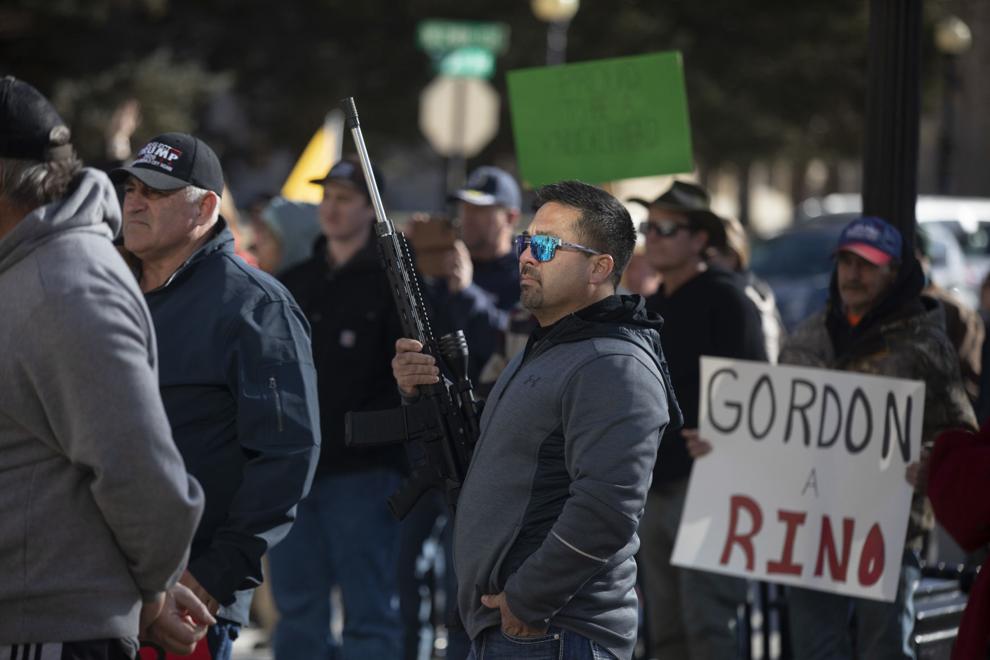 Freedom Protest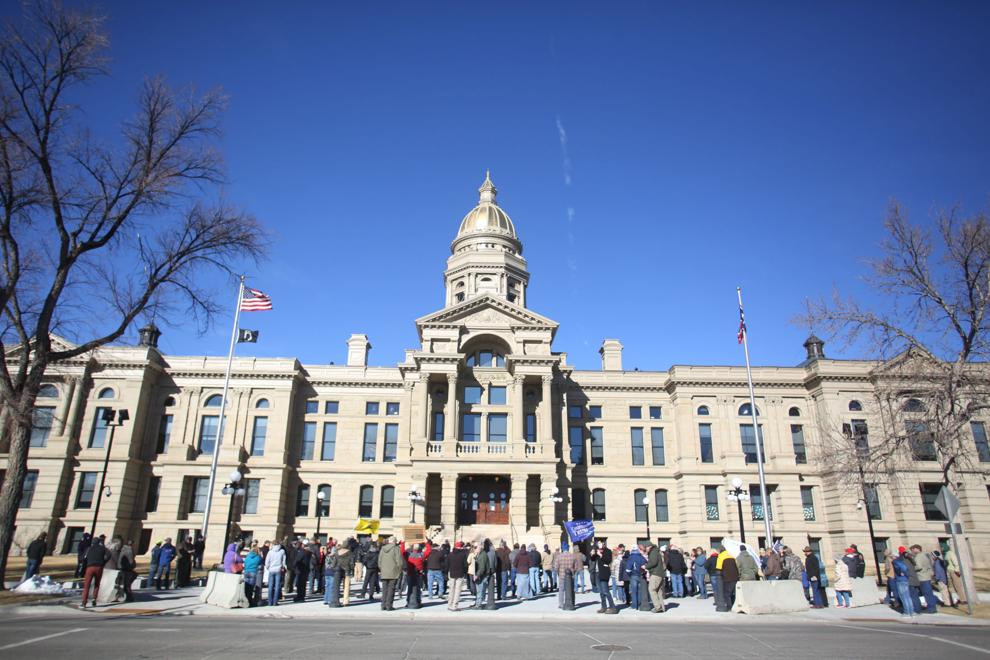 Freedom Protest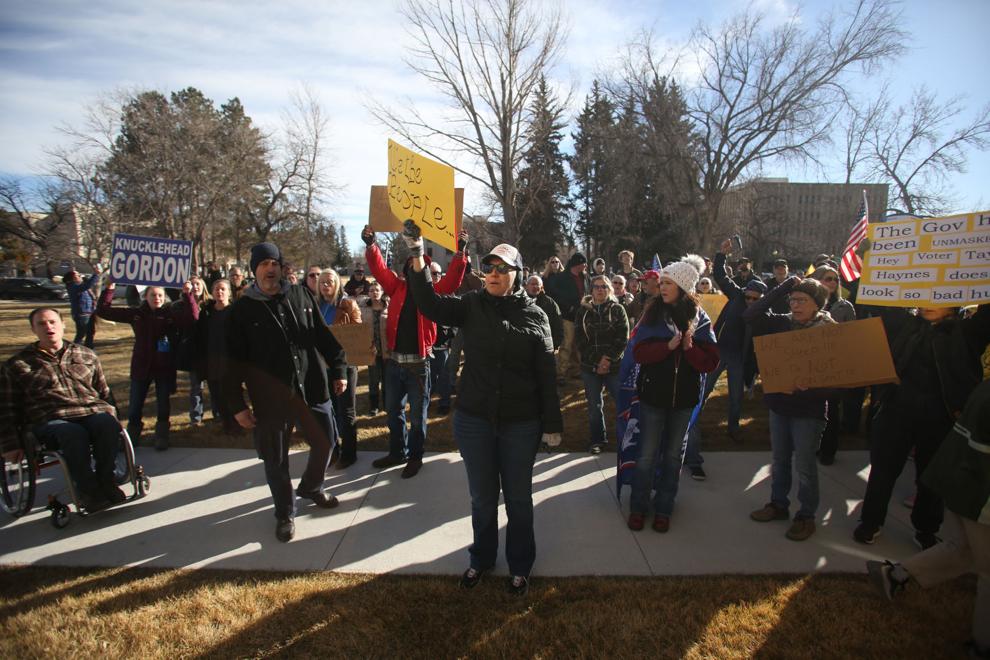 Freedom Protest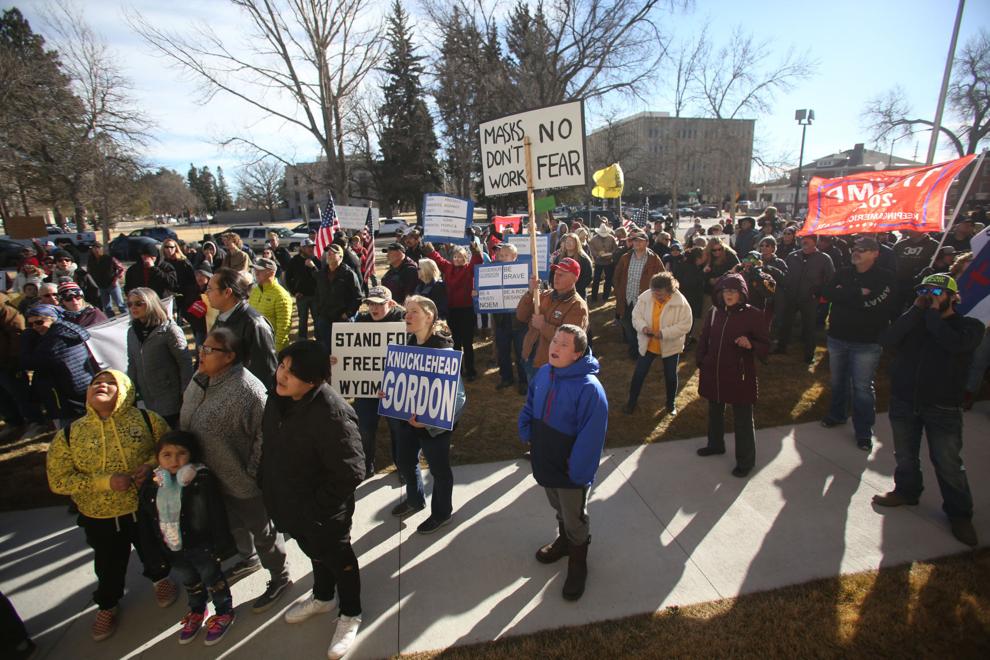 Freedom Protest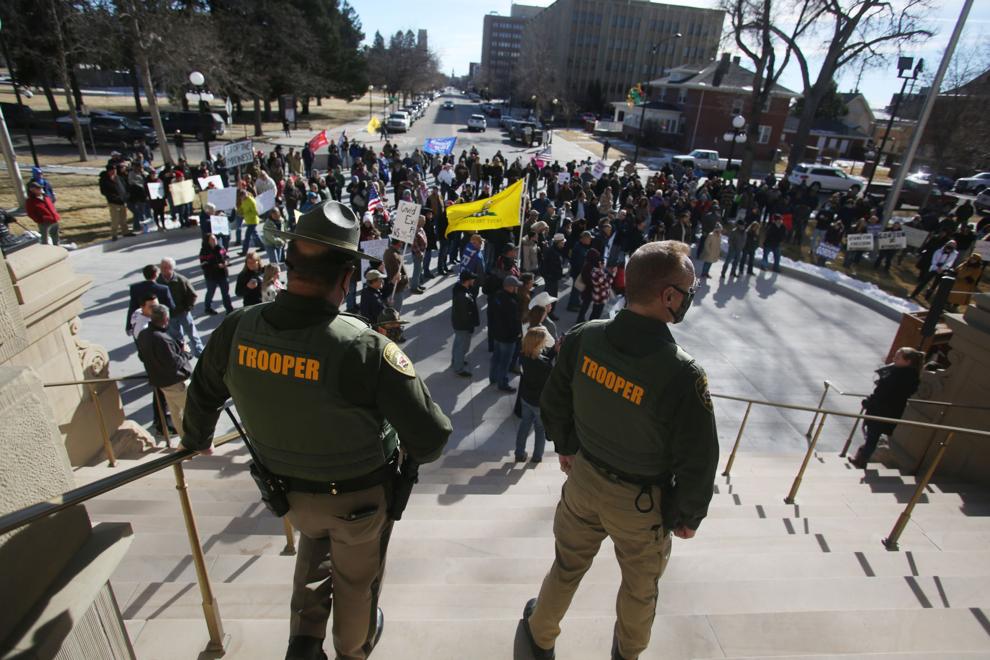 Freedom Protest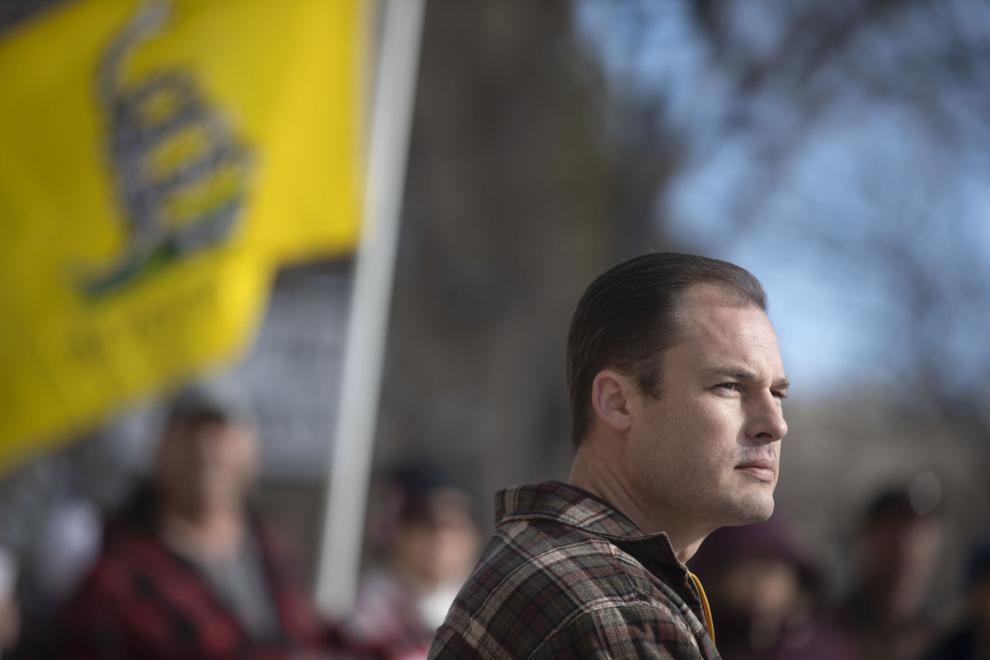 Freedom Protest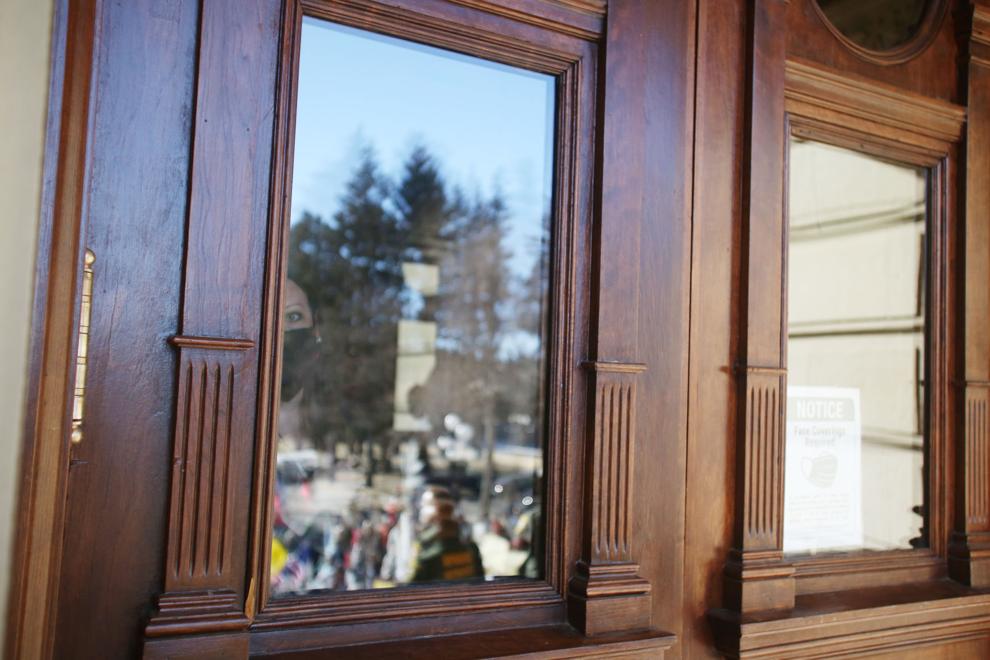 Freedom Protest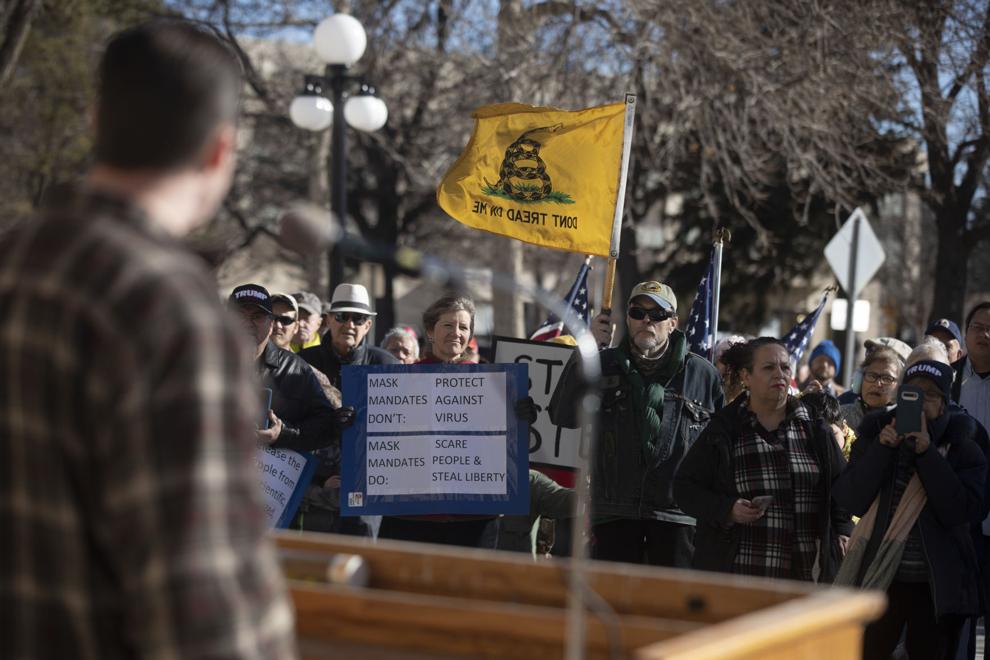 Freedom Protest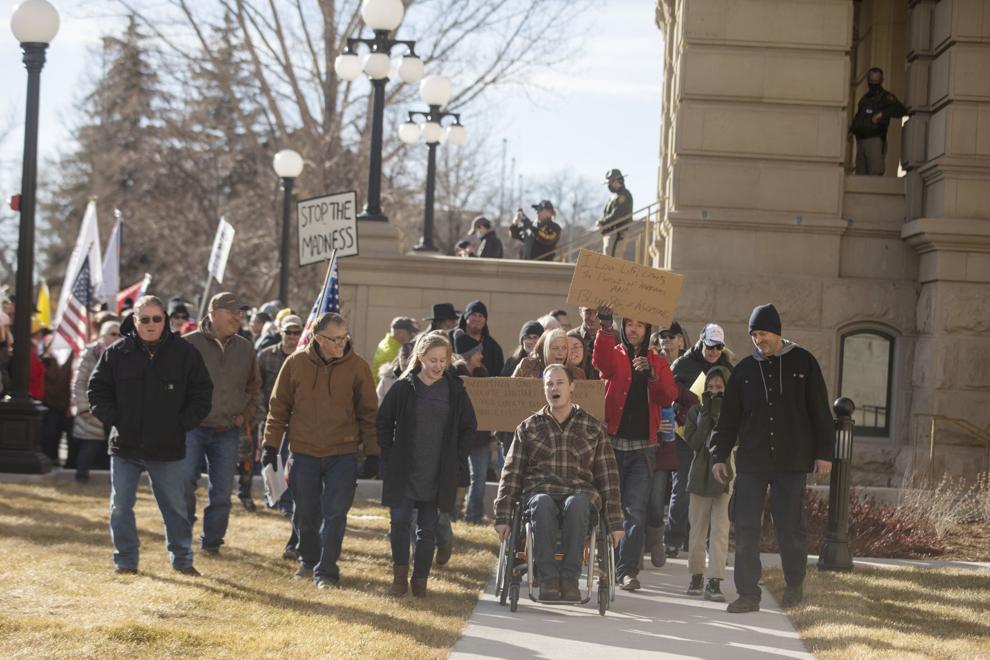 Freedom Protest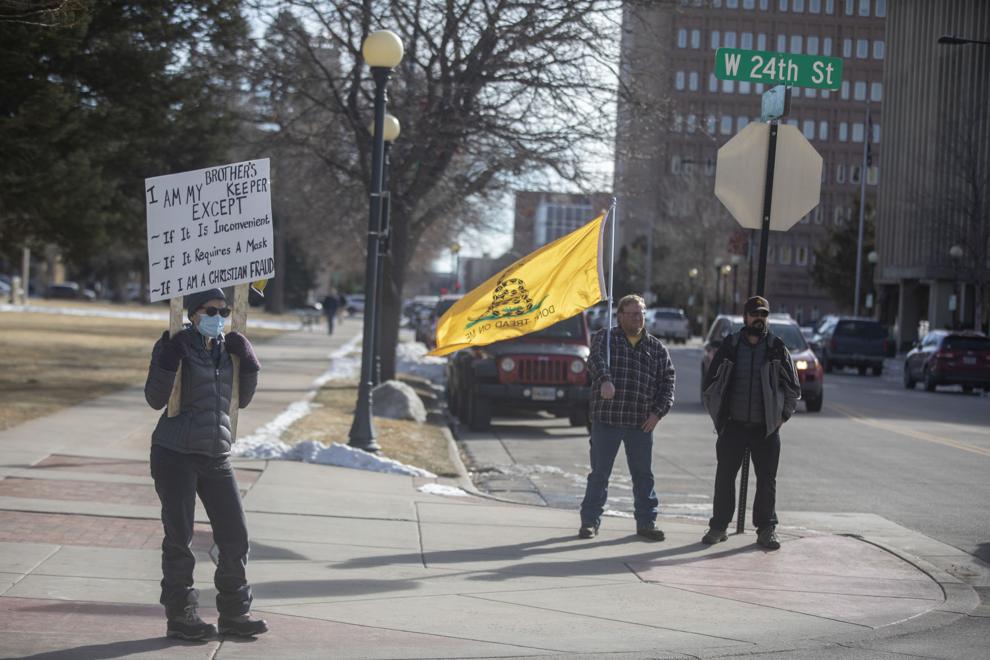 Freedom Protest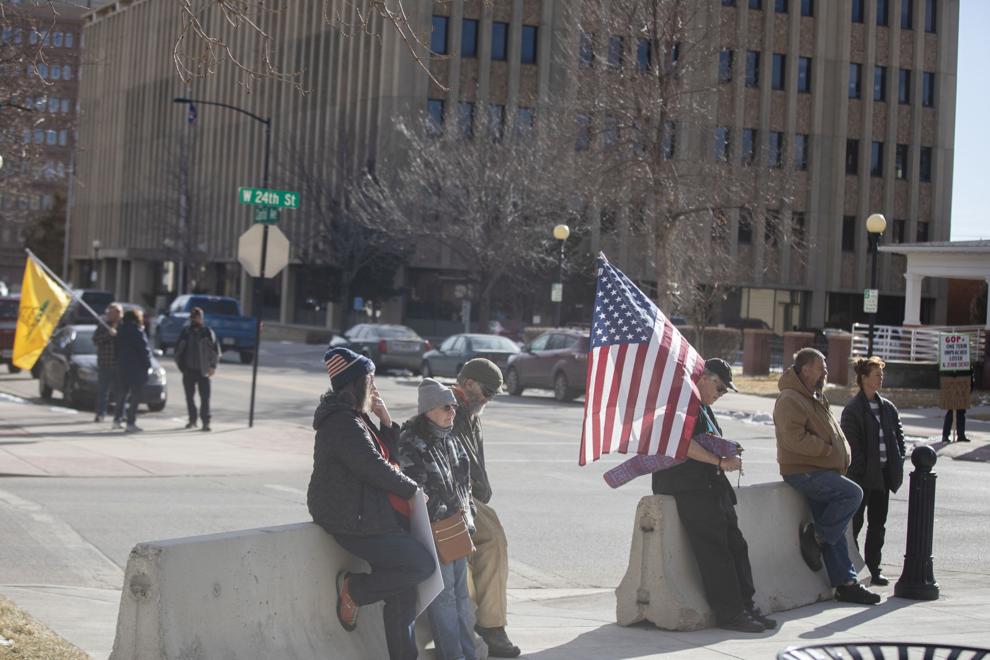 Freedom Protest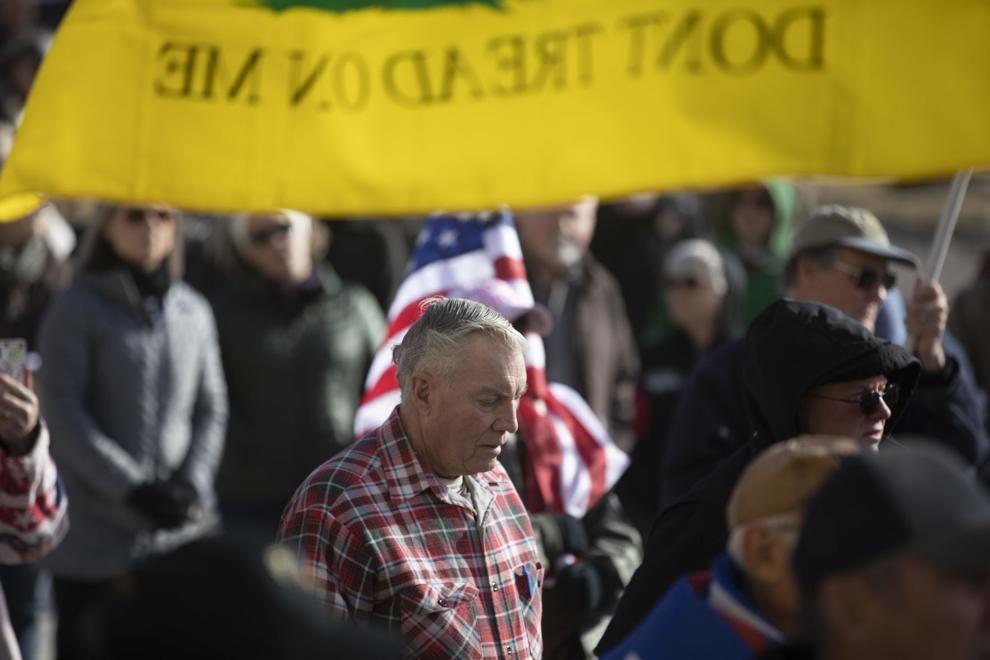 Freedom Protest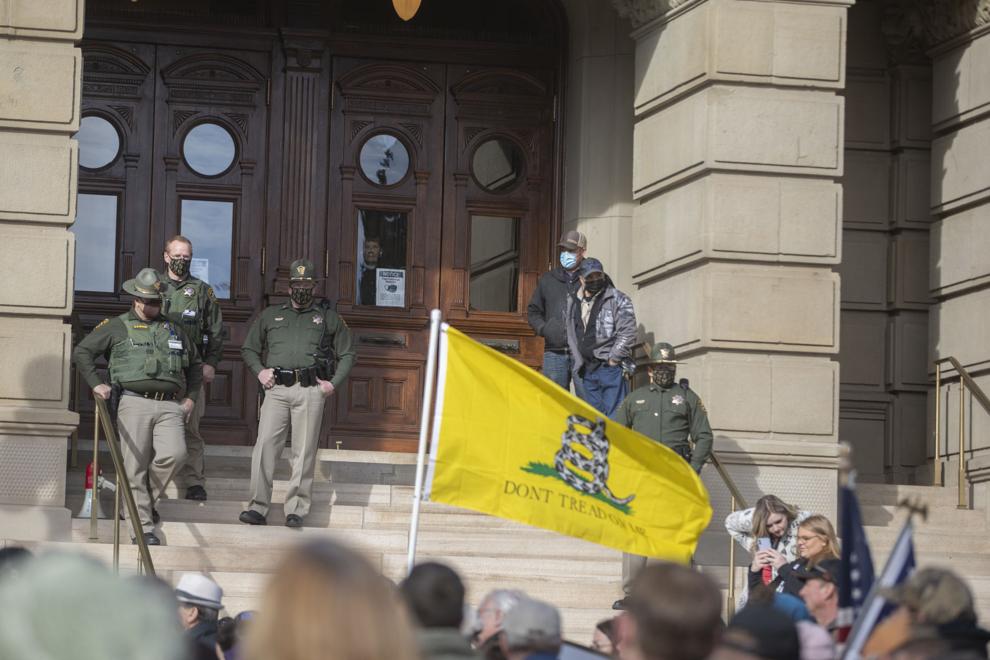 Freedom Protest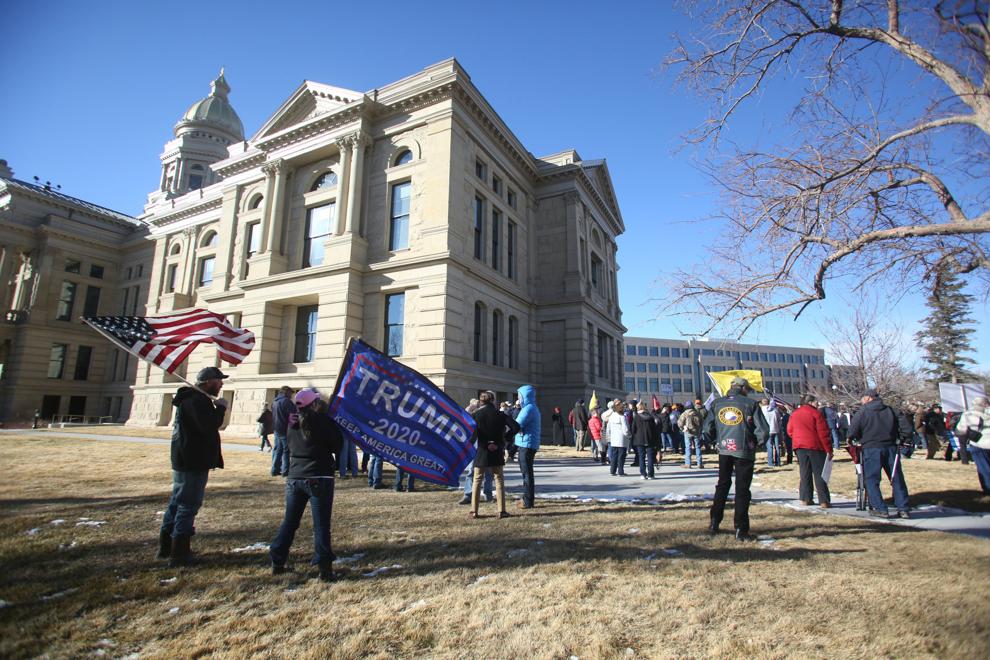 Freedom Protest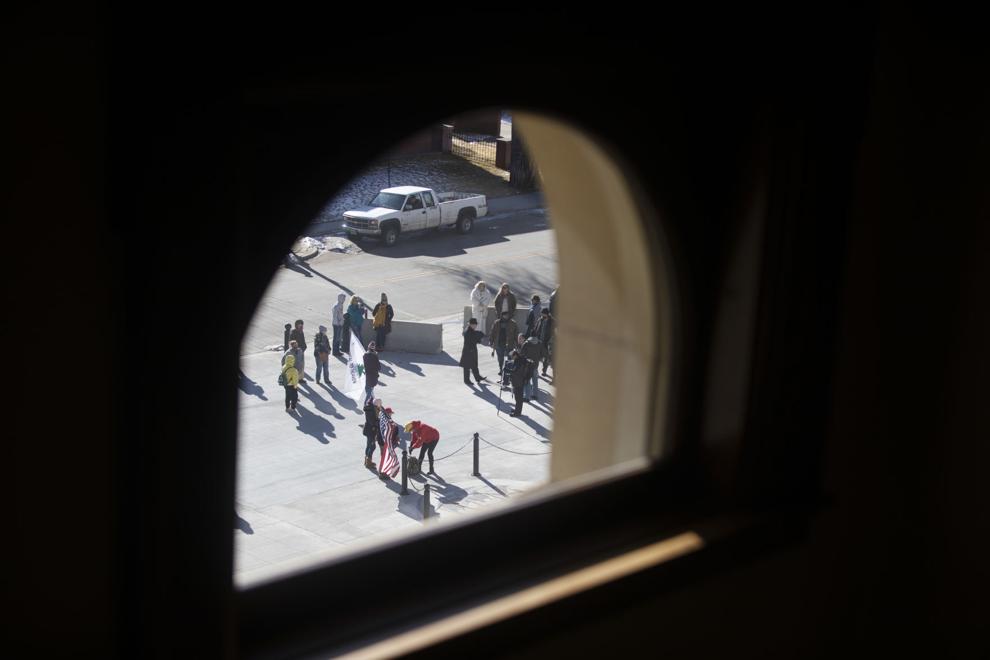 Freedom Protest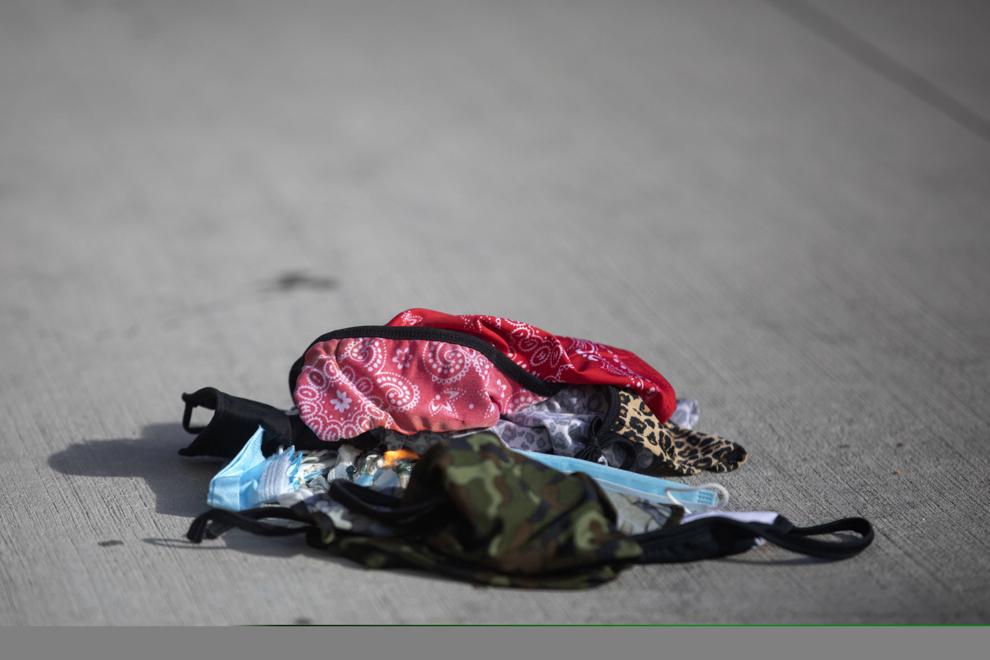 Freedom Protest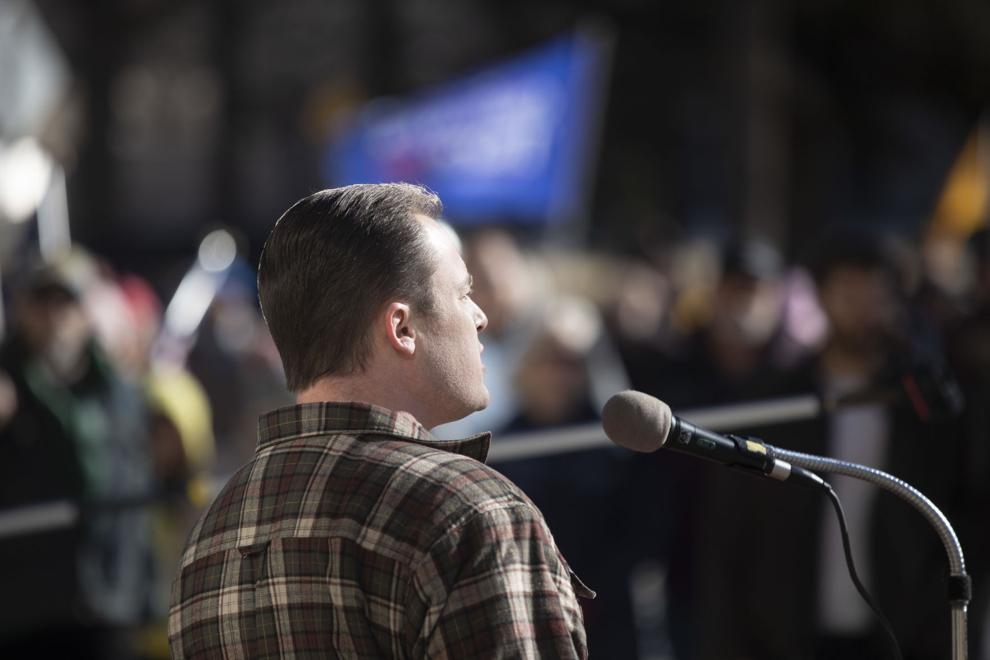 Follow health and education reporter Morgan Hughes on Twitter @m0rgan_hughes