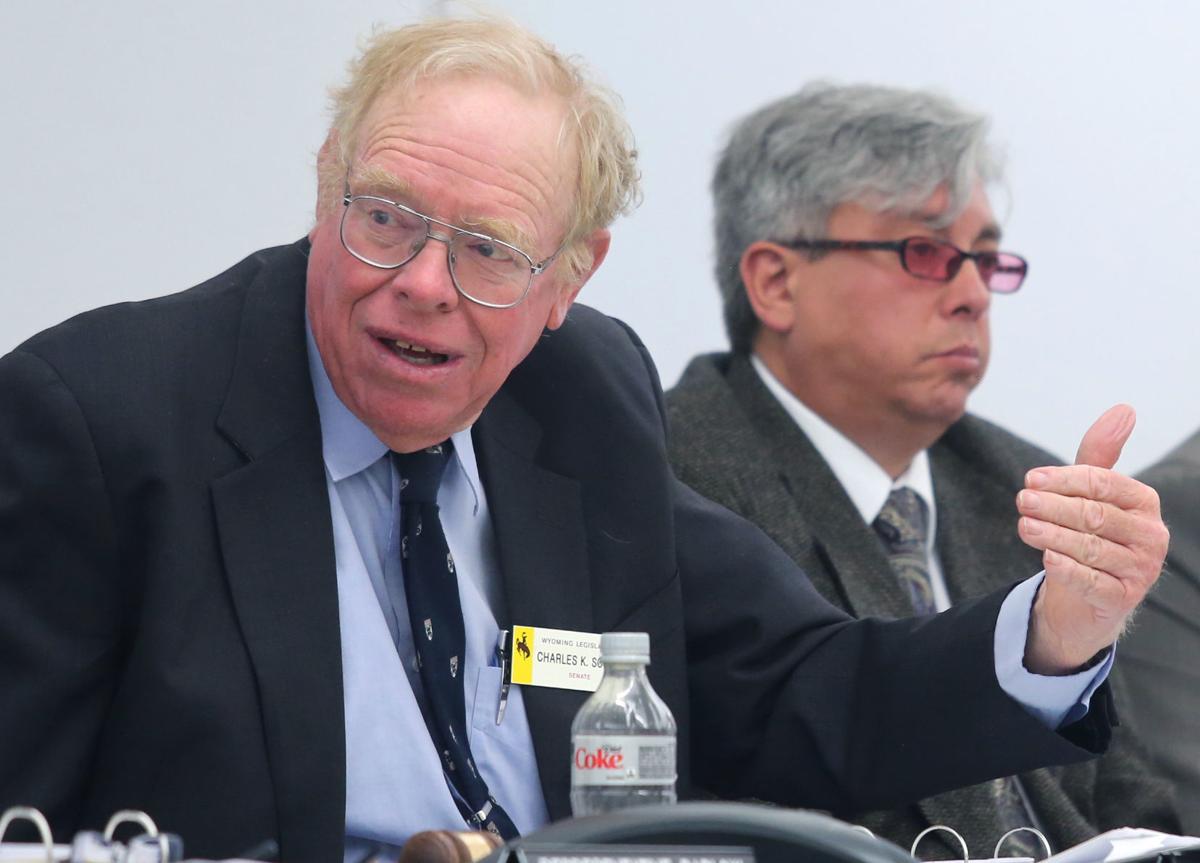 CHEYENNE — Facing the "real threat" of a ballot initiative in the coming years to expand Medicaid in Wyoming, a House of Representatives committee passed a bill Thursday night to study the potential for statewide expansion in the coming years.
Having already passed the Senate, the bill — sponsored by Sen. Charlie Scott, R-Casper — appropriates $280,000 in funds to create a full-time position in state government to examine the costs, pitfalls and potential benefits of Medicaid expansion, which numerous other states in the West have already undergone.
However, many in the committee noted that Wyoming has been down this road before and wondered aloud whether the study would actually uncover any new information they hadn't heard before. They also asked whether the state would actually decide to act if, like previous studies have shown, Medicaid expansion is found to be a viable pathway forward.
Some in the committee, like Rep. Tim Hallinan, R-Gillette, noted that the House of Representatives recently voted down a bill the committee had passed proposing Medicaid expansion, and said that a study showing real numbers and benefits could sway the minds of other lawmakers.
But the situation, several in the committee noted, could be growing increasingly dire as the reality of a potential ballot initiative — like those that passed in other states like Utah — grows across the state. In testimony to the committee prior to the vote, Eric Boley, of the Wyoming Hospital Association, said that a ballot initiative in Wyoming is "a real reality" and that Wyoming, surrounded by other expansion states, has become an outlier.
"I am hopeful this can change some minds," said Rep. Pat Sweeney, R-Casper. "If we continue to bury our heads in the sand, what happened in Utah — like marijuana in Colorado — could be very real, and we won't be able to control it."
The prospect of a ballot initiative compelled skeptics like Rep. Scott Clem, R-Gillette, to vote yes on the bill, noting Wyoming's referendum process offers significantly less flexibility than a state like Utah, where some lawmakers are currently trying to minimize the effects of the passed ballot initiative.
Two members of the committee — Rep. Clarence Styvar, R-Cheyenne, and Rep. Jim Roscoe, I-Wilson — voted against the bill, primarily due to the cost involved to research numbers the state already had.
The bill now goes to the House of Representatives and — if passed — will move on to the governor's desk.
Follow politics reporter Nick Reynolds on Twitter @IAmNickReynolds