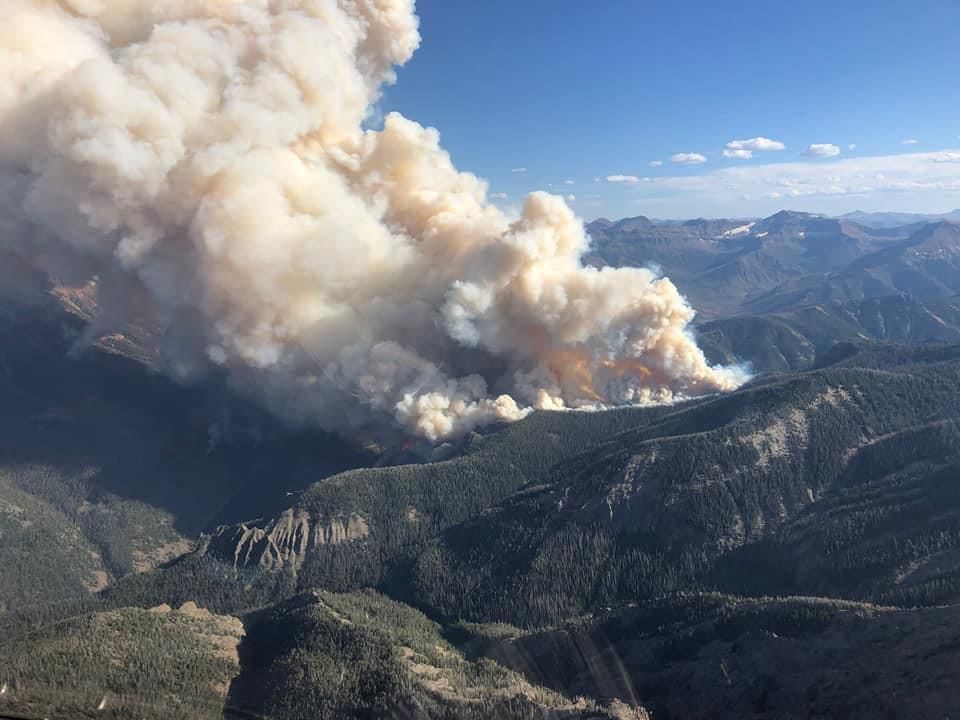 CODY — A new wildfire has grown rapidly east of Yellowstone National Park in northwest Wyoming.
The fire was reported Monday evening in the Washakie Wilderness about 40 miles west of Cody and south of U.S. 14/16/20. It quickly spread because of gusty winds and burned an estimated 4,000 acres of forest, with no containment reported.
Safety is the top priority of fire managers, who are also focusing on protecting buildings in the area.
"Appropriate actions will be taken when it is needed and where it is safe to do so with the highest probability of success," said Mark Giacoletto, the Shoshone National Forest fire management officer. "The amount of standing dead timber and the hazardous terrain in the vicinity of the fire makes it unsafe to put firefighters near the current location of the fire."
The cause of the Fishhawk Fire is under investigation.
You have free articles remaining.
Elsewhere in Wyoming, investigators say a weekend fire just outside Jackson was sparked by foil balloons that came into contact with power lines, causing sparks and burning balloon material to ignite dry grass. Firefighters were able to keep the fire away from nearby homes.
Meanwhile, firefighters have gained about 37 percent containment on a fire burning near the Pathfinder Reservoir in central Wyoming. The Pedro Mountain Fire had burned nearly 21,000 acres and destroyed seven structures as of Tuesday morning, according to a federal fire report.
Officials first arrived at the fire when it was at an estimated 2-3 acres. They requested more assistance, and "a sudden weather event" caused the fire to spread quickly, according to a Natrona County Fire District announcement. The fire crossed Poison Spider Road before being contained with the help of two single-engine air tankers and two helicopters.
A crew remained on the scene throughout Tuesday, according to the news release.