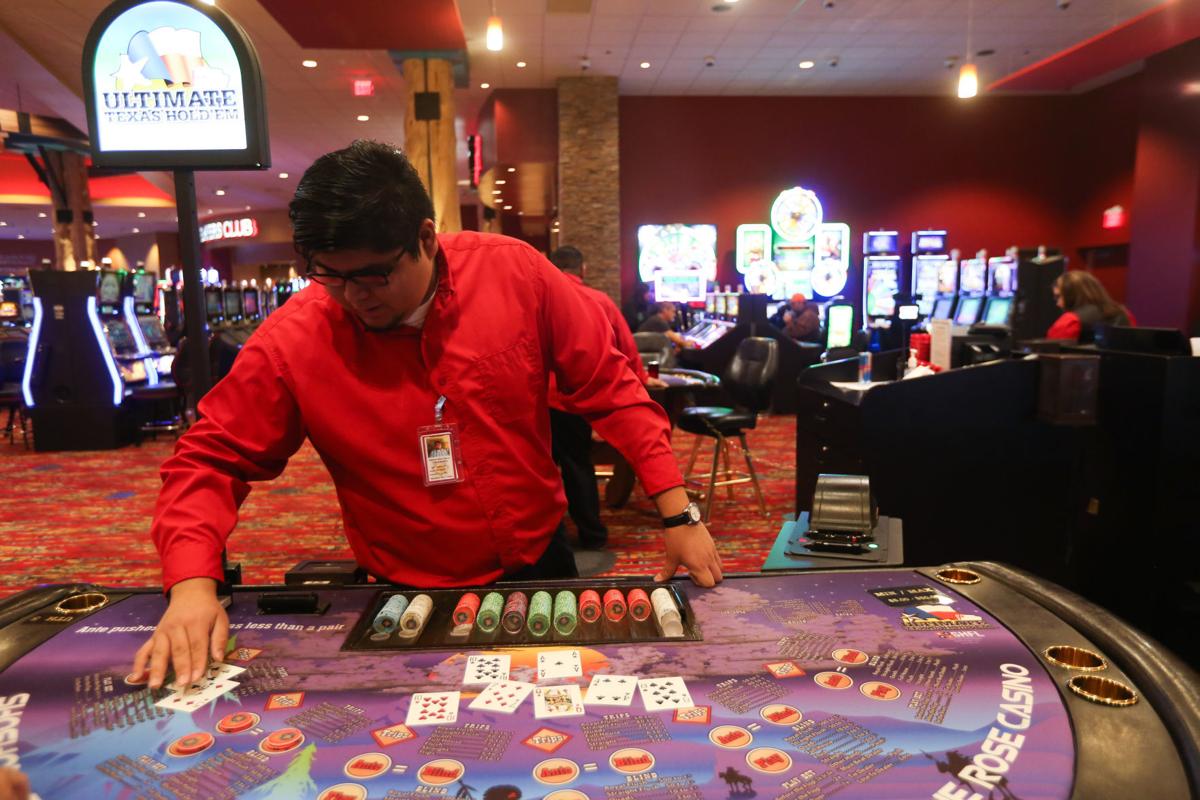 The Eastern Shoshone tribe said Tuesday that it had declared a state of emergency, following a similar move by the Northern Arapaho late last week.
The two Wind River Reservation tribes in recent days — like many other businesses, local governments and organizations in Fremont County — have canceled activities, limited access to services and offered guidance to members about taking precautions amid a COVID-19 outbreak that now numbers eight patients in the county.
In a Tuesday Facebook post, the Eastern Shoshone Tribe said its Business Council had declared a state of emergency through March 30 "for all Shoshone Tribal Departments in an effort to keep our community safe."
The Northern Arapaho Tribe even took the drastic move Monday of closing its casinos until further notice, including its Wind River Hotel & Casino flagship. It's unclear what the closure means for the casino enterprise's hundreds employees; it is considered the county's largest employer.
"Our primary focus is to protect the health of our patrons and employees," a Facebook post announcing the closing said. "We are taking this action as responsible business leaders within the community and as one of the largest employers in the region."
The Eastern Shoshone Tribe announced Tuesday night it would close its Shoshone Rose Casino & Hotel outside of Lander.
The Eastern Shoshone's emergency declaration follows the Northern Arapaho's last week, and other recent moves — like canceling events, limiting access to some medical clinics and services, closing access to public gathering spaces, limiting access to tribal departments, and closing child care facilities — by the two tribal governments.
Since children aren't in school, early childhood facilities or at the Boys & Girls Club of the Eastern Shoshone Tribe, many — like some reservation schools and early childhood programs — have been preparing meals to deliver to children.
The Eastern Shoshone also asked that any parents and guardians quarantine any students returning from college or boarding schools for two weeks. In addition, the Eastern Shoshone Tribe said tribal police would be enforcing an already existing curfew of 9 p.m. to 5 a.m. for those under the age of 17 and 10 p.m. to 5 a.m. for those between 17 and 18 years old.
"The Curfew provision in the Shoshone & Arapaho Law & Order Code ... will be strictly enforced, and any child found to be in violation may be prosecuted or removed from their home," the tribe said. "Any person with custody may also be prosecuted per Child Neglect under the Shoshone & Arapaho Law & Order Code. We encourage all parents to strictly adhere to the terms (of the) curfew."
The Northern Arapaho's senior centers have also suspended in-person meals, offering take-out meals instead for elders.
In a Monday video, Northern Arapaho Business Council Chairman Lee Spoonhuter said the tribe was prohibiting any tribal employees with existing health issues and forcing those over the age of 65 to stay home for two weeks, regardless of if they're sick. He said those employees will continue to be paid.
In addition, the tribe has banned gatherings of more than 10 people, he said, asking for tribal citizens to practice social distancing and taking appropriate precautions to keep the respiratory illness from spreading to the reservation.
"We must all make sacrifices, including ending social engagements and events," Spoonhunter said. "However, this is necessary to protect our communities. Healthy individuals can unknowingly carry this disease and pass it on."
On a reservation where multiple families or multiple generations of a family often live in the same home, often sharing it with those who are more vulnerable to the illness, those precautions are especially important to follow to prevent spreading the coronavirus, Northern Arapaho health officials said in the video.
"The coronoavirus epidemic is something we would rather overreact to and protect our community than to take a laid-back approach and have a disaster," Spoonhunter said.
Concerned about COVID-19?
Sign up now to get the most recent coronavirus headlines and other important local and national news sent to your email inbox daily.