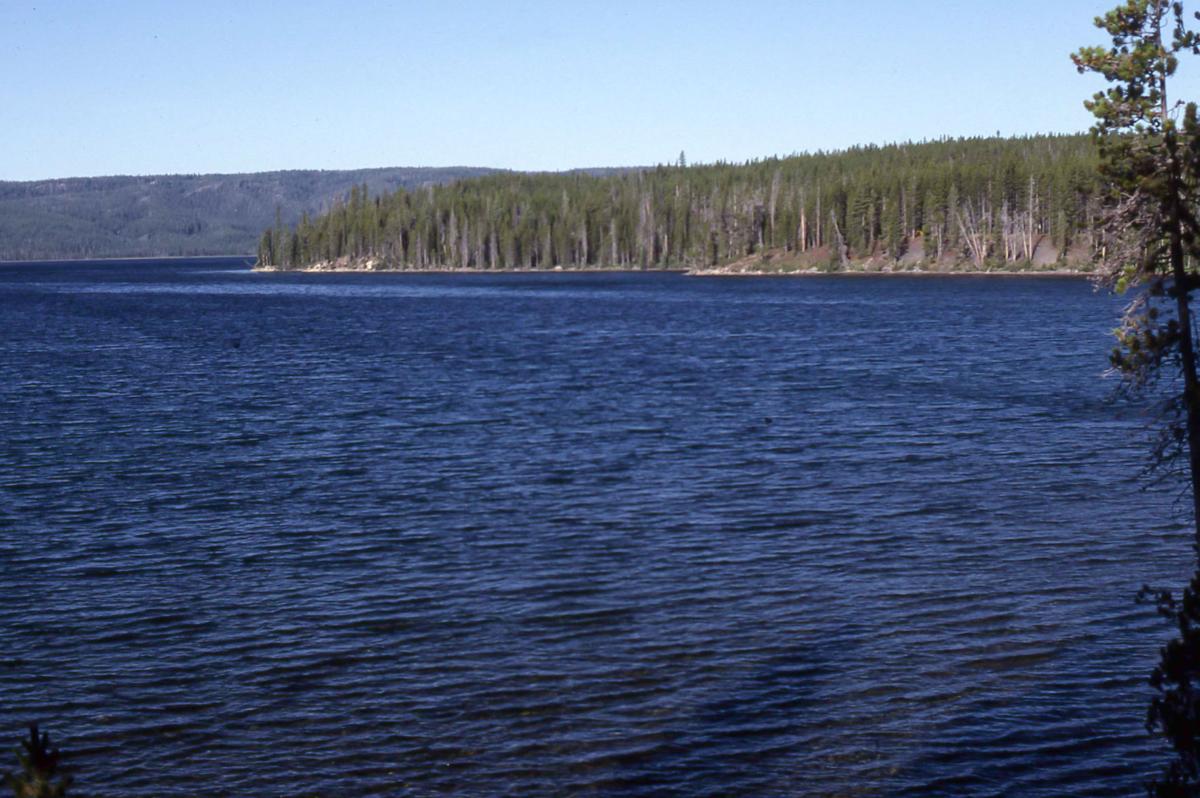 Yellowstone National Park crews searching for two half-brothers who were reported overdue found one man dead on the eastern shore of Shoshone Lake, the National Park Service reported Tuesday.
The search for the second man is continuing.
The men — Mark O'Neill and Kim Crumbo — were reported overdue by family on Sunday night. The pair had been on a four-night backcountry trip to Shoshone Lake.
Later that day, park crews found a vacant campsite with gear on the south side of the lake, the park service said. They also found a canoe, paddle and life jacket on the lake's east shore.
On Monday morning, search and rescuers found the body of O'Neill, a 67-year-old from Chimacum, Washington, on the eastern shore of the lake.
Ten crew members were searching on foot for Crumbo, 74, of Ogden, Utah, on Tuesday, the park service said. They were being assisted by an aerial crew from neighboring Grand Teton National Park.
Both men were retired from the National Park Service. Crumbo is a former Navy Seal.
The park service says the incident remains under investigation. The agency did not offer details about what may have led to O'Neill's death and Crumbo's disappearance.
Authorities asked the public to maintain distance as they conducted their search and investigation.
Shoshone Lake is Yellowstone's second largest body of water. It has an average year-round temperature of 48 degrees, and the survival time in the water is estimated to be 20 to 30 minutes, according to the park service.
Waves of three to four feet are common on the lake, according to the park's boating regulations. On most days, winds on Shoshone Lake come from the southwest and cause the eastern shore to be pummeled by waves of two or three feet, making paddling dangerous.