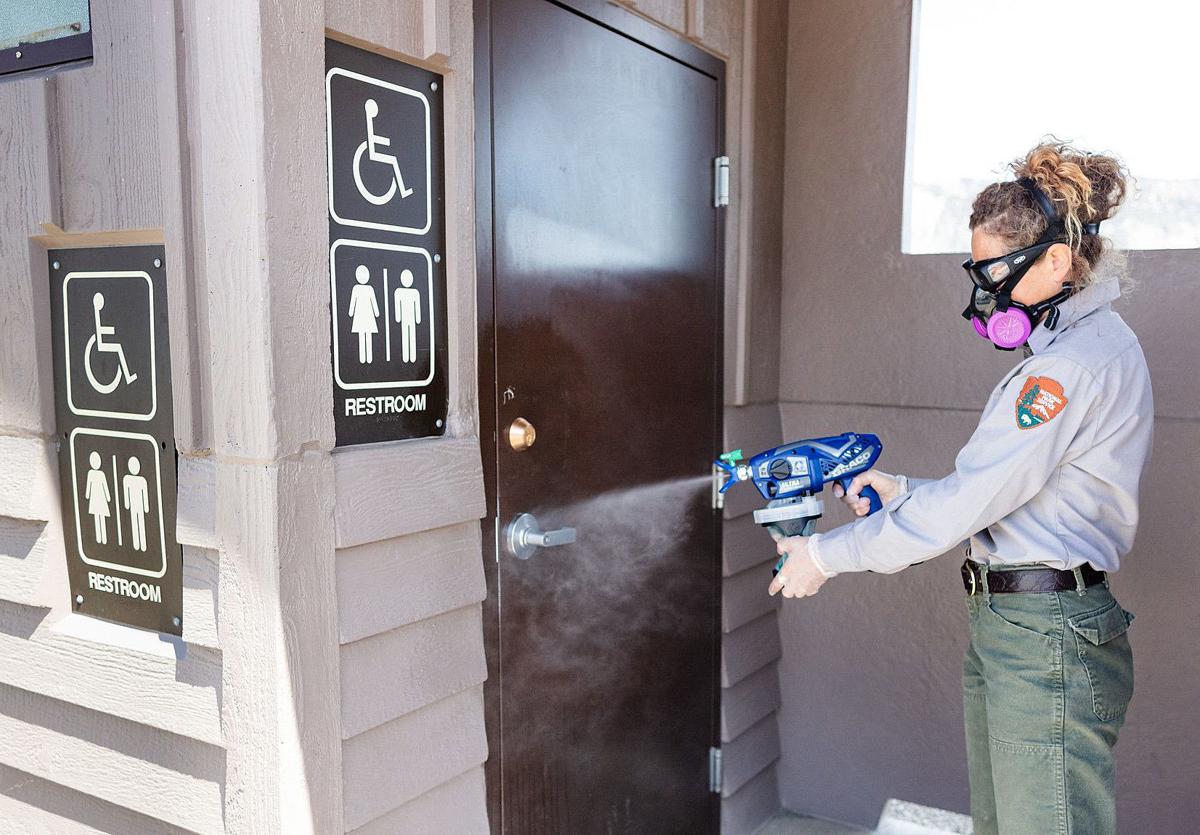 Yellowstone National Park is expecting to see a "substantial number of people" when it reopens to the public, whenever that may be, said Cam Sholly, park superintendent.
An announcement on when Yellowstone will reopen and what that will look like is coming soon, he hinted, a decision that comes after talking to about 600 business people, county health officials and governors in the three surrounding states.
"I think we're going to have a plan very soon," Sholly said during a Thursday virtual meeting hosted by the Big Sky Chamber of Commerce.
His talk came a day before Wyoming's order requiring out-of-state visitors to self-quarantine for 14 days was set to expire. Montana's similar order is still in effect, meaning that although 96 percent of the park is in Wyoming, three of the five entry gates to Yellowstone are in Montana.
"How do we balance that out?" Sholly questioned.
He later answered his own question by saying the park may not open all five entrances at once.
"Opening doesn't mean normal in any sense of the term," Sholly said.
The first phase of reopening would include access to roads, public restrooms, self-service gasoline, boardwalks and possibly a clinic. No overnight accommodations will be provided in the park. Tourism operators and outfitters' business proposals are being considered on a case-by-case basis, but large bus tours will likely be excluded until states relax limits on gatherings.
"We'll start conservatively and accelerate if things look good," Sholly said, which would include opening backcountry access at the usual time.
Four weeks after letting the public back in, if everything looks OK, the park will consider opening limited lodging and sit-down dining facilities, Sholly said.
"One of the things we have the ability to do is control and meter access in our public facilities," he said. "We don't have control over massive groups of people at Grand Canyon or Old Faithful."
So it will be up to the public to protect themselves from COVID-19 while walking on boardwalks or at such popular features. Yellowstone won't have the personnel to enforce safe social distancing, he said, in part because it will be operating with a reduced staff.
"We're hoping that when we swing the gates the visiting public is responsible."
Should a "massive outbreak" of coronavirus occur, Sholly said the park staff will have a plan to shutter the park again. The question, however, is what should define that trigger point. If Cody, Wyoming, sees a jump to 20 cases is that enough?
"The gateway communities have to understand the numbers (of coronavirus infections) are going to go up," Sholly said.
Concerned about COVID-19?
Sign up now to get the most recent coronavirus headlines and other important local and national news sent to your email inbox daily.