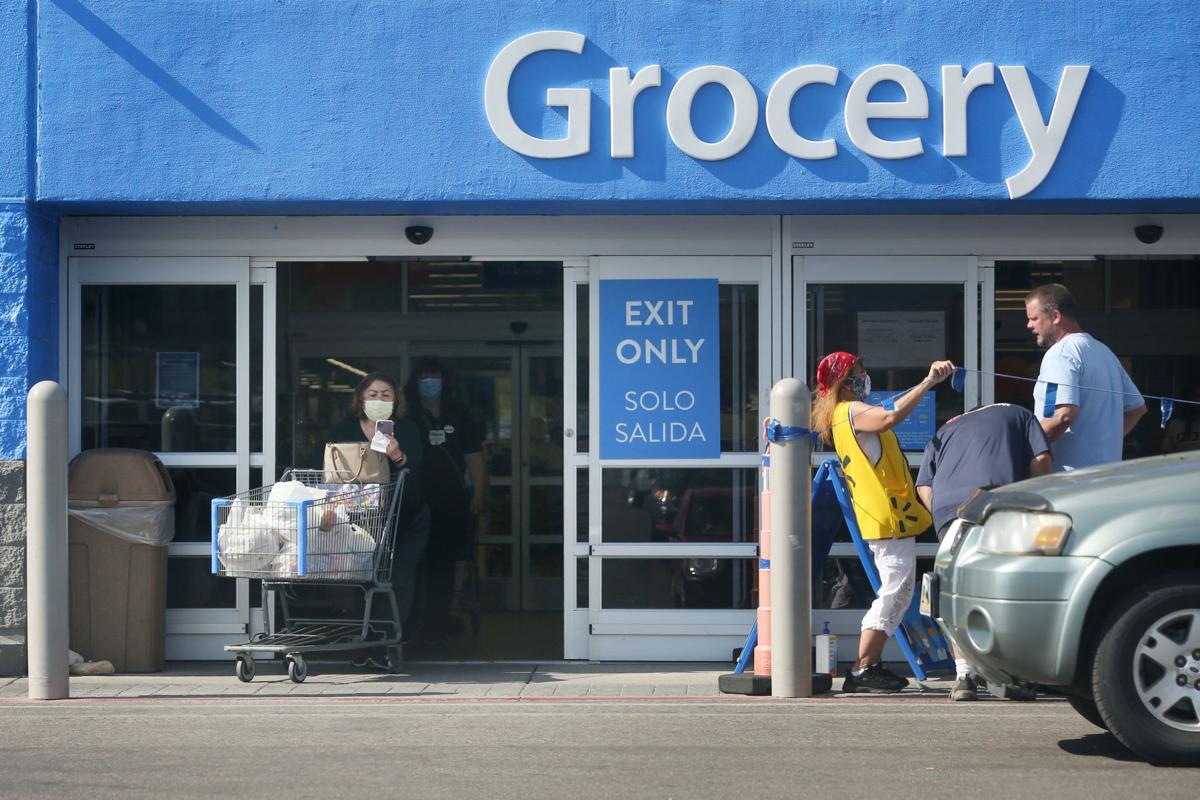 Wyoming lawmakers stalled once again in their search for fresh revenue streams on Tuesday, eschewing a pair of bills to increase and broaden the state's sales and use taxes.
Over several hours of tense debate, the Legislature's Joint Revenue Committee killed a pair of tax reform bills aimed at chipping away at the state's estimated $1.7 billion revenue shortfall.
The controversial proposals to raise taxes in Wyoming was met with the usual lackluster response from tax opponents. And the state's overriding aversion to rate increases for consumers and businesses ultimately prevailed over current pressures to balance the budget, as money from oil, natural gas and coal dries up.
The committee has been recently tasked with drumming up desperately needed revenue sources amidst the unprecedented economic downturn and COVID-19 pandemic.
"It looks like we still have a $1.7 billion debt to figure out before us today, committee," co-chair Rep. Dan Zwonitzer, R-Cheyenne, told committee members Tuesday.
The first bill draft sought to repeal several sales and use tax exemptions and subject numerous services to the taxes, including food purchases, agricultural services, personal expenses (like haircuts or preparation of taxes) and recreational activities.
"Indeed, it is very broad and would include most services," Josh Anderson, attorney with Legislative Service Office, said in reference to the tax exemption repeals.
The state imposes a sales tax on the retail sale of tangible personal property. The repair, alteration or improvement of tangible personal property is also subject to the sales tax in Wyoming. To complement the sales tax, there is also a use tax. That covers transactions that occur outside the state but make their way back into the state for the purposes of storage or use.
But about 50 tax exemptions exist, according to Noble.
Removing existing sales tax exemptions could draw in an additional $71 million each year for the state, according to the Legislative Service Office's initial estimates.
Tax adverse
Several residents and lobbyists opposed the sweeping tax reform measure. The economic crash of recent months has already left individuals and companies skating on thin ice, many said. A tax would only make matters worse.
Wyoming's robust coal and trona industries cautioned against the proposal, saying it would severely burden mineral operators already limping along.
Pat Meyer, Park County's assessor, supported the sales and use tax bill, saying 38% of sales tax were paid by tourists and it would be a pragmatic way to collect out-of-state dollars.
But University of Wyoming professor Christine Porter, who testified on behalf of the Wyoming Food Coalition, said the repeal of the tax exemption for food would exacerbate food insecurity and hit Wyoming's low-income families disproportionately hard.
"Charging a grocery tax is the worst and most regressive tax you could put on any sales of goods or services, because of course everybody has to buy groceries," Porter said.
"Families who are poor will go hungrier than they already are during COVID," she added.
Rep. Cathy Connolly, D-Laramie, proposed several amendments to the bill, urging the committee to maintain tax exemptions in place for groceries and health care services. Connolly also suggested an amendment to lift taxes for the low-income residents using banking and legal services.
All three amendments passed.
However, upon approval of the amendment to maintain the food tax exemption, Sen. Cale Case, R-Lander, moved swiftly to table the bill.
Though Case's motion was rejected, it didn't take long for lawmakers to vote down the bill entirely. Consequently, it will not advance to the Legislature's next session.
Raise rates 1%
The second proposed bill, which lawmakers struck down in swift order too, would have inched the state's sales and use tax rate up by 1%.
"It's a fairly simple bill," Noble, of Wyoming's Department of Revenue, told lawmakers. It would raise the sales tax rate from 4% to 5% and the use tax accordingly too.
Co-chairman Zwonitzer called the second proposal "a $300 million legislative bill that gets us maybe 20% of the way to fixing our budget crisis."
But the motion to advance the bill into session failed in a tied vote.
One product will continue to be taxed though: The committee voted Tuesday to table a bill providing tax exemptions on female hygiene products and diapers.
Later parts of session did not fare any better for Wyoming's revenue outlook. Lawmakers either tabled or voted down all other proposed bills to help generate revenue, including legislation to increase the property tax assessment ratio, provide additional mills for school funding and institute a real estate transfer tax.
The Joint Revenue Committee is scheduled to meet again in October.