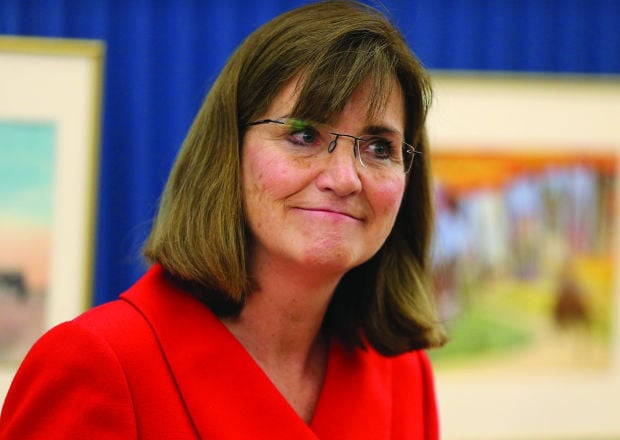 A final report from a legislative committee that has spent more than a year investigating state Superintendent of Public Instruction Cindy Hill says Hill's actions in office amounted to misconduct and she should be formally rebuked.
The select investigative committee chose not to impeach Hill, but will instead allow individual members to file for impeachment if they choose, the report said.
"Cindy Hill, for whatever reason, chose not to follow the law," the report's authors said. "She refused to ask for legislative appropriations for her programs. She refused to perform her duties with fidelity."
The report was released Wednesday on the website of the nonpartisan Wyoming Legislative Service Office. 
A state law briefly removed Hill as the top official at the Wyoming Department of Education and transferred many of her duties to a governor-appointed director in 2013. The Wyoming Supreme Court found the law mostly unconstitutional earlier this year and Hill returned to office in April. 
Lawmakers were initially concerned Hill was not following legislative directives on the state's new school accountability system. An investigation commissioned by Gov. Matt Mead and conducted by Rawlins attorney Catherine MacPherson in 2013 reported allegations of erratic leadership practices and misuse of federal funds.
Hill is currently a Republican candidate for governor.
Check back for more on this developing story. 
Be the first to know
Get local news delivered to your inbox!