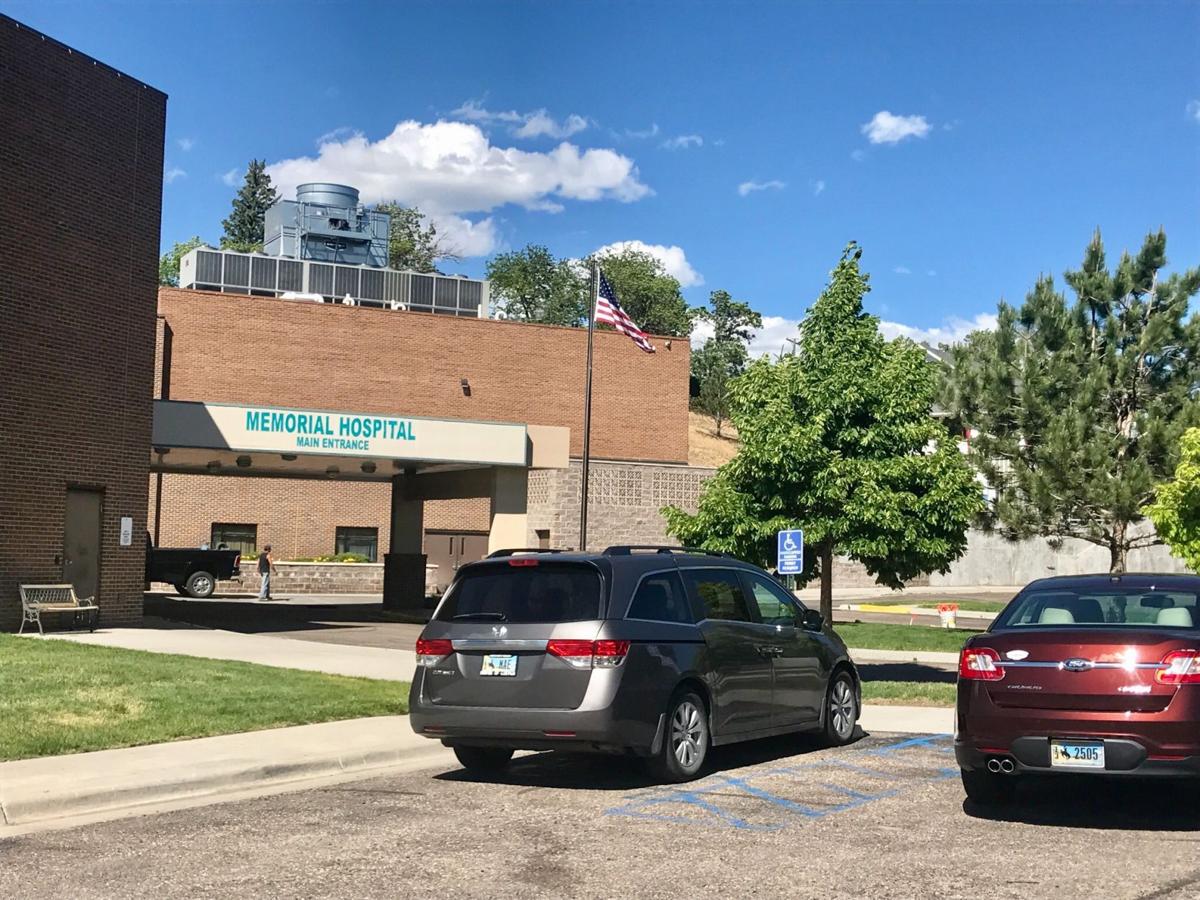 The heads of several of Wyoming's rural hospitals warned that the Senate's health care bill could force them to reduce services, operate on even smaller margins than they currently do and, in the worst-case scenario, close facilities altogether.
"A lot of my facilities are barely hanging on," said Eric Boley, the president of the Wyoming Hospital Association. "They have very little if any operating revenue at the end of the year. This could push them over the edge."
There are fewer than 30 hospitals in Wyoming, and many, like the memorial hospitals in Douglas and Thermopolis, are the only facility in their county. They form the backbone of health care in a rural state with an aging population, and many of them would be faced with stark choices and starker balance sheets under the Senate's proposed Better Care Reconciliation Act, officials say.
Hospital officials found little to love in the bill. Maureen Caldwell, CEO of Weston County Health Services, said she supported the provision that allowed younger people to stay on their parents' insurance plans until they're 26. But that was it.
Ryan Smith, the CEO of Memorial Hospital of Converse County, found nothing at all to excite him.
"It's not a good thing for hospitals, so no, there's not a lot in there that I see that would be beneficial to us," he said.
The measure, which was released more than a week ago and will be considered after the Senate returns from its July 4 recess, would enact cuts to Medicaid, change how tax credits were distributed, freeze some Planned Parenthood funding for a year and repeal the individual mandate.
That provision — requiring Americans buy health insurance or face a penalty — was the most controversial part of former President Barack Obama's Affordable Care Act. It drew repeated condemnation from Sens. Mike Enzi and John Barrasso, the Wyoming senators who were part of a group of 13 lawmakers who wrote the BCRA.
"This is a fundamental change" away from the Affordable Care Act, also known as Obamacare, Barrasso told the Star-Tribune after the bill was released. "Obamacare has collapsed."
Uncompensated care
Boley and other hospital officials did not say that the ACA was perfect. Boley faulted its high-deductible plans that levied hefty bills on patients that hospitals are still "struggling to collect." He said uncompensated care — or medical services provided to patients who cannot pay — did not go down in Wyoming like it did in other states because lawmakers chose not to expand Medicaid.
But, he and others said, the Senate bill would only cause uncompensated care to soar higher. The bill's estimated $770 billion cut to Medicaid would have "huge effects" on rural hospitals here, he said.
For instance, the bill would institute per capita caps on Medicaid spending. Currently, states are reimbursed for how much they spend on the social service, but the BCRA would limit that amount per person. Boley said states that overspent would be penalized and would receive even less money.
"There are a lot of minefields in the proposed bill," he said.
Rick Schroeder, CEO of the North Big Horn Hospital District, sketched out the scenario he said would unfold should the Senate bill pass: Big Horn-area residents would lose insurance. They wouldn't be able to pay, so they would wait to seek care. When they did see a physician, they would be sicker, which means the bill would be higher.
"That means more uncompensated care, which makes the margins we operate on even thinner than we operate on presently," he concluded.
Because North Big Horn is a hospital district, Schroeder's facility receives mill levies from residents.
"We're running extremely thin," he said. "I know that if we were without the mill levies that we are able to get, we'd be operating at a loss. A lot of that has to do with uncompensated care."
That story — more uninsured means more bills written off by already struggling hospitals — was repeated by Margie Molitor, CEO of Hot Springs County Memorial Hospital. She said her hospital is already averaging about $1.4 million in uncompensated care per year.
The hospital operates on a $19,000 net budget, she said, adding later that 59 percent of rural hospitals in the West operate on a negative operating income.
"We're not here to make a ton of money," she explained. "But when you have a small margin like that, any change to uncompensated care can be have a huge impact on you."
Caldwell, the CEO of the 12-bed hospital district in Weston County, said the Medicaid cuts concerned her because over half of the district's nursing home patients residents are on the service.
"We're not only going to get hurt on our hospital side but on our nursing home side as well," she said. "I'm not sure what's going to happen to the future of them."
Molitor said that any Medicaid cuts, rolled out after the state absorbed $130 million in reductions last fall, would be "more and more draconian."
She predicted that people would go without insurance, that people would "buy food and pay their bills and pay their rent."
"They're touting the tax rollback," Molitor said of lawmakers. "Well, the people that are really going to be affected by this are not the people who are going to get the tax cut. The very rich are going to get a tax cut."
Weighing what costs to trim
Caldwell lamented how tight her hospital's margins were already and said she didn't want to become a "Band-Aid station," where only basic services and care could be provided: "Patch 'em up and send 'em on their way."
With "less reimbursement and Medicaid, that squeeze on the financial side will be significant," she said.
Weston County Health Services doesn't perform surgery, which provides the bulk of funding for many hospitals. The majority of the hospital district's money is made through its laboratory or radiology departments, she explained.
But if rural hospitals were to lose more money, officials would be faced with a tough choice of what to cut. By law, they must offer emergency services. So the moneymakers for a hospital may also be some of the few places officials could cut.
Smith, the Douglas hospital CEO, said officials would have to decide whether to pursue more lucrative surgical options or whether they want to cut the services — like cardiac rehabilitation or dietary care — that are beneficial to the community but make less money.
"It's a decision of what people can and can't do as far as providing care," hospital association president Boley said.
Facilities closing would be the worst-case scenario, officials said. But Caldwell predicted the Senate bill would be "a movement in that direction."
Boley said that while lawmakers may be aware of the risk facing rural hospitals, it might take a hospital closing before they fully understand the reality.
"We've warned them," he said of Barrasso and Enzi. "Whether or not they take us seriously or not, I don't know. We only have 26 hospitals in the state. If we have to lose a couple, which I don't want to do, but maybe that's the wake-up call that's necessary."
A hospital closing is the doomsday scenario for several reasons. For one, the facility is often a major economic factor in a community. Ryan Smith's Converse County Memorial Hospital employees 330 people in the county, and it pays about $27 million in salaries every year, he said.
Schroeder, in Big Horn, said a closure would be "devastating" for his community. His hospital district is the largest employer in the county, and if it had to institute layoffs or close entirely, it would have a ripple effect that would touch every corner of the county, from schools to hardware stores.
On top of the economic implications, there's the threat to patient health. The closest hospital to Molitor's Thermopolis facility would be Worland, which is more than 30 miles away. Smith said Casper is the closest to Douglas' hospital. That's nearly 50 miles.
"We have a lot of landlocked federal lands that we can get to faster because of access, because of roads," Schroeder explained. "If we were to close, people who need us would have to drive a lot further in critical condition, even in an ambulance. Driving an hour with a post-stroke (patient), you've missed your golden hour to get medicine on board to minimize that stroke."
Molitor, in Thermopolis, said cancer patients can get chemotherapy at her facility. If Hot Springs Memorial were to close, those patients would have to go to Riverton or Worland.
"Rural hospitals are very necessary," she said. "We are few and far between, and so it can make a difference in life and death if you have a true emergency."
Follow education reporter Seth Klamann on Twitter @SethKlamann