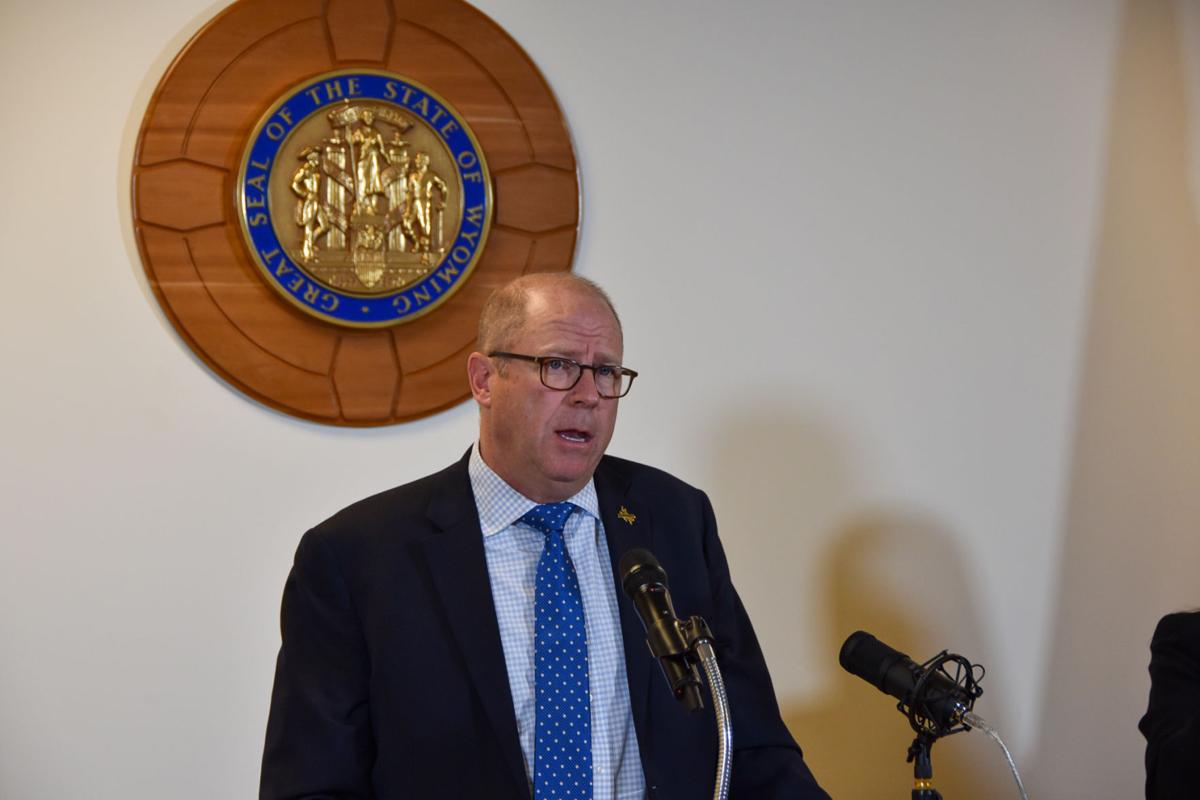 The Wyoming Secretary of State's office has ordered a pro-gun lobbying organization to reveal its donors after a summer in which the group flooded Wyoming with dozens of ads disparaging a number of sitting lawmakers in competitive races around the state.
According to an Oct. 14 letter from the office, Wyoming Gun Owners failed to comply with state campaign finance law. The organization was a critical force in the defeat of several sitting lawmakers this past summer and has already produced advertisements targeting several candidates in the upcoming November elections, including Riverton Republican Ember Oakley and Democrat Britney Wallesch.
While the organization is not new to Wyoming politics – and while the group is clearly listed as paying for those advertisements in disclosures on those advertisements – it's not currently registered with the state as either a lobbying organization or a political action committee, which is required.
"The Secretary of State's Office has reviewed the advertisements paid for by WYGO and determined that they are clearly electioneering communications," the letter reads. "As such, WYGO failed to comply with the requirements set forth in Wyo. Stat. § 22-25-106(h)."
Until recently, the group's activities have gone unreported within state government, which cannot begin investigating electioneering activity allegations unless someone makes a formal complaint. While an initial complaint from earlier this month, first reported by the Riverton Ranger newspaper, went nowhere due to a lack of evidence to support the allegations, a second complaint with proper documentation was filed with the state a little over a week later, prompting the Secretary of State to take action.
The gun owners group now has until Nov. 4 – one day after the election – to release the names of its donors or face a $500 fine. If the group refuses to comply, the case will then go to the Wyoming Attorney General, according to secretary of state spokesperson Monique Meese.
"Then we take their advice about what to do going forward," she said.
Wyoming Gun Owners was founded nearly a decade ago by state Sen. Anthony Bouchard, R-Cheyenne, but is now run by members of the Dorr Family, an out-of-state group who run a network of conservative lobbying organizations railing for gun rights and against quarantine orders in multiple states. Aaron Dorr, the group's executive director, has also publicly feuded with lawmakers such as Senate Vice President Ogden Driskill, who has made numerous public criticisms of the organization's tactics throughout this year's election season.
Dorr declined to respond to a list of questions provided by a Star-Tribune reporter asking specifics about WYGO's lobbying practices and the complaints filed against them, saying in a text message it sounded like an "opinion piece" that Driskill "could have written himself." (Driskill was not contacted for this article.)
Despite not being registered with the state, the group has actively engaged in Wyoming's politics for years. Beyond its role in the 2020 elections, WYGO was closely involved in the killing of a firearm reporting bill sponsored by former Campbell County Sheriff and current Rep. Bill Pownall, R-Gillette, in 2019. Later in the summer, the organization ran advertisements in support of his opponent, Bill Fortner, painting Pownall as anti-gun. Fortner won in a landslide.
While executive director Aaron Dorr is the public face of the organization, and while the group does have staff in Wyoming, little else is known about the organization and its Wyoming operations.
However, purchase reports disclosed to the Federal Communications Commission indicate that the group has enlisted the help of long-time political consultant Rick Shaftan of North Carolina-based consulting firm Neighborhood Research and Media – which was once called Mountaintop Media — to assist in various ad buys around the state.
Shaftan, who has worked for multiple conservative candidates on the East Coast, has a long history of making a number of insensitive comments dating back to 2013, when he was first fired by a U.S. Senate campaign for making anti-gay remarks in a profanity-laced interview about Sen. Cory Booker, D-New Jersey. In 2015, he also referred to First Lady Michelle Obama as "a racist pig" and, in 2018, Shaftan made numerous racist comments about black people, including a social media post stating that that black football players should stand for the national anthem "instead of sitting on the bench eating a banana."
Most recently, Shaftan was linked to the campaign of Marjorie Taylor Greene, a controversial congressional candidate from Georgia. Greene has made national headlines for her belief in the QAnon conspiracy theory, which claims the Democratic Party is run by a cabal of pedophiles supported by the "Deep State," and that only President Donald Trump can stop them.
Shaftan did not respond to an emailed request for comment.