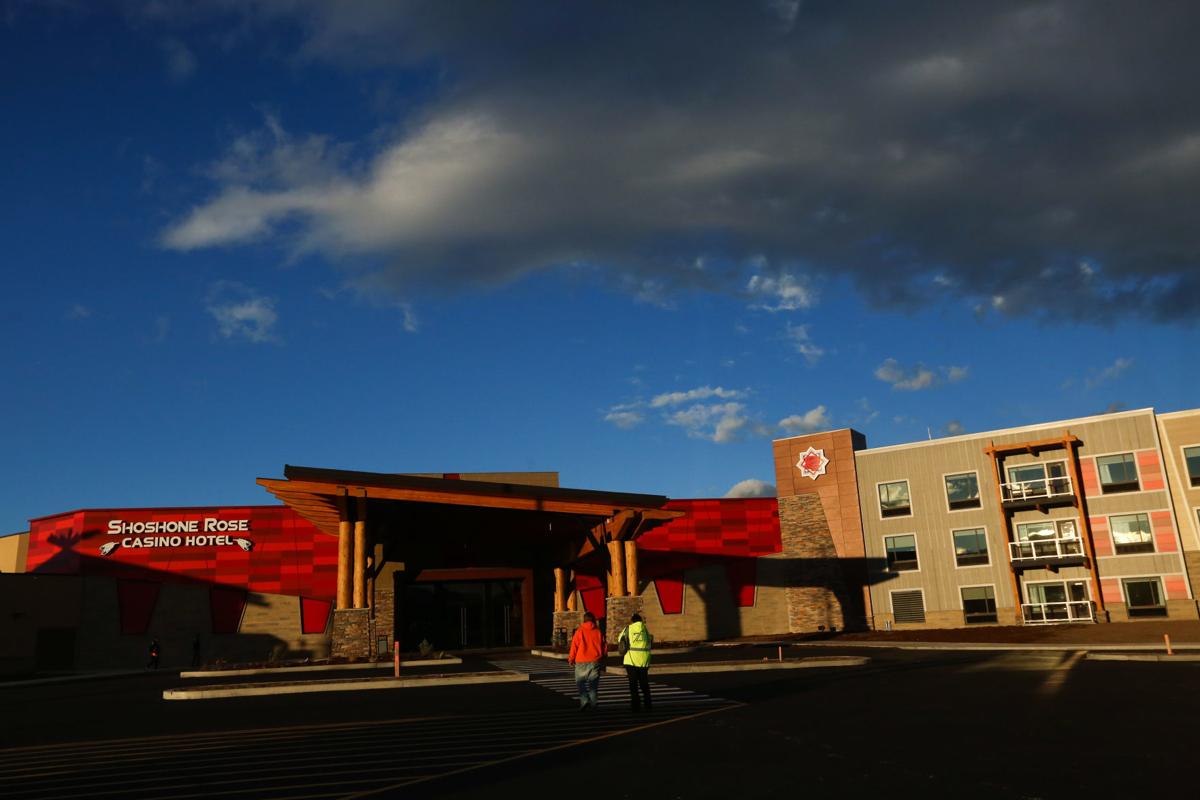 The Shoshone Rose Casino and Hotel in Lander is making a number of changes, including employee layoffs, amid financial problems, Eastern Shoshone officials announced Friday afternoon.
Tribal officials said the casino will lay off 15 to 20 casino employees, end table games, discontinue shuttle bus operations, dissolve the banquet department and close the casino during the overnight hours Sunday through Thursday. The cutbacks are needed to reduce costs and ensure the casino's survival, officials said.
The changes were made after the casino hired a gaming consultant amid struggles to meet its financial obligations, according to Eastern Shoshone officials.
"This has been a difficult process for the (Eastern Shoshone Business Council) but we will do everything we can to bring back these jobs once the casino stabilizes," business council Chairman Vernon Hill said in the Friday afternoon news release.
After reviewing the casino and hotel's operations and meeting with employees, the consultant prepared an "Operational Assessment" that included recommendations to boost revenues, reduce costs and help ease short-term expenses.
The consultant's assessment of the casino and hotel was not provided in the news release.
Timing of the changes is unclear.
In an email, Eastern Shoshones spokeswoman Alejandra Silva said some changes have already been made while others will happen in the coming weeks. She didn't specify which changes had already been made.
Other changes, including additional "reductions" could also follow as the consultant continues to review operations, according to tribal officials.
The consultant, RTC Gaming Consulting, is also working on strategies to improve its marketing and attract more people to the facility.
Despite the cutbacks, officials said they are committed to providing a "worthwhile experience" for casino and hotel customers.
Silva also said the casino has also improved its slot machines and will improve its Player's Club. The gift and smoke shop and Deka Guy Hee Restaurant will remain open.
Silva didn't respond to follow-up questions before Friday's print deadline.
Other changes will include hiring a financial controller, upgrading the surveillance and IT systems and expanding the required skills of the hotel manager to include food and beverage experience.
That consulting firm, Spectrum Gaming Group, said the Riverton casino's finances were healthy, with little debt and an ability to pay for any short-term expenses.
Eastern Shoshone officials will share details about the changes with tribal members at a meeting at 6 p.m. June 18 in the Rocky Mountain Hall.
Follow reporter Chris Aadland on Twitter @cjaadland
Be the first to know
Get local news delivered to your inbox!