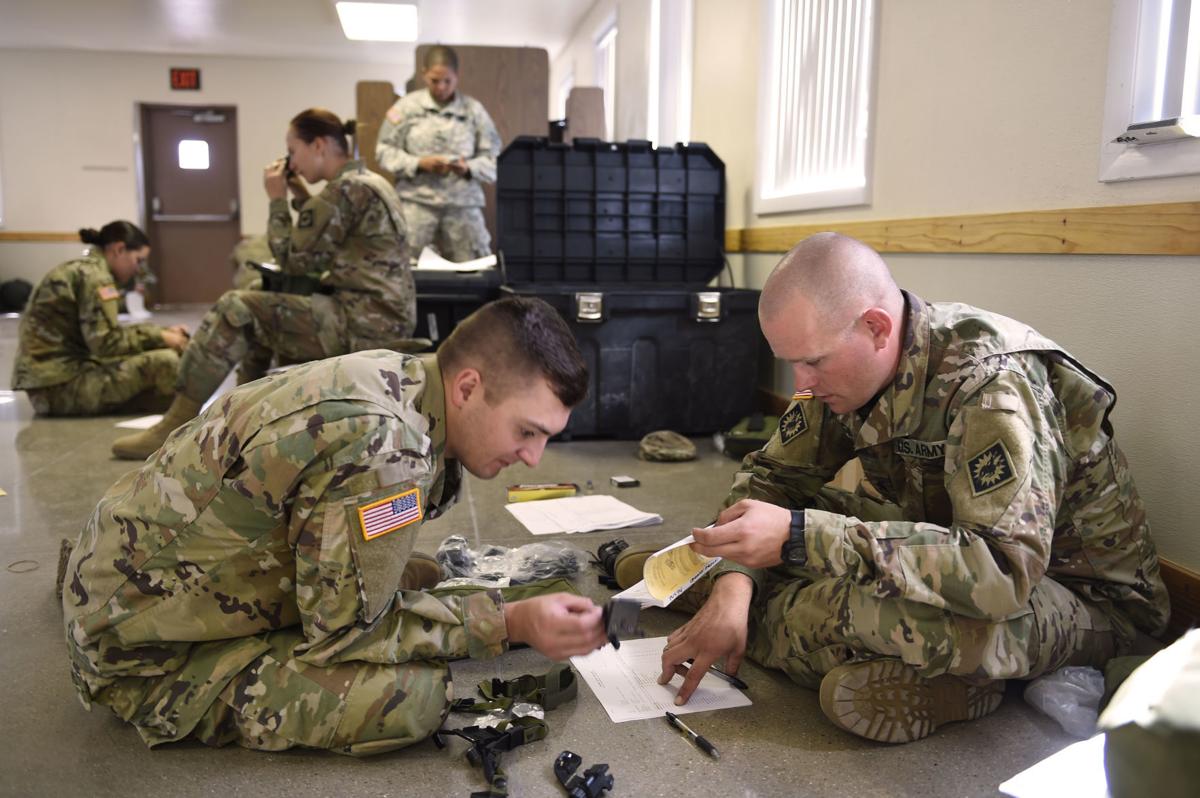 Roughly 300 soldiers from six Wyoming Army National Guard units will deploy to the Middle East between January and September 2019, the state announced.
The deployments are the largest number of Wyoming troops sent overseas since 700 deployed nearly a decade ago; that entire force came from one singular unit. The units set to deploy in the next 12 months will include artillery and Blackhawk medical evacuation units, state Military Department spokeswoman Deidre Forster said last week.
Each deployment will last roughly nine months, she said, but one artillery unit that will head out in May will likely be there for roughly a year.
It's unclear where exactly the units will be deployed. Forster said they will be under the umbrella of the U.S. Central Command, whose area of responsibility includes Iraq, Afghanistan, Kuwait and the United Arab Emirates.
In a statement, Lt. Col. Charles Thompson, Wyoming's mobilization readiness officer, said the units would be performing their "standard missions." Forster said that the helicopter medical evacuation units — often shortened to medevacs — will be in and out of combat roles.
Forster said the deployment isn't part of a broader push nationwide, but more that was it the Wyoming units' "turn."
The guardsmen come from across the state, according to the press release, though much of the helicopter unit comes from southeastern Wyoming. The artillery unit that will deploy in May, the 2nd battalion of the 300th field artillery regiment, is the largest unit and consists of soldiers largely from Casper, Gillette and Lander.
Follow education reporter Seth Klamann on Twitter @SethKlamann
Be the first to know
Get local news delivered to your inbox!