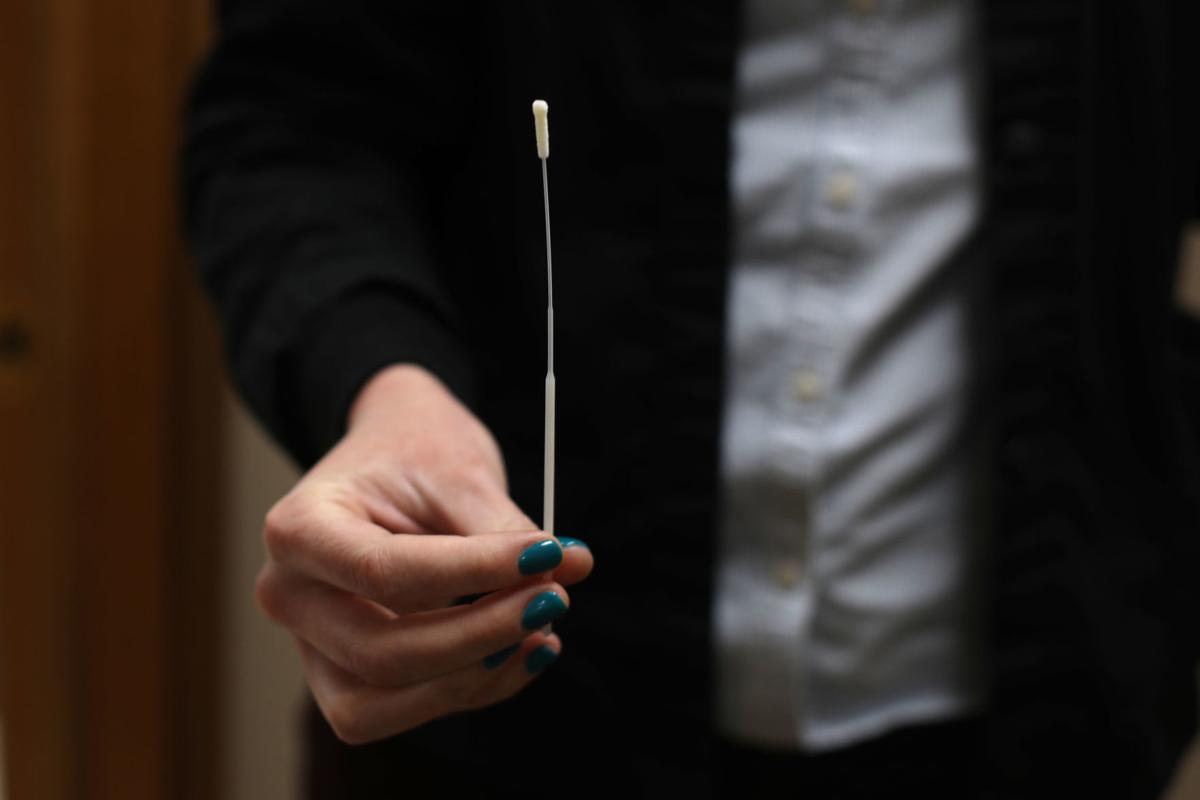 Days after the state identified a second coronavirus outbreak at a Wyoming long-term care facility, officials said they're implementing a new testing program to prevent more occurrences at such facilities.
On Wednesday, State Health Officer Dr. Alexia Harrist said health officials will work with long-term care facilities on a "proactive" testing program meant to find cases before sparking another outbreak.
"One group at risk we are especially concerned about is the residents of Wyoming's long-term care facilities, such as nursing homes and assisted living facilities," she said at a Wednesday press conference with Gov. Mark Gordon. "This effort will help us to be sure we are not missing potential outbreaks among our citizens who are most vulnerable during this pandemic. The earlier we identify a potential trouble spot, the more we can take action to limit spread."
Facilities without confirmed cases will be asked to collect samples for testing from 20 percent of staff members and residents every two weeks. For facilities with identified cases, all staff and residents will have to be tested weekly until the ongoing outbreak disappears, Harrist said.
The program should help identify new cases and prevent more clusters at the state's long-term facilities, where many residents are more vulnerable to complications from the illness. It will be especially helpful to identify cases among asymptomatic carriers or those with mild symptoms, she said.
While most sickened by the virus won't experience serious illness, older residents and those with some existing health conditions face a higher risk of death or serious complications, according to the Wyoming Department of Health.
"We will work with facilities to help set up a plan that works best for them," Harrist said. "More testing in these settings helps us limit and control the outbreak with actions such as grouping staff and residents and limiting interaction between those groups and using isolation and quarantine strategies."
Worland outbreak
The testing announcement comes as a second long-term care facility in Wyoming grapples with a COVID-19 outbreak.
So far, testing has identified five staff members and four residents with COVID-19 at the Worland Healthcare Rehabilitation Center.
The first cluster at a long-term care facility came in March, when the virus sickened at least 16 at the Showboat Retirement Center in Lander.
No other cases at the facility have yet been identified, according to state data, but Wyoming Department of Health spokeswoman Kim Deti said samples from the approximately 150 residents and staff have been collected, with test results pending for "a handful."
Deti said the Health Department visited the facility earlier this week to assess the situation and asked that the facility follow "infection control practices" like separating staff and patients into groups and then limiting the interaction between those groups.
"The facility staff has been helpful and are following our guidance for separating staff and residents," she said earlier this week, adding that it was still unclear how the virus was introduced to the facility.
When the cases were identified, a facility spokesman said staff set up a quarantine unit for residents with confirmed cases and told all staff, residents and their family members about the outbreak. The staff members with confirmed cases are self-quarantining away from the nursing home.
In addition to existing strict guidelines for visitors to nursing homes, the spokesman said caregivers at the nursing home are also wearing personal protective equipment at all times and monitoring residents for symptoms of coronavirus.
The spokesman said they were thankful for the support of the Worland community, and for the state's assistance in helping test all staff and residents.
"We would like to thank the Worland community for all they have done to provide assistance as we continue to fight the spread of COVID-19," he said. "From delivering meals to our caregivers to helping set up a testing and sanitation station for our team members to use before and after work, we are overwhelmed by the acts of kindness and support demonstrated by the residents of Worland every day."
The new cases raised the total in Washakie County to 13 confirmed and three probable, with eight recoveries, according to state data.
The state had originally granted Washakie County a variance in early May to allow dine-in service at eateries in the county. The county hasn't asked for any more variances to loosen — or strengthen — business orders, said Amanda Heinemeyer, nursing manager for Washakie County Public Health.
The county isn't planning to ask for variances at this point, or hasn't taken any extra precautions beyond existing public health guidelines and orders in light of the outbreak, she said.
Concerned about COVID-19?
Sign up now to get the most recent coronavirus headlines and other important local and national news sent to your email inbox daily.