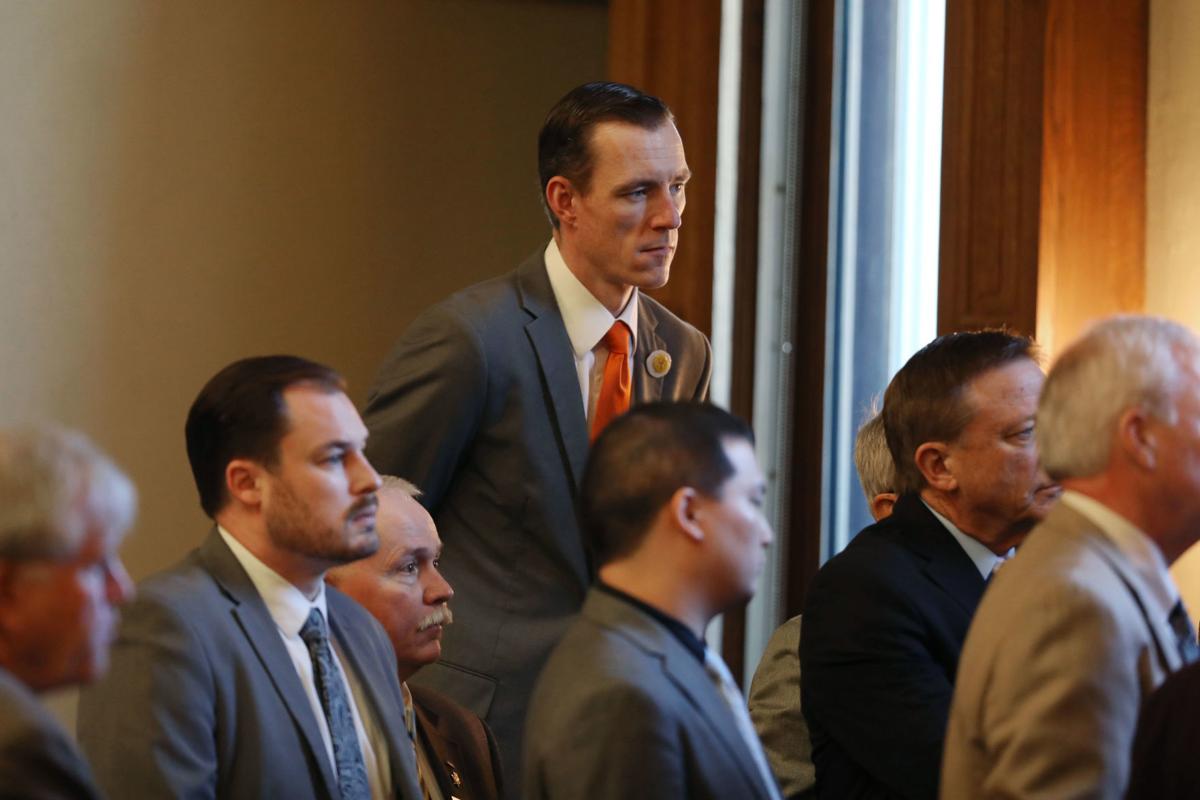 CHEYENNE — Lawmakers are weighing several pieces of legislation that could damage a critical source of revenue for many small newspapers around Wyoming.
Three pieces of legislation amending public notice statutes, which require public entities to publish things like meeting notices or contract bids in their local newspapers of record, passed a second reading in the House of Representatives on Thursday, leaving just one vote remaining before the bills move on to the Senate.
The three bills — House bills 50, 51 and 52 — contain amendments that would reduce the amount of time public notices need to be listed in newspapers to one, rather than for two consecutive weeks. The legislation would affect public notices for contracts related to government purchases, professional services procurements, and public works and contracts.
All three passed by wide margins.
You have free articles remaining.
Rep. Tyler Lindholm, R-Sundance, recommended an amendment to each bill that would extend the period public notices needed to be listed to a period of up to four weeks, arguing that the measure was necessary for transparency and access to citizens who may not have access to the internet, where all government contracts are otherwise listed. Lander Republican Lloyd Larsen, however, argued that public notices in newspapers were an ineffective means of informing the public and, in his experience, response rates were much higher when listings were published online.
Speaking in favor of one of the bills, Rep. Aaron Clausen, R-Douglas, had a different perspective.
"If all of these small newspapers go out of business, what would I use to smack my puppy with?" he said.
While printed public notices represent a relatively minor proportion of most governments' annual expenditures, they remain a critical source of revenue for many newspapers around the state and, according to the Wyoming Press Association, can actually be more inexpensive than the digital storage of records. Despite this, the Wyoming Legislature has made several attempts to roll back public notice laws and, in some cases, do away with them entirely, like was proposed in a failed 2019 piece of legislation.
The Legislature will take on another public records bill this year, considering legislation that would give political parties the option of publishing meeting notices either online or in the local newspaper of record. That bill has yet to be voted on for introduction.
Editor's note: Editor Joshua Wolfson was not involved with the editing of this story because of a conflict of interest. He is a member of the Wyoming Press Association's legislative committee.