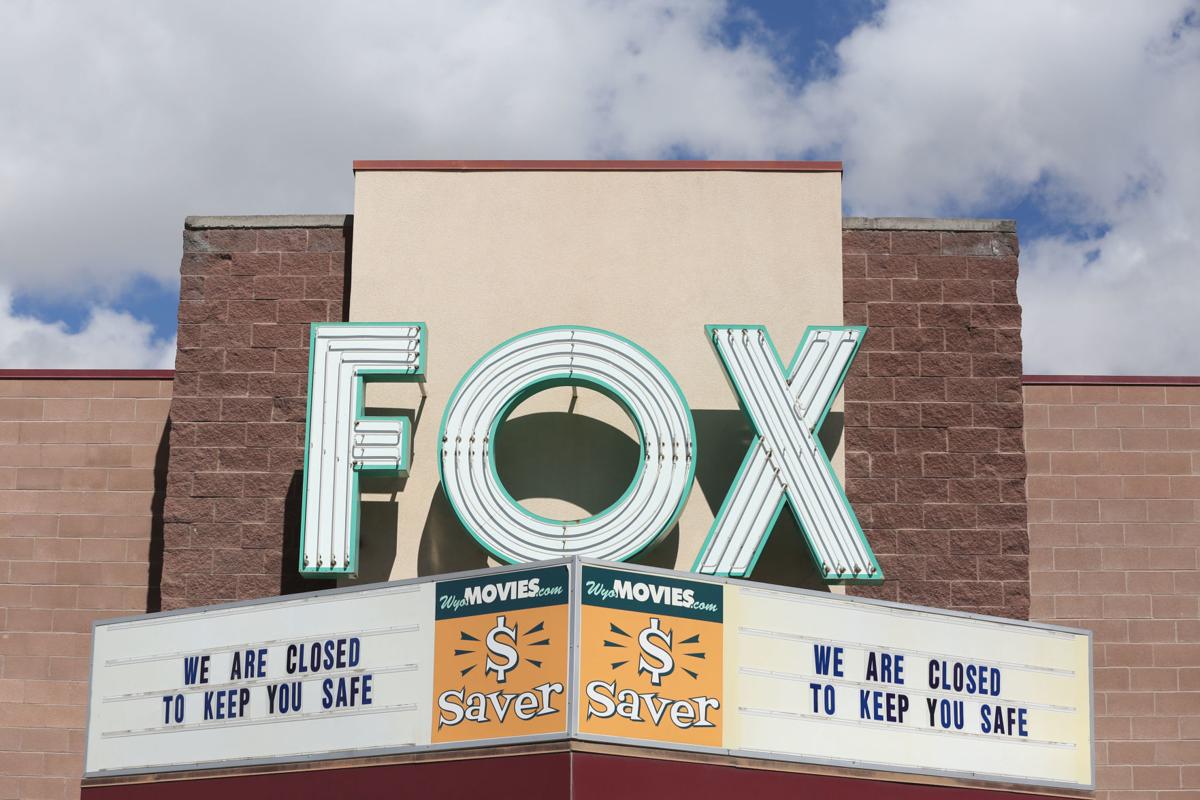 Businesses such as hair salons, tattoo shops and massage parlors must close temporarily to limit the spread of coronavirus, Gov. Mark Gordon and state Health Officer Dr. Alexia Harrist ordered Tuesday.
The order begins Wednesday and extends through April 3. It focuses on businesses where "appropriate social distancing measures are not practical," according to the governor's office. The list includes nail salons, hair salons and barber shops; cosmetology, electrology and aesthetic services; massage parlors; and tattoo, body art and piercing shops.
"While I understand the impact and sympathize with those most affected by these measures, especially small business owners, I support Dr. Harrist's recommendation because this is about saving lives," Gordon said in an written statement. "We have tried to navigate a thoughtful course, but as COVID-19 spreads through our communities, we must take this action now."
"People who are ill with COVID-19 can easily spread this disease to others to anyone nearby if they cough or sneeze," Harrist said. "Staying away from others as much as possible helps protect all of us, including those who are most vulnerable to illness complications."
Gordon and Harrist issued the order on the day that Wyoming's 30th, 31st and 32nd coronavirus cases were identified. However, health experts say the actual number is almost certainly higher due to the dearth of tests. Nationally, tests have identified 52,000 cases nationally, according to a New York Times count. At least 675 patients have died.
Data details
Statewide, the Wyoming lab has processed 567 tests, with the vast majority returning negative. Commercial labs have tested scores more. New data from the state Department of Health shows roughly 45 percent of the state's confirmed cases are from "contact with a known case." More than 25 percent is from domestic travel, less than 5 percent is from international travel, and 25 percent are from unknown origins.
Roughly an equal amount of patients have pre-existing health conditions or are otherwise healthy. For a fifth of Wyoming's cases, it's unclear if they had previous medical conditions. Most had fever and cough.
Cases have been identified in Campbell, Carbon, Fremont, Laramie, Natrona, Park, Sheridan, Sweetwater and Teton counties.
Natrona County's second novel coronavirus patient, confirmed Monday night, likely contracted the virus after traveling internationally, officials said Tuesday afternoon.
Hailey Rodgers-Bloom, spokeswoman for the Casper-Natrona County Healthy Department, told media Tuesday that the new patient in the Casper area has been self-quarantining since they returned from their trip and that health officials don't believe there's an immediate danger of spread to the broader community.
The test for the new Natrona County patient was taken by the health department and submitted to the state lab. The sample for the county's previous patient was taken at a Wyoming Medical Center clinic.
Rodgers-Bloom said that 70 tests from Natrona County have returned negative. Two have been positive, and 30 more are still awaiting results.
On Tuesday, the state announced an eighth case in Cheyenne. The latest Cheyenne patient is in their 40s and has had contact with another confirmed patient, according to a city press release. Cheyenne's eight known cases are the state's second highest, surpassed by Fremont County's 11 patients — the last of which was announced Tuesday evening. Details about the 11th patient were not immediately available.
Sweetwater County announced its first confirmed case Tuesday night. The patient, a Green River man in his 40s, is self-isolating.
If you're sick
COVID-19, the disease caused by the novel coronavirus, is a respiratory illness. Its symptoms include cough, fever and shortness of breath. Symptoms appear within two weeks. If you have contact with a person who has COVID-19, you should self-isolate for 14 days.
Natrona County residents who fear they have COVID-19 or another respiratory illness are encouraged to call Wyoming Medical Center's newest clinic, which was established specifically for this issue. The clinic will only test those patients who do not have the flu and who physicians believe may have COVID-19. The clinic, which accepts walk-ins but asks you to call ahead, can be reached at 307-233-0291. It's located at 245 S. Fenway St. in Casper.
The hospital has also launched a telehealth screening hotline. Patients who are experiencing respiratory illness symptoms such as fever, cough, nasal and chest congestion and sore throats can call the hotline, where they can speak with a registered nurse. The hotline number is 307-233-7288 and is available from 8 a.m. to 5 p.m. Monday through Friday.
Patients who believe they're sick are asked not to go to the emergency room to avoid overwhelming the facility. They are asked to either call Wyoming Medical Center's clinic or the patients' normal health care providers. Only patients who are having trouble breathing should go to the ER.
The Casper-Natrona County Health Department has established a local hotline that potential patients can also call. People can also call the number for information about COVID-19. That number is 307-577-9892.
Concerned about COVID-19?
Sign up now to get the most recent coronavirus headlines and other important local and national news sent to your email inbox daily.