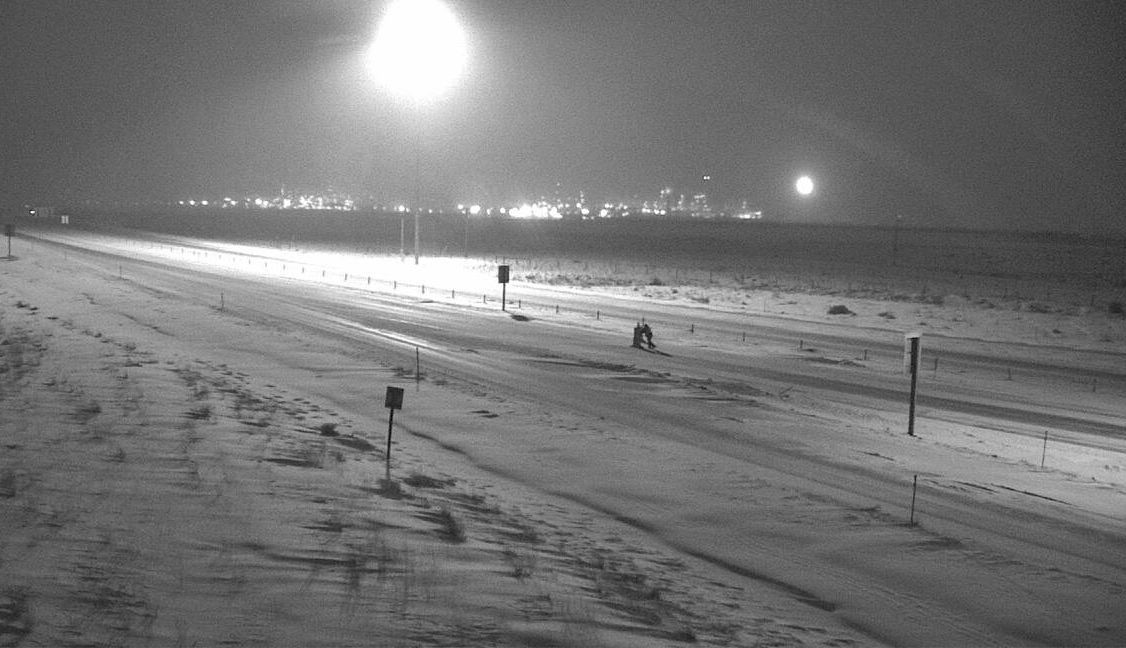 Authorities closed Interstate 80 in both directions between Rock Springs and Laramie as a blizzard descended Monday evening upon much of Wyoming.
Parts of the interstate — the nation's main east-west thoroughfare — began closing around 3:30 p.m. A roughly 200-mile stretch of highway was completely closed by about 6 p.m.
As of Monday evening, the Wyoming Department of Transportation estimated the interstate would reopen between 8-10 a.m. Tuesday.
You have free articles remaining.
The storm arrived as drivers began traveling for the Thanksgiving holiday. The National Weather Service in Cheyenne warned of several travel impacts from the storm.
Most Wyoming highways remained open as of 6:30 p.m. But many roadways were slick with ice and snow, and authorities warned of hazardous conditions.
Meanwhile, police in Casper declared a snow day due to what the department called "slick and hazardous" conditions. That condition meant officers would not respond to minor property damage crashes to focus instead on serious wrecks.
The storm was expected to drop between 10 and 20 inches of snow on parts of southern Wyoming. Wind gusts were expected to reach 40 mph, making it difficult for drivers to see amid blowing snow.