One blue whale would fertilize a lot of gardens.
That's the amount of carrion researchers estimated 12 mountain lions could produce from killing elk, deer and other ungulates in one year — roughly 220,000 pounds of decomposing meat, bones and hide stippled across the landscape.
With cougars loyal to certain places that fit their sneak-attack style of hunting, these rotting carcasses would add nutrients to the soil that nurture plant growth. Because ungulates seek out plants high in nutrients, they may be attracted to these same lion attack sites.
The cycle of death, growth and more death is scientifically described as nutrient cycling in a positive feedback loop.
This theory was the basis for a recent study conducted in Yellowstone National Park by scientists from the big cat conservation group Panthera, which creatively paints the pumas as organic predator gardeners.
"I think the term gardening is incredibly fun, and gives a clear picture of how the carcasses left create hot spots of fertile soil in prime hunting locations that in turn attract prey," said Paige Munson, a field biologist and state policy associate with the Mountain Lion Foundation.
"One of the most fun parts when it comes to complex relationships like this in ecology, for me, is the evolutionary perspective in mind," she added. "Natural selection has no goals, so it's just what happens to work. The positive feedback cycle, where the lions cache a kill that fertilizes the soil and makes a good place for their prey's food, is just what happened to work good enough for both species, and I think that's amazing."
Study
The study, "Large carnivore foraging contributes to heterogeneity in nutrient cycling" was published in the journal "Landscape Ecology." The authors included Michelle Peziol, Mark Elbroch, Lisa Shipley, Dave Evans and Daniel Thornton.
To gather the information, the scientists captured and fitted 50 mountain lions with GPS collars to monitor their movements and when they paused for a lengthy time, indicating a possible kill site. The lions were tracked from November 2014 through October 2018. In that time, 172 lion kill sites were identified.
"On average, each mountain lion produced 54 ungulate carcasses per year, creating 8,478 kg (18,700 pounds) of carrion per year per resident mountain lion," the authors wrote.
"We estimated that each mountain lion in our study system created approximately 482 ephemeral hotspots of nutrient rich soils over a 9-year lifespan, and that each year, 12 resident mountain lions produced 101,736 kg (224,290 pounds) of carrion, a mass comparable to that of a blue whale."
By taking soil and plant samples at the kill sites, as well as nearby, the scientists could assess how much nutrition was added to the soil and plants by the decomposing carcasses.
Because the study focused on bigger prey like elk, deer and bighorn sheep — ignoring smaller lion meals like beavers and bunnies — the scientists said they may have underestimated how much nitrogen the lions deposited on the landscape.
"This study really does an amazing job revealing yet another layer displaying the importance of mountain lions to ecosystem function," Munson said. "This also reminds us to value the mountain lion more, as it is often regarded as potential threat to ungulates or a nuisance animal instead of the ecosystem engineer that it is."
A similar 2009 study of the effect moose-killing wolves had on Michigan's Isle Royale found: "Soils at carcass sites had 100-600% more inorganic nitrogen, phosphorous and potassium relative to surrounding control sites for several growing seasons," adding that a "single carcass could be ecologically important at larger scales."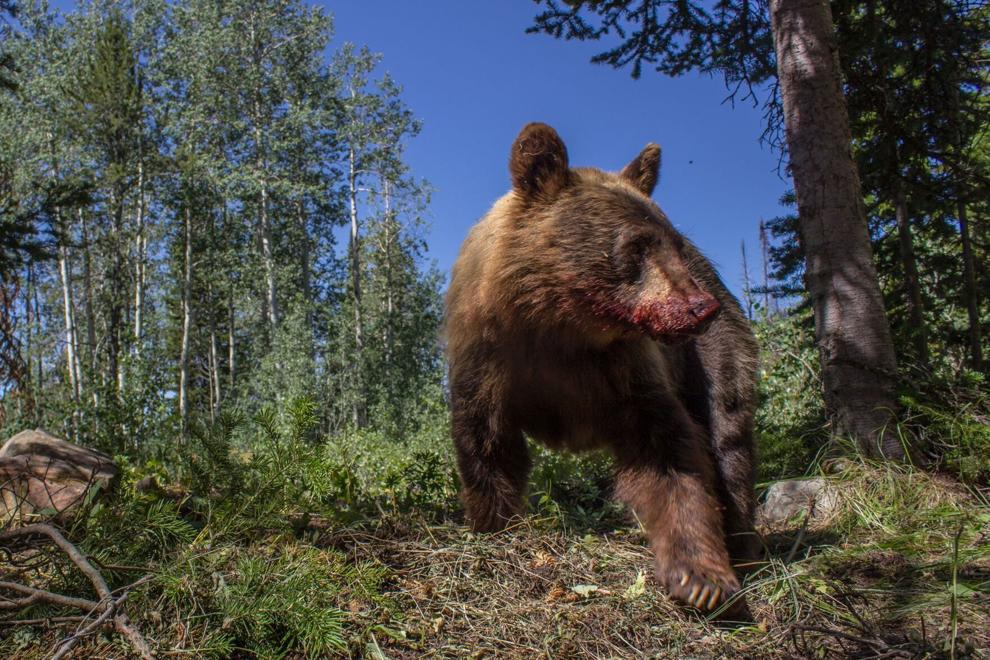 Hunters
Previous studies have also documented the cougar's exceptional hunting skills. The Yellowstone Cougar Project found female cougars inhabiting the park will average a kill once a week. Males average a kill every 11 to 13 days, oftentimes of larger prey animals.
Lions hunt in areas that benefit their "stalk-and-ambush foraging strategy," so they also tend to concentrate their kills in a smaller area than predators like wolves, the Panthera researchers said, allowing the nitrogen to accumulate in specific areas over time.
Because lions are also loyal to these good hunting grounds, "generations of mountain lions might hunt, and 'garden,' the very same areas," the scientists wrote. "This is particularly feasible for mountain lions because they are considered 'land-tenure' species, and new mountain lions in populations generally exhibit home range characteristics."
It's not that different from what some human hunters do. Landowners and hunt clubs may plant clover, alfalfa or corn to attract deer or elk, setting up hunting blinds next to the sites. Some bear hunters create food caches — called baiting — to lure bruins into shooting range, a technique not allowed in Montana. Salt licks were once illegally placed by big game outfitters near the border of Yellowstone National Park to lure elk into a guided hunter's range.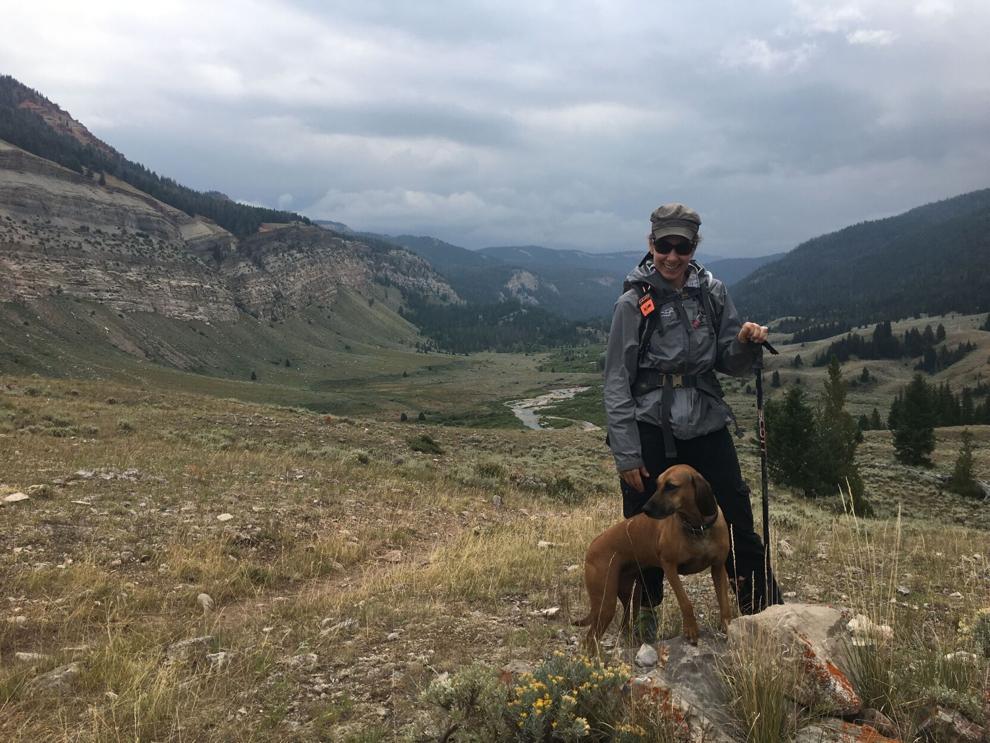 Lions
Also known as panthers and catamounts, mountain lions inhabit 28 countries in the Americas despite eradication efforts in the early 1900s. Cougars weren't confirmed in Yellowstone National Park until the 1980s. Hunting of the species continues in western states, but is now regulated.
Because of mountain lions' secretive nature, technological devices like GPS collars and camera traps have helped scientists gain more insight into the lives of big cats. Adult males may weigh 145 to 170 pounds and live 8 to 10 years. Females in Yellowstone average between 85 and 120 pounds and live 12 to 14 years. Hunted populations tend to have shorter lifespans.
The Panthera study documented lions killing elk, mule deer, white-tailed deer, moose, bighorn sheep and pronghorns. The group estimated cougars consume only about one-third of what they kill. Because other predators, including bears and wolves, will take over a cougar kill, the study also pointed to the integral role mountain lions play in feeding other species in the Greater Yellowstone Ecosystem.
"Mountain lions and their ungulate prey evolved together," Munson said. "It's obvious to see how the lion benefits — food — but for the ungulates the benefits are less clear. This study highlights the role that the carnivore has in creating an environment suitable for its prey, which in the end is good for the lion, much like a gardener. The mountain lion had no goal of fertilizing soil, just eating its prey in a convenient location and keeping it from other animals. All the deer and elk wanted to do was to forage and avoid being eaten. Yet, we have all of these complicated ecological relationships forming out of one basic interaction — predator and prey."
Panthera's research is designed to help foster "a new image of pumas, one that is integral to the landscapes and ecosystems supporting human communities of the Americas," the group's website stated. "All of our efforts — whether research, monitoring, education or outreach — promote coexistence between pumas and people."