A teenage environmental activist from Sweden rallied Monday with hundreds of others in Rapid City, South Dakota, between visits to youth on Native American reservations in the Dakotas.
Greta Thunberg, a 16-year-old from Stockholm, spoke out against the Keystone XL Pipeline and urged activists and politicians to listen to indigenous people when it comes to climate change.
"Indigenous peoples have been leading this fight for centuries," said Thunberg, who spoke recently at a U.N. Climate Action Summit in New York City. "They have taken care of the planet and they have lived in balance with nature and we need to make sure that they're voices are being heard. We need to listen to them because they have knowledge that is valuable right now.
"No matter if you are at school striking for the climate, if you are protecting a forest from being cut down, or if you're protesting a pipeline, it is the same fight across the world," she said. "These are just symptoms of a worldwide ecological and climate crisis and we are all affected, we are all in the same boat."
She said the proposed Keystone XL Pipeline is "not morally defensible" and that its construction would be counter to the United Nations Paris Agreement's goal of preventing a 2.7-degree temperature rise — an increase that scientists say would lead to catastrophic climate damage.
Thunberg spoke alongside Tokata Iron Eyes, a 16-year-old from Pine Ridge, South Dakota, who planned the rally and invited Thunberg to speak at the Pine Ridge and Standing Rock reservations.
Iron Eyes and Thunberg met at an Amnesty International event in Washington, D.C., last month and Iron Eyes invited her new friend to visit her homelands, according to a news release from the Lakota People's Law Project. The pair spoke together at a youth climate crisis panel Sunday in Pine Ridge and will hold another one Tuesday in Fort Yates, North Dakota, on the Standing Rock Reservation.
"We are marching for our lives, we are marching for climate justice and we are marching for indigenous rights at the same time — because those two things go hand in hand. There's no one without the other," Iron Eyes said. "Indigenous people need to be in the forefront of the climate movement because we are the frontline communities who are suffering the most from this crisis and Greta knows that."
Between 300 and 400 people attended the rally in Rapid City, according to police spokesman Brendyn Medina. Many held handwritten signs with slogans such as "listen to the scientists," "water is life," "there is no Planet B," "climate justice is indigenous," and "you'll die of old age, we'll die from climate change."
The event began with a Lakota prayer, drumming, poetry and speeches at the band shell in Memorial Park. The group then marched to City Hall, chanting "climate justice" "mni wiconi, water is life," and "no pipeline." Once there, protesters held a die-in and listened to more speeches.
Chase Iron Eyes, Tokata's father and lead counsel at the Lakota People's Law Project, said he was happy to see Native American and white people band together to fight climate change.
"There is no way we can let outside extractive forces divide us and destroy our water," he said.
Cante Heart, an organizer with NDN Collective in Rapid City and former candidate for city council, said climate change isn't a partisan issue since everyone needs clean water and air.
"You don't have to be a climate activist or warrior to save the planet," she said. "You can do things everyday by just shutting your lights off and saving power, saving energy."
Red Dawn Foster, a Democratic state senator who represents parts of Pennington County and the Pine Ridge Reservation, encouraged people to attend public hearings on water permits and climate-related legislation.
"The more people that we have at the capitol, the more we are heard," she said. "Because (other politicians will) say, 'we don't see anybody here, it's just activists from out of state that are concerned about this.'"
Other speakers included Candi Brings Plenty, the new Indigenous Justice Organizer for the ACLU in the Dakotas, and Nick Tilsen, founder of NDN Collective and a plaintiff in a lawsuit against new legislation aimed at pipeline protests.
Rally-goers came from as far as the Northern Hills and Pine Ridge Reservation.
"I don't want to be growing up thinking that my earth — or my Unci Maka (Grandmother Earth) — is being ruined," said Amanda Iron Cloud, a 15-year-old who attended the event with classmates from the Pine Ridge Girls' School in Porcupine.
Iron Cloud says she's concerned about chemicals in the air and oil getting into drinking water.
Zoe Frauen, a freshman at Black Hills State University in Spearfish, South Dakota, said it was more important to attend the rally than her physics class.
"If we voice our opinions enough and say that it is important, eventually people will listen and there will be change," she said.
At least one person showed up to counter protest by holding a sign about Sweden's income tax rate that said 16-year-olds shouldn't decide climate policies.
Climate Rally and March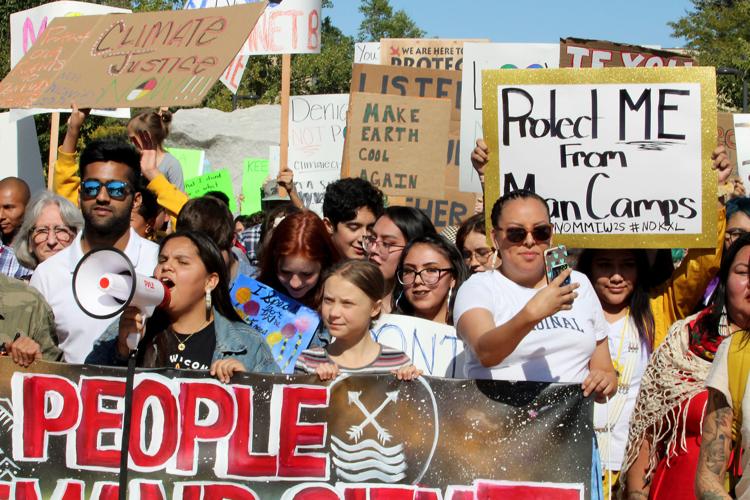 Climate Rally and March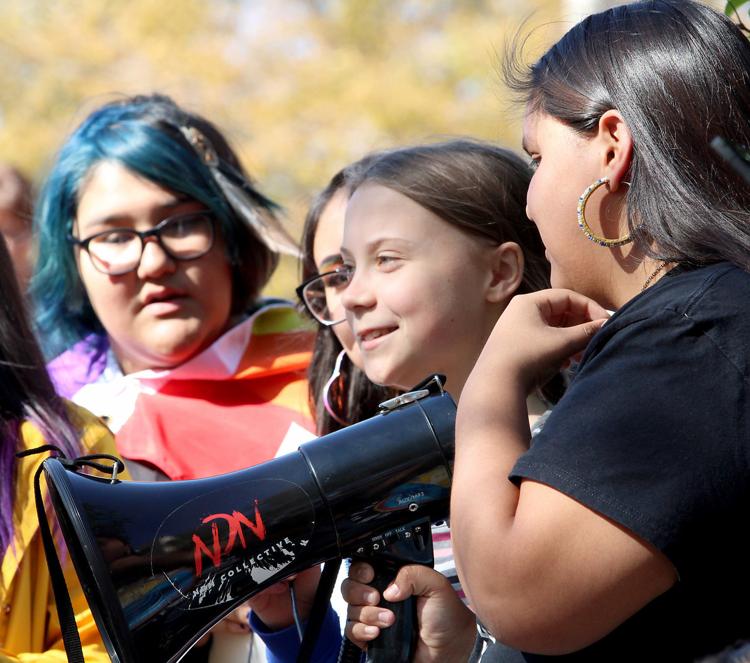 Climate Rally and March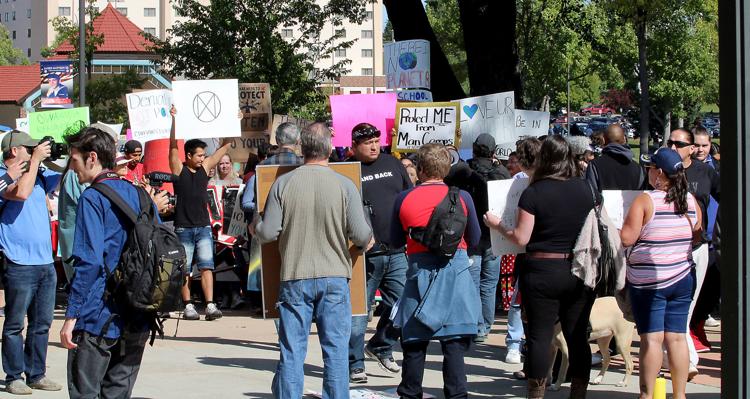 Climate Rally and March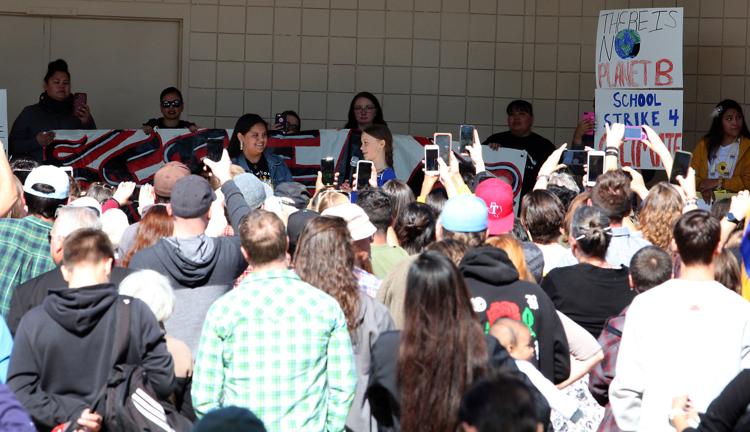 Climate Rally and March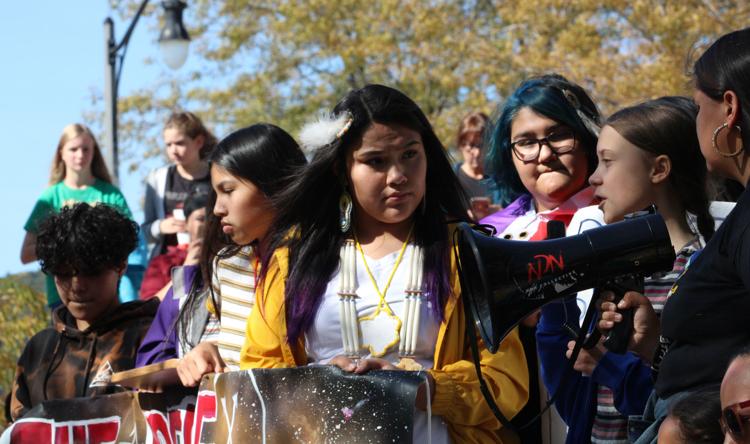 Climate Rally and March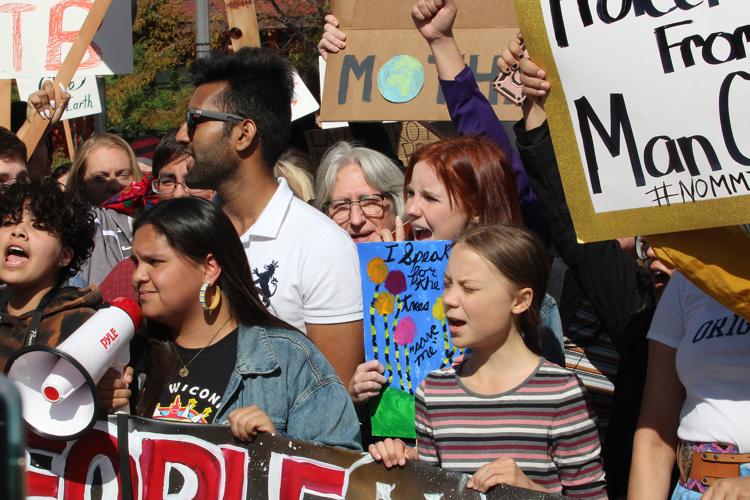 Climate Rally and March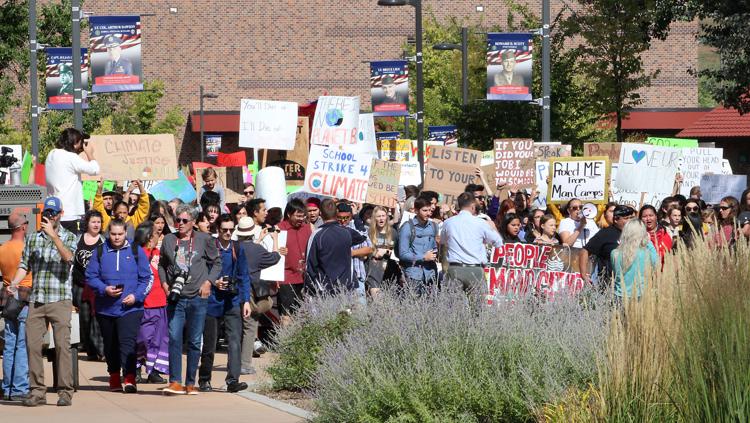 Climate Rally and March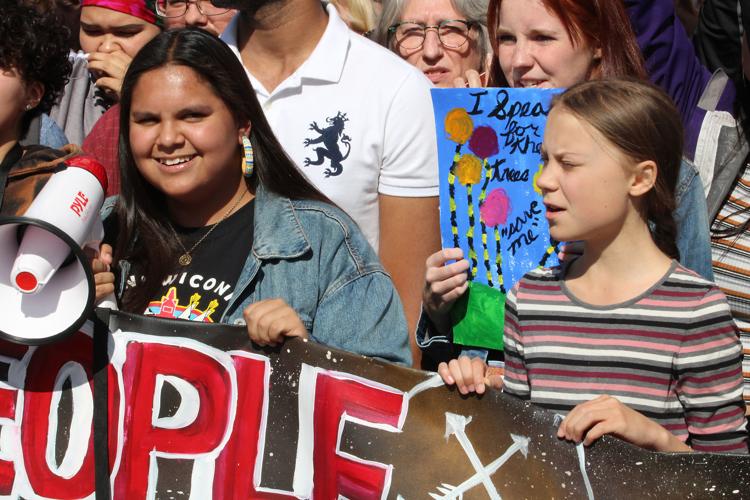 Climate Rally and March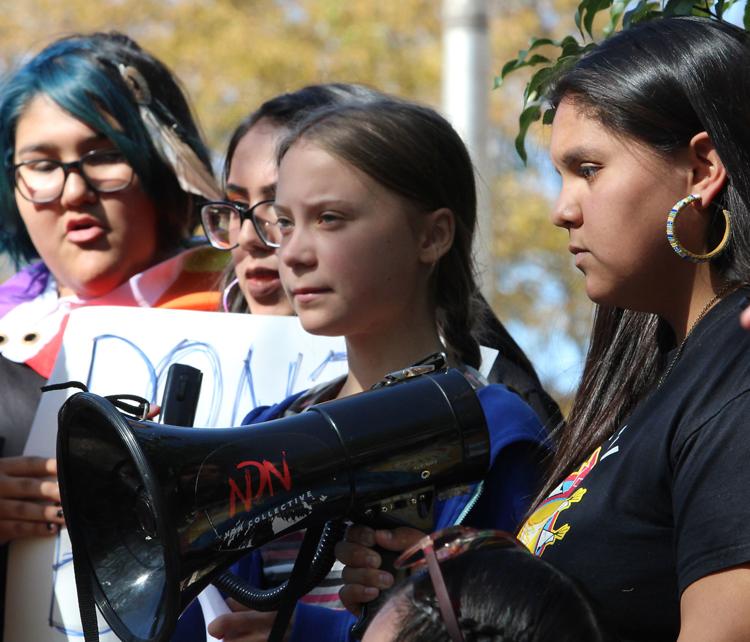 Climate Rally and March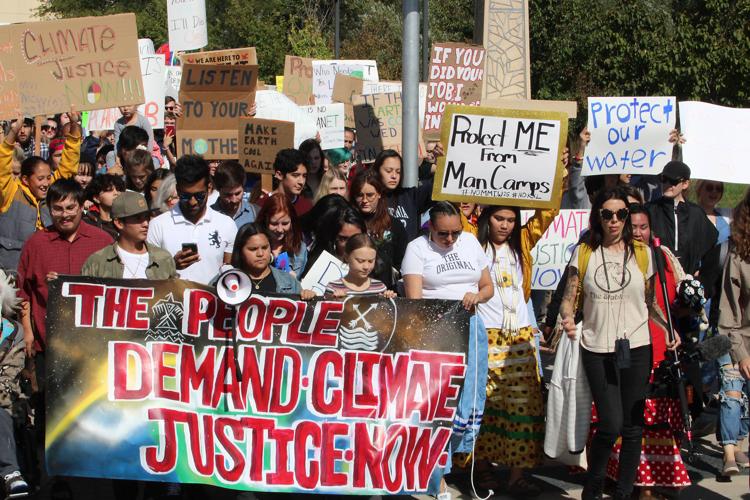 Climate Rally and March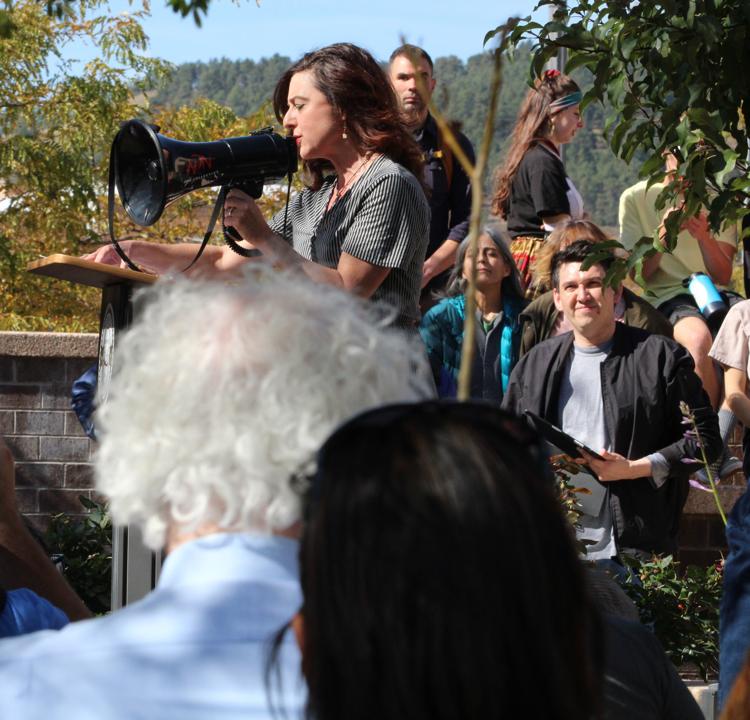 Climate Rally and March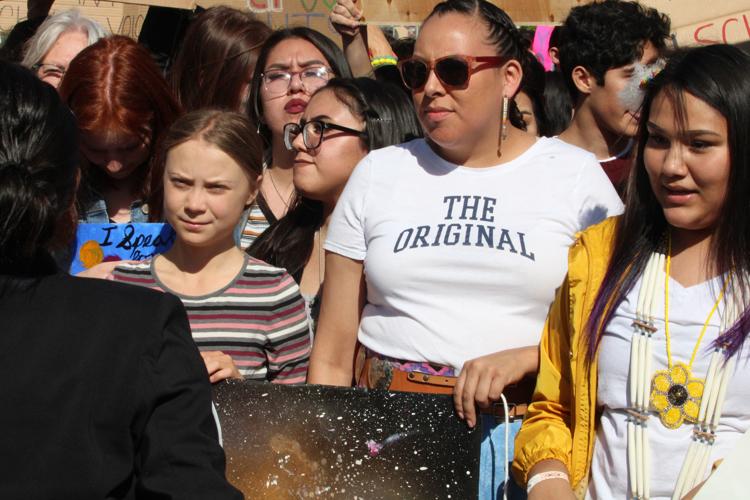 Climate Rally and March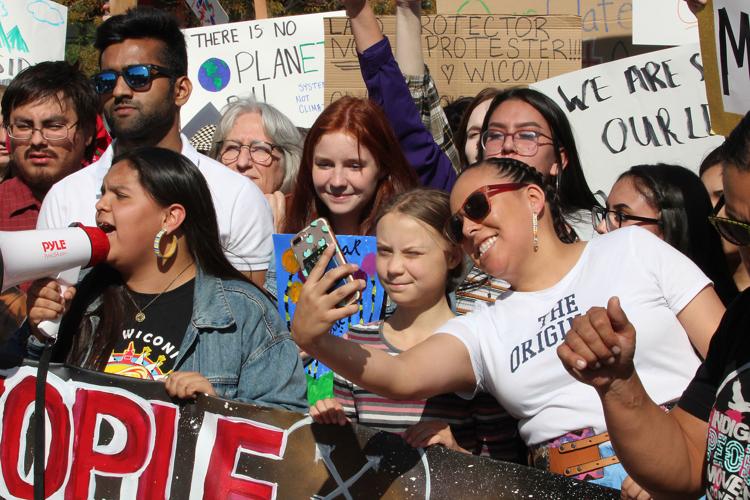 Climate Rally and March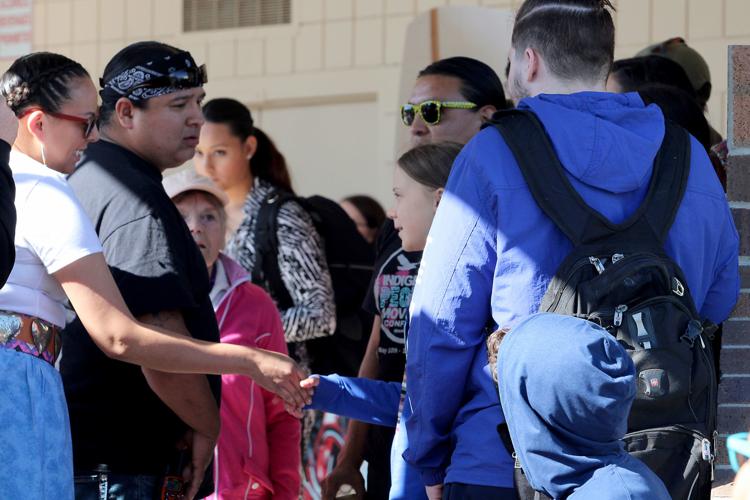 Climate Rally and March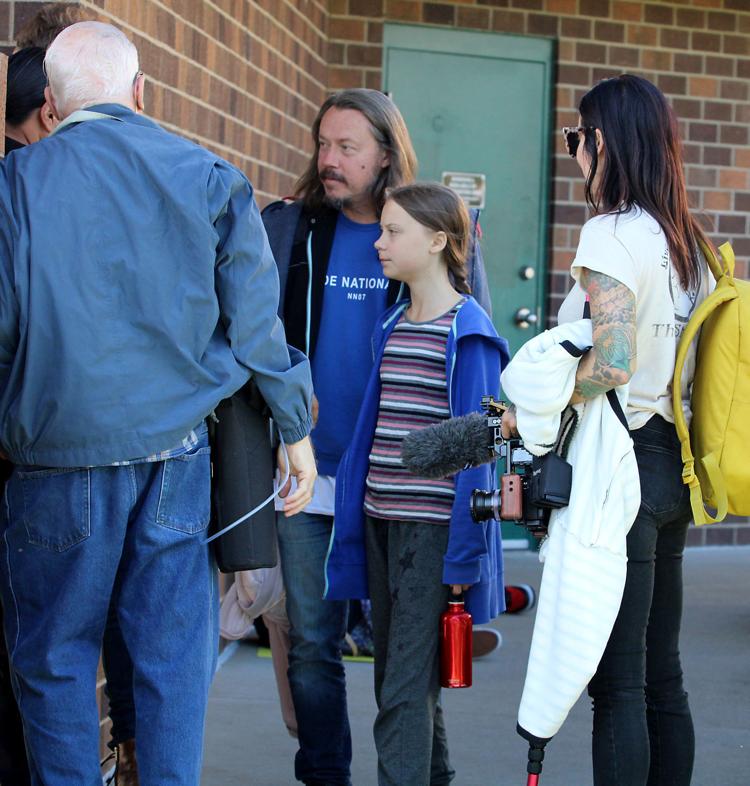 Climate Rally and March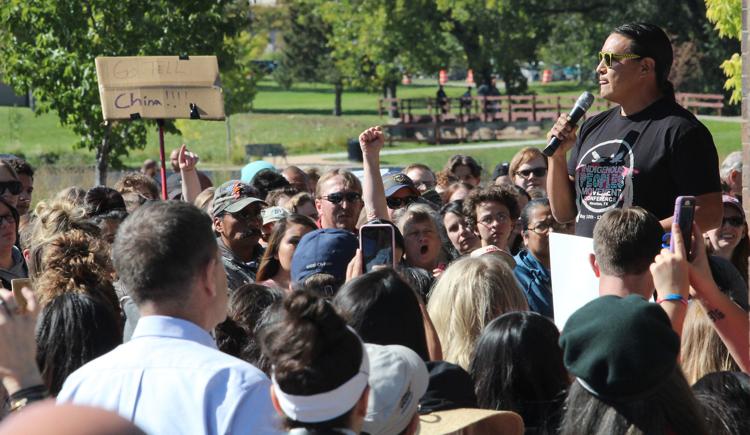 Climate Rally and March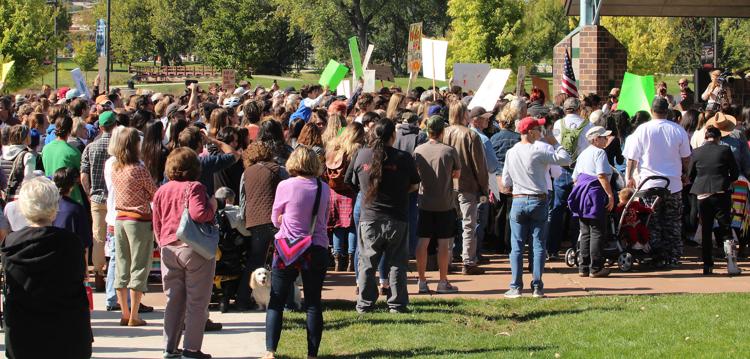 Be the first to know
Get local news delivered to your inbox!