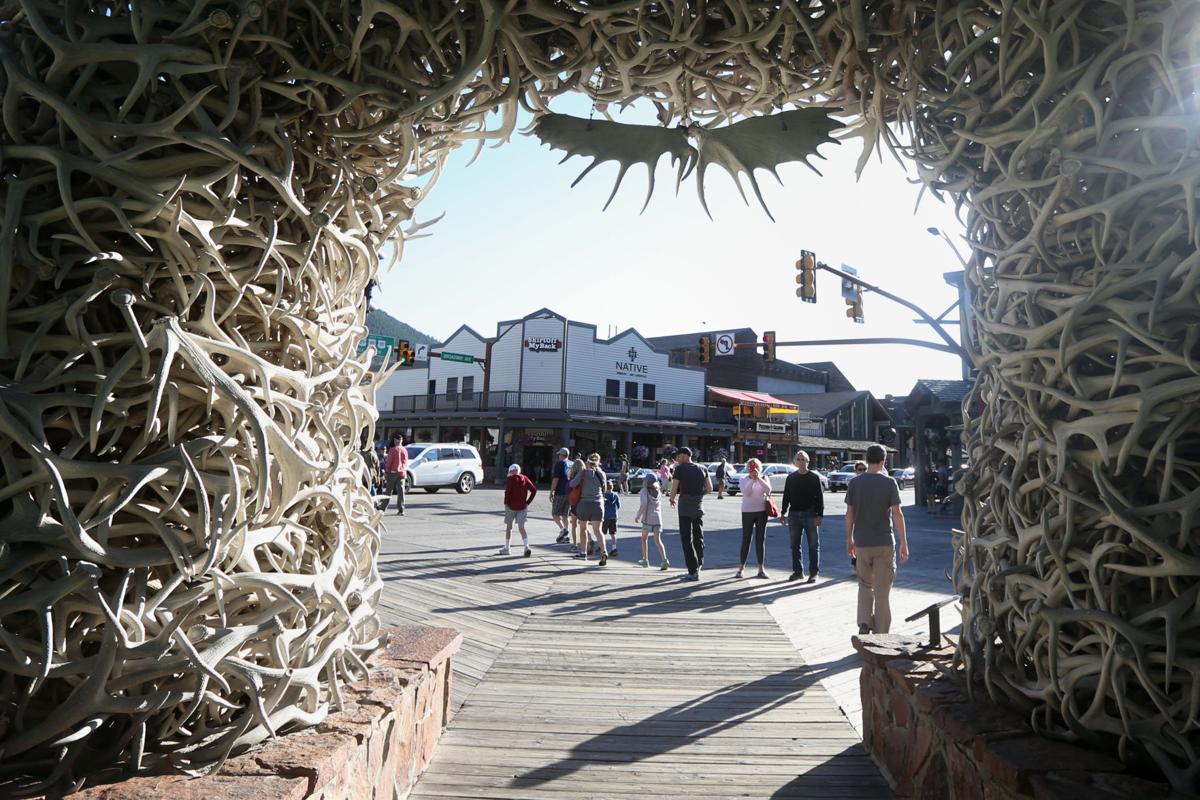 Proportionately, Wyoming's richest percent of residents pay a significantly smaller share of their annual income in taxes (2.6%) than the state's lowest earners (9.6%), a sign of how regressive Wyoming's current tax structure is.
After this week's meeting of the Legislature's Joint Revenue Committee, it looks like it will remain that way.
On Thursday and Friday, lawmakers rejected two proposals to raise taxes on Wyoming's richest residents — a targeted real estate transfer tax and an income tax on the state's wealthiest — by a pair of slim margins, eliminating two of the highest yielding revenue proposals the committee was considering fall.
Another proposal, a conversation around how to impose taxes on large ranches that aren't used for agriculture, remains alive heading into the committee's final meeting next month. Still, the two votes underscore the challenges in advancing tax proposals out of the Legislature's Joint Revenue Committee, which is stacked lawmakers generally opposed to tax increases. Even proposals to repeal a number of sales tax exemptions on groceries, manufacturing properties and data centers failed to make it off lawmakers' desks this week.
The state of Wyoming faces a revenue shortage brought on by the COVID-19 pandemic and an energy downturn. The two tax proposals represented an opportunity for the state to earn tens of millions of dollars in new revenues almost exclusively off of the state's wealthiest residents.
Questions of fairness dominated the discussion.
An income tax of 4% on those earning more than $200,000 per year — according to past fiscal notes — could raise more than $100 million in annual revenues for the state, while a minor real estate transfer tax on property sales of $250,000 or more would bring Wyoming in line with most other states that already have a similar tax in place, and would allow Wyoming to cash in on the flood of wealthy migrants the COVID-19 pandemic has attracted to Jackson Hole.
In testimony to committee members, the Wyoming Outdoor Council's Kristen Gunther noted Teton County alone has seen $1.6 billion in real estate sales through the third quarter of this year. That number does not include the $622 million in sales under contract, for a grand total of nearly $2.2 billion, a number equivalent to nearly half the value of all of Wyoming's natural gas sales combined last year. And natural gas, she noted, is taxed at a rate of 6% and largely subject to market pressures well out of Wyoming's control.
"It truly is a boom," she told committee members. "It's just a boom of a different kind. If we're going to bear the costs of these outside decisions, we need to be strategic and seize some benefits of that."
Bob McLaurin, the director of the Wyoming Association of Municipalities and a resident of Jackson, said that he and others in the community would have been supportive of such a proposal, even if the residents of Jackson were the only ones impacted by it.
"We've lived off of the largesse of the fossil fuel industry for a long time," McLaurin said. "This is our contribution to the state. We don't have oil and gas, we don't have minerals, we have real estate. By the end of the year, this will be a $2 billion industry. What's going on with the price escalation in Teton County with COVID… it's nothing like I've never seen before."
"The intention is not to tax the working class in Wyoming," added Rep. Andy Schwartz, D-Jackson. "We're really talking about a whole other class of person."
He added most states have a real estate transfer tax from 0.1% to over 1%."
Like the income tax, that proposal went nowhere, causing concern among lawmakers like Rep. Cathy Connolly, D-Laramie, who postponed her retirement to help the state as it grapples with an unprecedented fiscal crisis and a structural deficit that lawmakers, to-date, have shown little appetite in resolving.
With millions of dollars in cuts to critical services outlined in Gov. Mark Gordon's proposed budget, Connolly said a failure to act on behalf of the Legislature could result in financial ruin.
"If we implement those budget cuts, and we don't have revenue to fill those gaps, our state will look totally different, in a way I don't think any of us will want to go," she said.
Other members of the committee, however, still had faith the state's fossil fuel industry would recover, even as renewable energy grows in competitiveness and a Democratic administration prepares to settle into the Oval Office.
"We may have to raise taxes one day, but I don't think it's necessary to do it now," said Rep. Timothy Hallinan, R-Gillette. "We have a couple of years to figure this COVID thing out. We may not have as bad a deficit then."