The Mullen Fire in Medicine Bow National Forest has grown to nearly 14,000 acres. We will update this story throughout the day with the latest information on the fire west of Laramie.
Latest updates:
Smoke visible from a distance
Coordinating group update
The fire has crossed the 500 Road on the north side, according to an afternoon update from the National Wildfire Coordinating Group's InciWeb site. Albany County has evacuated the Lake Creek community, according to the update. The fire is active on the south in the Sheep Creek drainage. It has slowed after coming out of the wilderness.
A mapping flight later Monday will provide updated information about the fire's size.
Other areas already evacuated include: Rambler, Rob Roy, Keystone proper, lower Keystone, Langford/Ricker, Moore's Gulch, and the 507C cabin grouping.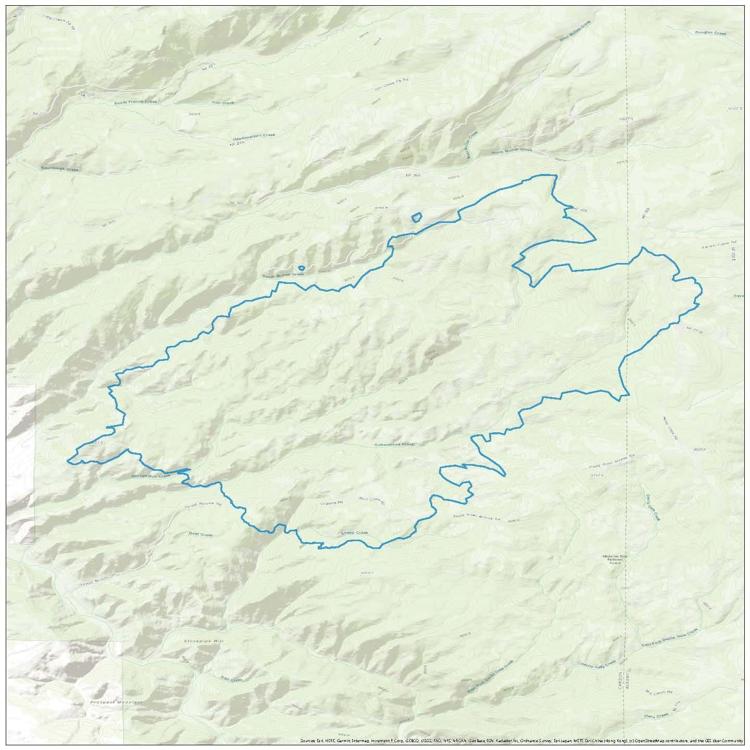 Photos of fire, surrounding areas
12:50 p.m.
Members of the public Facebook group "Wyoming through The Lens" shared these photos of the Mullen Fire and smoke in the surrounding areas of southern Wyoming:
National Wildfire Coordinating Group update
9:50 a.m.
The fire, now 13,858 acres in size, was 2% contained as of Monday morning, according to an online update from the National Wildfire Coordinating Group. Strong and gusty winds have created a high probability for the fire to continue growing, especially to the east and northeast.
Fuel and topographical conditions make it likely the fire could move up Mullen Creek headwaters into Douglas Creek and Middle Fork Little Laramie, according to the group.
Sunday night, the group said the fire had not grown as much as was expected and that the containment near the fire's heel on the west side was a result of ground and aerial operations. 
A Type II Incident Management Team will take over the situation on Tuesday.
Restaurant closing early due to fire
9:01 a.m.
Bear Bottom Bar and Grill in Centennial said it will close early Monday because of the possible need to evacuate. 
Rocky Mountain Area Coordination Center updates
7:33 a.m.
Mullen fire in WY to receive 3 20-person T-2IA hand crews. The Ft. Apache Regulars from AZ, La Grande from Oregon and the PR #3 from Puerto Rico are inbound. #IfYouFlyWeCant

— RMACC (@RMACCinfo) September 21, 2020
The RMA "Blue" team w/Mike Haydon as Incident Commander takes over management of the Mullen fire. Thanks to you all for your service. #OneLessSpark

— RMACC (@RMACCinfo) September 21, 2020
Additional aircraft are headed to the Mullen Fire in WY.
Four LATs, a VLAT, and an ASM will be assisting the firefighting efforts.

— RMACC (@RMACCinfo) September 20, 2020
Fire nearly doubles in size
Sunday
The USDA Forest Service said it was seeking public input on the cause of the fire.
Be the first to know
Get local news delivered to your inbox!