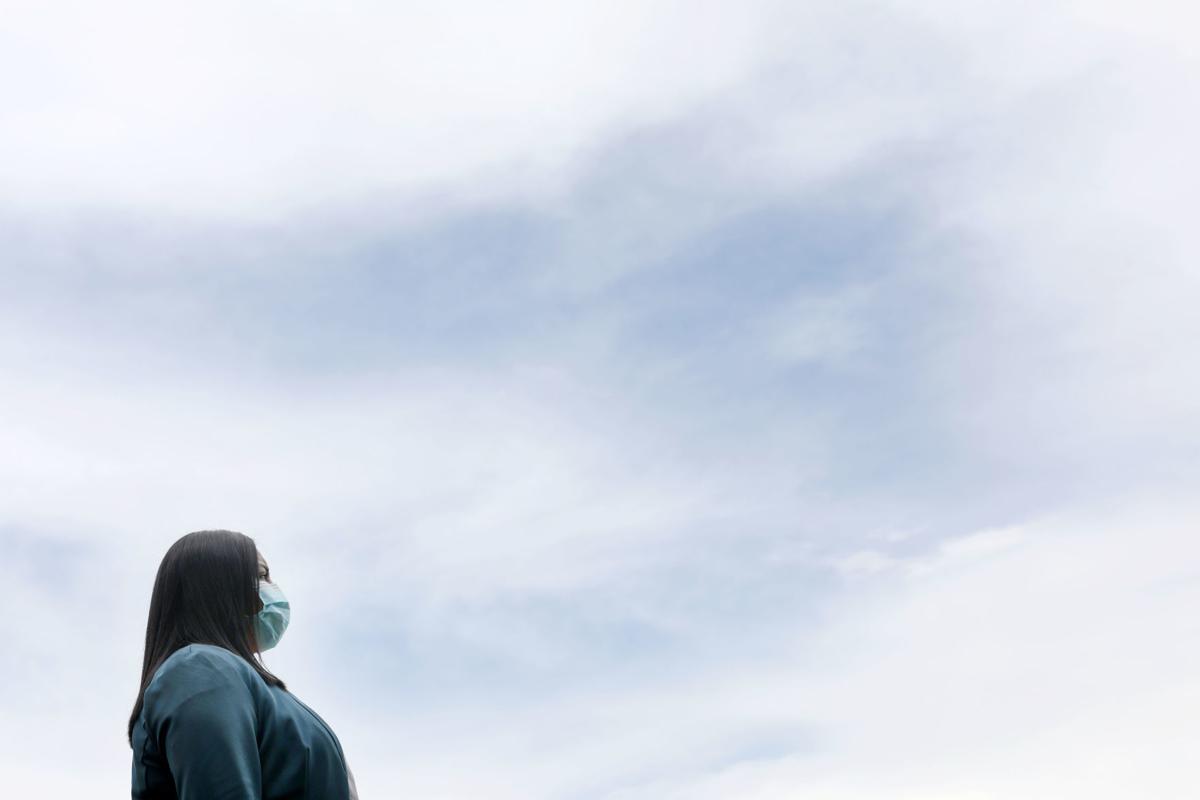 Sandra Loza decided to take the day off of work on June 18. The emotional stress would be too high.
Word floating around immigration rights circles suggested the U.S. Supreme Court might announce the fate of the Deferred Action for Childhood Arrivals program, or DACA, that day. The federal program has afforded the 28-year-old immigrant the chance to earn a degree at the University of Wyoming, secure a full-time job in Laramie and build a robust life with her family in the country she has called home for over two decades.
But this year she awaited a life-altering announcement alongside tens of thousands of immigrants who arrived in the U.S. as children, often referred to as Dreamers. They received certain protections in 2012 when the Obama administration introduced DACA, an immigration policy giving some undocumented immigrants who arrived in the U.S. as children the opportunity to legally work and study in the country without being deported.
The Supreme Court would decide if the Trump administration could rescind the policy and make about 650,000 young people, including hundreds of residents in Wyoming, vulnerable to deportation.
Sandra decided to sleep in and avoid the news. Whatever the decision, she wanted to be calm when it arrived.
"I had prepared for the worst," she said.
Around 8:30 a.m., Sandra's phone started ringing. It rang again and then again. She finally had the nerve to listen to the voicemails. In some, her family and friends cried; others said 'congratulations' and expressed joy.
Sandra would later learn the nation's highest court had, in a 5-4 decision, prevented the Trump administration from eliminating the program. Chief Justice John Roberts, in the majority opinion, said the U.S. Department of Homeland Security had neglected to properly justify its reasons for ending it.
"We do not decide whether DACA or its rescission are sound policies," Roberts stated. "'The wisdom' of those decisions 'is none of our concern.' We address only whether the agency complied with the procedural requirement that it provide a reasoned explanation for its action."
The more than 660 Wyoming residents who have qualified for DACA since 2012 have been in limbo for years, uncertain of whether they would be able to continue working and studying in the country. To be eligible for DACA, young immigrants must have arrived in the U.S. before 2007 and been under 16 years old at the time.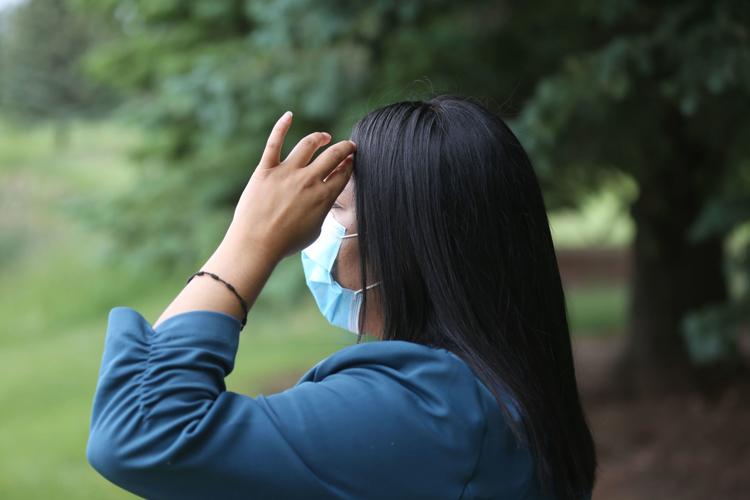 Many expressed relief over the recent decision, but said the fight was far from over.
Sandra called the moment she learned the news bittersweet. Beneath the wave of relief lurked a deeper dread: The president could try terminating the program again, like he attempted to do in 2017, she said.
In fact, a day after the decision, President Donald Trump posted on Twitter that he would do just that.
"We will be submitting enhanced papers shortly in order to properly fulfill the Supreme Court's ruling & request of yesterday," he wrote.
What's more, regardless of the Supreme Court's decision, DACA still does not offer Dreamers who have spent most of their life in America a pathway to citizenship.
Stalled policy
Sandra remembers the day in September 2012 clearly. She and her mother worked during the day cleaning houses in Gillette when the news erupted from the television set. The Obama administration announced it would move to protect the children of undocumented immigrants from deportation and establish the administrative policy known as DACA.
"I remember that we both cried," Sandra recalled. "We hugged each other. Then we continued on our day of working."
The DACA program was intended to be a temporary fix at best. Many expected Congress would eventually establish a more permanent solution.
Since 2012, Congress has attempted to pass more comprehensive legislation to safeguard young Dreamers and their families. But the legislative branch has repeatedly stalled on the matter.
"The Supreme Court's decision allows DACA recipients to live and work without the daily fear of deportation, and confirms what we have always known: This is their home," said Antonio Serrano, the ACLU's Wyoming advocacy manager. "But we know the fight is not over."
In the meantime, the precarious status of the program has delivered a heavy dose of anxiety to Sandra and two of her siblings who also qualified for DACA.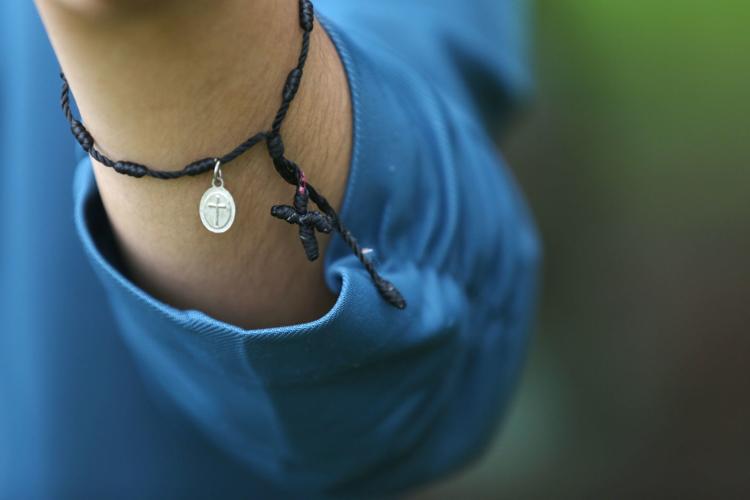 Sandra has been able to maintain and recently renew her DACA status, even after the Trump administration decided to cancel the program in September 2017. Multiple lawsuits led to a federal court moving to stay the president's action, allowing active DACA recipients to renew and maintain their ability to work, study and stay. In the interim, the U.S. Citizenship and Immigration Services has not been taking new applications, leaving youth who arrived in the U.S. as immigrants in recent years unprotected.
There's an emotional toll that comes along with wrestling with this unknown, too.
A terrifying shadow of uncertainty has weighed on many Dreamers for years. Without the DACA program, Sandra would be left with the constant threat of deportation, along with the other Wyoming residents who have come to rely on DACA. Deportation would mean returning to a country that she had never really come to know.
"For nearly three years, DACA recipients have lived in a legal limbo brought on by the Trump administration," Serrano, of the ACLU, added.
Some critics of the program say the Obama administration did not have constitutional authority to enact the program.
"(This month's) ruling by the Supreme Court denying President Trump's rescission of DACA, a program that was implemented by nothing more than a policy memo issued by his predecessor, is an enormous setback for efforts to enforce U.S. immigration laws, as well as for the Constitution's Separation of Powers doctrine," Stein said.
And Acting Secretary of Homeland Security Chad Wolf said the DACA program was "created out of thin air and implemented illegally."
"The American people deserve to have the Nation's laws faithfully executed as written by their representatives in Congress — not based on the arbitrary decisions of a past Administration," he continued in a statement. "This ruling usurps the clear authority of the Executive Branch to end unlawful programs."
Others have expressed concern DACA recipients take jobs away from American citizens, though there's no evidence employers have given preferential treatment to immigrant youth when hiring. Nor does the program or the Supreme Court's latest ruling mandate companies do so when hiring. Multiple studies suggest the program boosts the economy.
DACA also does not extend federal assistance, like food, health and unemployment insurance, or housing support to young immigrants and their families.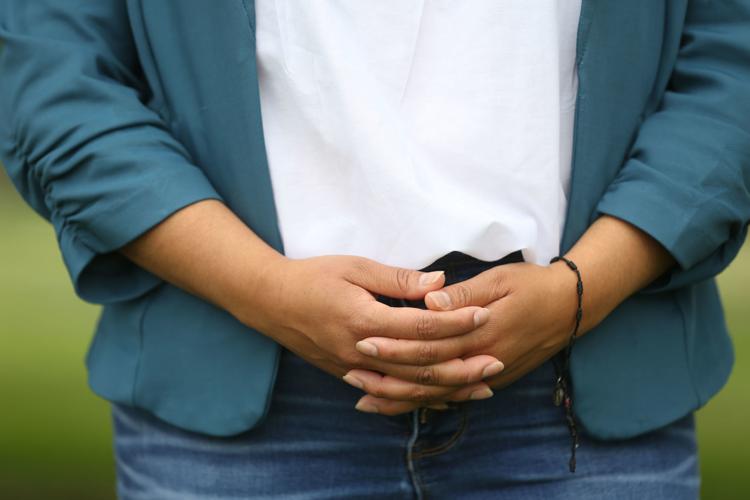 According to the Institute of Taxation and Economic Policy, immigrants either "enrolled or immediately eligible" for DACA across the country have contributed an estimated $1.7 billion in taxes. Nearly $1 million of that has been collected in Wyoming through state and local taxes.
"They are a critical part of our country's social and economic fabric, and they are here to stay," said Johnathan Hladik, policy director at the Center for Rural Affairs. "DACA recipients deserve the opportunity to learn, earn and live. They contribute to the communities that helped raise them."
A better life
But applying for DACA isn't always easy for undocumented immigrants, according to interviews with several recipients.
Ana, an undocumented immigrant who is a DACA recipient, applied for the program in 2012. But she's had trouble affording the renewal fee. A delay in renewing her application resulted in her being arrested by immigration enforcement this year.
"It was really scary," she said.
The Star-Tribune has changed her name given her ongoing immigration case.
Ana arrived in Wyoming from Mexico with her family when she was 7 years old. Now, the 23-year-old is employed at a Mexican restaurant in Cheyenne where she has working since she was a teenager. But the COVID-19 pandemic forced the restaurant to limit its services to carry out. That meant far fewer tips.
Money was tight for Ana, a mother of two girls, ages 3 and 4. Renewing a DACA application costs over $400 and that does not include attorney fees.
But Ana is keeping her eyes on the future. She hopes to become a nurse and is going back to school in the fall.
"I want to give a better future for me and my daughters," she said. "I'm grateful for what I have. If it wasn't for DACA, I wouldn't be able to work. But I do feel like we have been here for most of our lives, we don't know anything but the U.S. We feel safer when we know they are not going to take it away."
Just futures
Sandra arrived with her family in Gillette when she 8 years old and entered the school system as a third-grader. Her family had initially migrated from Mexico to California, before settling in Wyoming.
"My parents were very, very optimistic when they came to the U.S.," Sandra recalled. "They really believed and trusted in the democracy."
Though her status as a DACA recipient allowed her to enroll in a university and stay in the U.S. without immediate fear of deportation, Sandra doesn't see DACA as a permanent solution.
She is outspoken about enacting policy which will recognize more immigrants as worthy of having a chance at citizenship — not just immigrants the country deems are "successful" cases. Workers in construction, daycare, energy and other sectors that keep the country running deserve a shot, she said.
"I think that the Dreamers and DACA recipients, as a community, we have a social responsibility to make sure that everyone's human dignity is respected," she noted.
Sandra sat with impeccable posture. On her left wrist, she wore a bracelet welded with a cross. She held a steady gaze as she spoke of her vision for what she calls a more just future. Her tone turned hopeful.
"I come from immigrant parents who worked very hard," she continued. "And they're not any less than I am, because I have a bachelor's degree or because my brother has a master's degree. I think that if we're looking at a policy with a pathway to citizenship, it has to be more inclusive."
Be the first to know
Get local news delivered to your inbox!