To hear climate scientists tell it, that record snowstorm that walloped central Wyoming earlier this month — well, it was pretty much par for the course.
A hotter planet will mean less snow, and more rain, for Wyoming. How much rain or snow falls at once is another story, though. Warmer air can hold more moisture, and evidence is piling up that storms will trend heavier as a result.
"Maybe we have fewer events overall, or the snow season is shorter than it used to be," said Bryan Shuman, a professor in the University of Wyoming Department of Geology and Geophysics. "But it's not surprising that when we do get snow, we're going to actually potentially break snowfall records."
Casper's last record stood for four decades. Climate change made it more likely to fall — and its successor likely to topple much more quickly. Time will tell whether Casperites end up recounting stories to their grandkids about the fabled blizzard of '23, or whether it'll be the blizzard of '24 or '25 or '30, or whether record snowstorms will become too frequent a phenomenon to reminisce about at all.
"An extreme event in and of itself isn't necessarily something that one needs to attribute to climate change," Shuman said. Most of the time, it's not even really possible to pinpoint whether climate change intensified any individual storm. Instead, experts like Shuman focus mostly on longer-term trends.
Those broader weather patterns are shifting "in a way that is consistent with things getting warmer," he said. "The recent big snowfall event, to me, seems totally consistent with this pattern of having more humidity."
Wyoming, in other words, is already feeling the effects of climate change. And it's not just about higher temperatures. With them will come stronger spring floods, harsher summer droughts, longer wildfire seasons and a whole host of new threats to the Wyoming way of life.
Wetter weather…
Even by Wyoming standards, this winter was a doozy. Statewide, the period between November and March ranked as the 18th wettest since weather monitoring became consistent in the late 1940s. It's been followed by an unusually chilly spring — this March came in at seventh-coldest since mid-century — which has caused slower-than-normal snowmelt.
In terms of snowpack, "this is a good year," said Jeff Goats, state soil scientist at the Natural Resources Conservation Service. "It's not the best year."
Snow accumulations have been high, but far from extraordinary, in most parts of the state. The southwestern corner is a notable exception: The Little Snake River Basin smashed daily snow water equivalent records every day for almost a month, and the Upper Green River Basin also spent a few days off the charts. Every basin remained at least a little bit above the median as of Friday.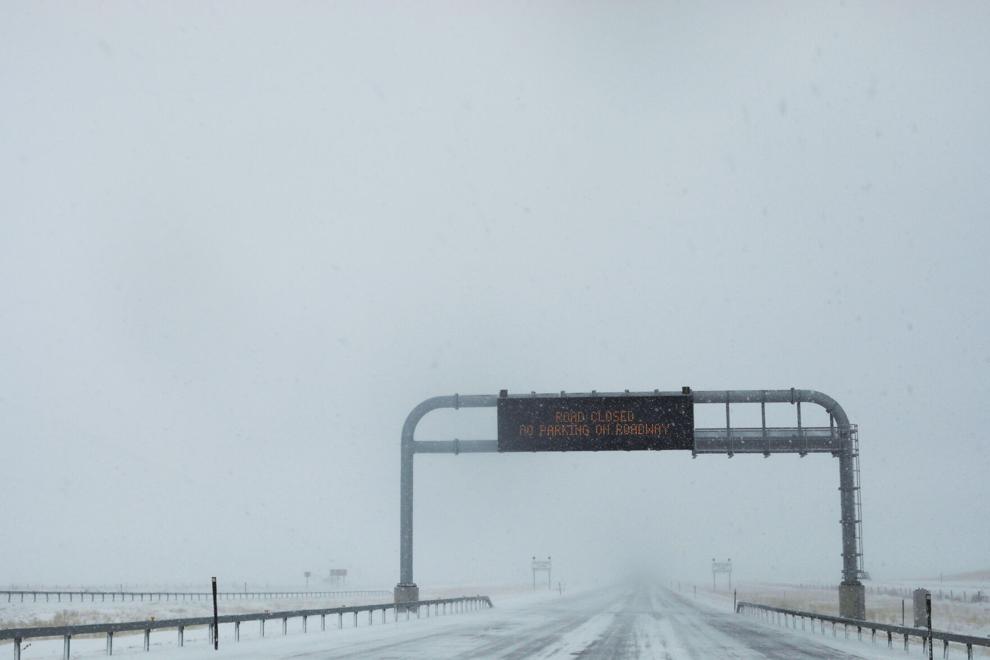 "It's not out of the realm of possibility of seeing these sorts of winters happen, where we do get a lot of snowfall, a lot of precipitation across the region," with spring temperatures low enough for the snow to stick around for a while, said Tom DiLiberto, a climate scientist and public affairs specialist at the National Oceanic and Atmospheric Administration.
But winters like this one are expected to become less and less common.
Wyoming's total precipitation — the aggregate of the rain, snow, hail and so forth the state receives every year — isn't expected to change too much. What will vary more and more is the form that precipitation arrives in. Especially in the fall, when temperatures are slower to drop below freezing, and in the spring, when thaws are happening sooner.
As snowpack starts to accumulate later and melt earlier, there will be more meltwater churning through the state's streams and rivers in the spring — and less still available for use during the hottest months of the year.
"If there is already a snowpack on the ground and you have rainfall on your winter snowpack in the springtime, now you're releasing a lot more liquid water into the watershed, which can then lead to flash flooding or river flooding," DiLiberto said.
It was exactly that perilous combination — a storm dumping inches of rain on top of not-yet-melted snow — that washed away major roads and bridges in Yellowstone National Park and prompted officials to evacuate all visitors last June.
The increasingly premature snowpack loss across the state will also raise the odds of drought conditions, including rapid-onset "flash droughts," taking shape in the summer. The higher temperatures climb, the more abrupt and intense such droughts could become.
"You're basically flushing all that water out of the system early," Shuman said. "You then have less in your streams, in your reservoirs, in your lakes, in the soil for later in the summer. So your baseline is lower."
Add the earlier melt-off to warmer temperatures, less summer rain and more evaporation, he said, and "those things all combined really increase the risk that you have extreme dry conditions at the end of the summer and into the fall."
…But a drier state
Wyoming is no stranger to droughts. They, like wildfires, are a phenomenon local ecosystems have evolved to withstand. It's when they become too severe or they linger for too long — like the persistent drought that gripped almost the entire state a year ago — that they start to cause concern.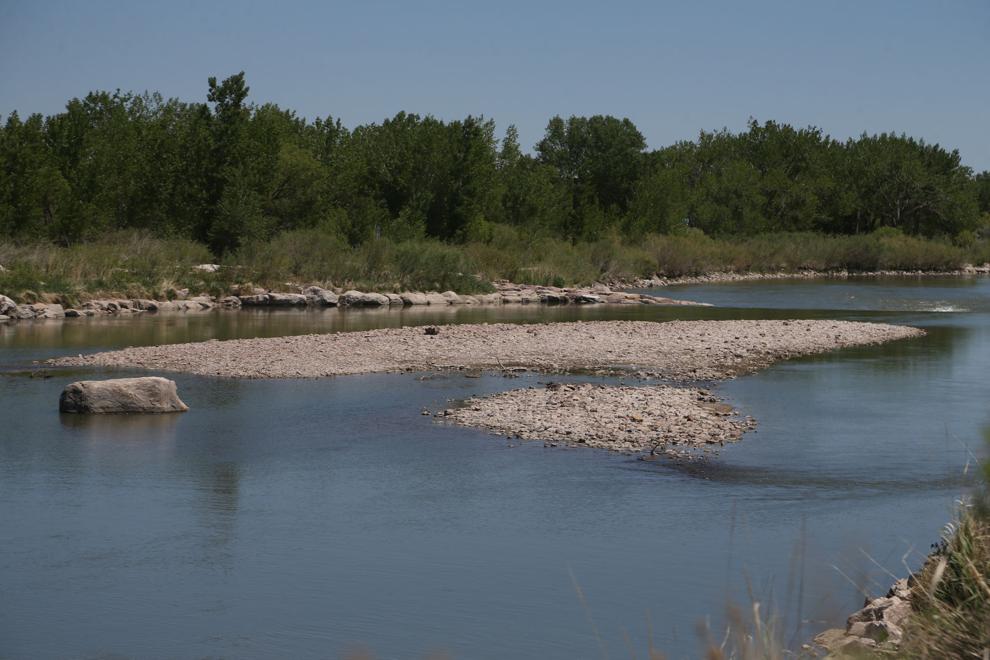 "The fact that drought is disappearing in a lot of places out West because of this good snowfall, good rainfall, is great news," DiLiberto said. "But we'll have to continue to monitor on a year-to-year basis to see that, hopefully, this is part of a recovery trend, as opposed to a blip."
Most climate models forecast a whole lot more drought in Wyoming's future. Will wet spells like this winter break them up? Almost certainly. Will those reprieves last, though? Probably not.
Ultimately, because of climate change, it's entirely possible that the state will receive more rain than it has in the past and will end up drier because of it.
Wyoming has already warmed by about 2.5 degrees Fahrenheit from pre-industrial levels — a number that's expected to double, roughly, by 2050, said Bart Geerts, a professor of atmospheric science at the University of Wyoming.
"With the faster disappearance of the snow in the mountains, lower streamflow in the warm season, especially late in the warm season, and just lower soil moisture, the droughts may be more prolonged year after year," Geerts said.
"We don't have a good understanding for the extremes," he added. "Those are always difficult to quantify."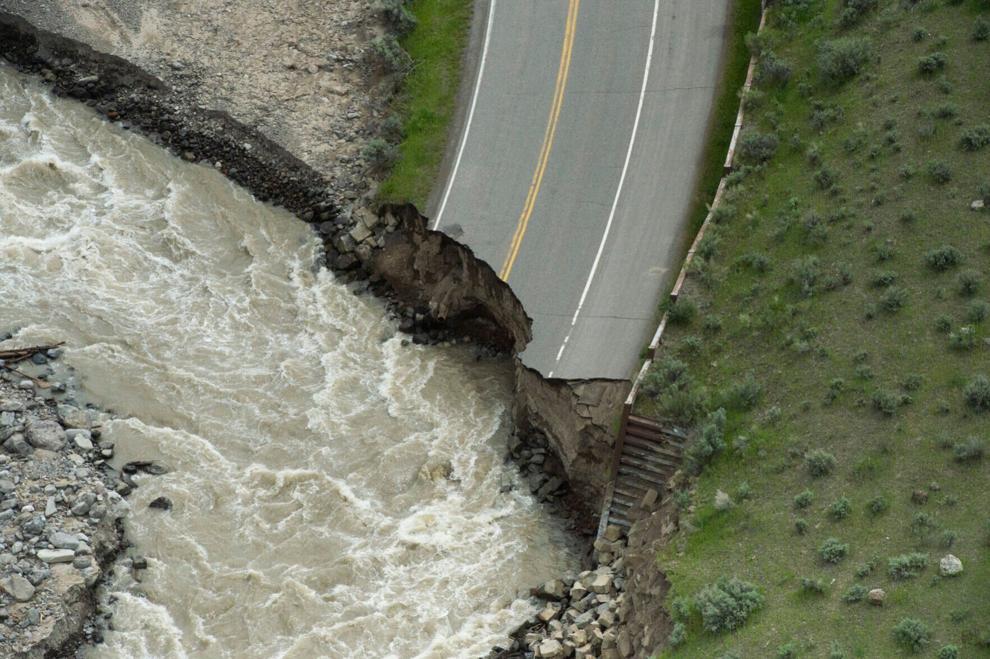 Learning more about those extremes will be a priority for the five-year, $20 million Wyoming Anticipating Climate Transitions — or WY-ACT — initiative, which Geerts, Shuman and several other University of Wyoming professors launched last year with support from the National Science Foundation. But its primary focus is studying what will happen to Wyoming's water as the climate continues to change.
"That's a real concern," Geerts said. "Not so much the warming, but the uncertainty in water availability in the coming decades. This year is a good year, but we don't know what it will be like a few decades from now."
The hope, as climate change begins to take hold in Wyoming, is that the state will be able to brace itself against the toughest years long before they arrive.
PHOTOS: Casper digs itself out after massive blizzard
Snowstorm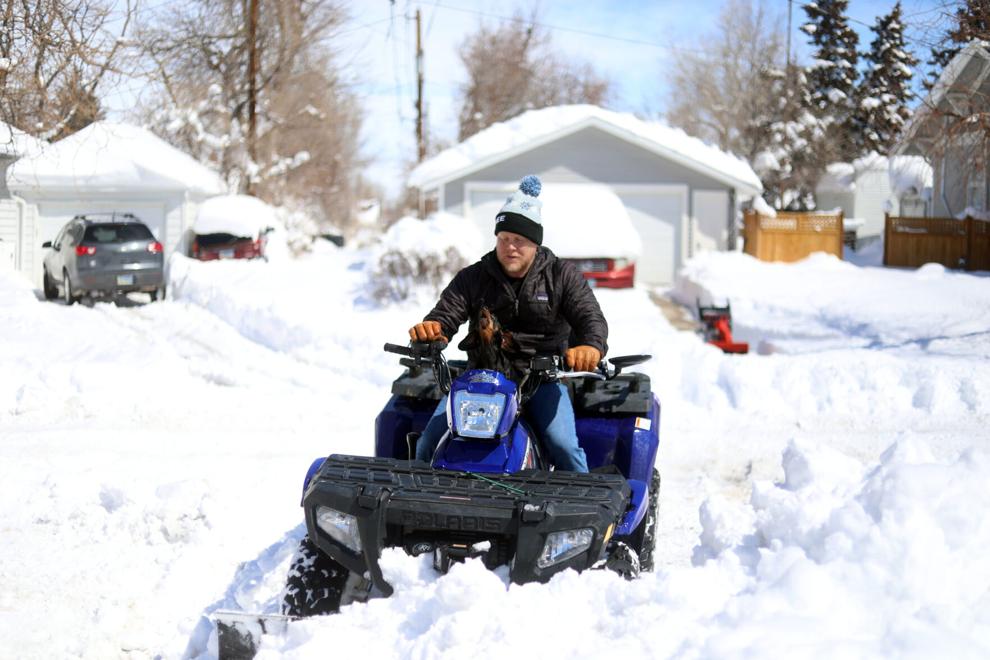 Snowstorm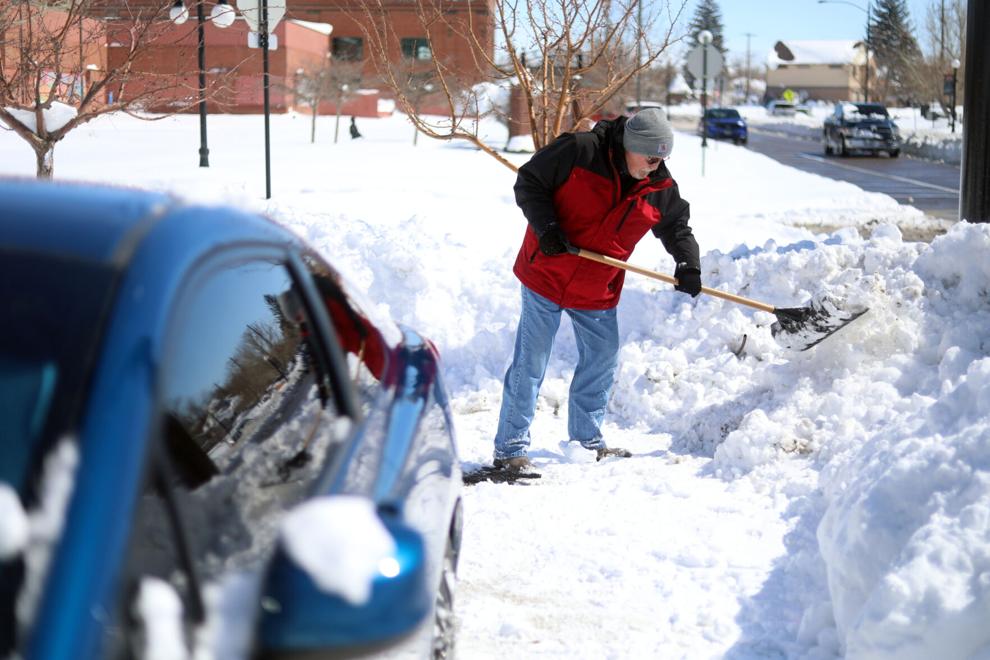 Snowstorm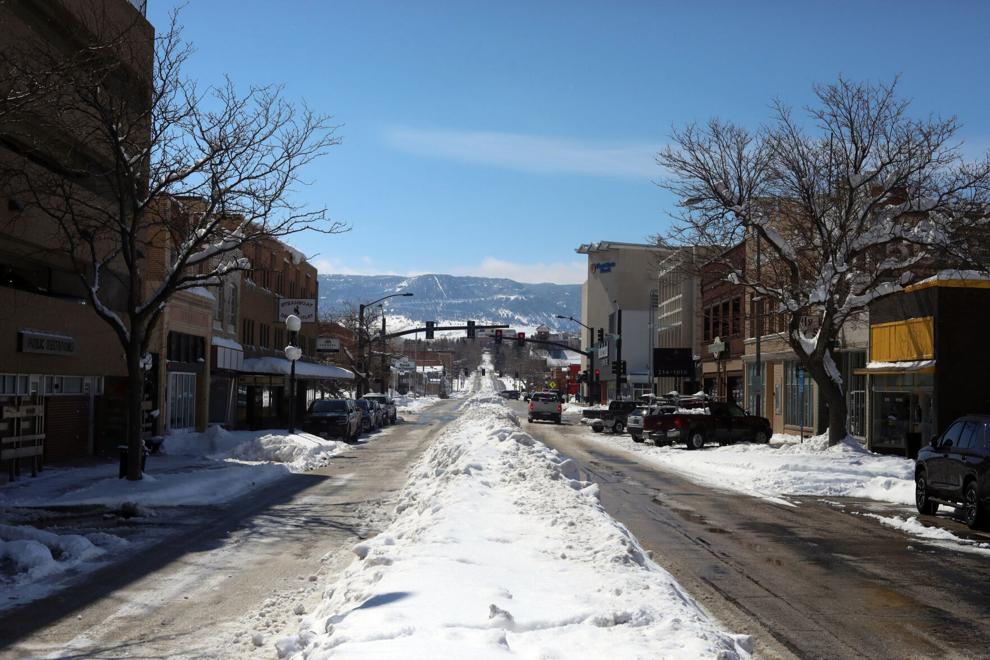 Snowstorm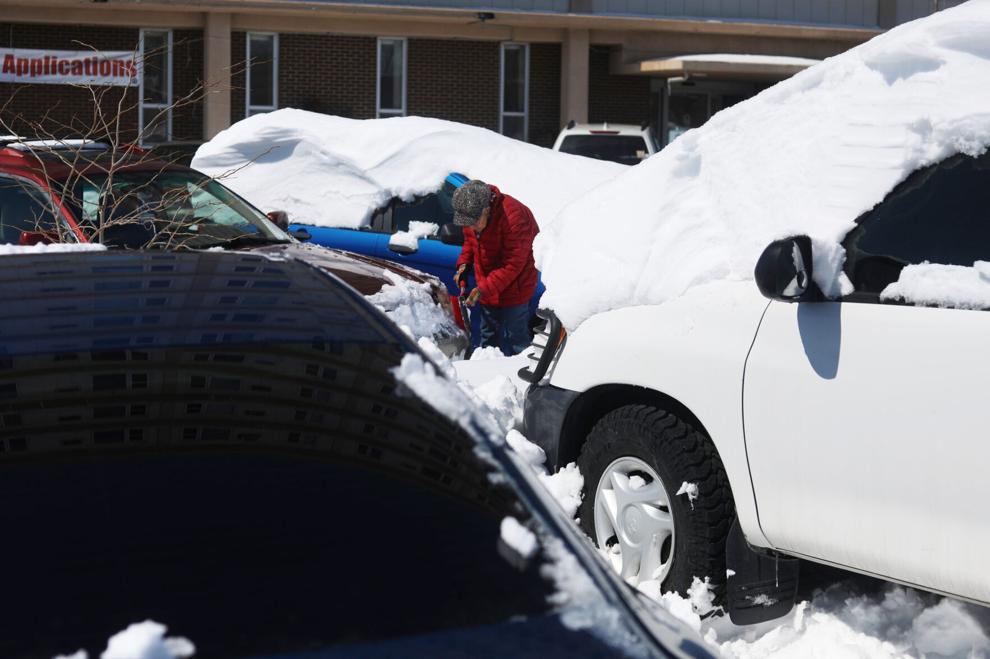 Snowstorm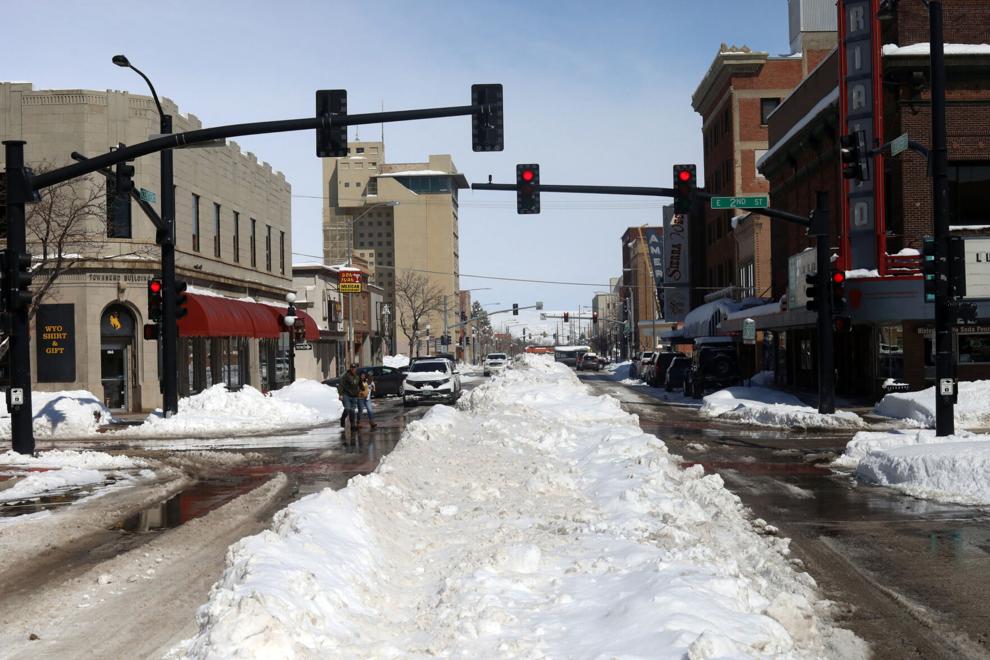 Snowstorm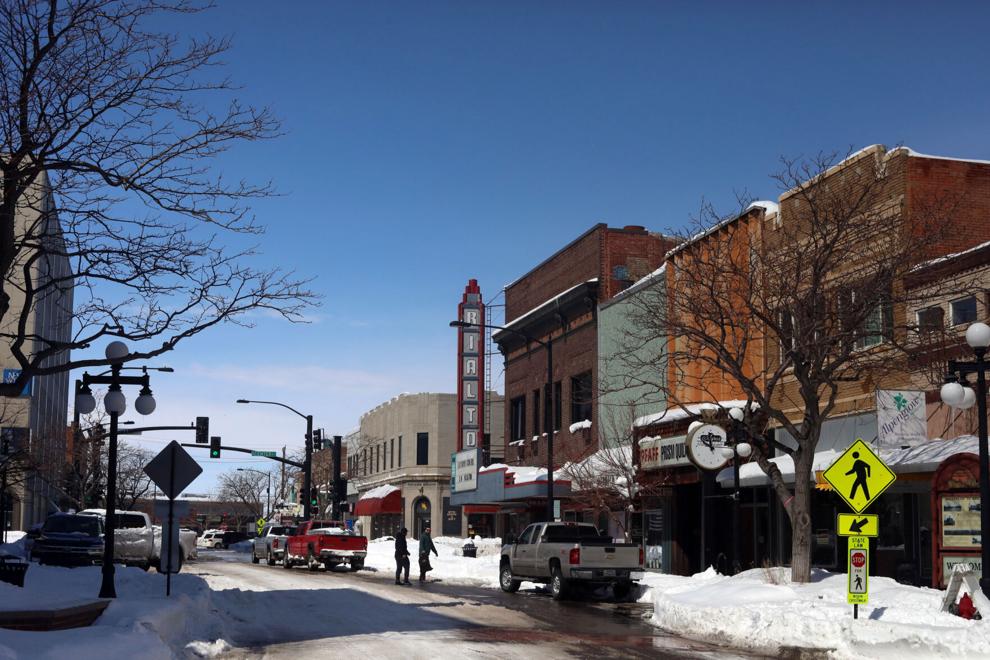 Snowstorm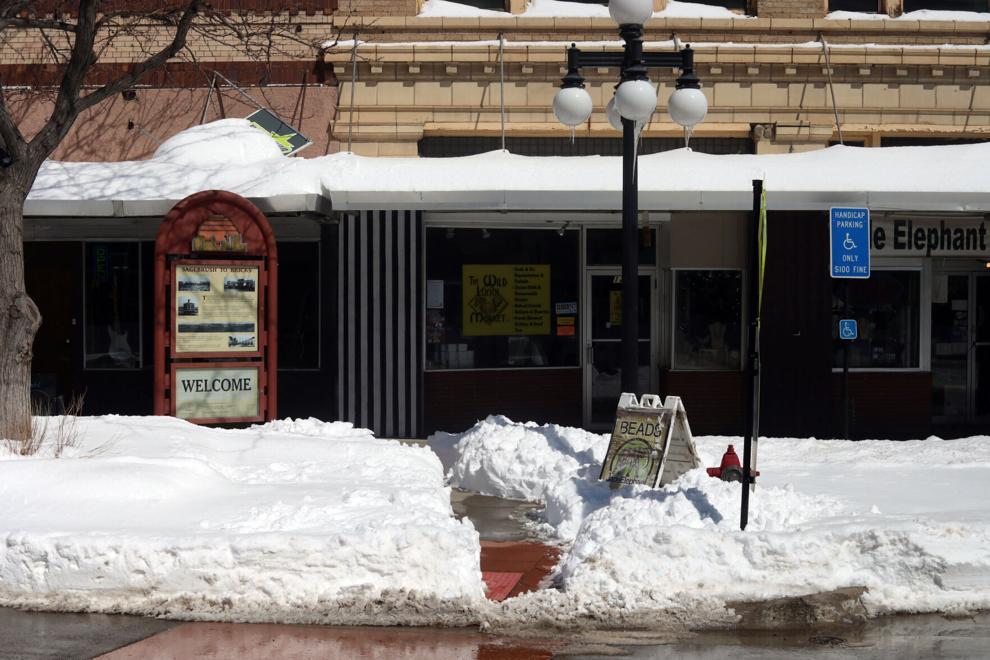 Snowstorm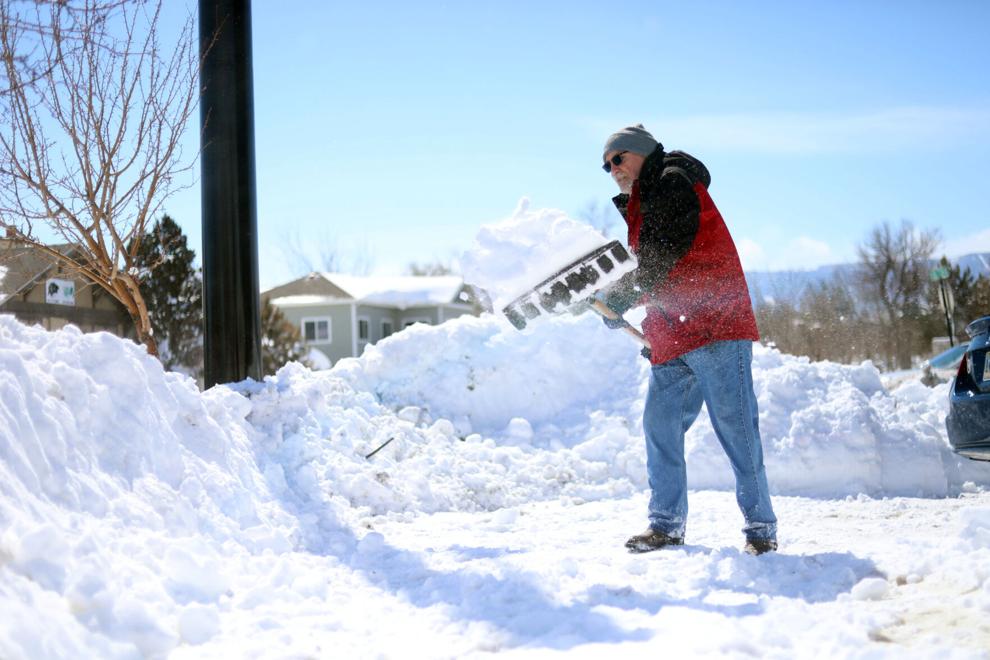 Snowstorm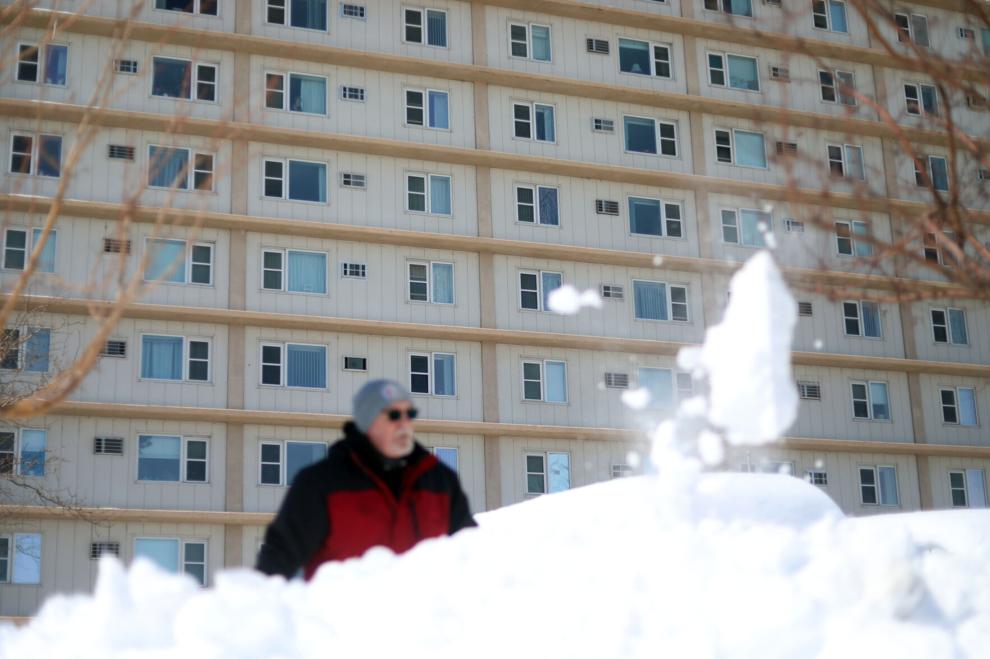 Snowstorm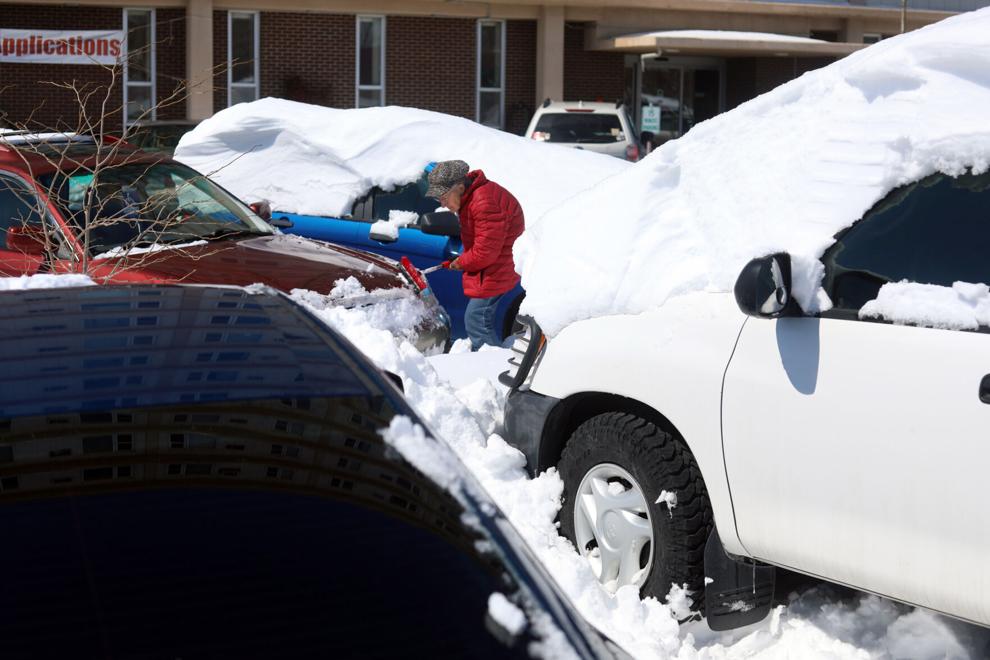 Snowstorm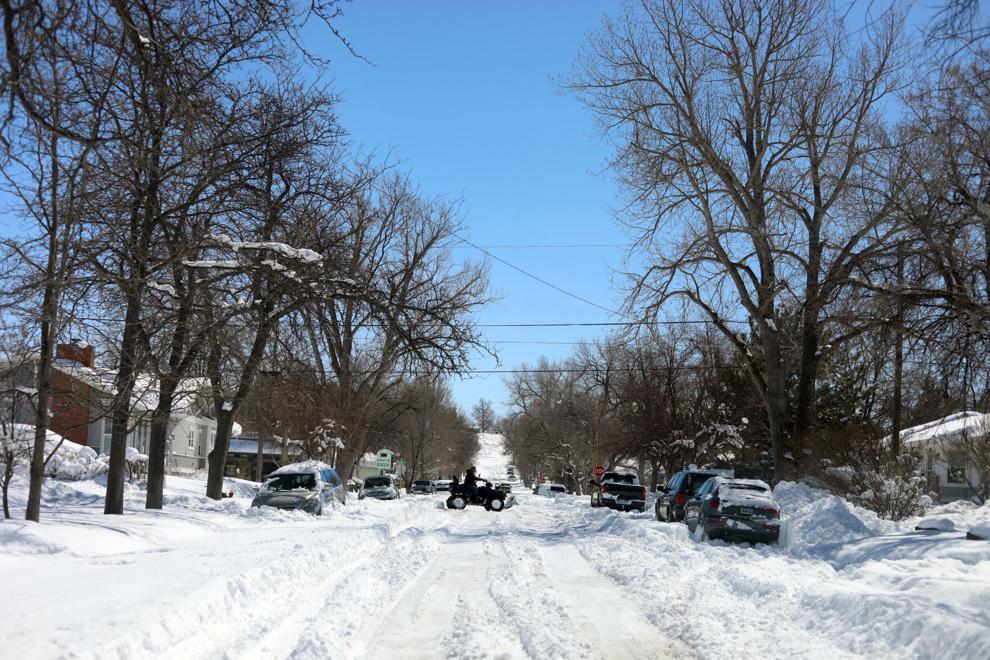 Snowstorm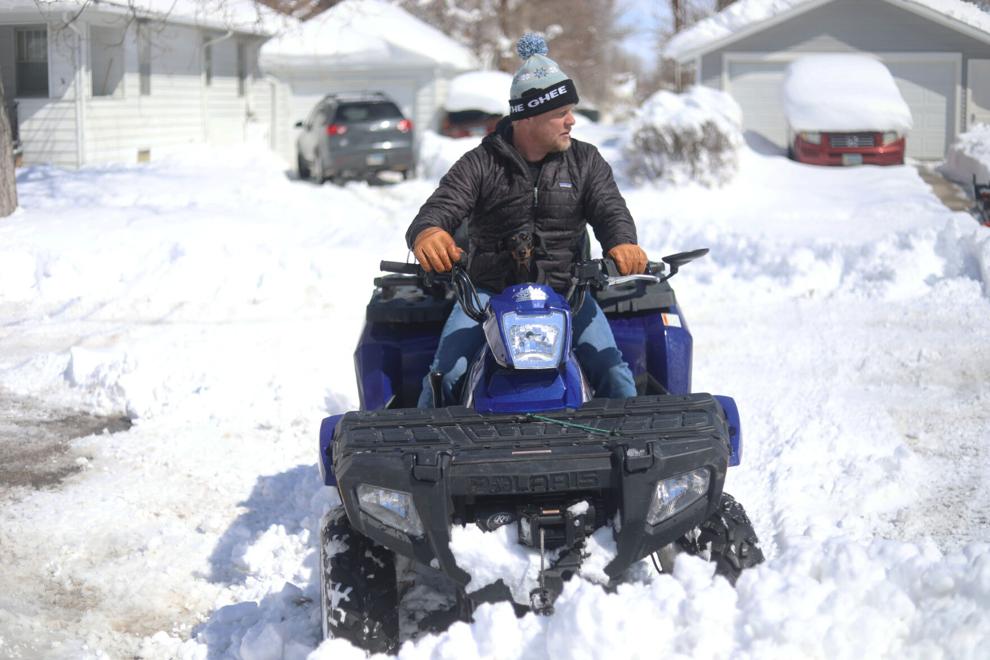 Snowstorm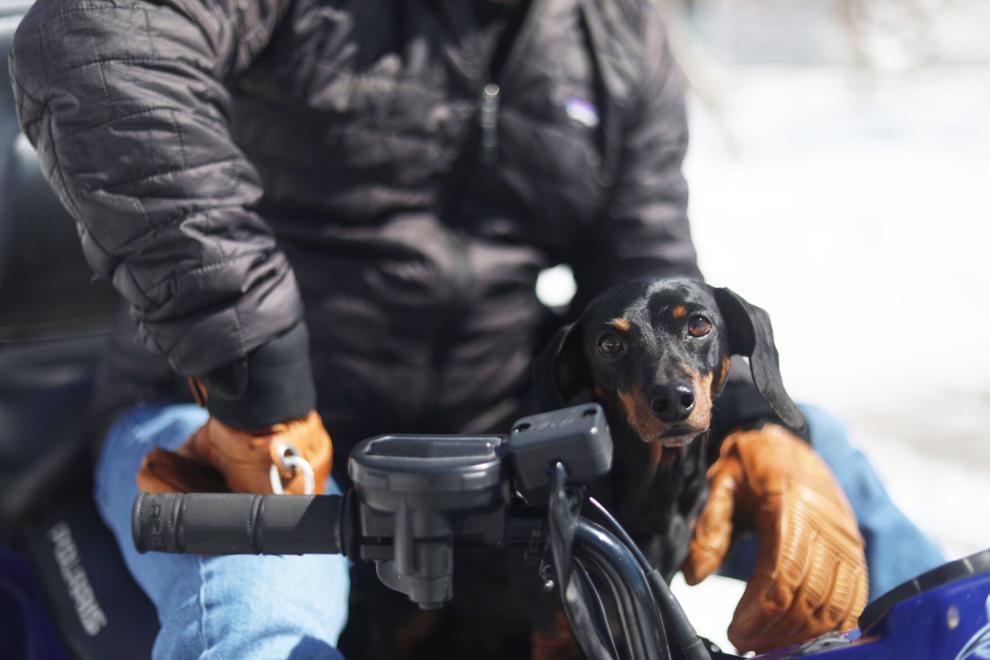 Snowstorm
Snowstorm
Snowstorm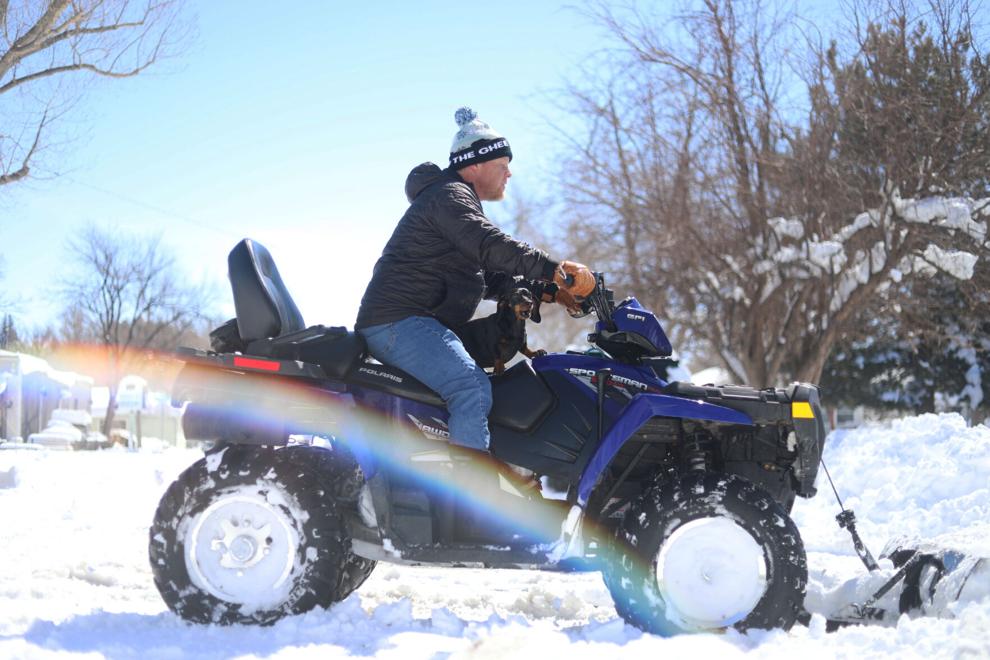 Snowstorm
Snowstorm
Snowstorm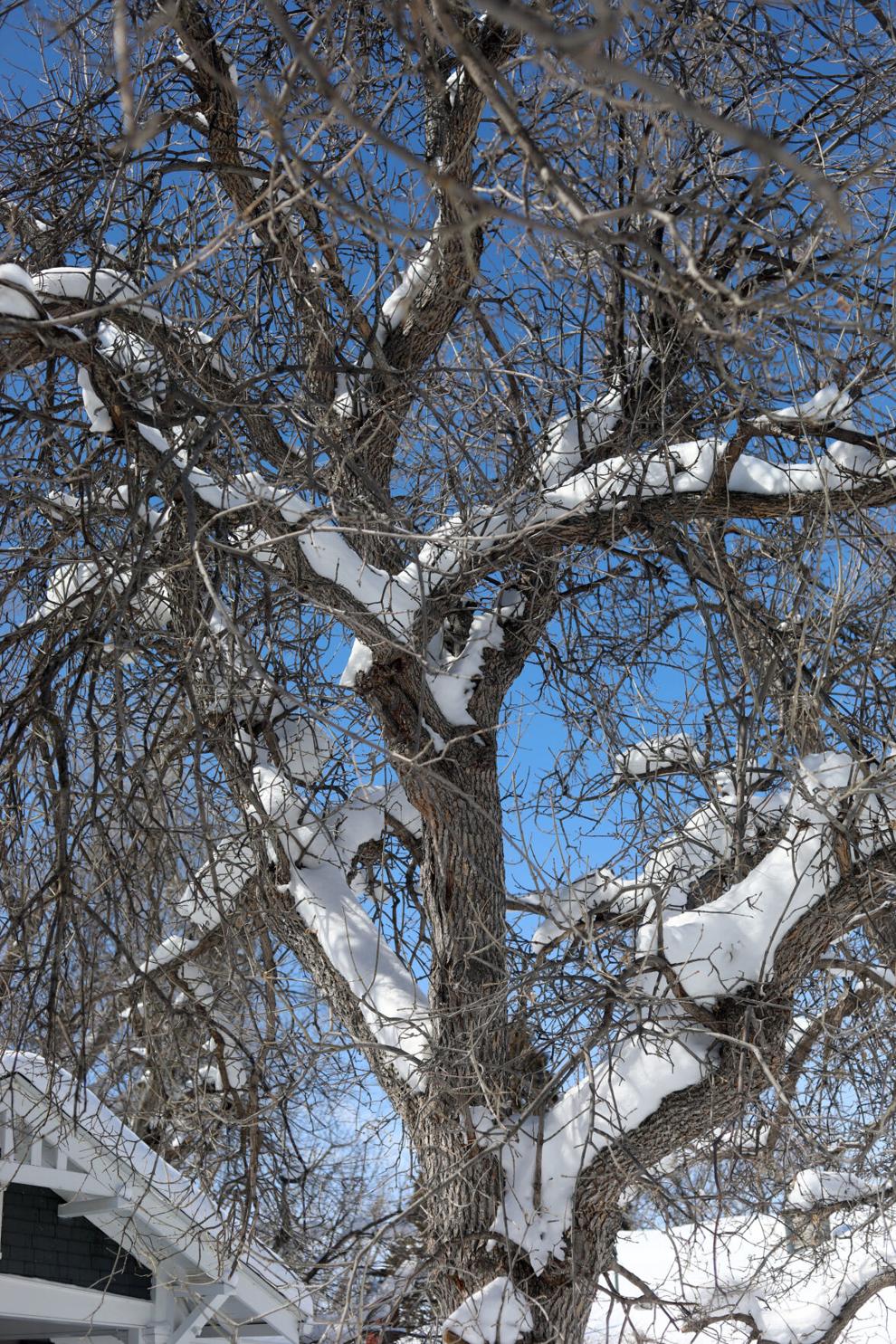 Snowstorm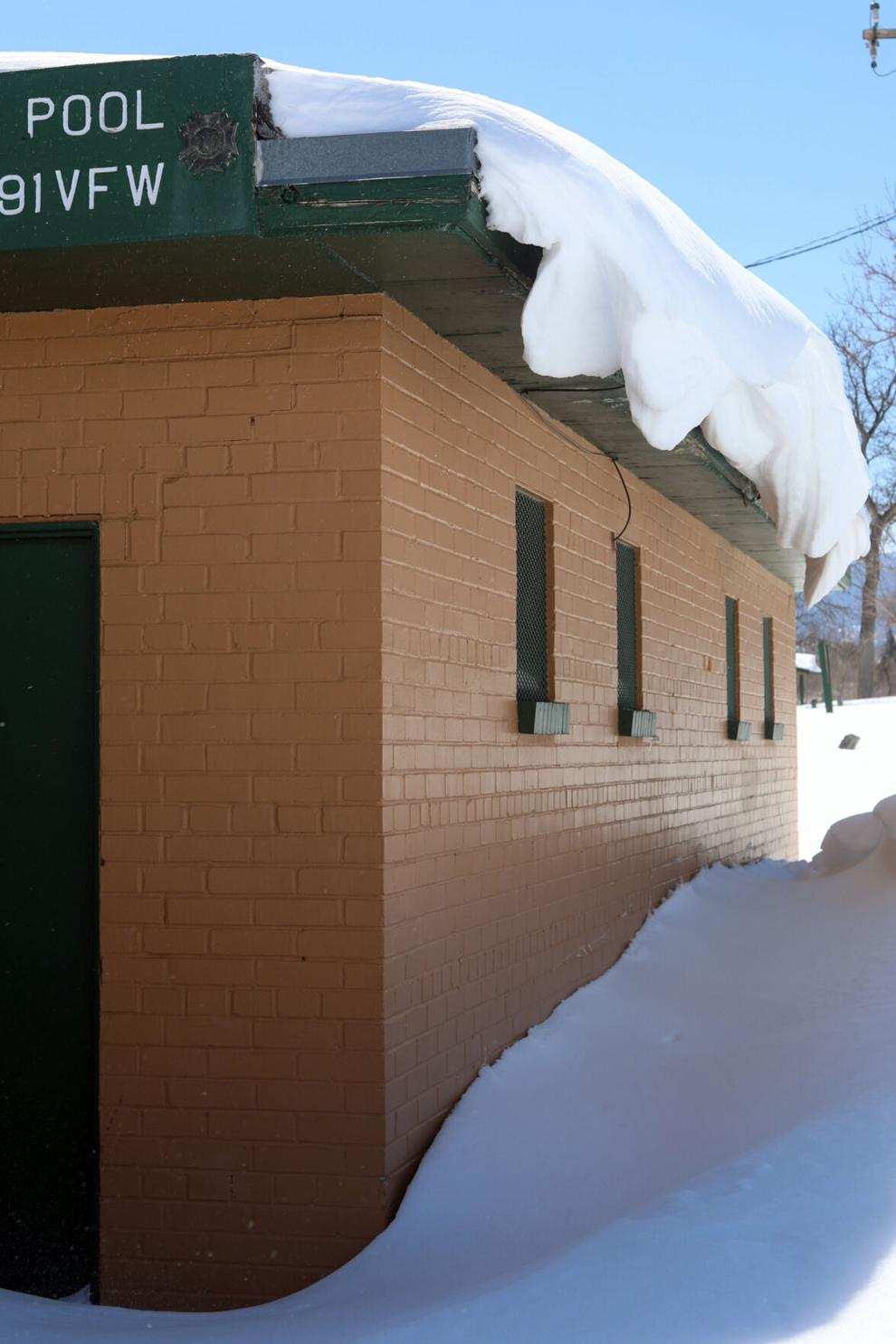 Snowstorm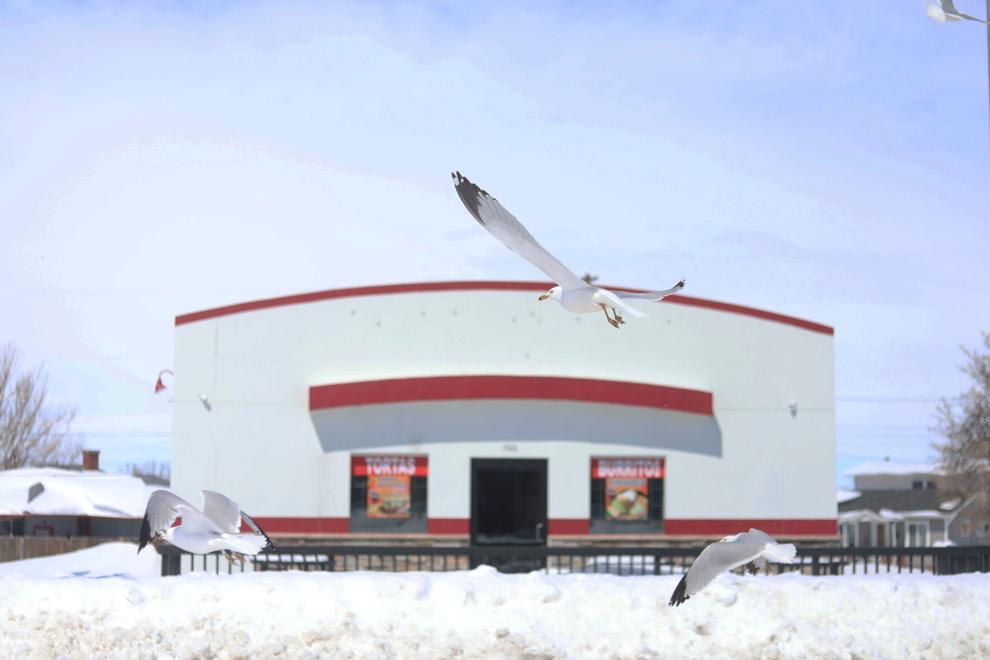 Cars covered by huge snowdrifts in Casper