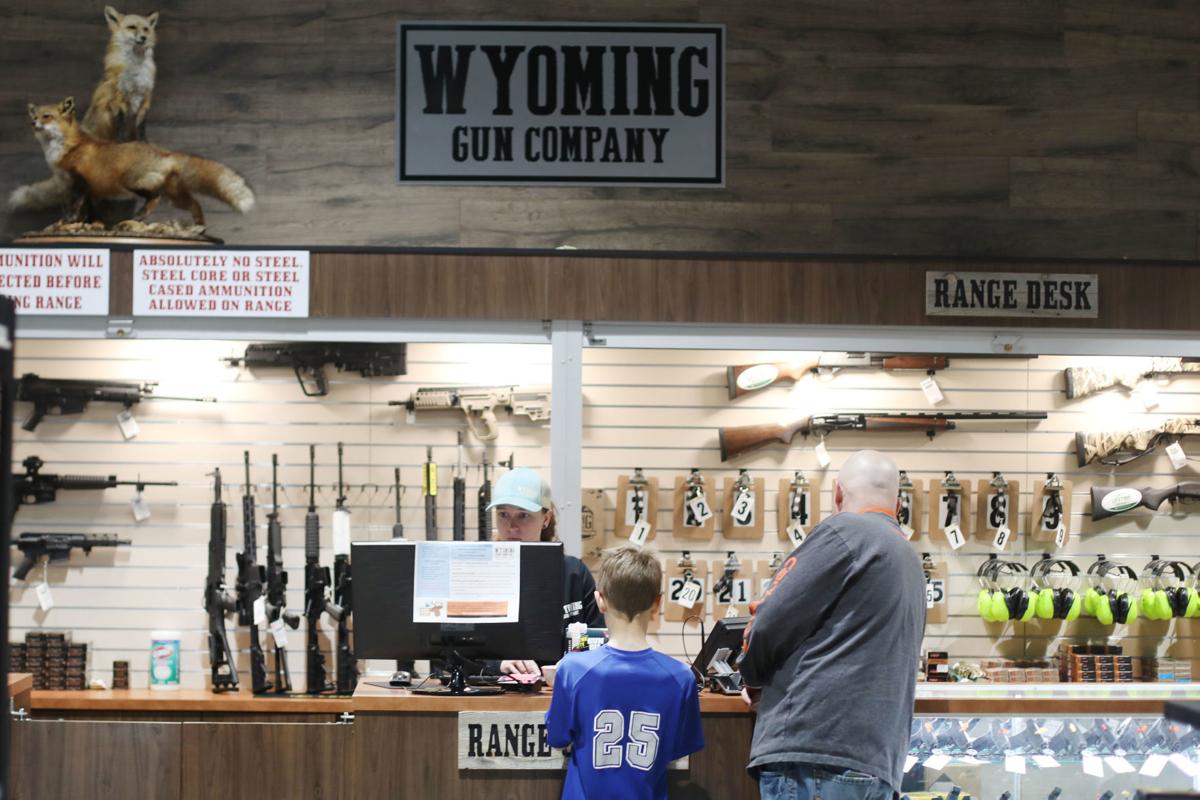 Three Wyoming gun shops say their businesses have seen an uptick over the past week, mirroring a national trend fueled by the spread of the novel coronavirus continuing across Wyoming and the nation.
"It's borne out of fear that people are going to go crazy," said Larry Frandson of Cody Wyoming Guns and Ammo, adding that he had seen at least a three-fold boost in his business.
"Have you seen it everywhere else? Yeah, it's definitely up," said a man at Frontier Arms in Cheyenne who did not give his name. "Just like everywhere else. It's an uptick. People are freaking out."
People have been rushing to stores everywhere to buy up supplies amid fears of how much havoc the coronavirus will wreak. Toilet paper and hand sanitizer quickly became a scarcity in Casper, as did bleach and other cleaning products. While state officials haven't mentioned firearms, they have urged people not to hoard supplies they don't need.
Lines snaking out of firearm dealers across the country have become common sights on newscasts and in newspapers. Sales of ammunition from one supplier in Florida were up 235 percent compared to February.
Jeremy Scribner of Wyoming Gun Company in Casper said the store saw an increase of gun and ammo sales last week. He said the store has shut down its firing range "because it was more for entertainment purposes."
"I'd say 50 percent of firearms we've sold in the last 10 days has been new shooters," he said, adding that wasn't typical.
He said some customers have been open about their firearm purchase being tied to the pandemic.
"Just concerns of protecting their homes and their food and everything else, everybody's buying everything up so that makes people nervous," Scribner said.
Frandson in Cody said he's seen three to five times the normal sales. He said a woman had come into his shop Wednesday who lived with her grandson and wanted a 9 mm pistol to protect herself, should anyone break in during the pandemic.
"I assured that I didn't think so, but she wanted to buy a 9 mm pistol anyway and so she did," he said.
He said 9 mm ammunition, common in pistols but also usable in rifles, and .222 ammo, for assault rifle-type weapons, had been selling rapidly. His suppliers are running dry, too.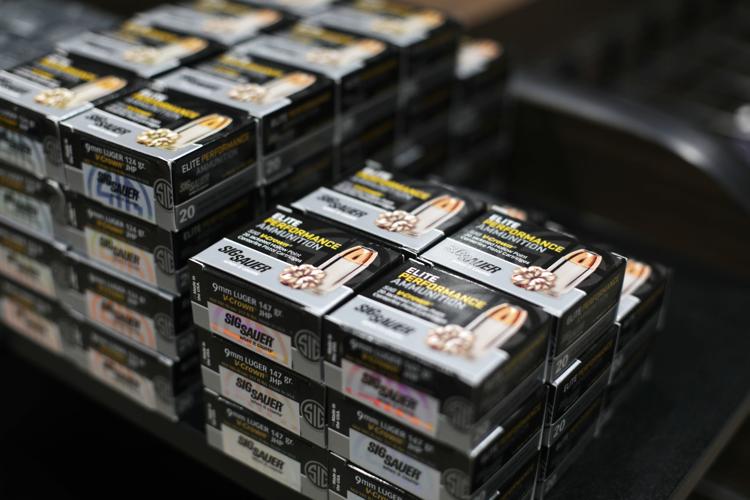 "Several warehouses that I work with, about 16 of them, they're out of tons of stuff," he said. "They only have a couple of cases of ammo. Just nothing much, they usually get pallet loads."
Asked if he, like Scribner, had seen a lot of new customers, Frandson said he's "had a lot of new customers, let's put it that way."
Calls placed to two other gun shops were either not answered or those who answered the phone declined to answer.
Shops across Wyoming have posted to their social media pages about their inventory. Triggers, a store in Mills, posted to its Facebook about delays and needing to shorten hours to process more deliveries. Rocky Mountain Gun Trader in Cheyenne posted about "increased traffic within the store" and staff "already push(ing)" themselves "to their limits with in-store customers."
Concerned about COVID-19?
Sign up now to get the most recent coronavirus headlines and other important local and national news sent to your email inbox daily.