A tornado has been reported traveling in the area north of Laramie.
The tornado was spotted moving east in rural Albany County, according to the National Weather Service's Cheyenne office, which posted about the storm on social media.
A tornado signature was seen on radar in the area southeast of Bosler, according to the weather service.
The weather service issued a tornado warning for east central Albany County and advised people living in the area to take shelter.
Around 7 p.m., the weather service issued an updated warning for Farthing and Horse Creek.
The tornado sighting came amid another day of severe thunderstorms across Wyoming.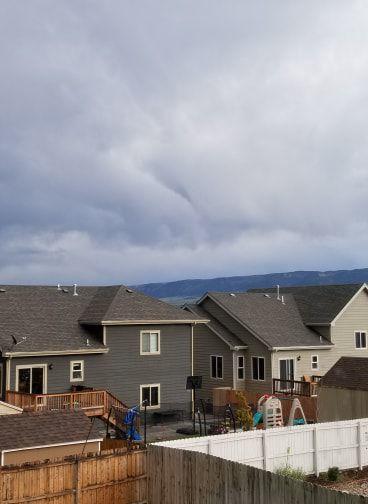 In Natrona County, a storm dropped heavy rain and hail, and a funnel cloud was spotted in Mills.