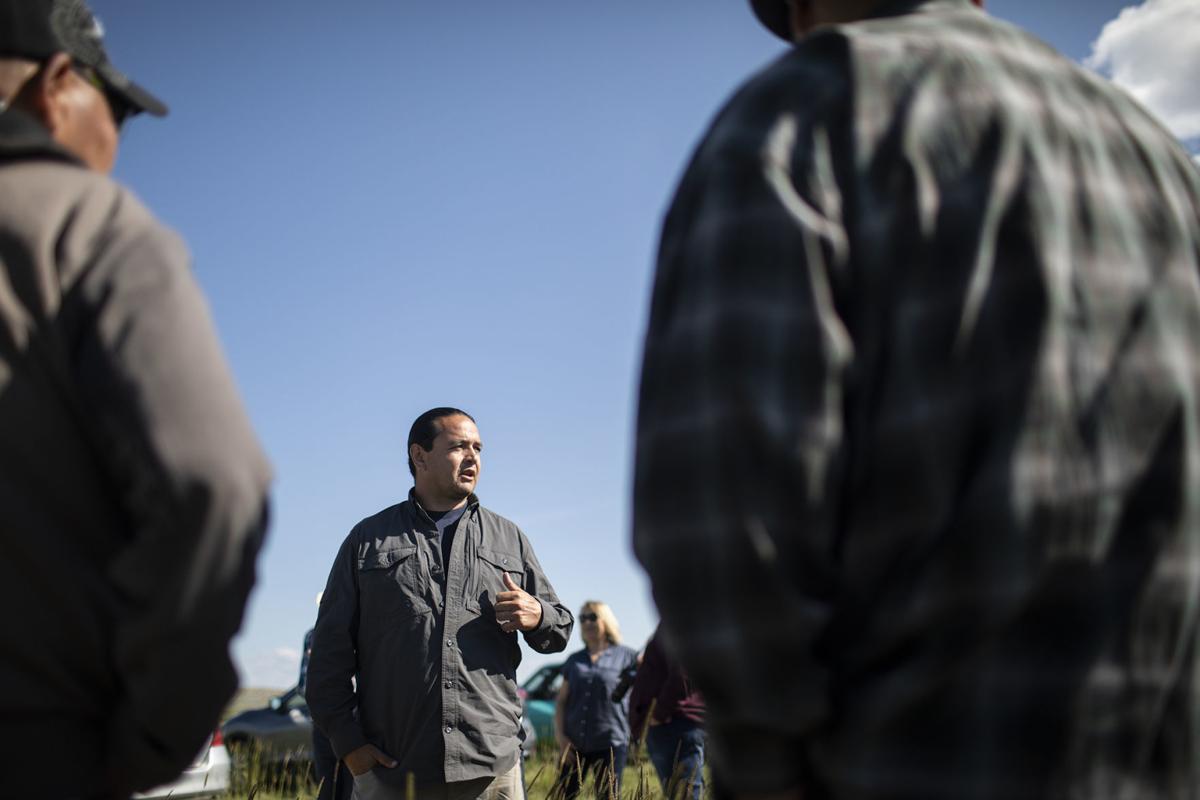 With the census count looming, tribal and government leaders have been working to ensure Indigenous people in Wyoming and other states are counted.
Advocates, government and tribal officials are hoping their efforts — from outreach, consultations with tribal leaders and an upcoming advertising campaign to attract local attention — lead to a more accurate Census count next year in Indian Country, a segment of the U.S. that some say has been under-counted in the past.
"We have been working closely with tribal governments for years on the best way to accomplish our goal of counting everyone in the 2020 Census," Dee Alexander, Tribal Affairs Coordinator for the U.S. Census Bureau, said in a Thursday press briefing.
"Historically, we're under-counted," said Eastern Shoshone Business Council Vice-Chairwoman Karen Snyder. "It's just so crucial. Hopefully we'll get our numbers up."
To do that, she said the tribe — one of the two Wind River Reservation tribes — has formed a committee made up of officials from several tribal agencies, like the utilities department, enrollment office and housing program, to look at ways to ensure all Eastern Shoshone citizens are counted in the upcoming census.
Among the positive effects of a higher, more accurate census count would be more federal money and grants for tribal housing to help fix a housing crisis among the tribe, Snyder said.
Federal efforts
Constitutionally mandated to occur every 10 years, the census affects how and where the government spends billions of dollars for services and infrastructure, the number of congressional seats allocated to each state and other public policy.
"It really comes down to power and knowledge and money," said Cathy Lacy, regional director of the Census Bureau's Denver Regional Office. "How do you determine what your community needs if you don't know what your community looks like?"
Part of the reason Indigenous communities haven't been accurately counted in the past, according to the National Congress of American Indians, is because counting people living on reservations or other remote areas, like in Alaska, is challenging. Households in poverty are also harder to count, and American Indians and Alaska Natives experience poverty at higher rates than the rest of the country.
Michael Gray is the president and creative director of G&G Advertising, which has been working on an advertising campaign for Indian Country. He said at the Thursday press briefing that other barriers include a lack of knowledge about the importance of the census and distrust of the federal government.
Also, Snyder, the Eastern Shoshone Business Council member, said situations where multiple families are living in a single-family home may be hesitant to be honest about the number of people living in a house because they are afraid of losing their housing or other consequences.
During the Thursday press briefing, U.S. Census Bureau officials and others said it has been working to ensure tribes and their citizens are more accurately counted this census.
Census officials said they've consulted with tribal advocates and tribal governments to come up with ways to better count American Indians and Alaska Natives.
In addition, the Census Bureau will for the first time give those who identify as American Indian or Alaska Native the chance to specify what tribe or tribes they identify with or are enrolled in.
Advertising and public service announcements through multiple platforms targeted to Indigenous people will also be used to raise awareness leading up to, and during, the census period.
"We are relying heavily on trusted voices in the community to help ensure everyone understands what is at stake in the 2020 Census," Gray said.
Individuals can respond by phone, mail, in your home through a census-taker and, for the first time this census, online.