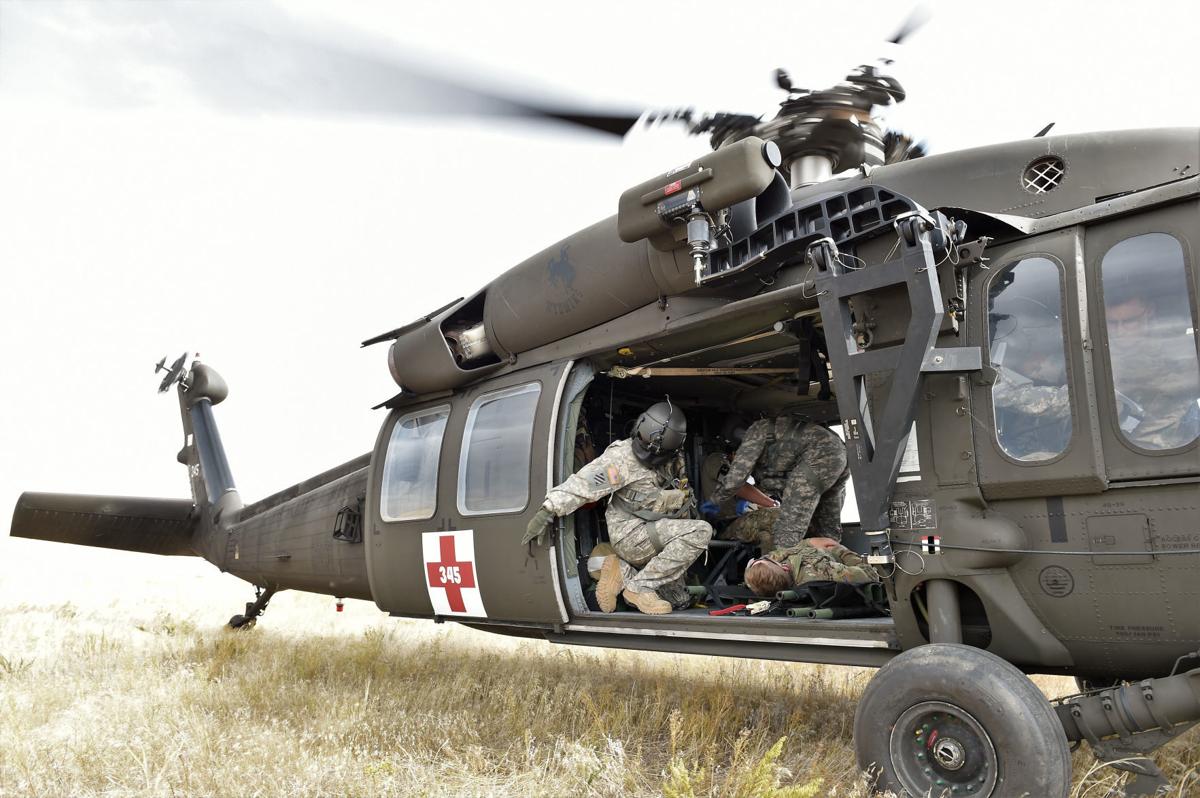 The troops — of the 2nd Battalion of the 300th Field Artillery — come from several western states from Nebraska to Washington, according to a press release from the state Military Department. The Wyomingites in the unit come from more than two dozen communities here, from Casper and Lovell to Cheyenne and Moorcroft.
The Military Department will hold a sending-off ceremony for the unit at Natrona County High School on Wednesday, which will start at 4:30 p.m. Gordon and the adjutant general of the department, Maj. Gen. Greg Porter, will both be in attendance, as will be other senior officers from the state guard. The event is open to the public.
The troops will travel from Casper to Fort Bliss in Texas, likely on Thursday, department spokeswoman Deidre Forster said. They will prepare for their deployment there before heading to various locations in the Middle East.
It's unclear exactly where exactly the troops will be stationed, as different parts of the unit will travel to different areas, Forster said. Some will be involved in artillery support. All will be under the umbrella of the U.S. Central Command, which covers Iraq, Afghanistan, Kuwait and the United Arab Emirates.
An armed services news site quoted an officer in the unit, Capt. Ivo Wambeke, as telling his soldiers in September that "we're going to deliver rockets first class to the enemy." According to previous statements from the department, the unit uses large rocket launchers — HIMARs in military speak — attached to trucks.
The deployment is this unit's sixth since Sept. 11, 2001, according to the department. It's part of a broader wave among Wyoming guard units, which began in January with a medevac unit that was sent to Afghanistan. In all, roughly 300 soldiers will deploy from six units between January and September. It's the largest Wyoming contingent sent overseas in nearly a decade.
Each unit will last spend nine months overseas before returning stateside. Forster said the artillery unit that's departing Casper this week will return next winter.
Follow education reporter Seth Klamann on Twitter @SethKlamann
Be the first to know
Get local news delivered to your inbox!