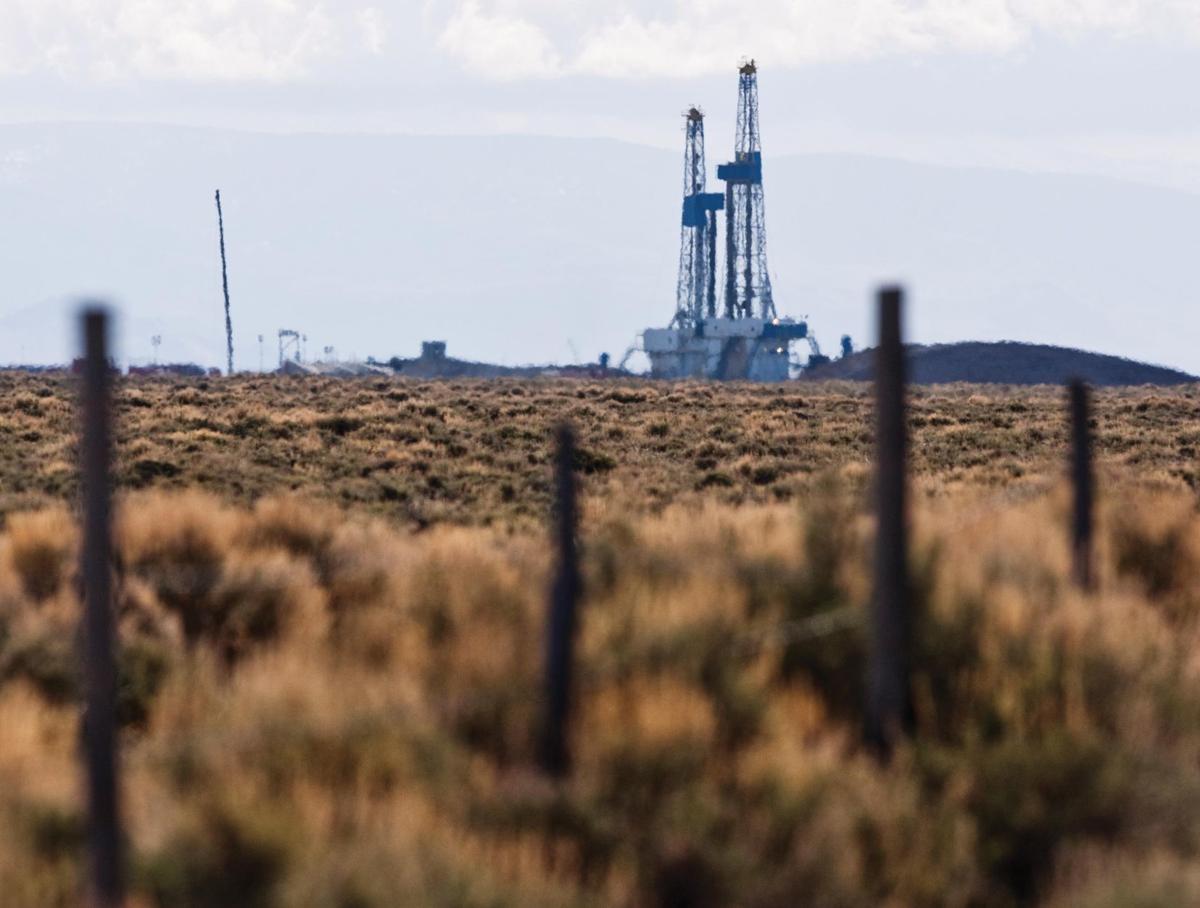 PINEDALE – After dropping to one rig for drilling new wells the last quarter, Ultra Resources announced complete suspension of its drilling program in the Pinedale Anticline by the end of this month.
The announcement came from Ultra Petroleum CEO and President Brad Johnson, who said lenders unanimously agreed to amend the struggling company's credit operations.
"This amendment provides flexibility for the company to suspend drilling in the Pinedale field while natural gas pricing remains near multi-year lows and preserves its highest value inventory for future development locations to be developed under more favorable commodity pricing conditions," he said in the Sept. 17 release.
Reducing drilling and completion costs in the fourth quarter will save about $30 million, according to his statement. Production is set to continue, "unchanged at 238 to 244 (billion cubic feet)."
Ultra's regulatory director Kelly Bott explained what this means to Pinedale and Sublette County.
"In the current natural gas price environment, Ultra has decided to suspend our drilling program," she said in a Sept. 24 email. "We will continue to operate and produce the more than 2,000 wells in the basin with local employees and contractors. All of Ultra's business is located in Sublette County, Wyoming, and the continuous operations of these assets with dedication to financial discipline, safety, environmental stewardship and regulatory compliance remain critical to the company's long-term success."
The company's Sept. 17 announcement contained similar assurances: "Base production performance continues to be strong and we expect this out-performance to offset the incremental production for the fourth quarter that would have occurred from new wells drilled."
Looking ahead to 2020, it says, the preliminary outlook assumes there will be no drilling next year either. "Accordingly, production next year is expected to be from proved-developed producing wells, resulting in a full-year 2020 production estimate of 180 to 195 Bcfe."
Johnson said the decision to cancel drilling new wells in the Pinedale Anticline is prudent.
"The decision to suspend drilling demonstrates our commitment to financial discipline. In the current price environment, it is difficult to support investment in new well development in Pinedale," he stated. "Fortunately, we have a significant production profile coupled with a low-cost structure that can generate strong cash margins. We believe that our proved developed producing reserves and the low base decline of Pinedale will generate substantial free cash flow for the foreseeable future and will provide the company sufficient liquidity to implement the reduction in capital investment.
"In the near term we will direct our free cash flow to the repayment of the credit facility, building flexibility for the company as we continue to focus on improvement of the overall capital structure," he added.