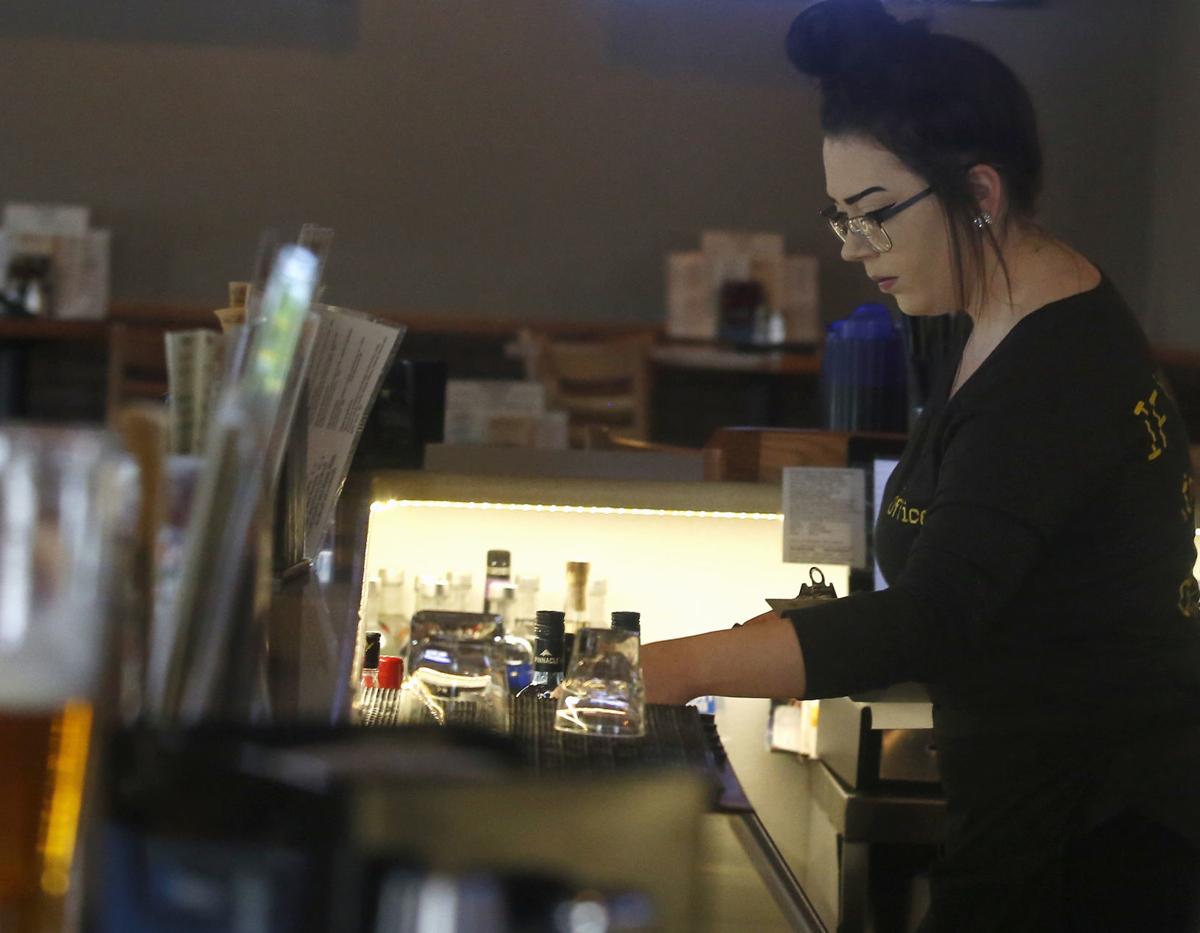 The Wyoming Department of Workforce Services, which handles claims for unemployment insurance in the state, has been inundated with calls this week amid coronavirus-related business closures.
"There's definitely been an uptick," Ty Stockton, communications manager for the agency, said. "Right now, wait times have been at least an hour."
And that's with 37 people taking calls, he added.
With the restaurant and food service industry alone making up 10 percent of the state's workforce, accounting for 28,700 jobs in 2019, the number of Wyomingites out of work is expected to soar.
Stockton could not provide exact figures for how many unemployment insurance claims the agency has received in recent days because there's typically a 1-2 month lag on that data. Though Stockton did say they are hoping to have updated figures earlier than that, it would take at least a few weeks to know the exact volume of claims the agency has received in response to the closures.
But Stockton did say it's "very rare" for the agency to receive the influx of claims it's currently dealing with.
He suggested people looking to file a claim for unemployment do so online, given the long phone wait times.
"The phone line is pretty well taxed," he said. "So we're trying to direct people to the website."
Stockton said most people whose jobs have been eliminated or suspended amid the closure order would qualify for the unemployment insurance, as the benefits are available to individuals who are unemployed through no fault of their own.
As far as the scope of the mandated shutdown, Gordon's order, made in conjunction with the state health officer, requires closed most "non-essential" establishments, while still allowing restaurants to offer delivery and curbside pick-up.
"In an effort to stop the spread of the coronavirus (COVID-19), the Wyoming Department of Health finds it necessary to protect the health of the public by implementing emergency measures to close all restaurants, bars, theaters, gymnasiums, child care facilities, K-12 schools, colleges, universities and trade schools, in the State of Wyoming, with certain exceptions. This Order is effective immediately, and shall remain in effect until April 3, 2020," the order reads.
Gordon is not the first governor to take such an action. As the novel coronavirus continues to spread across the U.S. and abroad, state and local officials have taken decisive action, with many jurisdictions ordering closed public gathering places like bars and restaurants. Before Gordon's announcement, Laramie County officials had already taken the step in their community, and Natrona County officials announced it would order the same for its local establishments minutes before Gordon's order was announced.
Similar orders have been imposed across the U.S., and in California the order has been taken a step further, with the governor ordering all people to stay in their homes except for essential trips out.
The measure also follows guidance from the World Health Organization and the White House, both of which have urged social distancing and limiting any gathering to 10 people or fewer.
Gordon's order is in effect until April 3, though many national experts say social distancing may be necessary for longer to quell the spread of the virus which had killed at least 10,000 people globally as of Friday morning.
Follow local government reporter Morgan Hughes on Twitter @morganhwrites
Concerned about COVID-19?
Sign up now to get the most recent coronavirus headlines and other important local and national news sent to your email inbox daily.