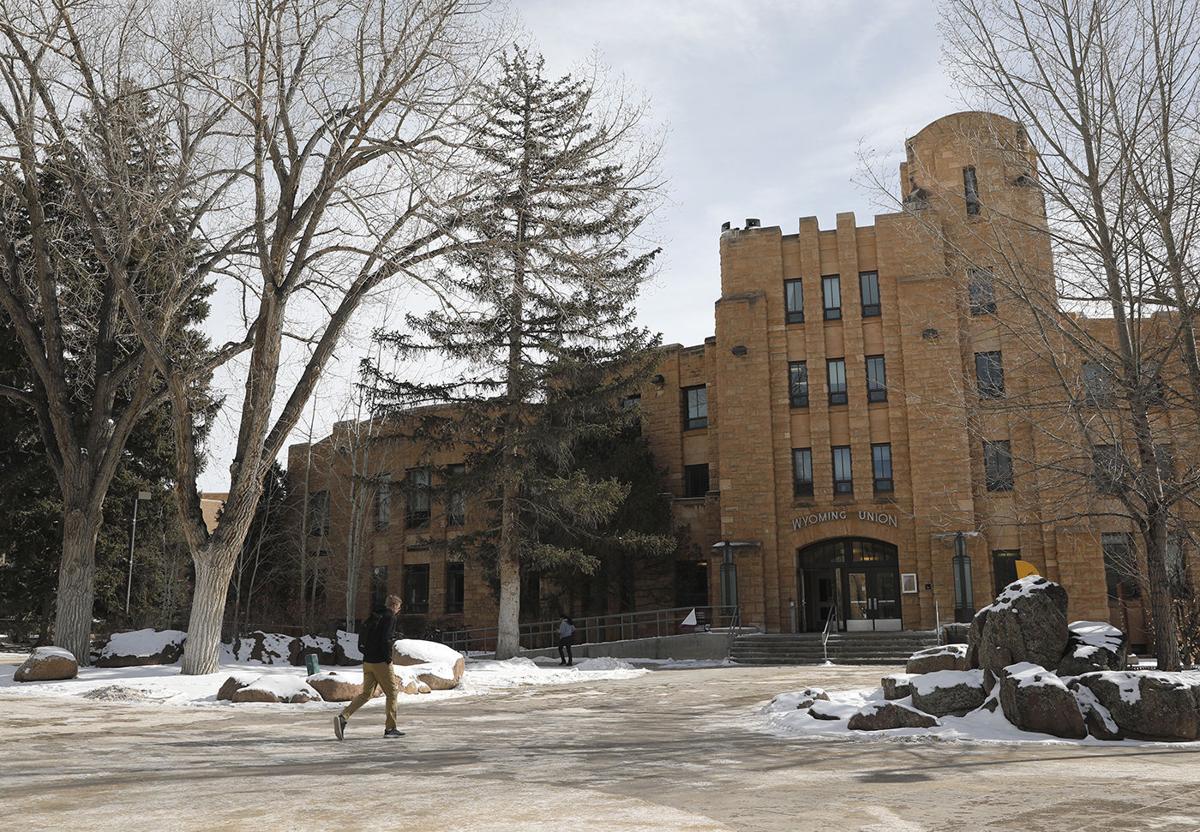 The University of Wyoming is undergoing a transformation. The state's sole four-year public school is being reshaped to meet broader goals and fit a smaller budget, but a key position in that transformation is about to be vacated.
Vice President for Research and Economic Development Edmund Synakowski will leave the university Aug. 30 to join the University of Nevada, Las Vegas.
President Ed Seidel wished Synakowski well in a release earlier this month, but now leaders must fill a role integral to meeting the institution's new goals.
"This is an incredibly important role at UW, going to the heart of a research-intensive university; helping to raise new revenue streams from federal agencies and corporate partnerships; and supporting our efforts to be an even stronger engine for innovation for the state," Seidel said in a press release.
Gov. Mark Gordon instructed the university to trim 10% of its budget this summer — or roughly $42 million. The university plans to find at least $15 million by cutting academic programs, all of which are currently under review.
Seidel hasn't shied away from this reality but he has expressed optimism about the institution's ability to adapt by focusing its mission, largely around research and economic development.
This position is the primary overseer of the university's research efforts, which go hand in hand with finding novel revenue sources for the institution, university spokesperson Chad Baldwin explained.
Seidel wants the university to be a top-rated research institution to bring in new money for both new research and to help prepare completed research for "commercial application," Baldwin said. He explained Seidel hopes whoever takes over this role will be responsible for overseeing those efforts, but will also lead work to find new partners.
"He's thinking in terms of private foundations … national laboratories, and then corporate partnerships" to fund new research, he said.
The position is also a key player in the Wyoming Innovation Network — a new collaboration between the university, the state's community colleges and Gordon's office to promote "economic development" through the same four pillars the university is hoping to rebuild upon.
Gordon shared details of that effort in January, explaining his goal of better collaboration between the community colleges and the university, more online learning options and "joint educational programming" across the state so a student's geography won't be a barrier.
The network also intends to find alternative revenue streams to support new programs, particularly through private sponsorships.
Baldwin said there isn't a timeline to fill the position, but added Seidel is planning a national search.
Follow health and education reporter Morgan Hughes on Twitter @m0rgan_hughes