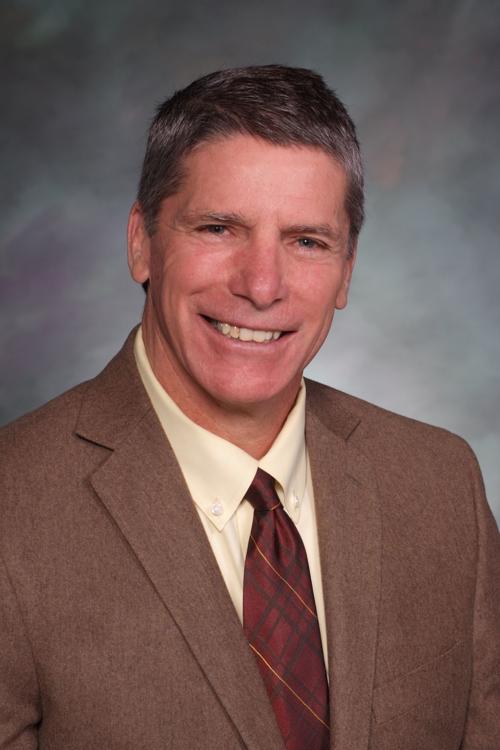 It's hard to pinpoint what makes a leader in the Wyoming Legislature. Sometimes it's a powerful committee chair. But other times, leadership can come from an understated workhorse or an outspoken proponent of a certain political philosophy.
Beyond the key members of leadership — think regulars like Steve Harshman or Drew Perkins or even Democratic leaders like Chris Rothfuss or Cathy Connolly — here are several lawmakers who were recognized by their peers as possessing some intangible quality that will help them rise above the fray in the 2020 session.
Sen. Larry Hicks, R-Baggs
A fiscal conservative with a strong agricultural background, the Baggs resident has been looked to as a reliable presence in the statehouse throughout his near decade-long Senate tenure. Leading up to session, Hicks has gained an increasingly prominent role on the powerful Joint Appropriations Committee, imposing as strong a presence on the committee as its influential chair, Eli Bebout, winds down a more than 30-year career in public office.
Sen. Affie Ellis, R-Cheyenne
Already considered one of the stronger voices in the Senate, Ellis has spearheaded a number of significant initiatives across the state in recent months. Along with Andi Clifford, D-Riverton, she has played a key role in the state's new Missing and Murdered Indigenous Persons Task Force. She has also been an important figure in the effort to increase female representation in the Wyoming Legislature. Another lawmaker with a high ceiling.
Sen. Eili Bebout, R-Riverton and Rep Bob Nicholas, R-Cheyenne
Though no longer Senate president, Bebout was still a strong voice on the floor throughout last year's general session and, as the Joint Appropriations Committee co-chairman, still pulls a lot of weight among his peers. Expect that to continue this session. Nicholas, his co-chair on the House side, will cast a similar presence on budget discussions this year.
Sen. Ogden Driskill, R-Devil's Tower The Senate vice president, Driskill is an efficient diplomat on the Senate side and a strong leader with strong business and agricultural expertise. You'd be hard-pressed to find a conversation in the Legislature he is not a party to. He is also a key part of getting things done. As one of his peers described him, "Sen. Driskill has become instrumental in Senate leadership, having presided over the Senate in a confident and dignified manner for several days last year while president Drew Perkins was out ill."
Rep. Mike Greear, R-Worland
A member of a number of key committees in the Legislature as well as chairman of the House Minerals and Economic Development Committee, Greear is considered one of the best committee chairs in the Legislature. He's also regarded as "very thoughtful with an independent mind," according to one comment in our survey. The number of people who flock to his desk for information during Committee of the Whole is very telling.
Rep. Eric Barlow, R-Gillette
Already in a powerful position as House Majority Floor Leader, Barlow is a well-respected presence on the House floor, known for his balance and intelligence on a multitude of issues. As such, having Barlow co-sponsor a piece of legislation is considered to one of the strongest endorsements a legislator can get.
Rep. Albert Sommers, R-Pinedale
Regarded as one of the most intelligent members of the House of Representatives, the Pinedale native is extremely diligent and well-read, and plays a critical role in almost every policy discussion. As a member of the Joint Appropriations Committee, he also has an outsized influence on the purse as well.
Rep. Sue Wilson, R-Cheyenne
The Cheyenne lawmaker is another intelligent and thoughtful voice in the Legislature and — as a co-chair of the Joint Committee on Health and Human Services — will preside over some of the most significant fiscal and public health issues facing an aging state in the coming years. Wilson, like Sens. Charlie Scott, R-Natrona County, and Fred Baldwin, R-Kemmerer, is expected to play a major role when Medicaid expansion comes up this session.
Sen. Michael Von Flatern, R-Gillette
While considered by some to be too moderate for leadership, the Campbell County lawmaker could easily be considered among the Senate elite, leading the charge on controversial bills while providing a more middle-of-the-road perspective for a chamber that has become increasingly conservative in recent years.
Sen. Dan Dockstader, R-Afton
Popular and even-keeled, Dockstader is not the loudest member of the Senate, but is an efficient lawmaker nonetheless and will more than likely be a key player in negotiating the 2020 budget as session draws down.
Others to watch: Cale Case, Tyler Lindholm, Steve Harshman, Drew Perkins, Tara Nethercott, Andy Schwartz, Charlie Scott, Bill Landen, Hank Coe, Jim Anderson, David Northrup, Jim Blackburn, Lloyd Larsen, Fred Baldwin.
Be the first to know
Get local news delivered to your inbox!