With Wyoming's breathtaking landscapes, boundless outdoor opportunities, one of the nation's lowest tax burdens and a degree of solitude paralleled by few places, one would think the Equality State would be a hotbed for America's wealthiest individuals.
In fact, Wyoming's tax structure is tailored to benefit its wealthiest residents, with a system set up so the poorest 20 percent of the population can proportionally pay up to six times as much in taxes as their wealthy counterparts, according to a 2018 report from the Institute on Taxation and Economic Policy. This puts Wyoming in the company of states like Washington, Texas, Florida, South Dakota, Nevada, Tennessee, Pennsylvania, Illinois and Oklahoma.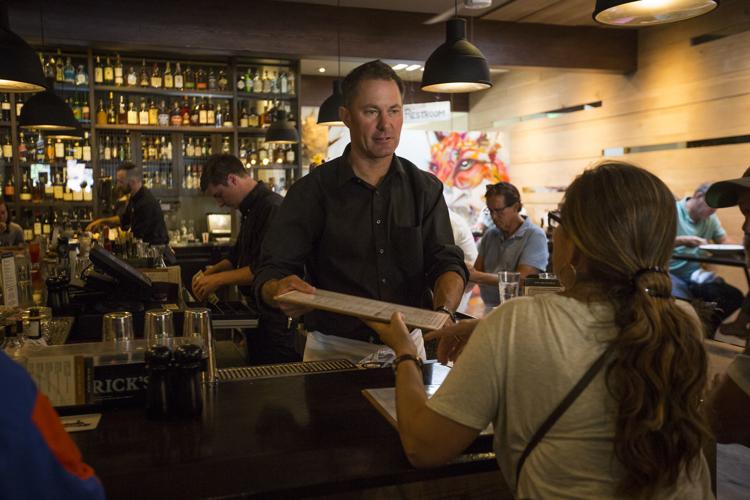 With these advantages, the nation's richest residents have seemed to take notice. According to a review of the millionaire population per state conducted by Phoenix Marketing International, states like Washington, Wyoming and Illinois currently count some of the highest percentages of millionaires per capita out of any states in the country.
However, between 2010 and 2016, Wyoming's growth in that category – 22 percent – has failed to match rates of growth seen around the country following the recession, particularly in states like Colorado, Utah, North Dakota, Montana and Idaho, which have all seen increases in $1 million-plus tax filers of 70 percent or higher in that same period, according to IRS data.
Wyoming's overreliance on extractives
Some of the reasoning has to do with the busts seen in the nation's extractive industries in the years following the recession – particularly the 50 percent drop in oil prices and 40 percent drop in natural gas prices seen in 2015.
According to Wenlin Liu, chief economist with the Economic Analysis Division of the Wyoming Department of Administration and Information, Wyoming's slow rate of millionaire growth mirrored states where there was either a high proportion of mineral extraction – such as Oklahoma, West Virginia and Alaska — or were hit particularly hard by the 2008 financial crisis and the ensuing recession, like New York, Massachusetts and Nevada.
Though Wyoming has experienced an increase, the slow growth rate is not helped by the nature of its industries, the owners of which don't have to live in Wyoming to reap the benefits.
"We do have a problem with the 'resource curse' – we as a state have placed most all our eggs in the energy resource basket," Jason Shogren, a professor of economics at the University of Wyoming, wrote in an email. "Today, most owners of these resources don't necessarily live in Wyoming anymore. The question then is what other industries do we have that could generate more millionaires?"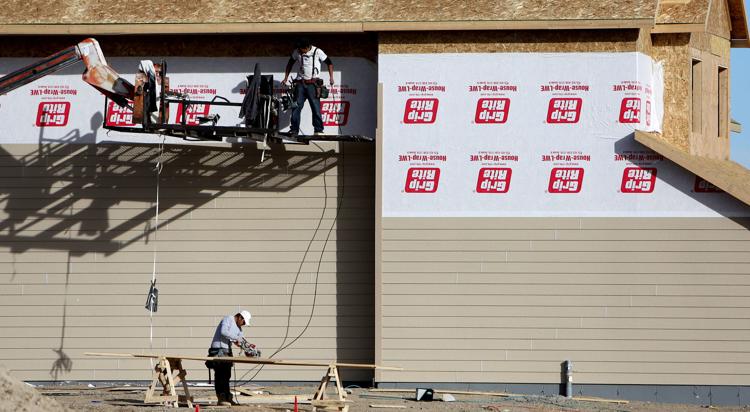 While Wyoming did have one of the nation's highest per capita growth rates in regard to its gross domestic product in 2017, the lion's share was due to its rebounding oil and gas industry. Ranked 20th in the nation in terms of overall growth, the Wyoming economy was still well below that of Colorado (ranked second), Utah (ranked fifth) and Idaho (ranked seventh.)
"What do we have: Agriculture? Recreation? Service industry?" noted Shogren. "And if someone has an idea that generates them a $1 million-plus per year, they usually leave to urban centers where the people are and where the operating costs are lower."
What about North Dakota?
On the whole, Liu added, there is not much difference between millionaires and median-earning households in terms of overall migration.
Between 2010 and 2015, the overall migration pattern in the United States continued much as it has over the past several decades, with Northeasterners moving to states in the Southeast like Florida, the Carolinas and Georgia. In the West, the states with the largest population increases also experienced the largest degrees of growth for their wealthy populations, including neighboring states like Colorado and Idaho.
There were some eyebrow-raising exceptions, however. Despite – like Wyoming – an energy-centric economy and a lack of a true urban center, North Dakota actually experienced one of the nation's highest rates of growth for millionaires.
Much of this, said Liu, was simply due to the fact that shifts in North Dakota's extraction economy were much more significant than those seen in Wyoming over the past several years. Between 2010 and 2015, oil production in North Dakota increased nearly four times – growing to 12.5 percent of the national total – with employment in mineral extraction more than doubling, and the state's population exploding along with it.
"The change of oil extraction industry to North Dakota is dramatic and monumental," said Liu. "It's upside down, particularly to a small economic state's economic condition, government revenue stream and residents' income and wealth."
That growth has coincided with a rise in the incomes of average North Dakotans.
Between 2010 and 2015, median household income there increased by nearly 25 percent – the highest such growth in the nation – with the number of households earning $200,000 or more growing 160 percent. Wyoming's growth in that income bracket, meanwhile, was just over 38 percent – ranked 42nd in the nation.
Why doesn't Wyoming attract more rich people?
Wyoming's low taxes are often a point of pride when discussing the state's business climate. However, it has not translated to population growth – particularly for migrant retirees or the adventurous wealthy looking for a friendly tax haven.
One significant question is whether or not Wyoming has maintained prestige with the young rich, who may see places like Jackson – the locus of the state's wealthiest – as more a place to visit rather than settle down.
Part of this, said Shogren, is due to the state's lack of arts to attract the "smarts" seen in wealthier locales like Palo Alto, California, and Austin, Texas.
"Ask yourself where would you set up your home in Wyoming if you only lived here for tax purposes?" Shogren said. "Jackson, Pinedale, Sheridan, Dubois, Laramie, Saratoga, Ten Sleep ... these all seem old new money nowadays. What about the new, new money from San Francisco or Austin, or other IT centers? Do they want to come to Wyoming or to Idaho or Colorado, which are both arguably a bit hipper than Wyoming."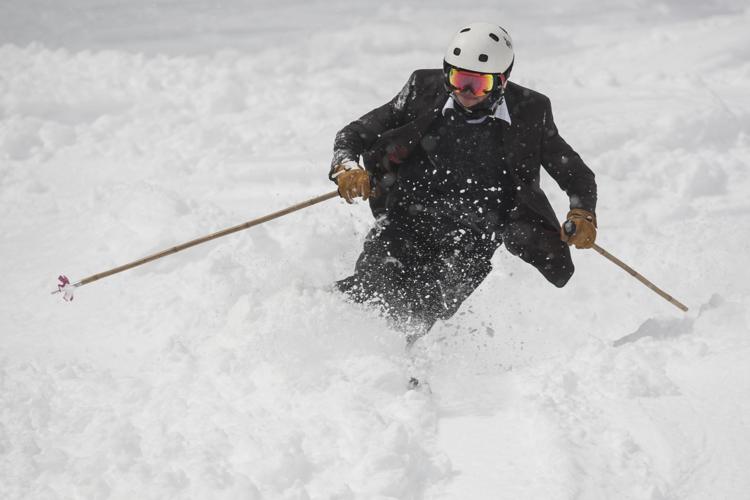 "If a rural city invests in its arts and music scene, smart, hip people looking for big city amenities at small town prices will find them," he added.
"The reason more actively-earning millionaires are not in Wyoming has to do with non-economic factors, particularly pertaining to social life," Robin Lee Allen, a managing partner with a private equity firm in New York City (and once quoted in a piece called "My Trust Fund Made Me Miserable" in the New York Post) wrote in an email. "A lack of renowned universities, limited population diversity and the persistent boom-and-bust nature of the local economy limit interest in this very attractive region to traditional, old-school elites. Rising elites seek nightlife, education and a diversified economy. Locales like New York, San Francisco and Singapore cater to these people."
"As these new elites mature, they will probably begin acquiring third homes in Wyoming," he added. "Jackson Hole and Billings, in neighboring Montana, remain big draws to people of a certain culture."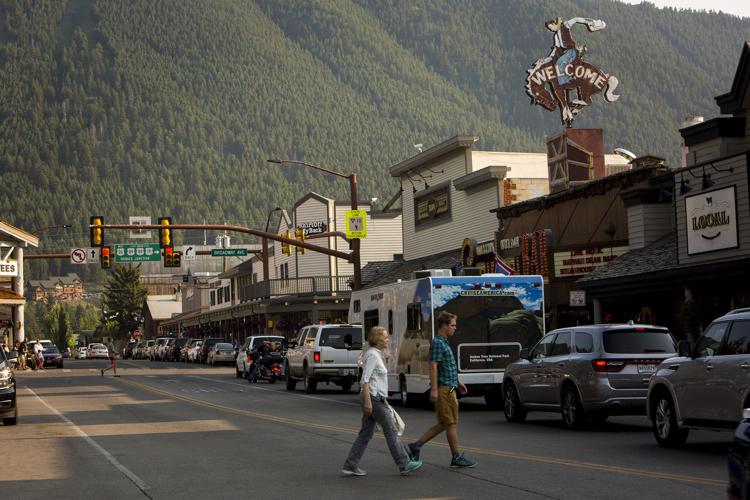 But what about retirees or bargain hunters?
For the population aged 65 years or older looking to keep more of its income, more people consistently moved out of Wyoming than moved into it for retirement, with Sheridan being the only exception.
"Older migrants choose retirement destinations in the Southeast such as Florida, Georgia, South Carolina, North Carolina, Texas and Arizona," said Liu. "Tax burden is definitely a factor, but the weather is still proven to be the most important factor for these older migrants."
Wyoming's tax structure is beneficiary to the wealthy, but its cost of living is also low — ranked fifth in the nation, according to figures presented to the Wyoming Legislature by the Legislative Service Office this year. However, other costs soon become apparent. Though some studies and surveys show Wyoming's tax burden as one of the nation's friendliest (Cheyenne, for example, was named as having the second-lowest overall tax burden for a family earning $150,000 or less per year in the nation in a study conducted on behalf of the Washington, D.C. city government), Wyoming might not be as cheap as commonly thought.
Liu pointed to the U.S. Bureau of Labor Statistics' Consumer Expenditure Survey, a regular study by the department that collects information on Americans' buying habits. Crunching the numbers, Liu notes that Wyoming's median home value ranked as 21st highest in the nation, and its gross rents ranked as the 29th highest in the country between 2013 and 2017.
After factoring median household income for home owners and renters respectively, Wyoming then becomes the 24th "least affordable" place to live, Liu said
"And Wyoming has probably one of the highest health insurance costs," he added, highlighting a Huffington Post story that named Wyoming the nation's ninth least affordable state in that regard.
Above all, the main characteristic of the ultra-rich is that very few of them actually have to work. According to a recent piece from the Tax Policy Institute, for the top 0.1 percent of income earners (those making $3.4 million or more), more than half of their income comes from interest, dividends and capital gains.
And oftentimes, that money is not subject to taxation at all, making the need to live in a low tax state almost a moot point.
"Many millionaires get their money from investments, which are not subject to income tax at all, and only to capital gains tax when they withdraw their investments, so they are not even subject to any sort of income tax," Hillary Reiter, a public relations professional in Park City, Utah, wrote in an email. "Secondly, there are quite a few states with no income tax, and Wyoming has less to do than most of these states — such as comparing it to an area such as Austin, Texas, which also has no income tax, making it not a draw in any way."
Editor's note: This story has been updated to correct an error pertaining to the number of wealthy zip codes in the United States.