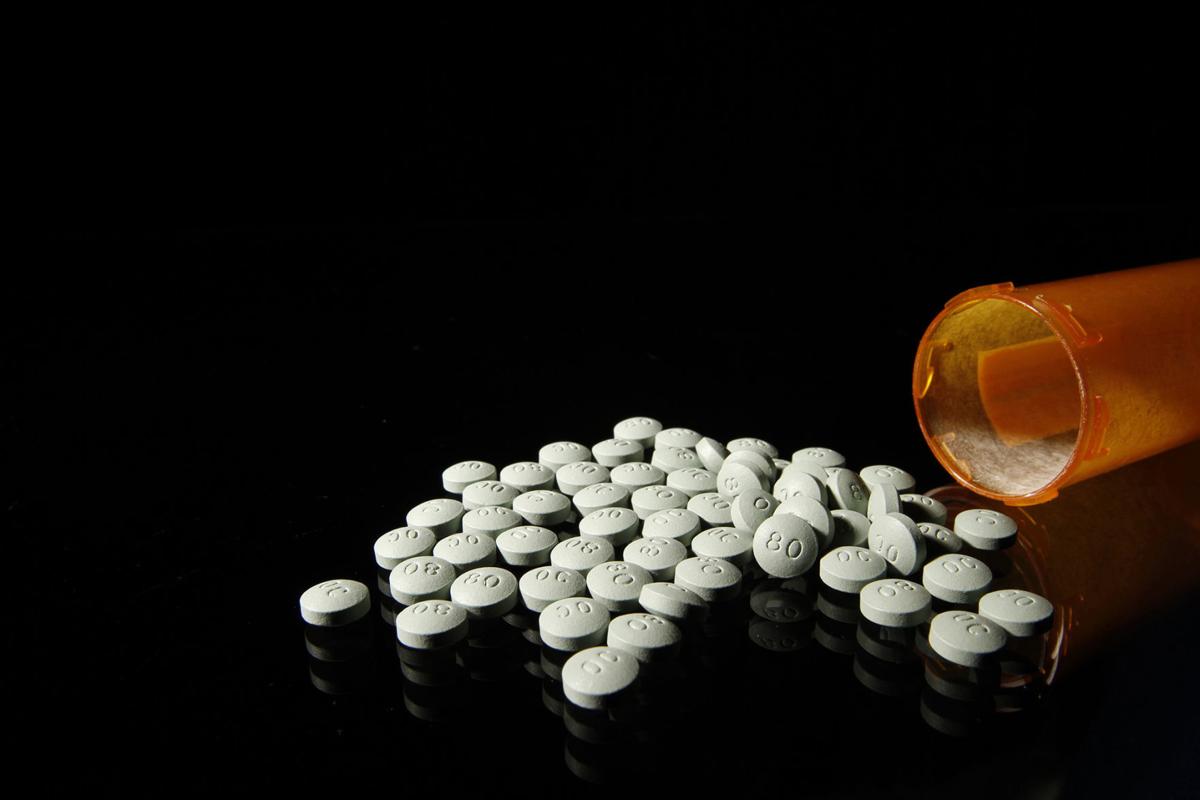 Wind River Reservation tribes are restarting a program meant to address participants' substance abuse issues while keeping them out of jail.
Wind River had a wellness court system for juveniles and adults at one point, but the disbanding of the reservation's tribal court forced the program to end. Many clamored for the two Wind River tribes to reestablish the program and tackle a substance abuse problem that clogs the court system and tribal jail. And with the establishment of a new tribal court last year, it will start up again, possibly this month, after a successful test run last winter into the spring.
The wellness court was approved by both the Eastern Shoshone and Northern Arapaho business councils and will include separate programs for juveniles and adults.
"It was always in the plan to have it be reestablished," Eastern Shoshone Business Council Co-Chairman Leslie Shakespeare said. "Before the split of the court system … they had some really positive results."
The hope, he said, is to keep tribal citizens from cycling in and out of the court system by dealing with the causes of drug or alcohol problems in a non-punitive way.
Tribal wellness and healing courts are similar to drug courts, which first started appearing in the late 1980s to handle an increasing number of drug cases in court, according to a 2014 report by the Tribal Law and Policy Institute.
Unlike some traditional drug courts, like those in Fremont and Natrona counties, tribal wellness courts like Wind River's are tailored to the culture of each community they serve.
On Wind River, that means incorporating cultural practices in addition to drug or alcohol treatment and mental health help.
For a client, that could mean participating in sweat lodge ceremonies or simply visiting with elders, said Maria Musalem, a tribal court probation officer and the new juvenile wellness court's coordinator.
"Our thinking was, our elders always said, how we got lost into addiction was … by losing our traditions," said Musalem, a Northern Arapaho citizen and Eastern Shoshone descendant.
Combining approaches
As of May 2013, there were 72 tribal wellness courts in the U.S., according to the Tribal Law and Policy Institute report. That number included Wind River's original wellness court. The current number of tribal wellness courts is unclear.
The new court combines two groups often working toward different goals — a court system that deals in punitive solutions and a rehabilitation system working to encourage people to address issues that may have or could lead to trouble, Shakespeare said.
"A lot of times we have these different programs that can oftentimes operate in silos," he said.
That means offering incentives — like gift cards or salon trips — for successes instead of punitive actions to keep those in the program accountable, Musalem said. Even when a client does relapse or isn't in compliance with their plan, additional drug or alcohol testing or supervision could be a result instead of jail time, which is a last resort, she said.
"Incentives go a longer way," Musalem said. "We're more about wanting to build them up. … We're not going to help by throwing them in jail."
The purpose of the two tribes' new wellness court is to get many involved — like police officers, probation officers, social workers, judges and mental health or substance abuse professionals — and working toward the same goal of helping a person get sober and avoid jail or other punishment.
"It takes all of us together," Musalem said. "It's been more successful for us to collaborate."
Early successes
At an Eastern Shoshone Housing Authority meth awareness event last month, Wind River Tribal Court Judge David Archuleta told attendees he's seen drug addiction, particularly methamphetamine abuse, negatively affect Wind River residents in his courtroom.
"Meth is the biggest problem we're dealing with in law enforcement and the courts," he said.
Then, he told attendees about a new "special court" the tribes were starting back up.
"It's a wellness court," Archuleta said at the event. "The whole idea is to get you well."
Already, the tribes can say their wellness court has done that.
Before launching a full-scale wellness court, the tribes took on three people and then accepted referrals for 21 people as test cases for the program last August. Musalem said they had an 82 percent graduation rate from the program in April, with some even regaining custody of their children or finding jobs.
"They are doing the best we've seen of them in years," she said. "We still haven't had re-offenses from them."
Many have even continued to contact those they've worked with while in the wellness court for support when they've struggled or felt like they've needed to use drugs or alcohol, Musalem said.
While she said some in the wellness court will struggle or relapse, those that constantly don't comply with their treatment plan could be discharged from the program or sent to jail if they came to the wellness program through the court system.
Each wellness court, Musalem said, will have about 10 to 15 participants at a time. They will come to the program through referrals and will be accepted if they meet the requirements after completing an evaluation.
Those facing court charges involving violent offenses or sexual abuse won't be accepted, Shakespeare said.
Funding for the adult wellness court came from the state, while the Bureau of Indian Affairs funded the youth version, Musalem said. The court will work with the existing social service, health and recovery programs on the reservation.
In addition to incorporating culture, mentoring and treatment for mental health and substance abuse problems, participants will go to weekly hearings with the judge and wellness court team and complete frequent drug and alcohol testing, she said.
Participants will also have physical fitness requirements to meet, Musalem said, adding that it would hopefully help improve physical health while offering a distraction from feeling the need to use drugs or drink alcohol.
Ultimately, success depends on each participant, she said.
"They have to want to do it, but we can give them all the tools and resources we have available," Musalem said. "If they're ready, we can try and help. If not, we're going to keep trying."
Follow reporter Chris Aadland on Twitter @cjaadland
Be the first to know
Get local news delivered to your inbox!