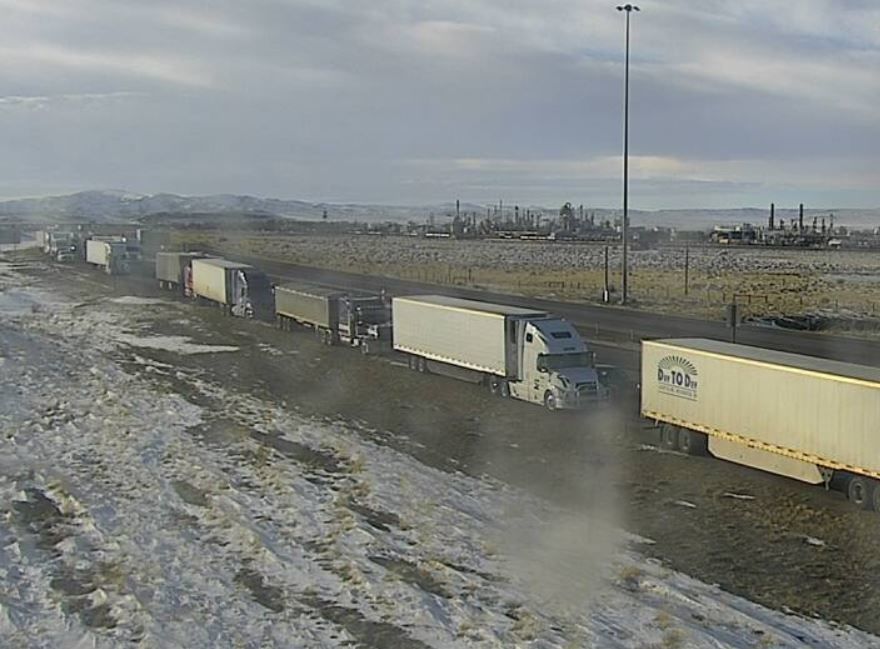 Eastbound Interstate 80 between Rock Springs and Laramie closed on Friday afternoon amid high winds and blowing snow.
As of 3:30 p.m. Friday, the 220-mile stretch of highway was expected to be closed for 14 to 16 hours, according to the Wyoming Department of Transportation.
You have free articles remaining.
The westbound stretch of highway remained open to regular traffic. However, it was closed to light and high-profile vehicles due to high winds. 
High winds were reported in many parts of the state. The National Weather Service issued a high wind warning for southeastern Wyoming and a winter weather warning for the area around Rawlins.
Interstate 25 between Casper and Douglas was also closed Friday afternoon to high-profile vehicles.