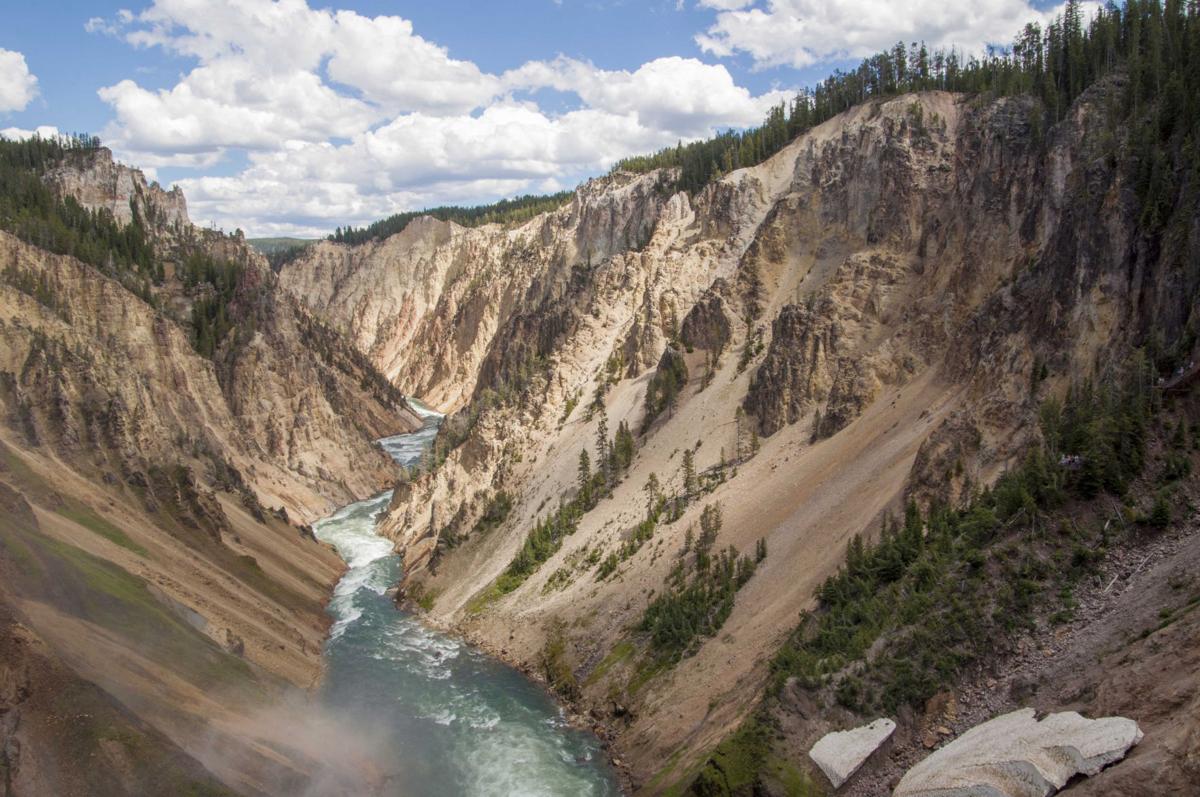 A Yellowstone National Park concession worker fell to her death Friday from Grandview Point above the Grand Canyon of the Yellowstone River. Search and rescue crews recovered Estefania Liset Mosquera Alcivar's body about 10 a.m. using a helicopter.
Alcivar, 21, of Quito, Ecuador, was socializing with a small group of co-workers about 3:15 a.m. near the trail along the rim when she fell over the edge of the canyon. Her co-workers witnessed the fall and called 911. Park rangers and paramedics responded.
Rescuers were able to locate Alcivar's body below the rim at daybreak and determined the fall was not survivable.
The incident remains under investigation.
The woman's death is part of a summer of unfortunate incidents at Yellowstone.
An Oregon man died at the park in June when he walked off the boardwalk at Norris Geyser Basin, slipped and fell into a hot spring.
Earlier that month a 13-year-old boy was burned when his father, who had been carrying him, slipped into a different spring.
In May, a Canadian film crew was accused of leaving an established boardwalk and stepping into a fragile geothermal area where they snapped photos and took video of themselves.
Also that month, another Canadian man loaded a bison calf into his SUV because he thought it was cold. The calf later had to be euthanized because it could not be reunited with its herd.
Follow crime and courts reporter Lillian Schrock on Twitter @lillieschrock