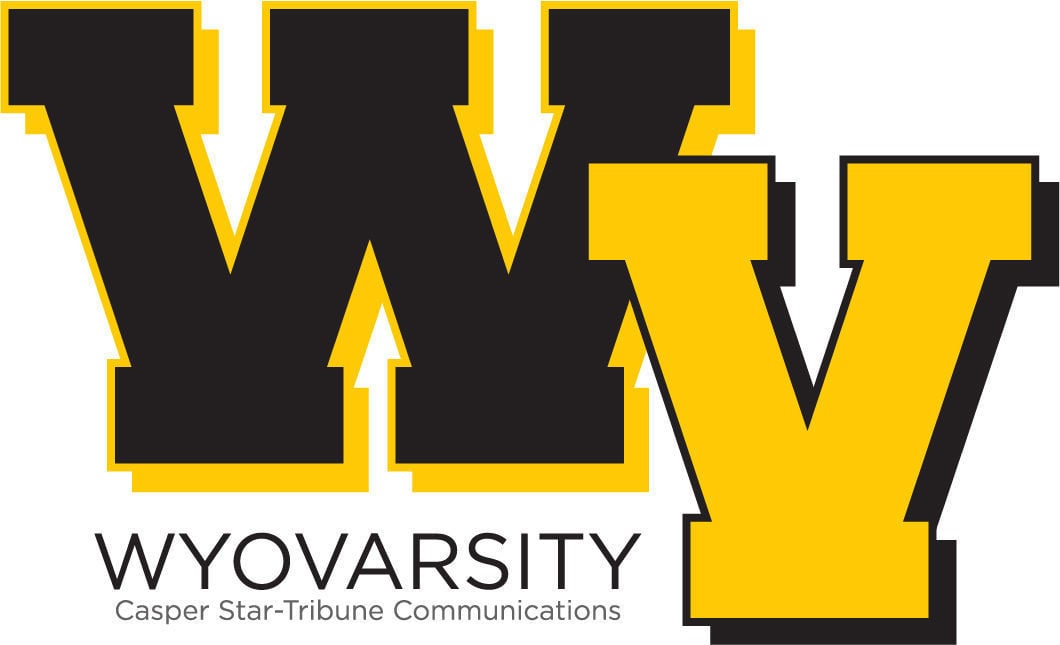 Wyoming Coaches Association All-Conference Basketball
CHEYENNE CENTRAL: Lawson Lovering, Ryan Stampfli, Nate Talich; CHEYENNE EAST: Xavier McCord, Chance Aumiller, Graedyn Buell; GILLETTE: Luke Hladky, Jefferson Neary; LARAMIE: Christian Mickelson; SHERIDAN: Sam Lecholat, Gus Wright; THUNDER BASIN: Deegan Williams, Blaine Allen.
Co-Players of the Year: Lawson Lovering, Cheyenne Central, and Sam Lecholat, Sheridan.
CODY: Hunter Hays, Coy Novakovich; EVANSTON: Mason Ellingford, Dawson Crofts; GREEN RIVER: Dylan Taylor, Jachob Fuss; KELLY WALSH: Michael Bradley, Tyler Pacheco; RIVERTON: Aquilo Friday; ROCK SPRINGS: Justis Reese, Favor Okere, Alan Martinez; STAR VALLEY: Taylor Horsley, Chase Merrell, Hazen Erickson.
Player of the Year: Taylor Horsley, Star Valley.
CHEYENNE CENTRAL: Ellie Fearneyhough, Baylee Delbridge, Jordan Jones; CHEYENNE EAST: Ky Buell, Madi Blaney; CHEYENNE SOUTH: Calysta Martinez; GILLETTE: Shaelea Milliron; LARAMIE: Kylee Cox; NATRONA COUNTY: Alesha Lane, Kate Robertson; SHERIDAN: Katie Ligocki; THUNDER BASIN: Jersie Taylor, Sydney Solem, Molly Strub.
Player of the Year: Ky Buell, Cheyenne East.
Coach of the Year: Braidi Lutgen, Thunder Basin.
CODY: Torrie Schutzman; EVANSTON: Zocia Nowakowski; GREEN RIVER: Madelyn Heiser, Ashelynn Birch, Kayde Strauss; KELLY WALSH: Corin Carruth, Isabel Lyons, Danilynn Schell; RIVERTON: Kelsey Milleson, Alexxis Motisi; ROCK SPRINGS: Brenli Jenkins; STAR VALLEY: Page Nield, McKenna Brog, Otessa Olsen.
Co-Players of the Year: Brenli Jenkins, Rock Springs; Madelyn Heiser, Green River.
Coach of the Year: Rick Carroll, Green River.
BUFFALO: Dawson Hatch, Hunter Peterson, Hunter Store; DOUGLAS: AJ Yeaman, Kyle Igo; NEWCASTLE: Dylon Tidyman; RAWLINS: Mitchell Allard, Ryan Flack; THERMOPOLIS: Duder Harvey, Jarron Mortimore; TORRINGTON: Sam Firminhac, Jackson Jones; WHEATLAND: Luke Anderson, Kobey Preuit, Kade Preuit.
Player of the Year: Luke Anderson, Wheatland.
BIG PINEY: Hadley Sims, Bryan Pluid; LANDER: Niieihii Black, Trayshon Spoonhunter, Bryan St. Clair; LOVELL: Zeke Newman; LYMAN: Andrew Housekeeper; MOUNTAIN VIEW: Briggin Bluemel, Kimball Madsen, Braeden Walk; PINEDALE: Cole Redmond; POWELL: Landon Lengfelder, Mason Marchant; WORLAND: Luke Mortimer, Mack Page, Rudy Sanford.
Player of the Year: Luke Mortimer, Worland.
BURNS: Rylee Wards; DOUGLAS: Allyson Fertig, Joslin Igo, Allison Olsen, Riley Seeds, Kamdynn Townsend; NEWCASTLE: Jaylen Ostenson; RAWLINS: McKenzie Earl, Jordan Jerome, Brooke Palmer; THERMOPOLIS: McKenna Bomengen, Ashley McPhie; TORRINGTON: Reece Halley, Sam Hill; WHEATLAND: Danielle Brow, Khayla Otero.
BIG PINEY: Cassidy Espenscheid, Shelby Hatch; LANDER: Rhoni Ferris, Demi Stauffenberg; LOVELL: Rhett Partridge; LYMAN: Mandy Eyre, Brice Hansen; MOUNTAIN VIEW: Kaycee Bugas, Kylee Dellinger, Hailey Stephens; PINEDALE: Nora Legerski, Roxanne Rogers; WORLAND: Tymberlynn Crippen, Darla Hernandez, Denali Jones, Kait Wassum.
Be the first to know
Get local news delivered to your inbox!