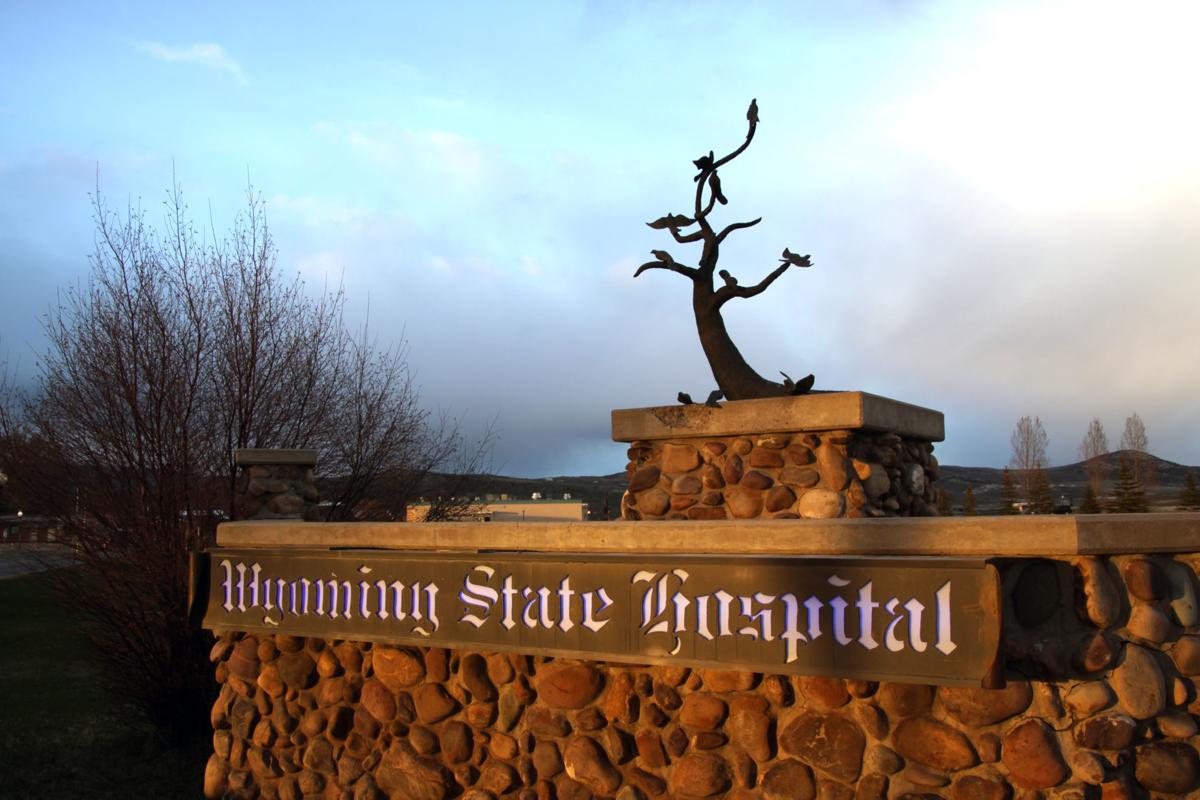 The number of confirmed coronavirus cases in Wyoming climbed past 300 on Friday, with more than half of those patients now recovered, as officials continue to warn that the worst is yet to come.
"Currently, the statewide orders that are in place are due to expire on April 30," Hailey Bloom, the spokeswoman for the Casper-Natrona County Health Department, told media Friday. The orders she referenced have closed schools and many businesses and have prohibited gatherings of 10 or more. "However, we caution people in thinking that may be the light at the end of the tunnel and life will return to normal. There is great likelihood that we could see restrictions or orders of some sort extending well beyond that April 30 date."
A five-person team from the federal Centers for Disease Control and Prevention, largely made up of epidemiologists, arrived in Wyoming earlier this week to help the state keep its coronavirus case load low. Two of those epidemiologists spent three days in Casper, Bloom said, and visited the behavioral institute.
"Largely, they visited with and helped plan for containment and prevention in large communal and congregate settings including skilled nursing facilities, assisted living facilities, and residential treatment facilities," she said.
Two coronavirus patients in the state have died.
State hospital cases
On Friday, the state Health Department confirmed that two women who had been transferred out of WBI and were admitted to the state hospital in Evanston had tested positive.
"We were aware coronavirus had become an issue at the Casper facility before these patients were transferred, and we were prepared," Bill Rein, the hospital's administrator, said in a statement. "However, our role as a safety net facility for patients who need help continues during this pandemic."
One of the two patients is still at the state hospital, while the other is being treated at an out-of-state hospital. Neither patient had any symptoms when they were transported to the hospital. Both were tested and place under quarantine when they arrived in Evanston. They were attributed to Uinta County, which now has six confirmed cases.
"We have been preparing for the possibility that the hospital might see coronavirus patients for quite some time," Rein said. "Both patients were attended by nursing staff who used personal protective equipment."
A special area at the state hospital had been prepared for treating any potential coronavirus patients.
Other than those WBI staffers who have been sickened by the disease, Bloom told the Star-Tribune that another Natrona County patient works at a long-term care facility in Casper. She declined to identify the facility. Officials across the country have warned that long-term care facilities are at a high risk for an outbreak because of their communal living and their patients' ages or existing health problems.
At the news conference, Bloom echoed the advice given by health, city and state leaders for weeks now: stay home, wash your hands, isolate if you're sick and limit your trips outside. She said that "at least half" of Natrona County's 38 patients were asymptomatic — meaning the patients had mild or no symptoms indicating infection.
These asymptomatic patients are particularly worrisome to health officials because they don't appear to be sick and may not even be aware they have contracted the virus. Dr. Mark Dowell, the county's health officer, previously said the WBI outbreak may be tied to asymptomatic spread.
It is because of the concern about asymptomatic spread that state and federal health experts advise that people wear masks whenever they're in public. That way, if you're sick and don't realize it, you're less likely to infect other people at the grocery store or gas station.
As the WBI cluster begins to grow and spread beyond direct links to the hospital, city officials say they're preparing another space for people to isolate. Currently, the former Westwood Elementary has been set up as a place for the homeless or others who can't self-isolate at home to do so in that facility. Casper spokeswoman Rebekah Ladd said Friday that Willard Elementary, another shuttered school in central Casper, was being prepared as another isolation space.
Concerned about COVID-19?
Sign up now to get the most recent coronavirus headlines and other important local and national news sent to your email inbox daily.