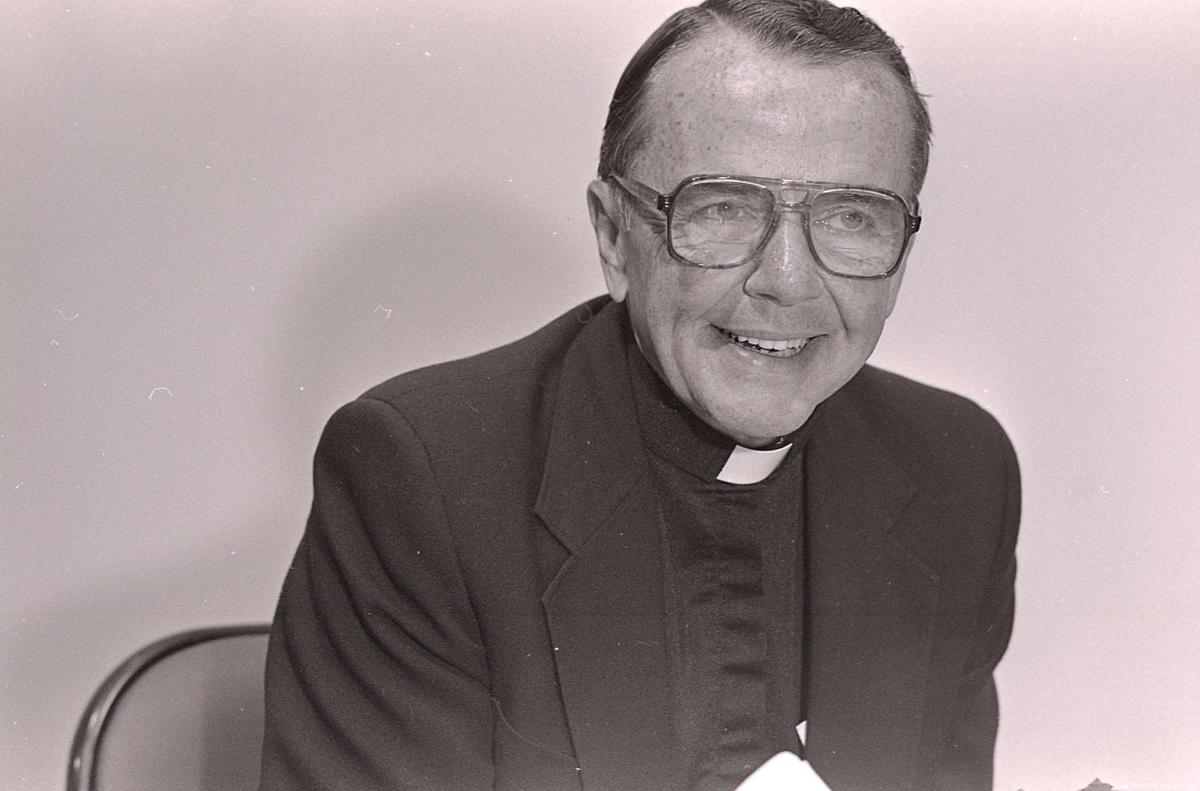 The Diocese of Cheyenne published Wednesday the names of 11 priests who have faced credible allegations of abuse, most of whom were accused of the misconduct while serving in Wyoming.
In a column accompanying the list of names, Bishop Steven Biegler apologized to those he said had been abused by clergy.
"On behalf of the church, I apologize to each victim, not only for the misconduct of those who committed sexual abuse, but also for the failure of any Church leader who did not take appropriate action after having received a report of an allegation," Biegler wrote. "Finally, I pledge to do all that we can to assist with your healing and to learn from errors in our past."
The release comes amid a period of renewed scrutiny for the Catholic Church across the country. Last year across several states, dioceses and state governments released the names of those accused of abuse. A diocese in southern Alabama named 29 men who were credibly accused. In August, a grand jury in Pennsylvania wrote that more than 300 Catholic priests had abused more than 1,000 children over a period of several decades. The Jesuits, a Catholic order, released their own lists late last year, which included the names of two priests who served for a time at St. Stephens, on the Wind River Reservation. The allegations in those cases stemmed from incidents that did not occur at the reservation school.
The diocese began working on its own list in September, after the Star-Tribune requested the names of any clergyman who had been credibly accused of abuse. A church official told the Star-Tribune at the time that the diocese had committed to creating the list before the newspaper's request but the work began afterward.
The list includes the names of the priests, their assignments, when they entered the priesthood, the number of people they allegedly abused and over what time period. It also includes the priests' status in the church.
The priests served all over the state, with several working in Casper. Postings include Glendo, Cheyenne, Torrington, Guernsey, Buffalo, Gillette and others.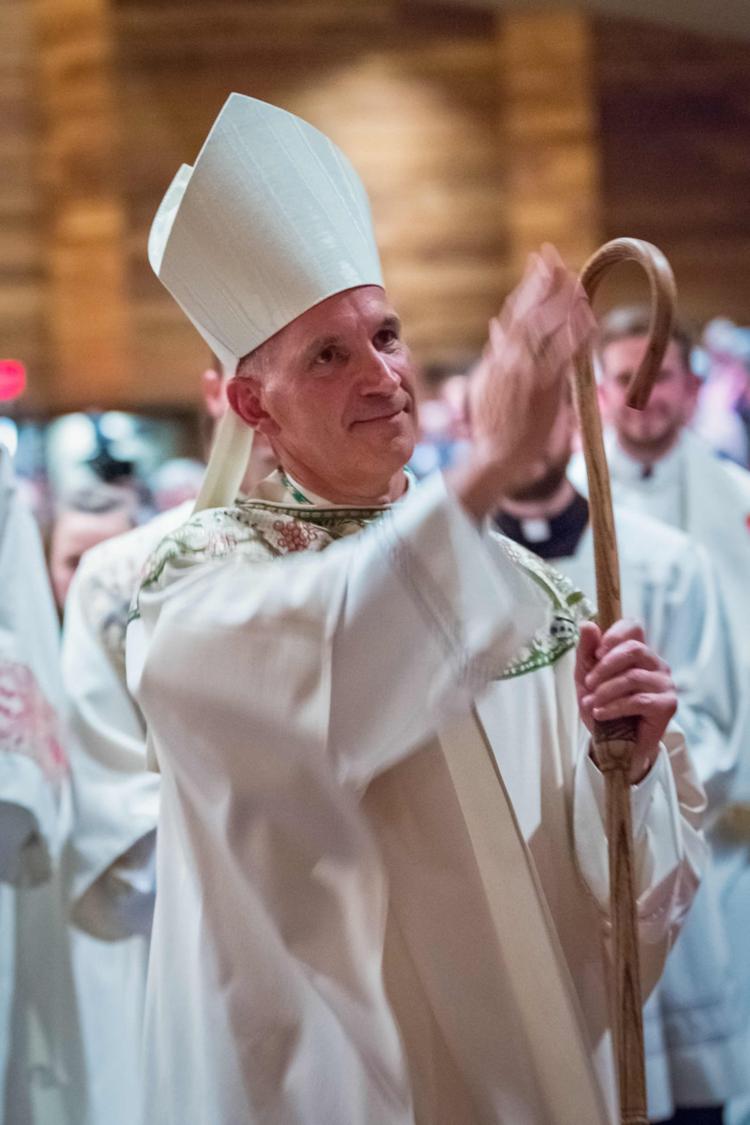 "Our clergy are expected to be shepherds who guard and protect the flock, especially the least among us," Biegler wrote. "They are called to imitate the Good Shepherd who laid down his life for the sheep. Therefore, sexual abuse by clergy is an appalling sin and a reprehensible crime. It contradicts everything we stand for. Each name on this list represents a betrayal of trust, a violation of the innocent and a human tragedy."
Decades of allegations
The most recently reported case of abuse was in 2003, by Rev. Gerald Chleborad, according to the diocese. He allegedly abused three adolescent males over three time periods: the mid 1980s, 1995 and 2003.
Other allegations — against Revs. Rocco Perone, James Power and Cletus Prado — date back to the 1950s, the list shows.
Several priests had separate incidents of abuse separated by decades, according to the information published by the diocese. The diocese estimates Power's abuse spanned from 1958 to 1972. He was a priest in Casper, at St. Patrick, during that time. Chleborad's alleged abuse of three different adolescent boys took place over a period of 20 years. Prado allegedly abused two boys, 20 years apart.
The diocese says no clergy with substantiated abuse claims have served in Wyoming since at least 2004. They say church officials have reported all abuse claims to police. The list totals 30 boys and girls abused by the priests — five of which were allegedly abused in Minnesota, while Rev. Charles Gormly was on assignment at the Diocese of Duluth. Another priest, Ronald Stolcis, is accused of abusing a vulnerable adult man.
Rev. Carl Gallinger, the vicar general of the Cheyenne diocese, referred the Star-Tribune to Chancellor Patti Loehrer for comment. When reached by phone shortly before 3:30 p.m. Thursday, Loehrer told a reporter she was not immediately available to answer questions about settlements in connection with the abuse, who in the diocese knew about the allegations of abuse, to what law enforcement agencies the diocese made reports and the status of a fund that diocese officials have said would be used to provide counseling to abuse survivors.
Loehrer did not respond with answers by press time.
David Clohessy, the former executive director of the Survivors Network of those Abused by Priests, said the release of the list was a "long overdue step" that he suspected was incomplete.
"Virtually every diocesan list of 'credibly accused abusers' is lacking," Clohessy wrote in an email to the Star-Tribune. "Virtually every bishop splits hairs to minimize the horror and the number of predators he divulges. We urge current and former Wyoming church staff, members and victims to keep speaking up, coming forward, exposing wrongdoers and protecting kids. This is the first step. Now, Wyoming's bishop must expose clerics who concealed abuse, not just those who committed it."
He also called on Biegler to release the names of those priests who abused people outside of Wyoming. In his column, Biegler explained that the diocese was releasing the names of priests who faced accusations while under the umbrella of the Cheyenne diocese. It's only those files, the bishop said, that are complete and fully accurate.
Law firm investigates
The investigation into the church's history was conducted by Nussbaum Speir, a Colorado Springs law firm that Biegler said has "expertise and experience in conducting similar file reviews for Catholic dioceses."
"At our request, Nussbaum Speir has provided us with an impartial and comprehensive assessment of 303 files going back to 1950 of Catholic clergy of the Diocese of Cheyenne, including 5 bishops, 253 priests and 45 deacons," Biegler wrote in his column in the newsletter.
He added that the list is "as accurate as we can make it based on the information we now possess." But Biegler said the list may not be a full accounting of abuse by Catholic priests in Wyoming.
"However, in some cases we were not able to ascertain whether or not an allegation was substantiated," he wrote. "If new information comes to light, the list will be updated."
The list also shows how frequently the priests were reassigned. One priest, Rev. John Murray, was shuffled between 15 different parishes. He is accused of abusing two adolescent girls. He was also named in a lawsuit more than a decade ago, in which he allegedly told one of his victims that he was being reassigned because of his sexual misconduct.
None of the priests are active. Several are dead, a handful had been suspended and a few more are retired.
Accusations include former bishop
The full list of credibly accused clergy include:
Gerald Chleborad, who was reported by three adolescent males;
Philip Colibraro, who was reported by one adolescent male;
Joseph Hart, who was reported by three adolescent males;
Anthony Jablonowski, who was reported by four adolescent males;
John Murray, who was reported by two adolescent females;
Rocco Perone, who was reported by one adolescent male;
James Power, who was reported by five adolescent males;
Cletus Prado, who was reported by two adolescent males;
George Tellez, who was reported by three adolescent females;
Charles Gormly, who was reported by one child and four adolescent females;
Ronald Stolcis, who was reported by one man (vulnerable adult).
Hart is the highest-ranking official on the list, and his accusations are well-documented. He served here as bishop from 1976 to 2001. He faced several accusations in the Diocese of Kansas City-St. Joseph, where he was stationed before coming to Wyoming, and was named in lawsuits there. That diocese settled with at least six victims, an attorney representing the victims previously told the Star-Tribune.
Shortly after he retired as bishop, Hart faced accusations here. The police and the Natrona County District Attorney's Office investigated those claims and then closed the investigation, citing a lack of evidence because the accuser, who was an adult and living on the East Coast, allegedly would not return calls. But Biegler, who assumed office two years ago, reopened the investigation into Hart in December 2017. In the process, the diocese became aware of a second alleged victim and publicly announced it believed the accusers and were referring the matter to police.
The Cheyenne Police Department is wrapping up its investigation of Hart, a spokesman told the Star-Tribune earlier this week. The department is in the review process, he said. The spokesman did not immediately return a message Thursday asking if Cheyenne Police had been referred any other priest abuse investigations.
The list does not say where the priests were stationed when they allegedly abused their victims. But publicly available records provide some insight: Hart, for instance, was based in Cheyenne as a bishop, and his accuser said in a 2002 police report that he was abused at Hart's home there. Murray was a priest in Casper when he allegedly abused at least one victim.
Cases across Wyoming
A release posted on the diocese website offers an additional detail not included in the print edition of the newsletter: the date church authorities received reports of abuse. According to the online information, some of the priests continued to work within the diocese for years after the initial report of abuse. In one case, the diocese received a report of abuse by a priest, who continued to work for the diocese. It received another report of abuse eight years later. Both reports were eventually deemed substantiated.
Chleborad was also in Rock Springs during the first period of his abuse, according to obituaries published at the time naming him as a funeral officiant. He was named pastor of Our Lady of the Mountains in Jackson in 1990. A new pastor was named in 1995, which is the same year the diocese said he abused another adolescent boy. A report of abuse by Chleborad was made the same year.
He joined St. Ann in Saratoga in 1997 and stayed there for the rest of his career, which would've included 2003 — when the diocese said he abused a third boy. A report of abuse by Chleborad was made the same year.
It is not clear from provided records when he finally had his priestly faculties removed and he retired.
Jablonowski, who later served time in prison related to sexual abuse, served at St. Anthony's in Guernsey when he abused teenage boys in the basement of the church.
Colibraro was in Rock Springs in 1965, the same year that the diocese said he was committing abuse. In 1966, he was reassigned, according to his obituary.
Perone was a priest at St. Anthony's in Casper. He was also a traveling priest who worked in Austin and Portland, where he faced a slew of allegations. It's unclear when exactly he served in Casper. The diocese's list says he abused a boy in 1957, the same year he went to Texas to become a missionary. According to Bishop Accountability, which is a database of clergy who've faced abuse accusations, the Paulist Fathers — Perone's religious order — received a complaint about Perone after he allegedly abused a boy in Casper in 1956.
Prado was at St. John the Baptist in Buffalo in 1977 and 1978, his second period of abuse involving adolescent males, according to the diocese. During at least part of his first alleged period of abuse, from 1958 to 1963, he was an assistant pastor at St. Joseph in Rawlins. There, according to the church's history, he worked in "teenage religious instruction." In 1961, he was transferred to Our Lady of Sorrows in Rock Springs, before coming back to St. Joseph in 1962. He then headed back to Rock Springs in 1963.
Power was in Casper, at St. Patrick's, for several years, according to a history of the parish that the priest himself apparently wrote. His period of abuse lasted from 1958 until 1972, according to the diocese. He came to Casper in 1963 and stayed at St. Patrick's for at least a decade. He was at St. John the Baptist in Buffalo, St. Matthew's in Gillette and St. Thomas in Monarch before that.
Tellez served at St. Laurence O'Toole in Laramie starting in 1965, where he worked with the church's youth athletic teams. He went to St. Edmund in Ranchester in August 1968 to become head pastor. His period of abuse began in 1966 and lasted until 1971, according to the diocese. He allegedly abused three girls during those years.
Allegations of abuse by nine of the men were reported to authorities between 2002 and 2005. The diocese had received reports against all but one of the men by the end of 2005.
Biegler explained in his column that the church considered an accusation substantiated if the priest had admitted to it "in whole or in part"; if the victim consistently describes the abuse while "offering information about the alleged offender and other relevant facts"; if there's corroborating evidence; if others testify in support of the accusation; if multiple victims make similar accusations; or if there was "prior grooming with sexual content." Many victims of priest abuse say the clergyman showed them pornography or talked with them about sexual activities before physical abuse began.
Star-Tribune staff writer Shane Sanderson and the Associated Press contributed to this report.
Editor's note: This story has been updated to correct inaccurate information. Chancellor Patti Loehrer did not tell a reporter she would respond to this story by the end of the day, as had been reported. She had said she would get back to the reporter but did not characterize when. The Star-Tribune regrets the error.
Be the first to know
Get local news delivered to your inbox!