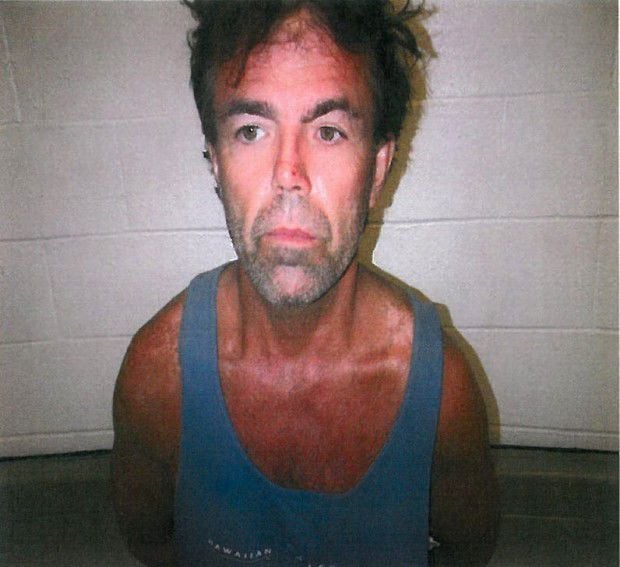 Three recent sightings of Wyoming fugitive Kenneth James Ward have proved fruitless for authorities in the state this week.
Sweetwater County deputies and Wyoming Highway Patrol troopers responded to a sighting of the escapee around noon Wednesday at a Love's Truck Stop near Wamsutter on Interstate 80. But authorities left empty-handed after their search Wednesday afternoon, according to the Sweetwater County Sheriff's Office.
The 51-year-old Ward escaped custody Aug. 31 when an inmate transportation company pulled off at the Independence Rock Rest Area along U.S. Highway 220 south of Casper. He was being transported from Nogales, Ariz., to a jail in Sweetwater County.
Ward was in handcuffs when he escaped but is no longer restrained by them, said Dick Blust, a detective with the Sweetwater County Sheriff's Office.
Early this week, two sightings placed Ward in the Rawlins area, which is roughly 40 miles east of Wamsutter.
Natrona County Sheriff Gus Holbrook told the Star-Tribune that Ward hitched a ride from Bairoil to Rawlins on Monday. Ward told the driver he'd been in accident and needed a ride.
After he dropped off Ward, the driver suspected Ward might be the escapee and contacted the Sweetwater County Sheriff's Office. Deputies there sent the driver a photo of Ward, and the driver positively identified Ward as the man he drove.
Holbrook said another person who knew Ward spotted him in Rawlins on Monday, as well.
Ward was wanted in Sweetwater County since 2010 for felony theft. In August he was tracked to northwest Mexico by Sweetwater County detectives and the U.S. Marshals Service. Ward, an American citizen, was apprehended by Mexican authorities, who deported him, handing him over to American law enforcement officers for transport to a facility in Nogales. From there he was slated to be returned to Sweetwater County.
Sweetwater County Sheriff Rich Haskell said Ward's charges stem from the theft of a Ford F350 pickup, a Ranco belly-dump trailer, two winches, a utility trailer, a Yamaha generator, and tire chains from Eaton Trucking of Farson. According to court documents, the property was valued at more than $100,000.
On the late afternoon of Aug. 31, while in the custody of guards employed by Inmate Services Corporation of West Memphis, Ark., Ward made his escape from the rest area. Ward was handcuffed in front and not wearing leg irons. No one was injured during the course of the incident, and no other prisoners escaped.
Once Natrona County authorities were notified, they began an immediate, though unsuccessful, search.
Haskell described Ward as a white male, 6 feet in height, about 180 pounds in weight with brown hair and brown eyes. According to the man who drove Ward from Bairoil to Rawlins, he appeared "disheveled" with a five- to six-day beard and was "wearing a red and black checkered shirt, blue jeans, brown boots and holding a Nabor's trucking shirt," a media release from the Sweetwater County Sheriff's office stated.