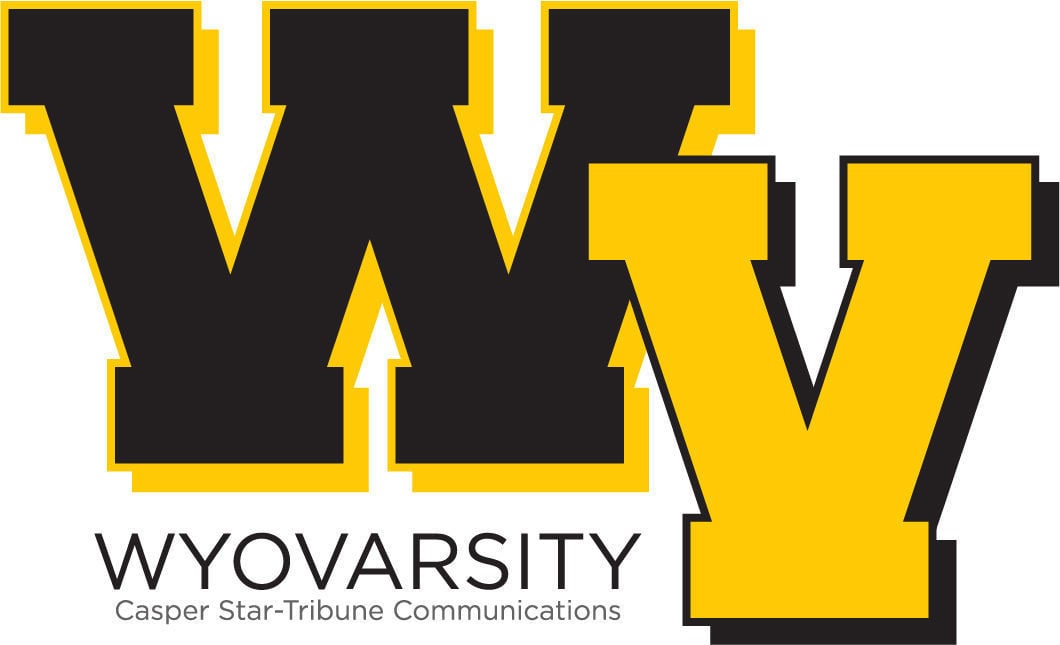 With four cowgirls placing in the Top 10 in the first go-round of the National High School Finals Rodeo, the Wyoming girls were second in the team standings after Monday morning in Guthrie, Oklahoma.
Yoder's Haiden Thompson, last year's all-around rookie cowgirl at the NHSFR, was third in goat tying after her 7.67-second run Friday night while Wheatland's Rayne Grant was third in pole bending with a time of 20.119 seconds. Also for Wyoming, Rozet's Ashlyn Goven stood fifth in barrel racing with a 15.572 and Yoder's Kadra Clark was 10th in goat tying with a 7.91.
Wyoming had two other cowgirls -- Worland barrel racer Maddie Fantaskey (17th) and Wilson breakaway roper Hailey Hardeman (12th) -- inside the Top 20 after the first round was completed Monday morning. The top 20 contestants in each event after two rounds compete in the championship go on Thursday night.
Wyoming finished the first go with 870 points and trails Texas (1,610) in the team standings.
The Wyoming boys had just three competitors in the Top 20 and all are from Gillette. Parker Manor was seventh in saddle bronc after his 66-point ride and Hunter Hayden and Tryce Jolovich were tied for 20th in boys cutting with 141-point scores. The Big Piney team roping tandem of Kolby Bradley and Arye Espenschied, who finished as reserve champs last year, were 35th after the first go.
The boys team is currently in 21st place while Wyoming is ninth in the overall team standings.
Inwood, Iowa, cowgirl Cheyenne VandeStouwe grabbed the lead in the all-around standings by winning the first go in both breakaway roping (2.32 seconds) and goat tying (7.54). Mason Stuller from Venata, Oregon, who is tied for fourth in bareback bronc riding and is fifth in saddle bronc riding, is atop the boys all-around standings.
Be the first to know
Get local news delivered to your inbox!