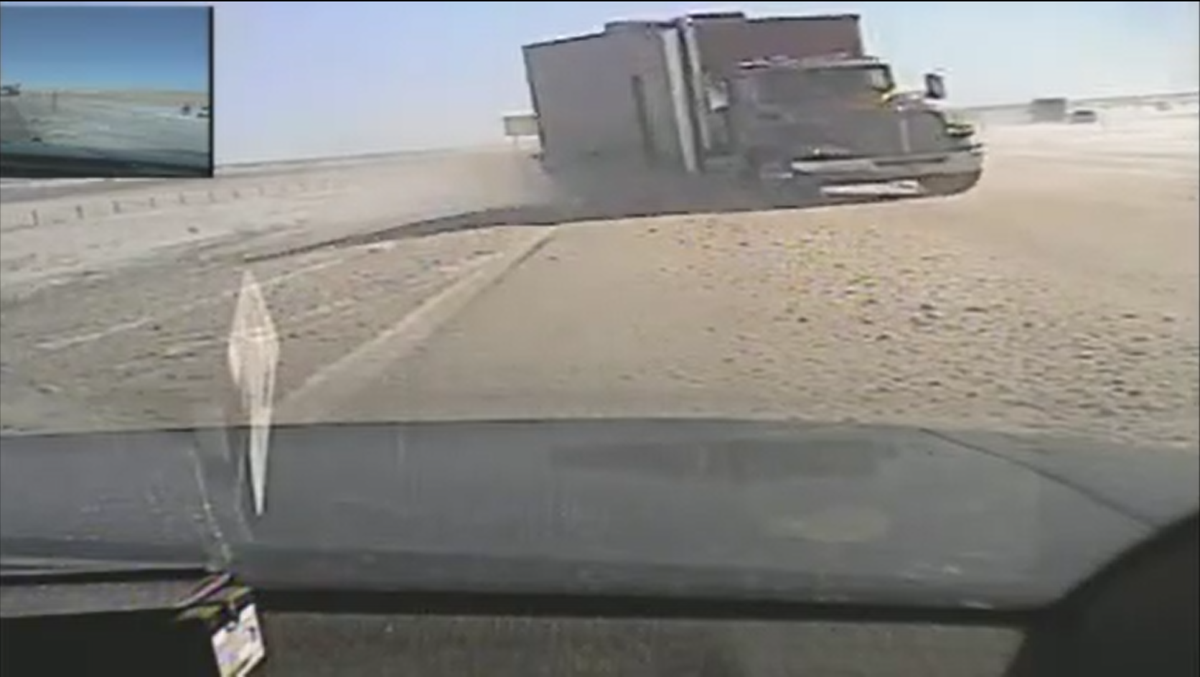 The Wyoming Highway Patrol released in-car camera footage Friday morning of a commercial truck crashing into the back of a patrol car last month.
The video, which the patrol said it released to raise awareness of the hazards that emergency personnel deal with, shows the truck beginning to fishtail in one direction before overcorrecting. The truck skids on the snowy surface, and its side slams into the back of the car.
The collision happened Halloween afternoon near milepost 66 on Interstate 25 south of Wheatland. The trooper was taken to Platte County Memorial Hospital with minor injuries. The driver was not seriously injured.
You have free articles remaining.
According to the announcement, the truck was traveling too fast for the conditions, which caused the driver to lose control. The truck was in the left lane, away from the patrol car, which was pulled on the right shoulder of the road to help a stranded motorist, but it crossed the lanes while skidding.
The truck driver was cited for careless driving. The crash led to a closure on the northbound lanes of I-25.
The highway patrol encourages drivers to slow down and be prepared to stop when they see emergency lights.