Hours into the start of the 2020 legislative session, the Wyoming House killed a bill Monday that would've set the stage for Medicaid expansion.
Jen Simon of the Wyoming Women's Action Network said the consent agenda passed 59-0-1, but 39 lawmakers voted to strip the expansion bill off the agenda, effectively killing it before debate began.
Rep. Cathy Connolly, a Democrat from Laramie who has long supported expansion, said there would be a push to bring the bill back at some point before Friday, which is the deadline for new legislation.
Over roughly a decade, the Legislature has batted back repeated attempts to pass Medicaid expansion in Wyoming, even after it was endorsed by former Gov. Matt Mead and former Health Department Director Tom Forslund, both of whom are Republicans. Critics — including Gordon — have said the state needs a Wyoming-specific solution, though to date, none has been offered.
Those who had supported expansion in the past had expressed a renewed hope for this session. Those hopes were buoyed when the Joint Revenue Committee voted to support the bill late last year; in previous years, expansion had been pushed largely by Democratic lawmakers, who are far outnumbered by their Republican colleagues. As a result, expansion bills have not seen the light of day.
Extending coverage
Expansion would extend Medicaid coverage to those Wyomingites making 138 percent of the poverty line — roughly $36,000 annually for a family of four. The vast majority of the U.S. — including nearly all of Wyoming's neighbors — have expanded the program in recent years, either through actions by their state legislators or by ballot initiatives.
Under the Affordable Care Act, the federal government pays 90 percent of costs from expansion, and the state covers the remaining 10 percent. In Wyoming, the state Department of Health projected the state's cost would be $18 million in the first two years of expansion, while the feds would cover $136 million.
Projections also indicate that roughly 19,000 Wyomingites would be covered by the program in those first two years. The department also suggested expansion would lower costs on the federal exchanges by as much as 15 percent, as sicker and lower-income Wyomingites move onto Medicaid. Doctor revenue was also projected to decline because Medicaid reimbursement rates are lower than that of private insurers.
For comparison's sake, the $18 million first biennial costs is less than what the Natrona County School District spends on elementary education each year (schools in Wyoming are funded via an entirely separate pot of money than the pot that would likely fund expansion). Had — or should — Medicaid been expanded, the new Medicaid enrollees would've accounted for roughly 3 percent of the state's population.
Late last month, a coalition of health-related groups — dubbed Healthy Wyoming — announced that they were coming together to lobby for the passage of the bill. The group included the Wyoming Medical Society, AARP, the primary care and hospital associations, and the Equality State Policy Center.
According to a 2018 study by a pair of left-leaning think tanks, expansion could save 47 lives annually in Wyoming. That estimate uses two different projections — one measuring how many lives are saved when large segments of the population gain insurance, and another using a projection of how many Wyomingites would be covered by expansion that was higher than any state estimate.
For its first years, expansion was essentially free, with the federal government covering 100 percent of new costs. It was only in the past few years that the match has drawn down; by this year and in perpetuity, the feds will cover 90 percent of new expansion costs.
Health outcomes
In August, the Kaiser Family Foundation, a leading health care think tank, published a review of 324 studies about expansion from across the country. Researchers at Kaiser said the studies showed that expansion states "had experienced significant coverage gains and reductions in uninsured rates among the low-income population broadly and within specific vulnerable populations."
"Most research demonstrates that Medicaid expansion has improved access to care, utilization of services, the affordability of care, and financial security among the low-income population," the researchers wrote. "Studies show improved self-reported health following expansion and an association between expansion and certain positive health outcomes."
The review of the studies said there were some mixed reviews about wait times and appointment availability.
In economic terms, "multiple studies suggest that expansion can result in state savings by offsetting state costs in other areas" and that "additional studies show that Medicaid expansions result in reductions in uncompensated care costs for hospitals and clinics, and a growing number of studies show an association between expansion and gains in employment as well as growth in the labor market (with a minority of studies showing neutral effects in this area)."
In a panel on expansion last month, Rep. Sue Wilson — a Cheyenne Republican and the chair of the House's health committee — said she was hesitant to commit to funding expansion without a set revenue stream. That phrase alone likely gave many in the Legislature pause; with the continued decline of the minerals industry, money is becoming tighter in the Equality State.
At that same panel discussion, opponents mentioned high costs in expansion states like New York. Last month, NPR wrote that the East Coast state was facing a deficit of more than $2 billion in its Medicaid program. That story quoted Gov. Andrew Cuomo, who said roughly a third of the state's insured population — 6 million people — were Medicaid enrollees. That's a significantly higher percentage than even the most liberal projections for the Equality State.
What's more, New York has a service-rich program; it includes coverage for mental health and drug treatment services, for instance.
In past years, there have been some suggestions in the Legislature that expansion may be more palatable if the state instituted a Medicaid work requirement. Past measures to institute that requirement, all of which have died at various stages in the legislative process, would have required some enrollees to be pursuing work or education.
But recent litigation in other states with work requirements has suggested that they would not survive court challenges.
Photos: Gov. Mark Gordon delivers his State of the State address
State of the State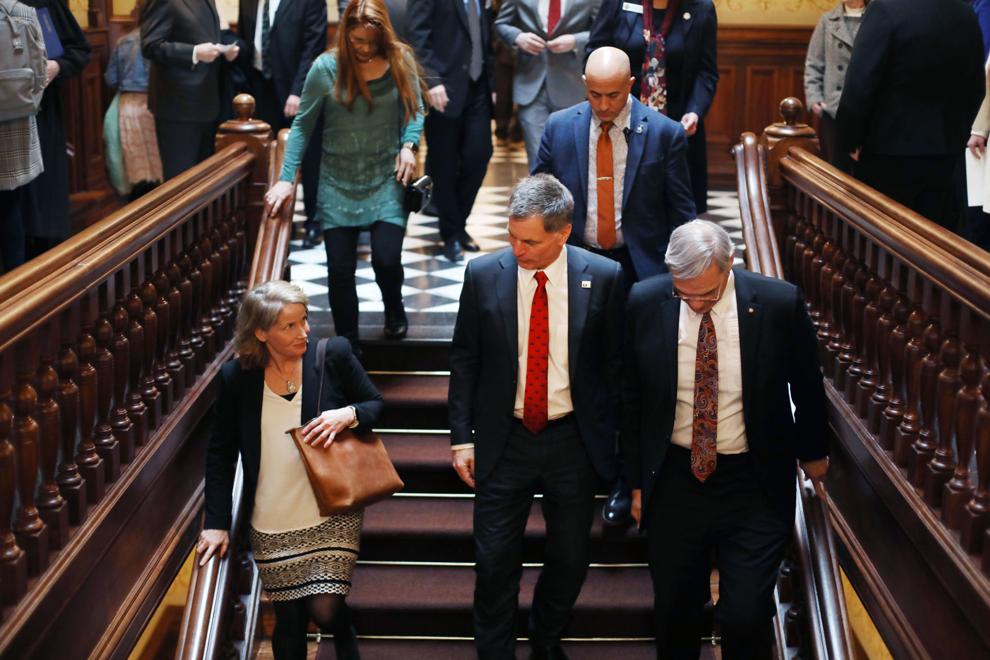 State of the State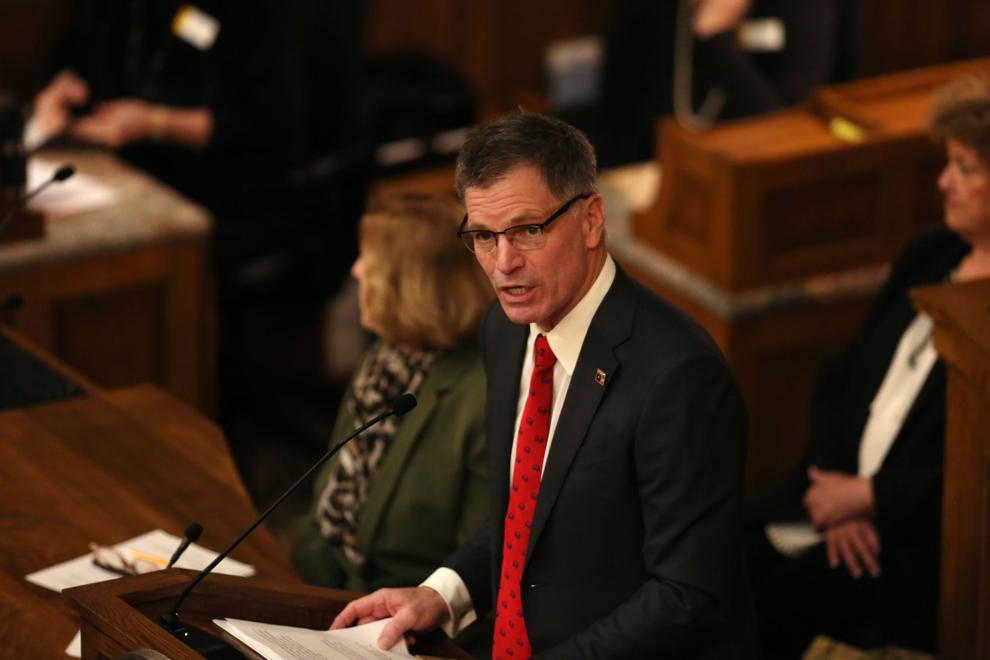 State of the State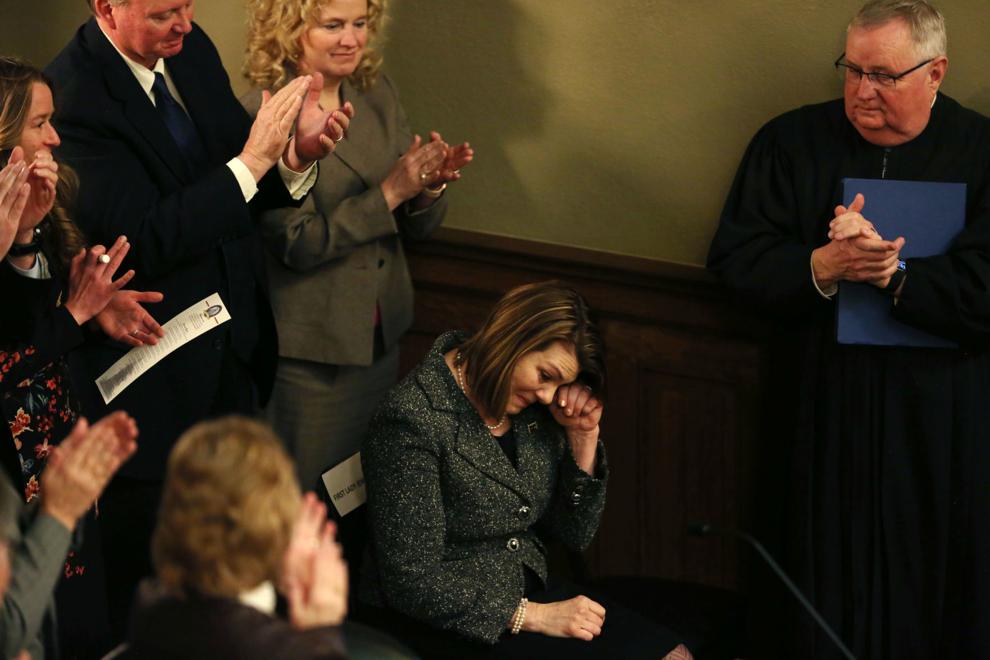 State of the State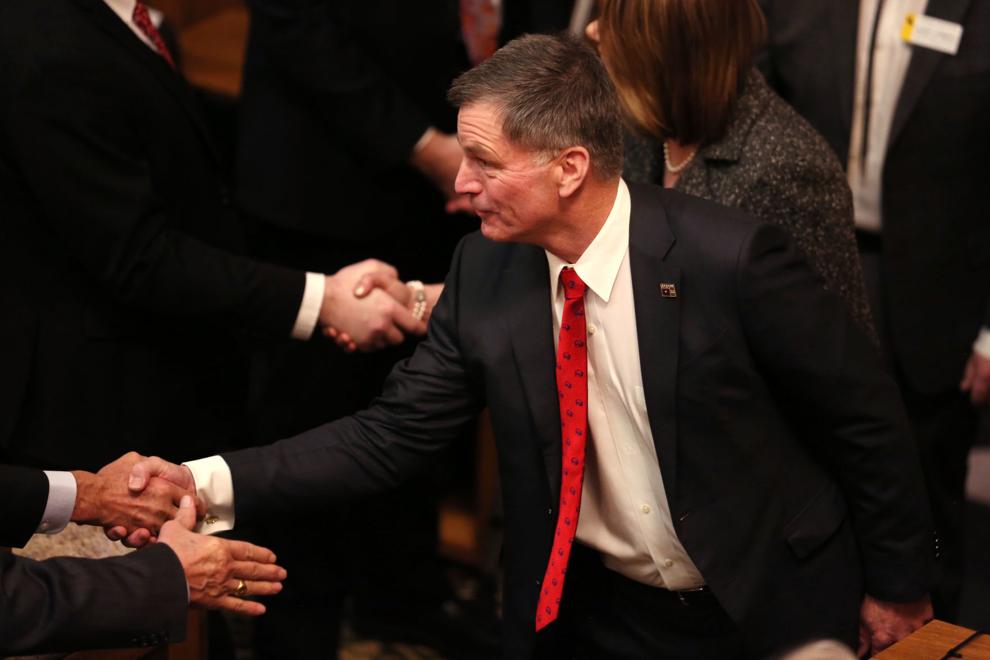 State of the State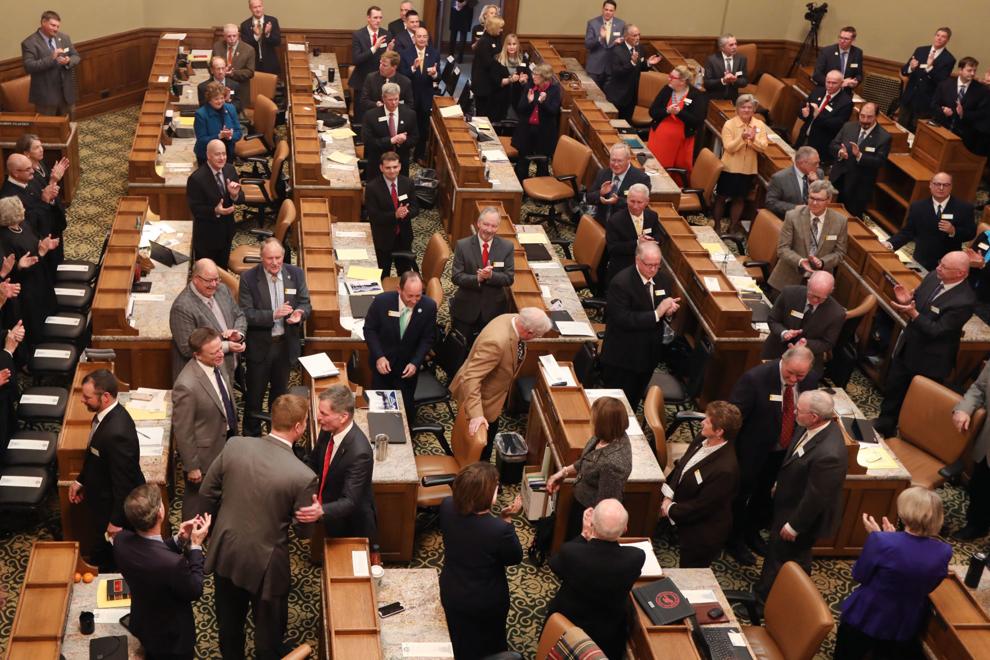 State of the State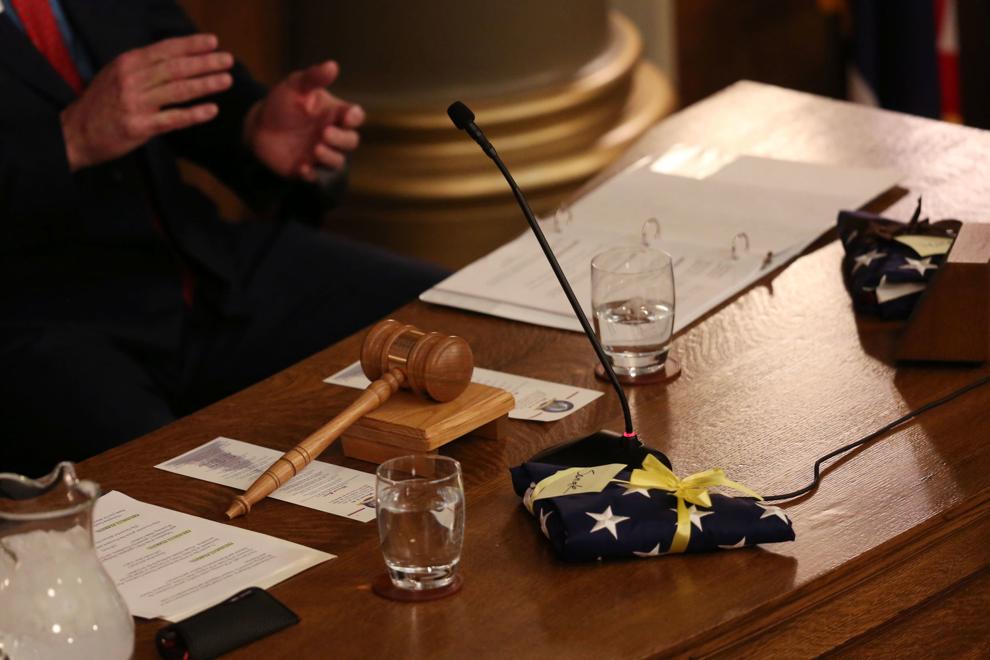 State of the State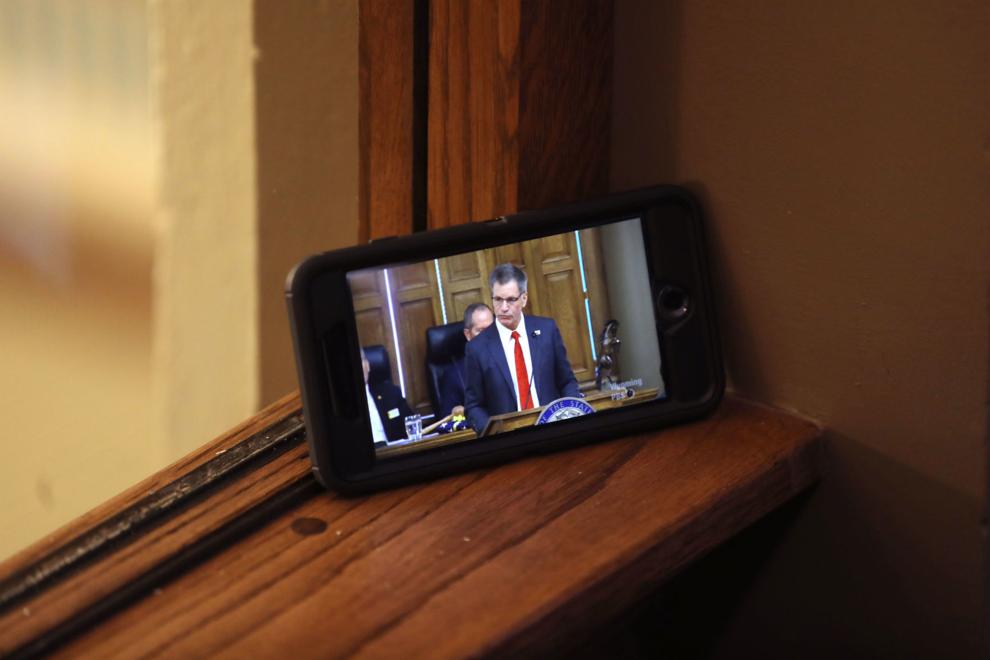 State of the State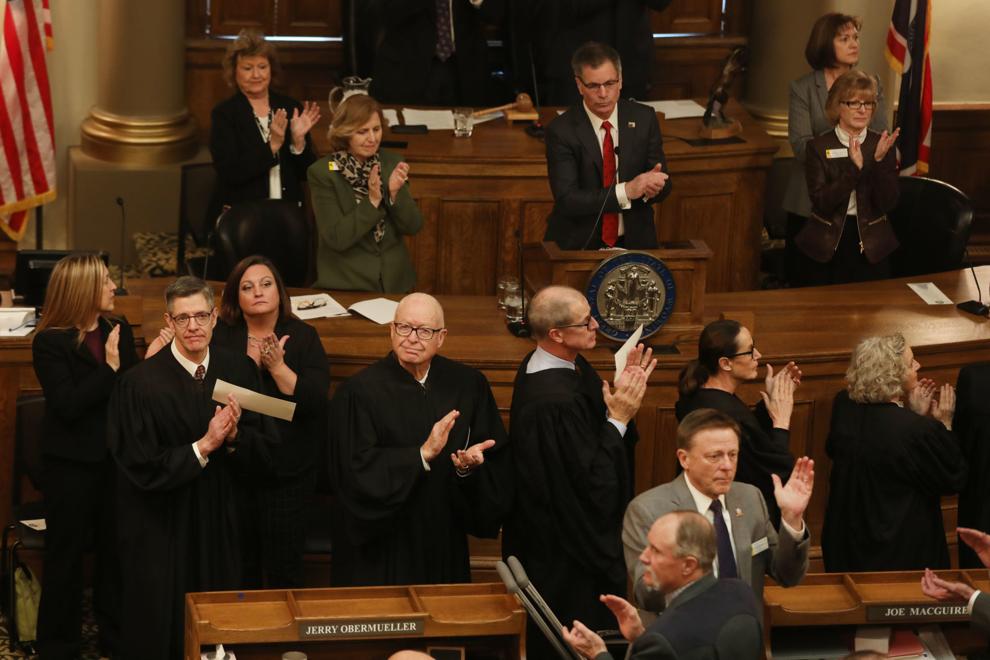 State of the State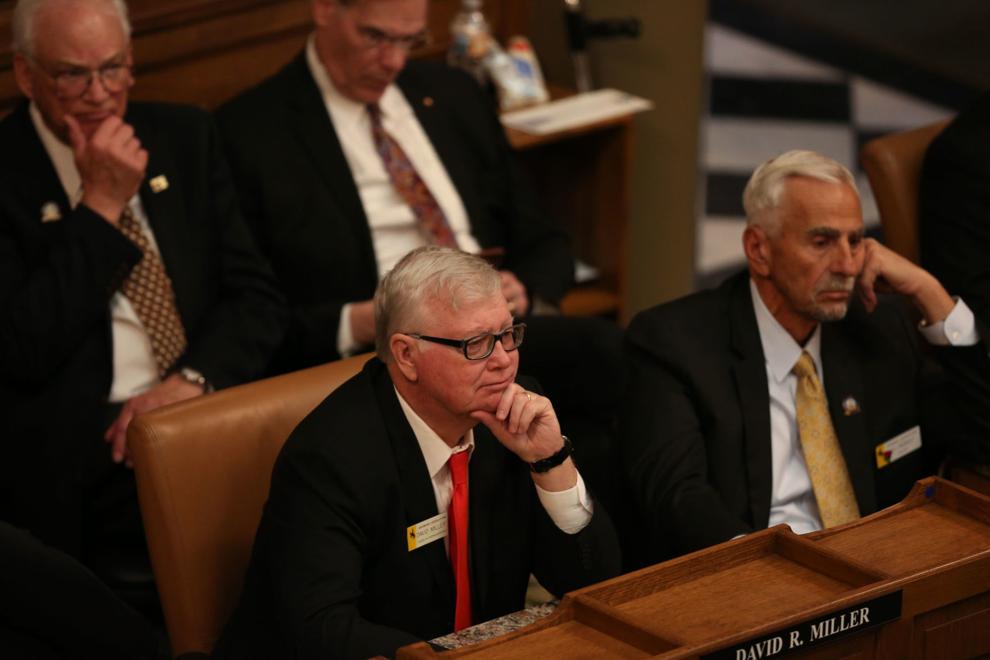 State of the State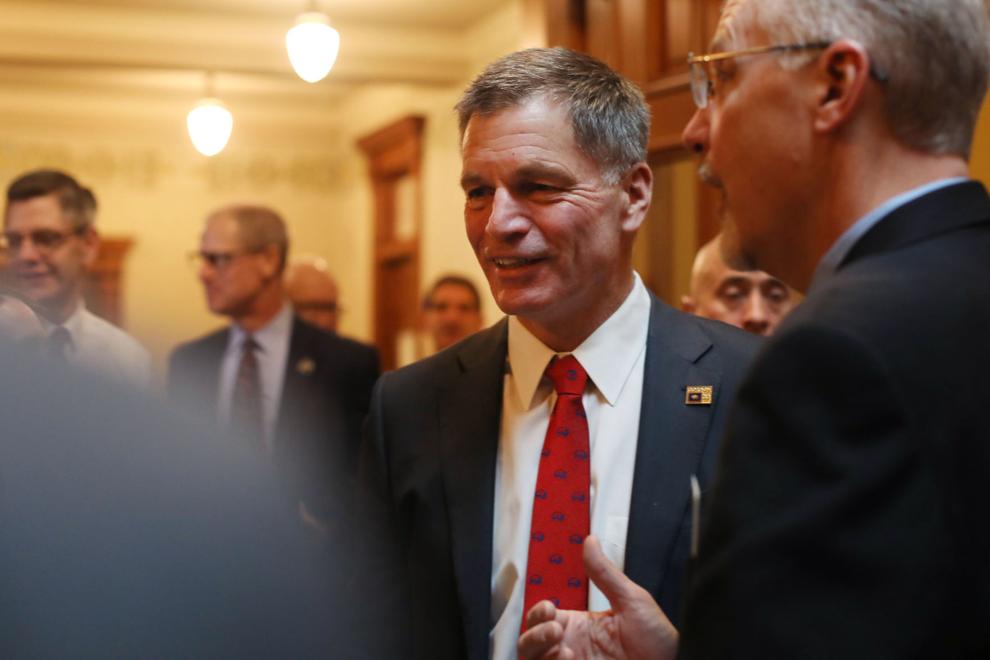 State of the State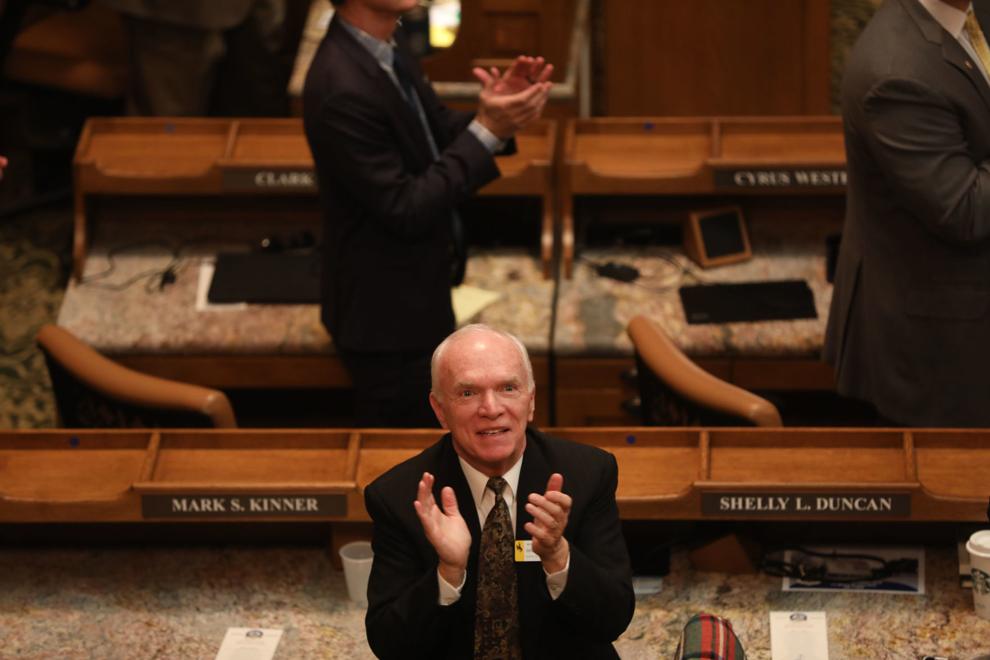 State of the State
State of the State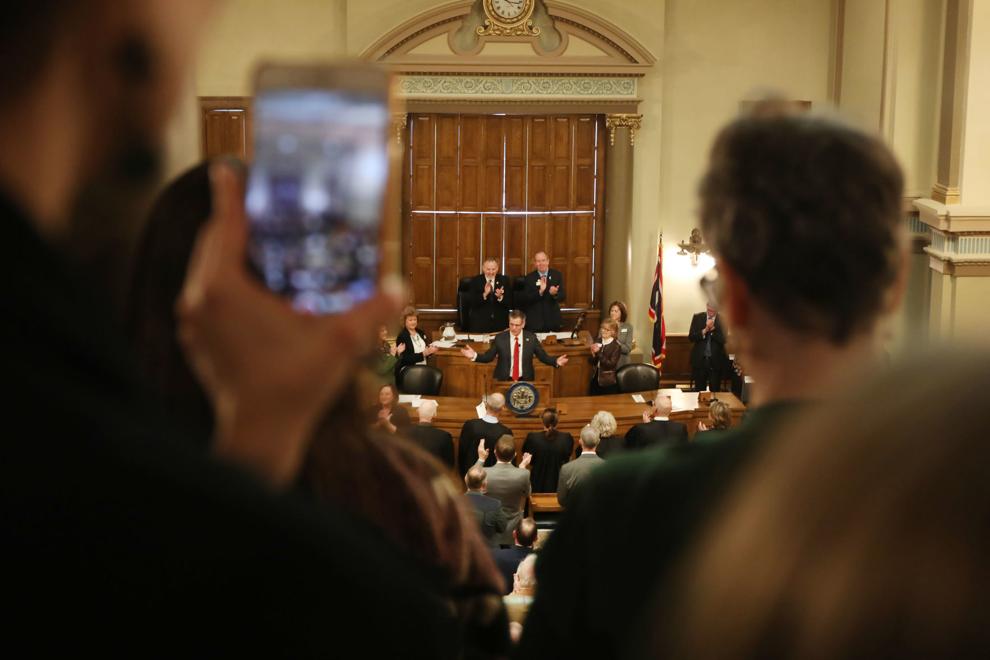 State of the State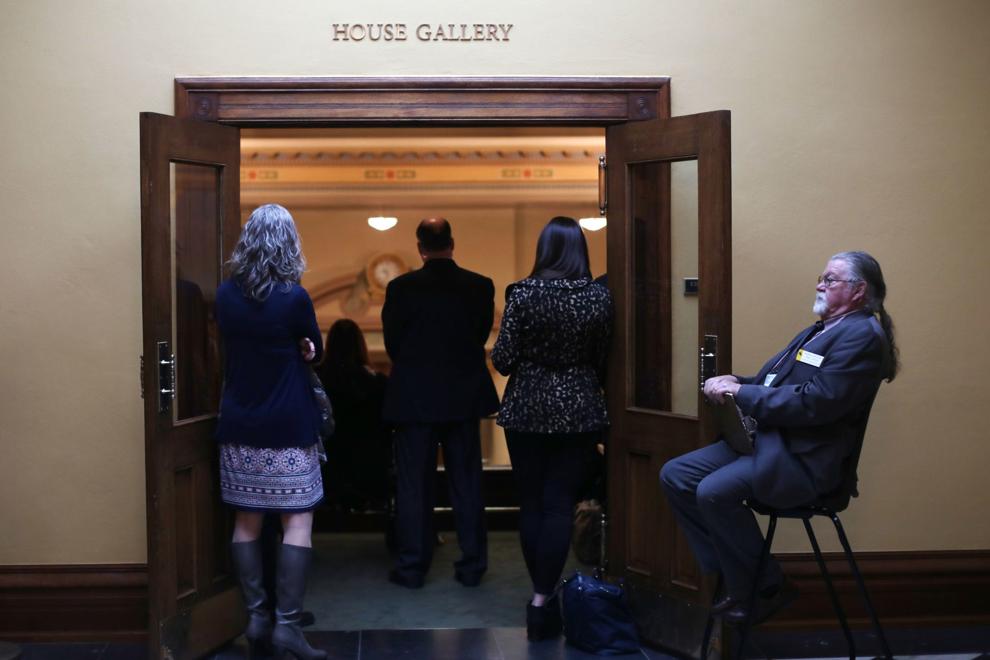 State of the State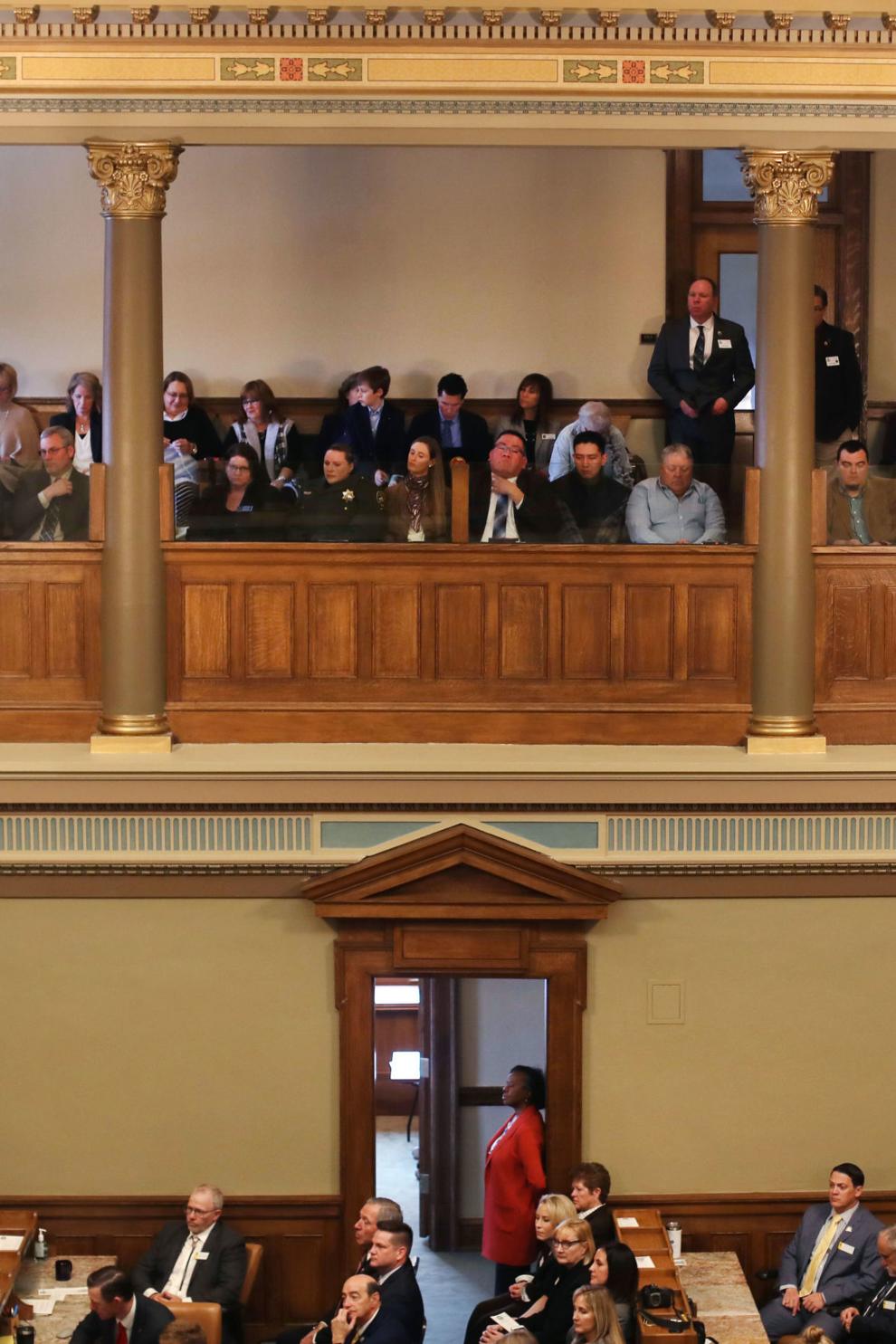 State of the State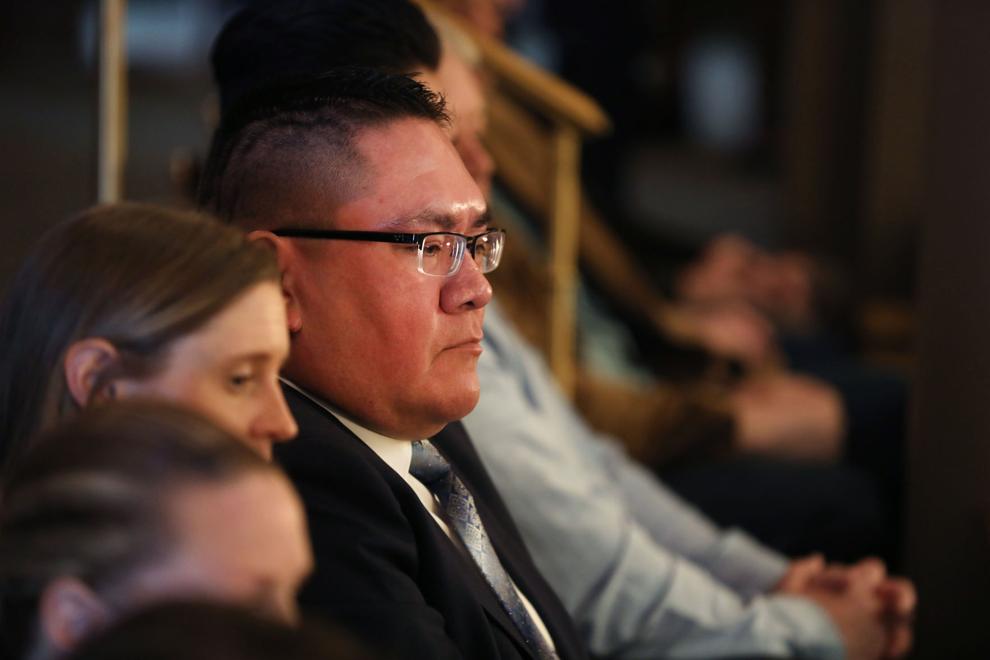 State of the State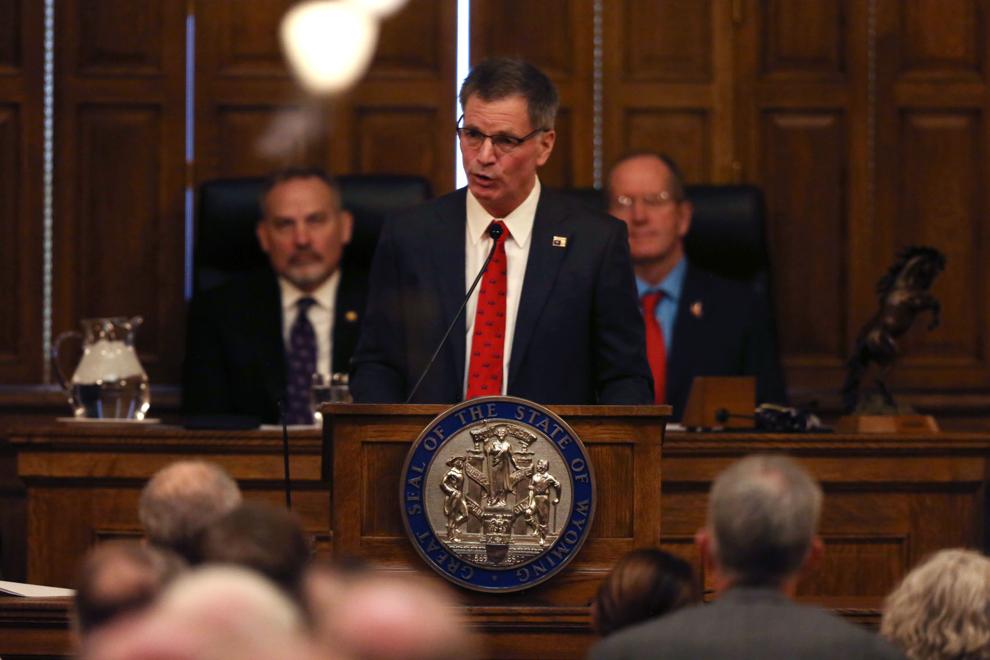 State of the State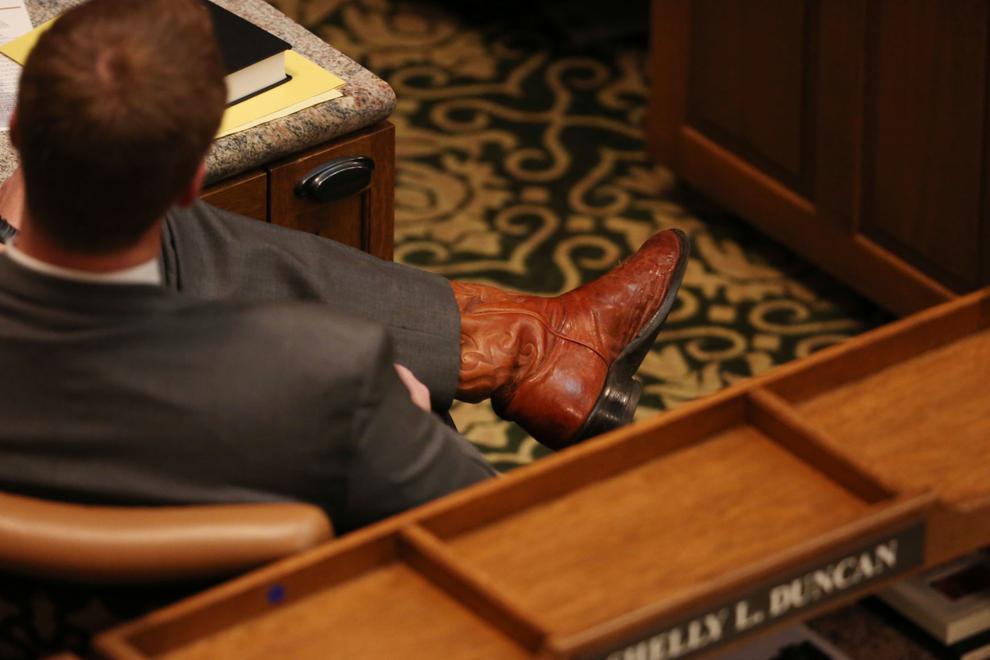 State of the State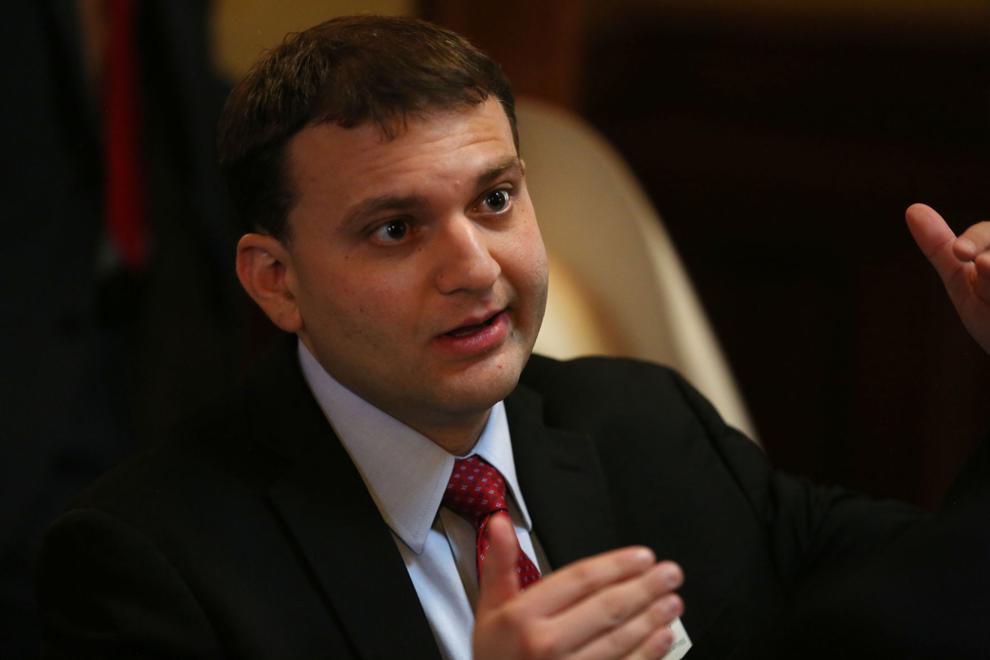 State of the State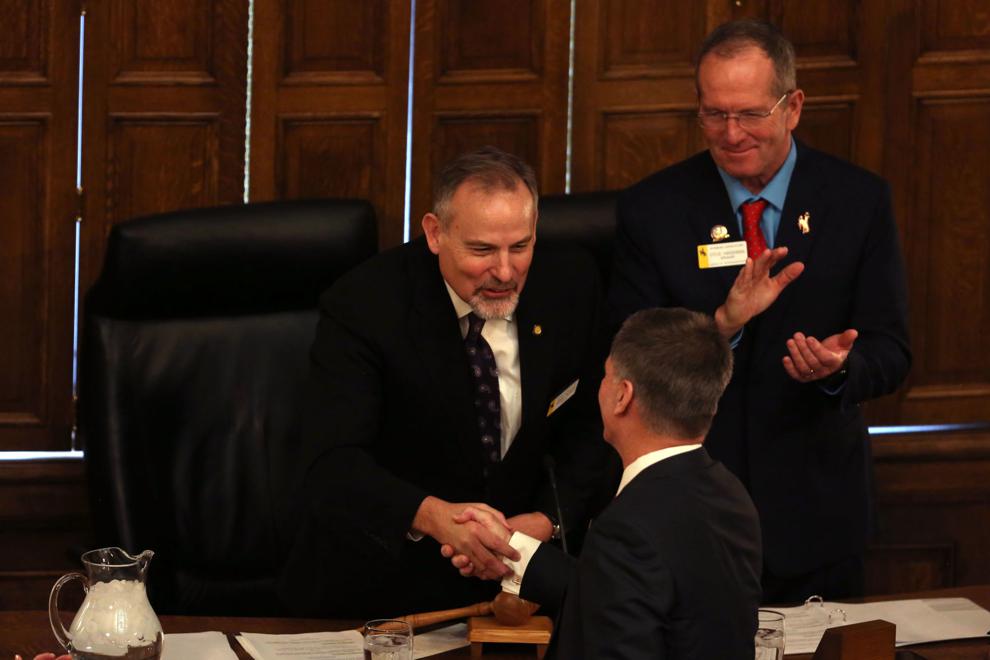 State of the State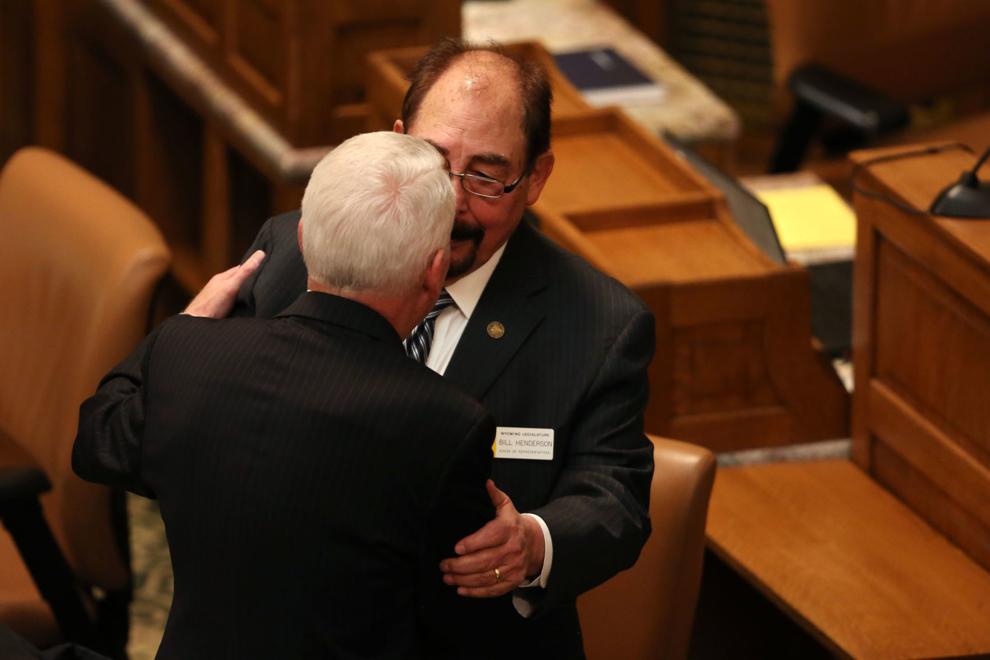 State of the State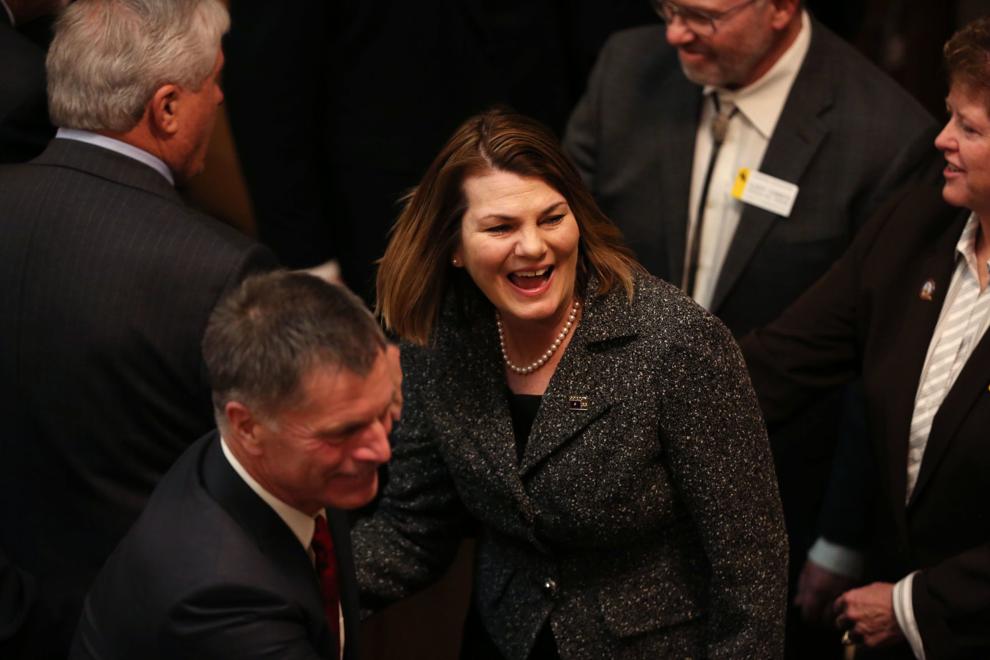 State of the State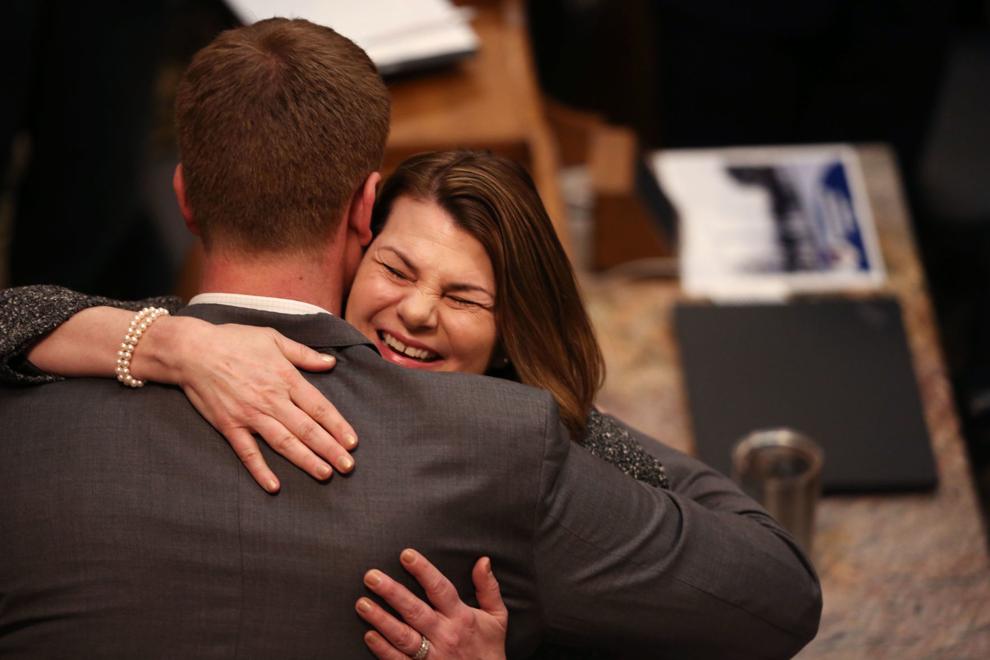 State of the State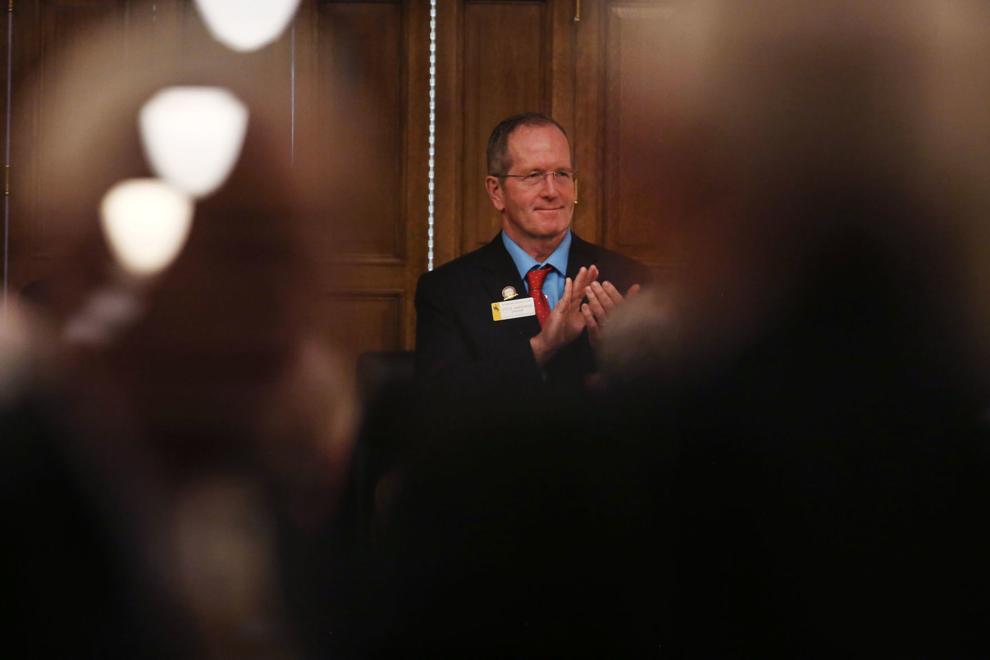 State of the State