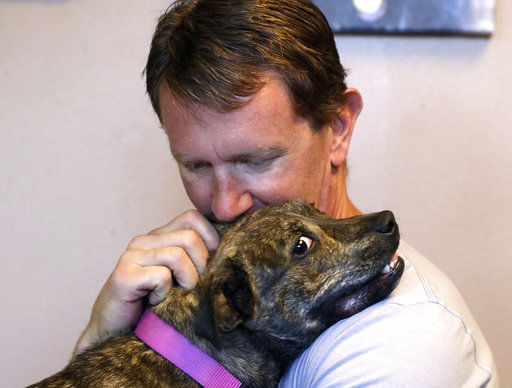 Wyoming lawmakers will be considering a bill during the current legislative session that would raise the maximum fines for those convicted of animal cruelty and aggravated animal cruelty.
If passed, the maximum fine for an initial offense of animal cruelty would be increased to $2,500, and the maximum fine for a subsequent offense would be raised to $10,000.
The maximum fine for aggravated animal cruelty would also be increased to $10,000.
Cruelty to animals is currently a misdemeanor punishable by imprisonment for not more than six months, a fine of not more than $750 or both. A subsequent offense is currently a high misdemeanor punishable by not more than one year in prison, a fine of not more than $5,000 or both.
Aggravated cruelty to animals is currently a felony punishable by no more than two years imprisonment, a fine of $5,000 or both.
House Bill 48 was sponsored by Rep. Mike Gierau, D-Teton County, who said his constituents asked him to strengthen the penalties last year after a local resident was filmed abusing a horse.
"It got people pretty upset about animal cruelty," he said.
Pointing out that Wyoming tends to rank low nationally in terms of animal rights issues, Gierau said he knows it might be "real tough" to get momentum on the bill. But the representative said he hopes the bill will at least start a conversation about the issue.
The Animal League Defense Fund, a national legal advocacy organization for animals, cited Wyoming as one of the worst five states for animal protection laws in 2017.
The bill is co-sponsored by Rep. Eric Barlow, R-Campbell/Converse County; Rep. Stan Blake, D-Sweetwater County; Rep. Debbie Bovee, D-Natrona County; Rep. Landon Brown, R-Laramie County; Rep. Cathy Connolly, D-Albany County; Sen. Liisa Anselmi-Dalton, D-Sweetwater County; and Sen. Fred Baldwin, R-Lincoln/Sublette/Sweetwater/Uinta Counties.
Katie King covers the city of Casper.
Be the first to know
Get local news delivered to your inbox!